A few months ago I often followed about the world of agriculture/garden in the area where I live, (Aceh, Bireuen) which is where most of the people are engaged in this field. Including my friend, whom I previously discussed about his garden, which has a rather large area and has a variety of plants, including the cucumber plant which I discussed in a previous post.
A few weeks ago I decided to garden/care for chili plants myself, with a not so large field that can only accommodate about 60 chili trees. I have to be brave in trying to cultivate this chili, because I also have a friend who has been in this field for a long time, I can ask him something I don't know, because I am completely new to this field. Especially for chili plants that require special care to make the chili successful until it bears fruit in the future.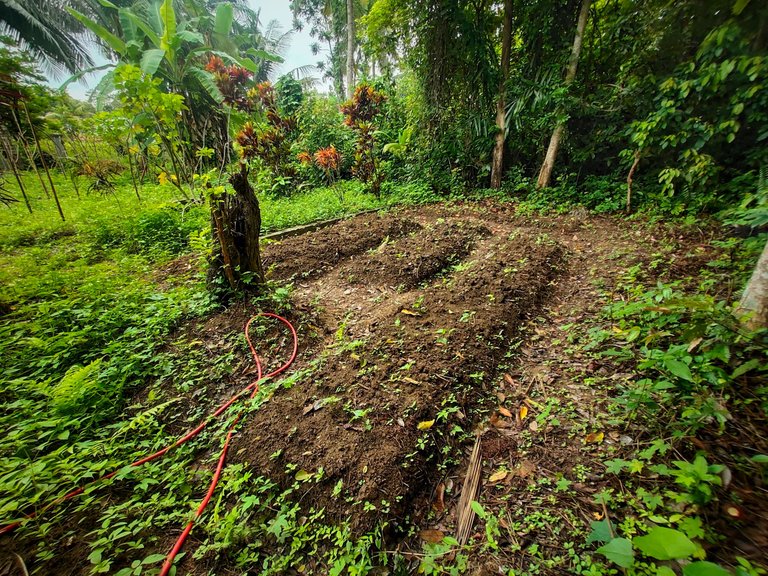 I am lucky to have a friend who is super royal, in fact he really encouraged me to take care of my small garden. Instead, I accepted his invitation, and he was willing to give me chili seeds for free. Although the number is not that many, but I think 60 trees is quite a lot for me who is a beginner in this field.
I don't know what to do about this plant, I can only take care of it in general. Almost every day I water this chili to grow faster, I haven't even given it fertilizer yet, maybe a few days later I will do it so that it grows faster and healthier.
The photo below is the first time I cleaned the garden and made a place for chilies, this was the time I shot, and the others I forgot to shoot.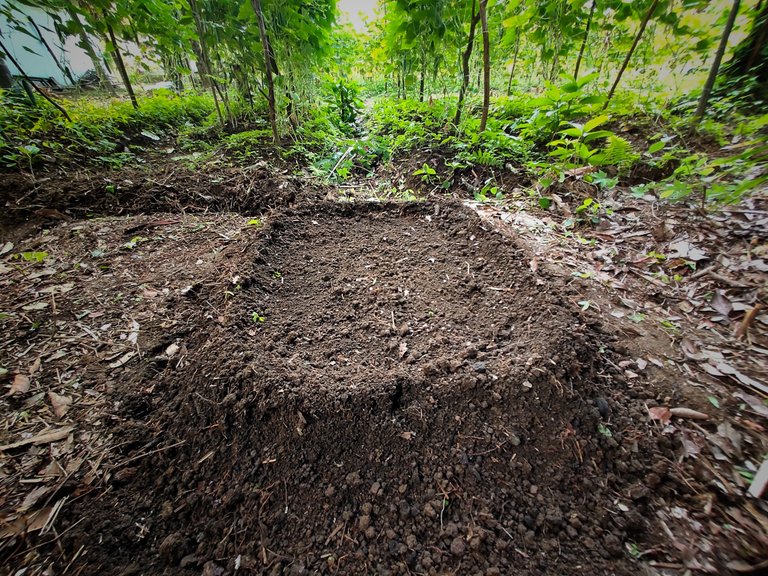 This is what chili peppers look like when they are about 1 week old, and are a little messy with the weeds underneath.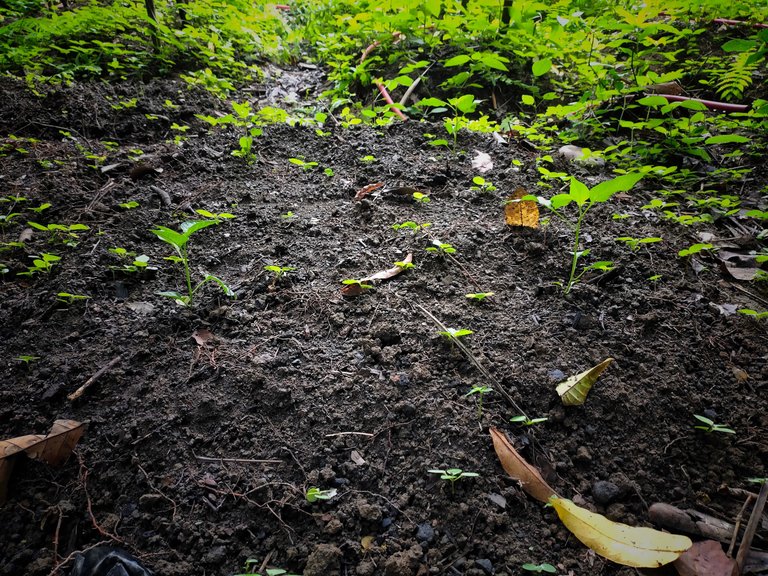 ...and I have to pull out the weeds to make my garden look clean, so I'm excited about taking care of it again.
My chili trees are currently growing quite healthy, although some of them have small and wrinkled chili trees. That's because the fertilizer I mean has not been used there, so the chili is lacking in nutrients.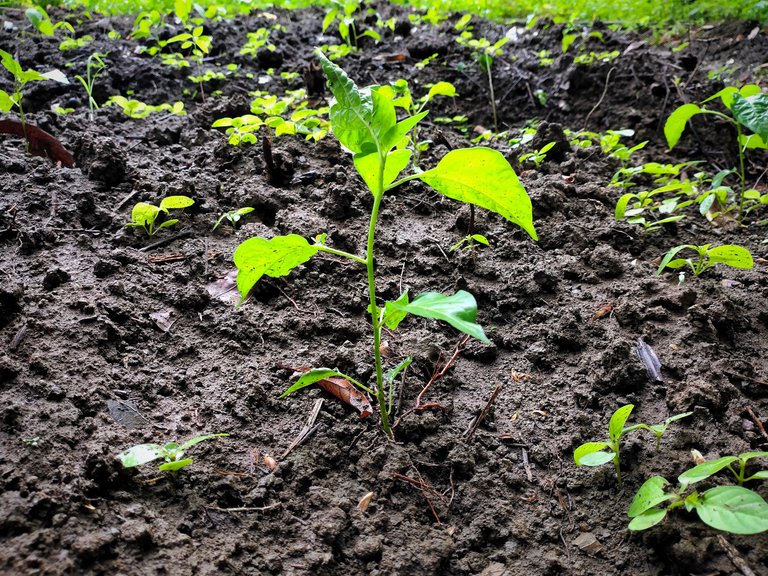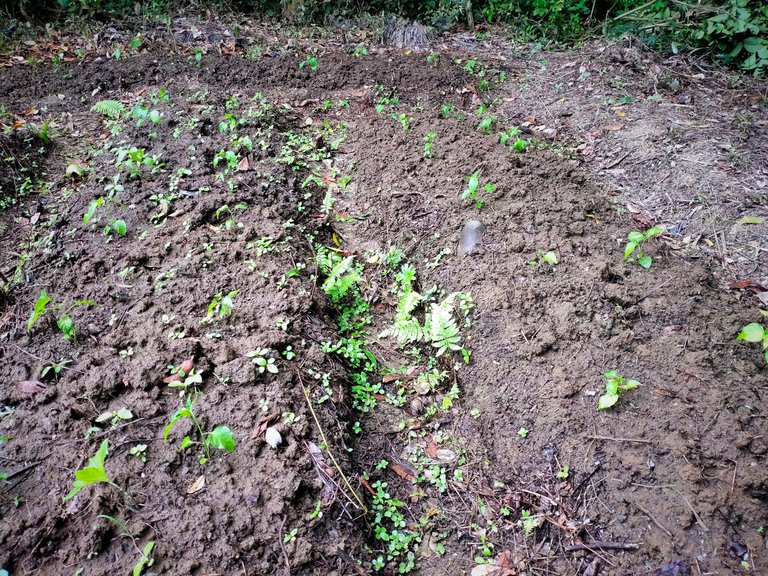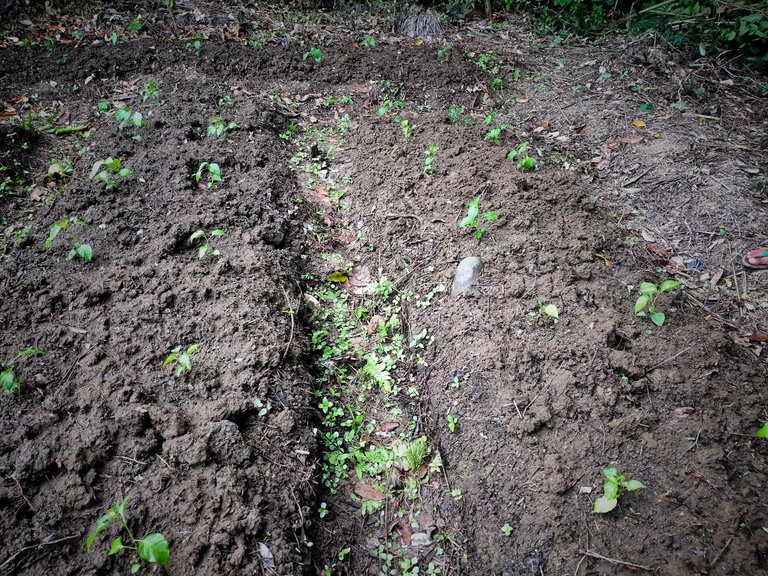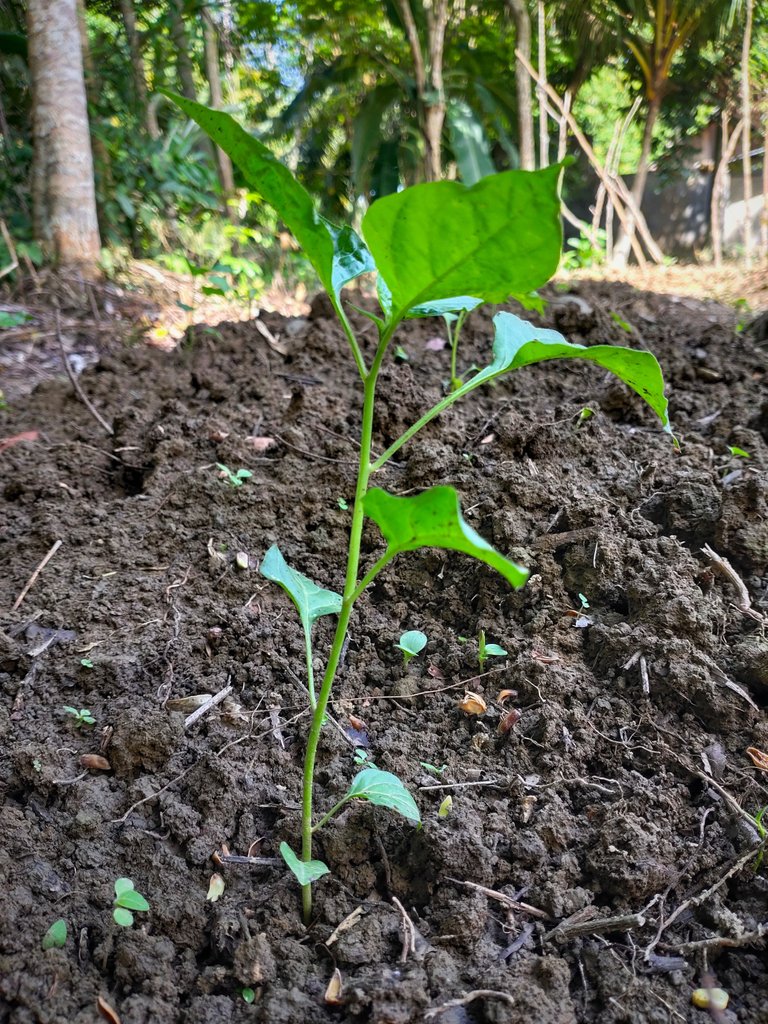 This is the chili I meant earlier, lack of nutrition or fertilizer, so the leaves dry up, you can see in the picture below.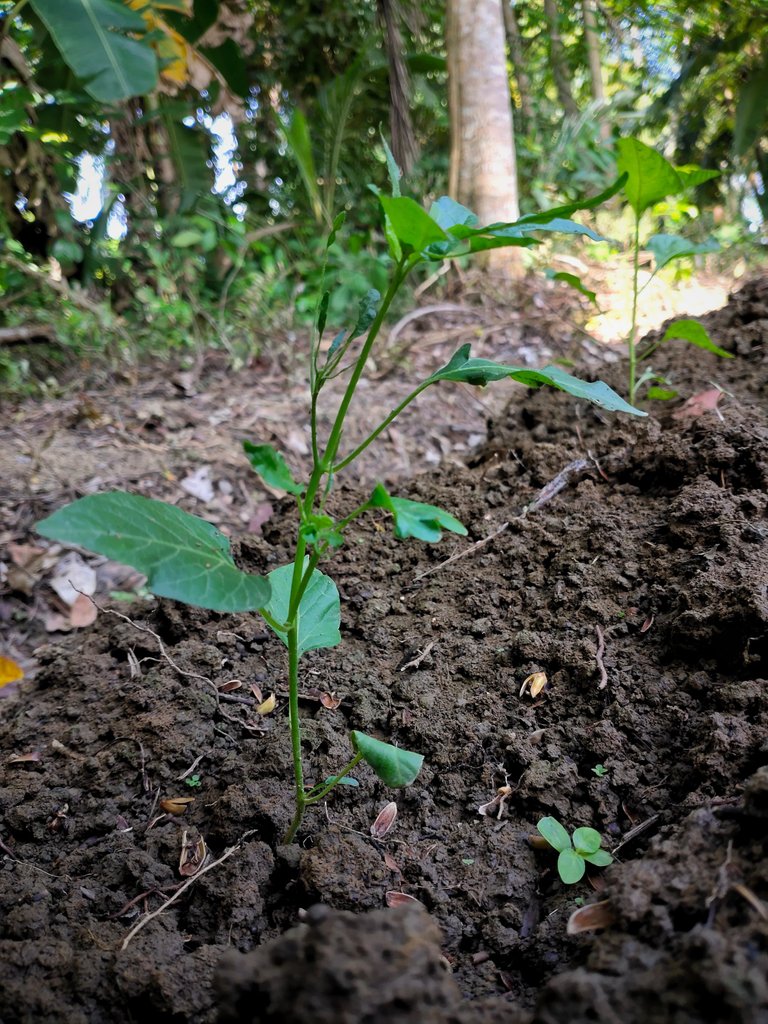 There are also some chili trees that have wrinkled leaves as in the picture below, this is a common disease in chili plants, and it will recover when we start giving vitamins or medicine.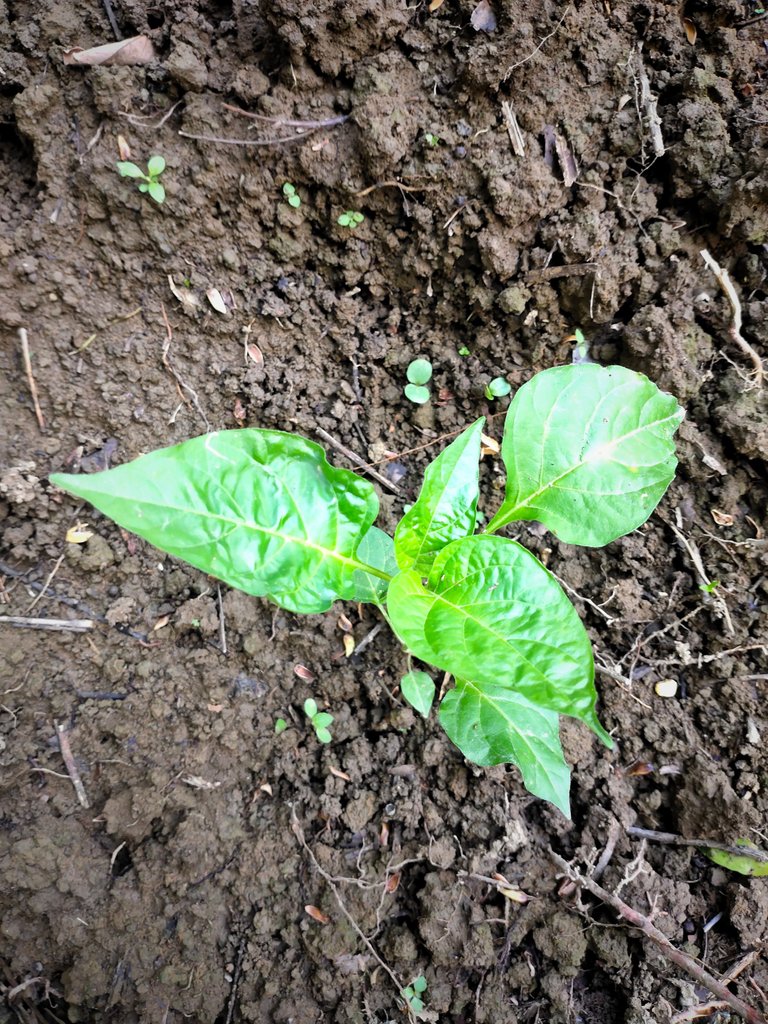 The photo below is a friend of mine who gave me directions, and showed me the correct way to water chili, he was really kind.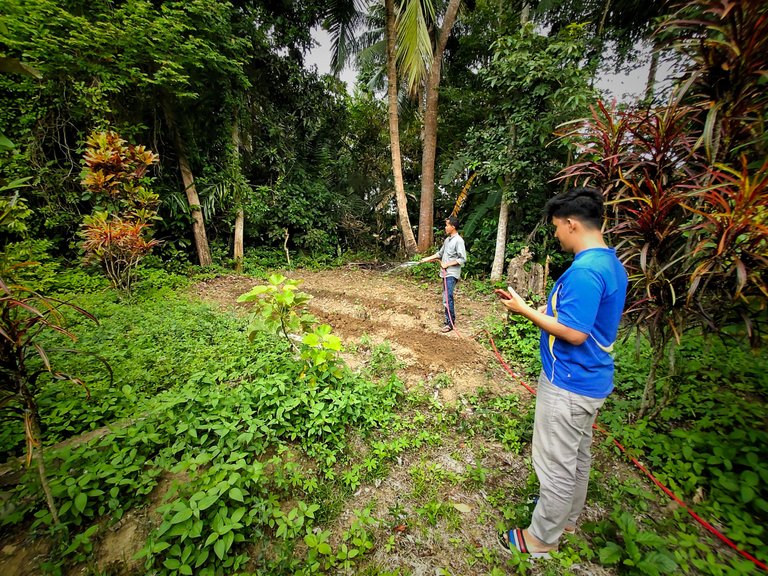 Although I don't know anything about this chili, I'm sure and will wait for the results in the future. I can't wait to see this chili fruit, hopefully this chili will be healthy and can bear fruit in the future.
Look forward to the development of my garden in the future, I will provide further information as soon as possible.
The end and best regards.
Take care of your health and create happiness for you and those around you.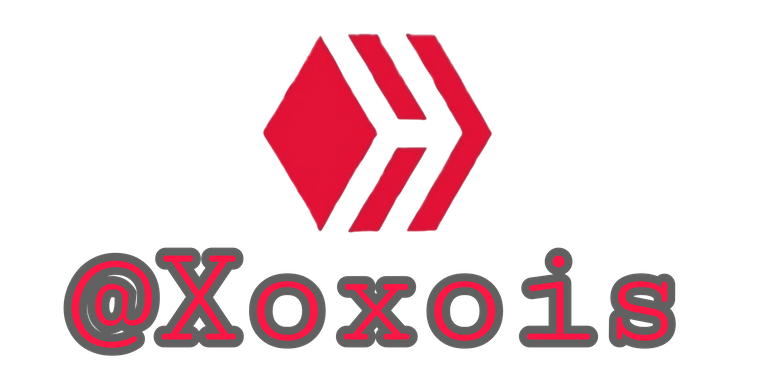 Original content from @xoxois