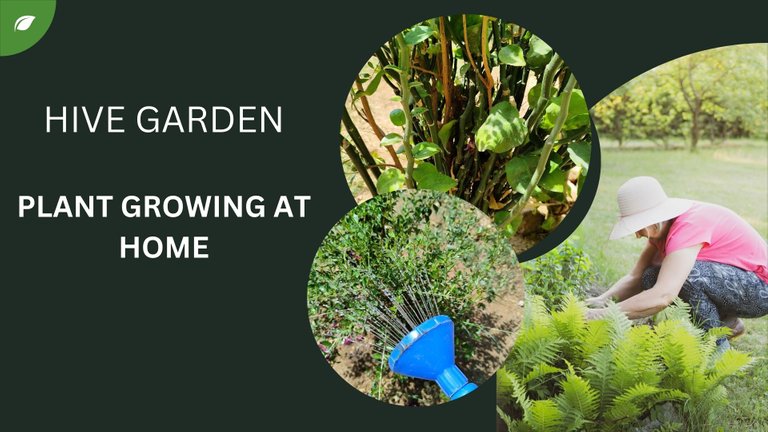 MADE BY CANVA.COM
| | |
| --- | --- |
| | |
| --- | --- |
| | |
| --- | --- |
| | |
| --- | --- |
| | |
| --- | --- |
Friends, hope you all are happy and healthy. Trees and plants give us oxygen and at the same time keep cool on this planet. Talking scientifically, trees and plants give oxygen to this environment and exploit carbon dioxide. Maintenance of carbon cycle, nitrogen cycle and oxygen cycle on earth is also done through trees and plants only. Some favor us even by giving pale fruits and flowers. That's why we should help to maintain this environment by growing trees and plants.

I also grow some such plants in the garden outside my house, about which I do not know, but I know that they are good for the environment. When plants get sunlight i.e. solar energy, they grow even better. Just like humans get vitamin D from the sun, similarly sun energy is very beneficial for plants, that's why people say that @solarisfuture .

I water the plant every morning and keep the soil soft by giving about 5 liters of water to a plant. Although the ground absorbs water and some water evaporates, but the plants get 30% of the water which is very beneficial for them. This is my blue colored jar in which I water the plants everyday.
As you must be seeing that this is a henna plant. About 1 year ago I brought it from the forest and since then I have been growing it. I help it to grow by giving water everyday and thus there are many flowering plants that I am growing in my garden. Now this plant has grown and I am happy to see this plant.
---
---
| Category | Photography of plant |
| --- | --- |
| DECIVE INFROMATION | Redmi Note 11 Pro Plus |
| Brand | Xiaomi |
| CAMERA | Rear Camera: 108 MP + 8 MP + 2 MP |
| CAMERA SETTING | 108 MP f/1.9, Wide Angle, Primary Camera, 8 MP f/2.2, Ultra-Wide Angle Camera, 2 MP f/2.4, Macro Camera |
| LOCATION | NADIDAD, INDIA |
---
Please see my first content in this community and give me feedback
---
@gardenhive @riverflows @ligayagardener @minismallholding
---