Buying online has been in demand these past few years, and I am guilty of that. Sometimes it is much more convenient to look at the picture, place the order, and pay. Besides, I am not fond of cash, I prefer to pay online transactions for much more comfort and have some personal reasons for that case, but positive and negative, there will always be a problem we could encounter, scams and fake items, and many more. But in my case, something more comes, I ordered plants, and I received a dead, is the end of everything? I guessed not; reviving is the challenge, and I loved the challenge.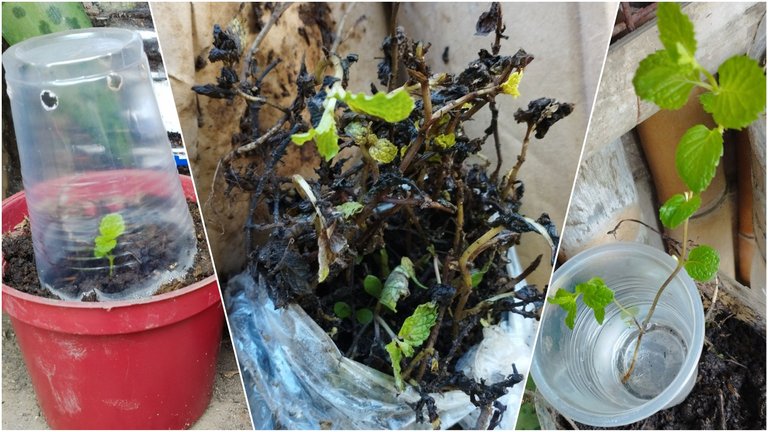 My 2023 goal is to plant more vegetables, berries, fruits and herbs. That's why I started collecting herbs this 2022, but there is something more. Herbs are not easy to grow, and I lived in the upper part of Luzon, Philippines, Cagayan Valley for exact. The temperature rises and typhoons were unpredictable. Growing herbs (Mint family) will be challenging. Besides, the Philippines wasn't the native place for the Mint. That's why it's a challenge growing them.
Some people suggest that the seeds of Mint are easy to grow, which wasn't in the place where I lived. There are a lot of factors to consider, one being that it's expensive. Though it contains hundreds of seeds, the second problem will be the germination rate; I read a lot of comments that the seeds they received were sealed and legitimate but still had a 0% rate of germination; one might have an effect was the current temperature in the Philippines, so even gamble with life and money, I decided to buy online and chooses the live plant over seeds. And the result? I got my price, but it's been delayed in delivery for two days. I already expected the plant to be spoiled and got what I expected. But that's not the ending for sure.
First, I brought some Spearmint. It was delivered on time, and got the plant was okay. I admired how the seller packed my order, from soil condition and timing, so upon receiving my first order, I immediately ordered the second plant I wanted, an apple mint and peppermint. That's the nightmare that goes so far.
Buying an online live plant was risky. That's the first thing in my head, yet I still tried and will repeat to try again; I had more orders in my cart. Herbs, vegetables and berries. Just that I control for now. December is a season for sure a lot of orders will be delivered delayed again, so next month I will order the rest.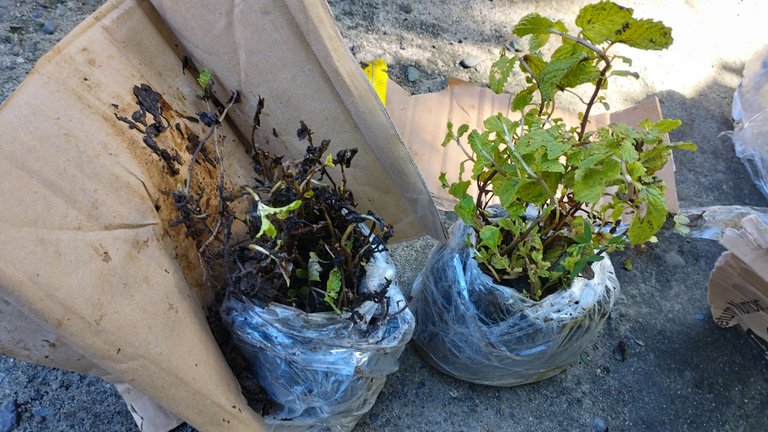 I received my plant two days delays, and upon arrival, I am not excited to open it anymore. I was surprised because I expected two plants to die in the currier service. But I am wrong. Just one Mint who travels far not goes in good condition; lucky still that the seller packed them separately, so one gets spoiled and the other saved. If the sellers packed two in one carton, I received nothing but frustration.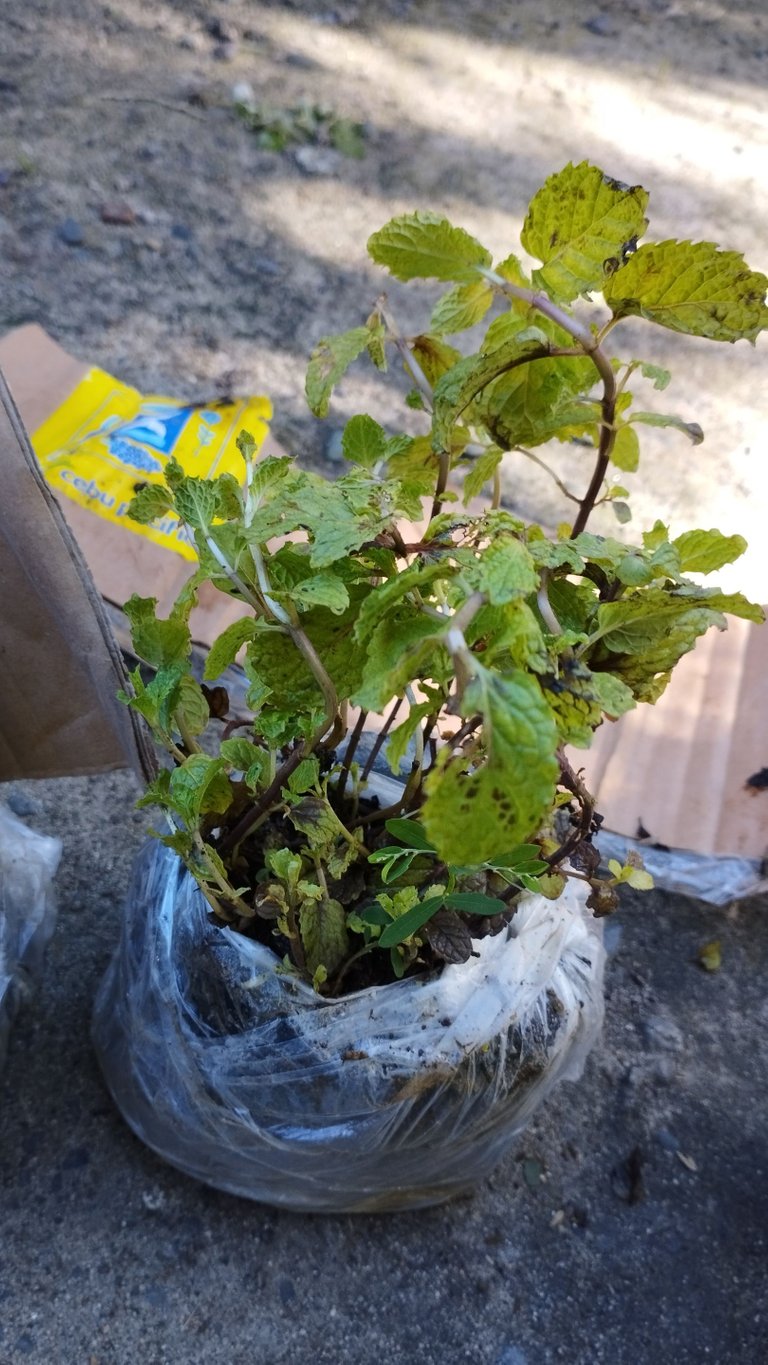 Here it looks like the apple mint when I received it. The thing that I enjoyed, just like spearmint, is that opening the parcel dispersed the distinct aroma of Herba Buena. They traveled far and expected that some leaves might turn brown or black.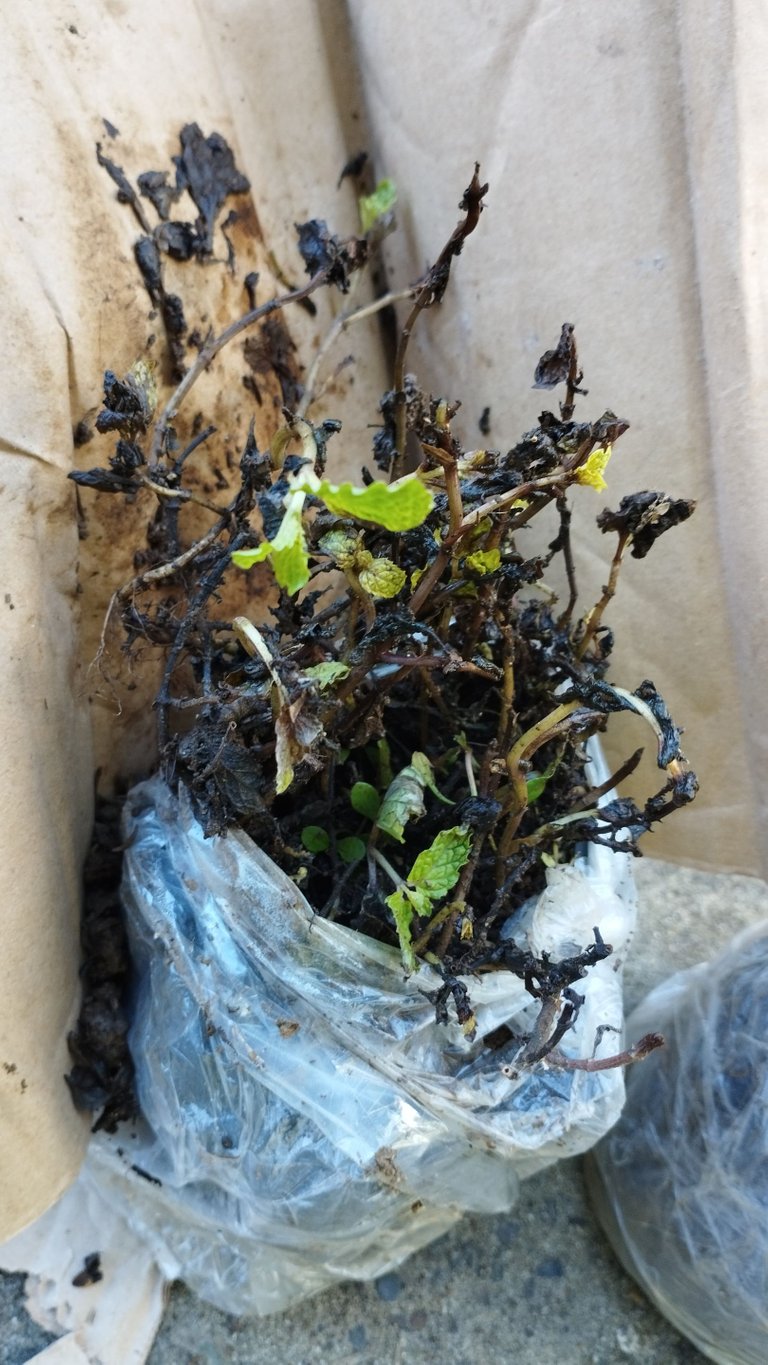 And here is the destruction. Peppermint that was damaged. In my assessment, I observed that sellers packed the plant with saturated soil, which might be why it spoiled during the long travel, causing spoilage in the leaves and stems. If the sellers look for planted soil with less moisture, the two of my order might be in the excellent condition that arrived.
As you were stubborn like me, still wanted to buy online and received the plant dead or damaged here, what should you do?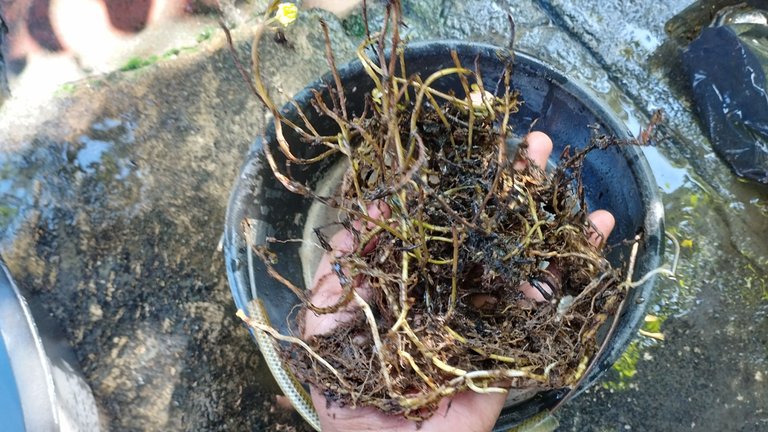 Soak the plant in water, remove the soil and clean up all the debris. This way, we could prevent more damage to the plant tissues. Also, due to the soil's moisture and low humidity, pathogens might build up in the ground, which causes the rotting of the plant. Be careful disposing of the soil, as it might contain a soil-borne pathogen that affects the plants in your garden if you have a different plant growing.
Remove all the stems and let the rooting air dry for at least an hour. This might help the unseen pathogen stops its cycle and repot the roots to your garden soil.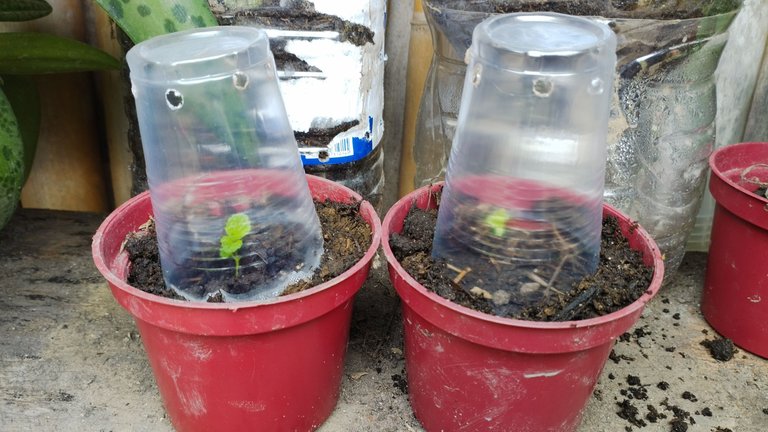 This is how they looked after a week and started to emerge their small leaves and stems. The plastic cup that covers them helps the plant from the predators like birds and insects, and also it retains the water and inside humidity, just the suitable requirement to mimic their nursery feelings.
Yes, it was risky to buy live plants online, but it gives more to your advantage when you somehow know at least what to do. I am a farmer and gardener, and real-life experience saved me from losses. If I let sit down for sure, I lose my money and time waiting.
I will stop ordering this December and continue again next month. I now have three of the 25 plants I wanted to buy. Most of them are herbs and spices, some medicinal and high-value plants. I am now enjoying three mints in my garden spearmint, apple mint, and peppermint. Soon I will multiply them for sure, which will be another story.
ALL PHOTOS BELONG TO @eunoia101
| | Hi, eunoia101 is a Farmer, Registered Agriculturist, Agronomist, Farm Technician, Mushroom Cultivator, Entrepreneur, and soon Researcher. Suppose your problems or queries are in any of the fields, don't feel hesitant to comment. We will try to resolve that. Upvote and reblog are highly appreciated. | |
| --- | --- | --- |