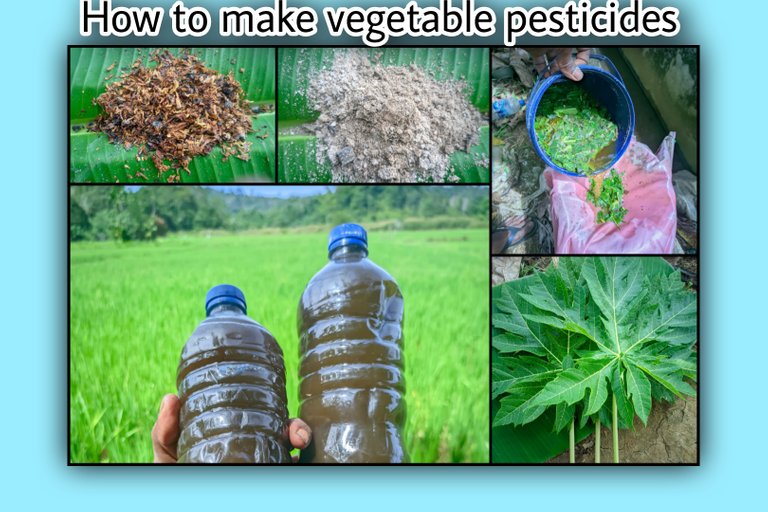 Hi all garden friends. Are your plants okay, I think you always take good care of them and can produce a good harvest...
So this time I will share a secret recipe for plants, so that plants are not too easy to be attacked by various pests. This is my second experiment, previously I have made this natural pesticide or natural pesticide, but this time I will share it with those of you who like farming. The material is very easy and very friendly to the environment, only requires tobacco, wood dust and papaya leaves. So all these ingredients are mixed in one, and the way to make it is very easy.
Materials that must be needed.
500 milligrams of tobacco
3 pieces of papaya leaves
100 milligrams of wood dust
4 liters of water mineral
| Tobacco has two ingredients, namely Nicotine and Tar. Between the two substances that are contained in tobacco, it is capable of producing pesticides because with the smell, all pests will stay away, such as caterpillars, aphids, grasshopper etc | Apart from being used as a vegetable, papaya leaves can also be used as a pesticide because papaya leaves contain papain and kimopapain and its compounds that can prevent grass-eating insects |
| --- | --- |
In addition to papaya and tobacco leaves, firewood dust contains a lot of substances that are not liked by various insects
These three ingredients are mixed in one container with 4 liters of mineral water. First, papaya and tobacco leaves are pureed first by mashing or blending so that they are really smooth, so I practiced this when I was in my parents' rice field, and there was no electricity here so I just chopped it to make it a little smoother. After everything I puree in a fairly rough way then I put it in the container that I prepared in advance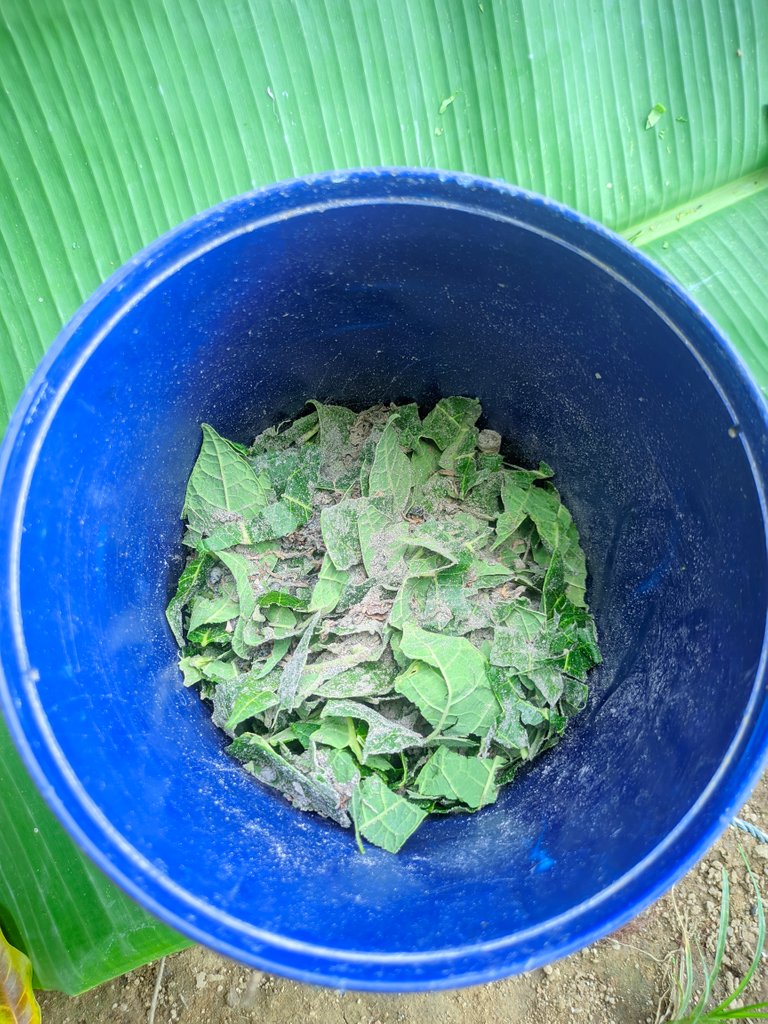 Then pour 4 liters of water, and let stand for 1 x 24 hours, so that the results are perfect.Actually, there is a way to make it quickly, by boiling all of these ingredients, the process will be faster and you can continue to use it.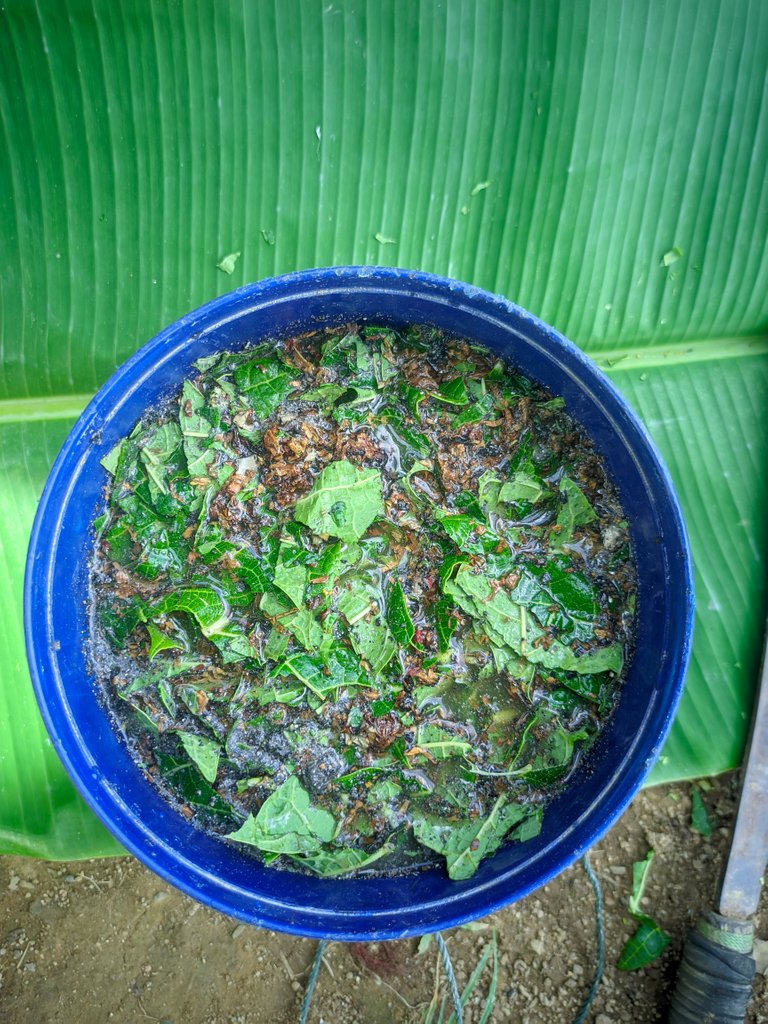 After pouring water into this container, because the process is like this, so I have to squeeze it first so that the sap in the papaya leaves quickly comes out and can be the perfect pesticide.
After everything was done, I covered it tightly so that the fermentation works fine and can produce potent pesticides. Keep in mind, keep it in a really safe place.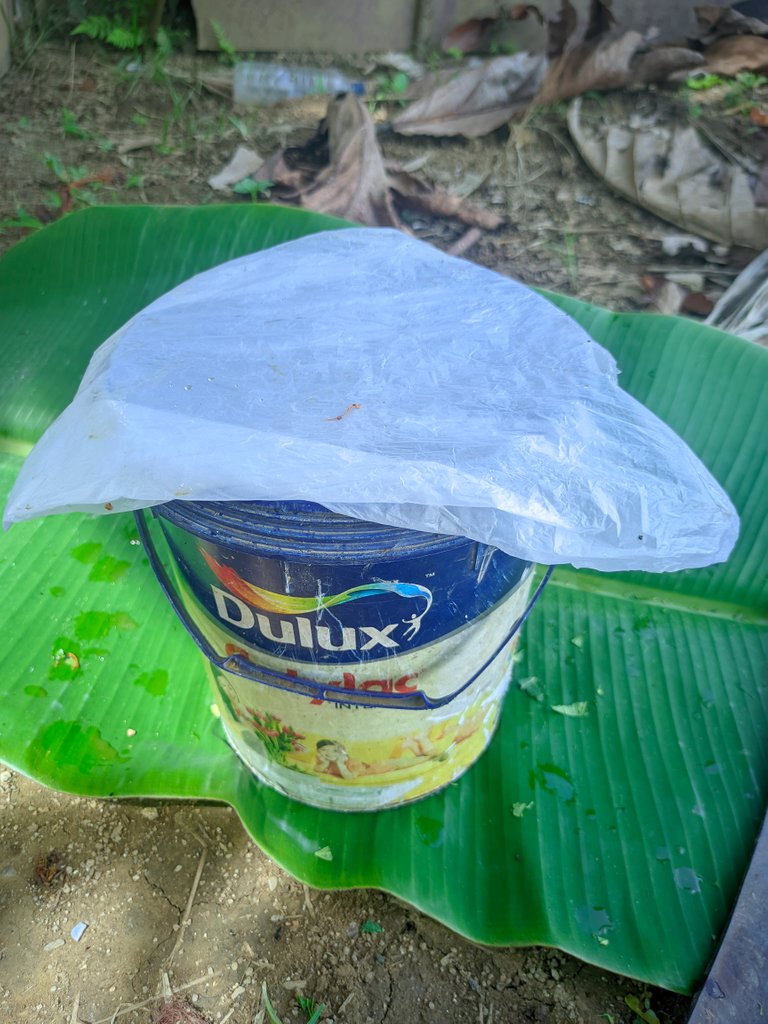 After waiting one day and one night, the pesticide is ready. And here you can see that after waiting for the fermentation, this material looks so much foam and smells a little lacking as delicious as the smell of sour and also bitter.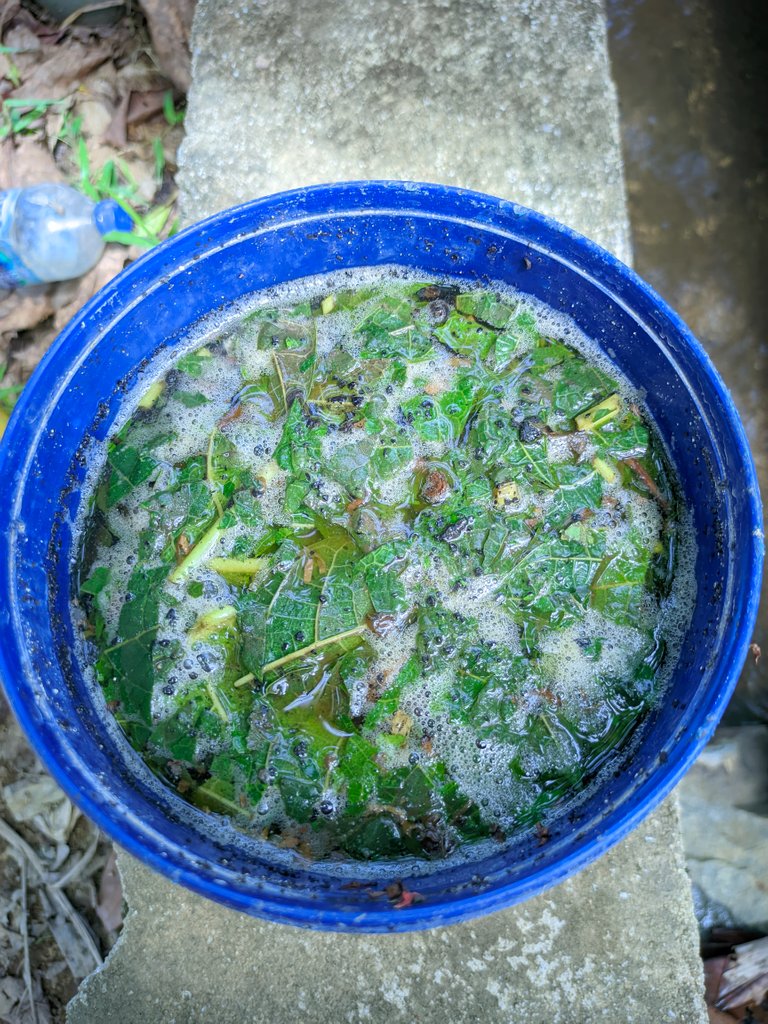 For the process of taking the water, I only need filtering, so here I use a cloth to filter it because all I need is processed water from this material.
| Screening process | Screening process |
| --- | --- |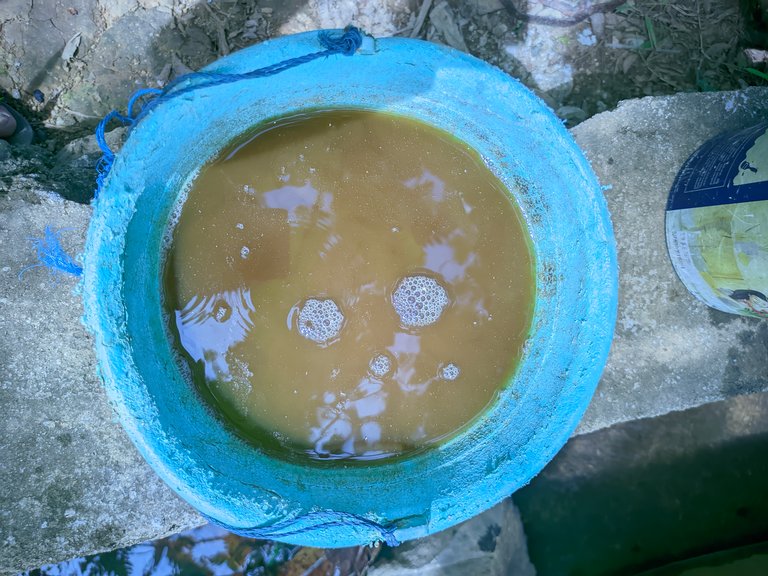 After filtering, the color of the water looks yellowish or brown
If you do this, don't throw away the remaining waste because it can be sown on the roots of plants such as chilies, tomatoes, etc.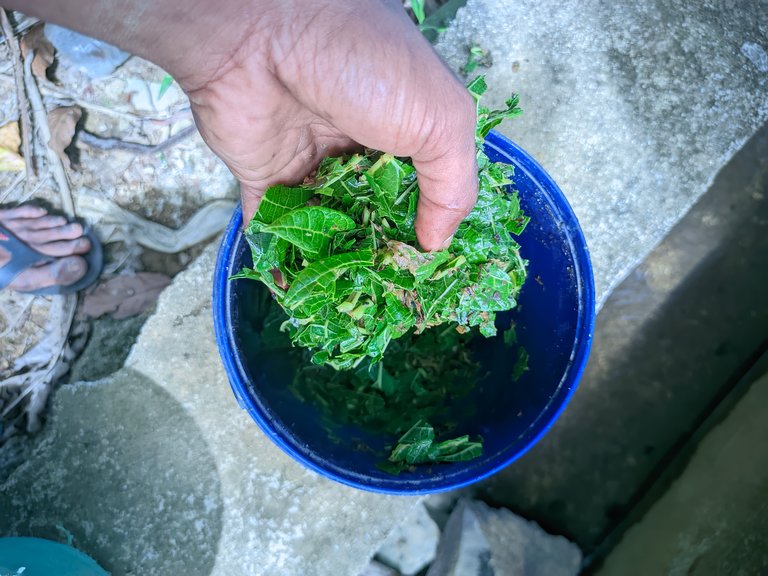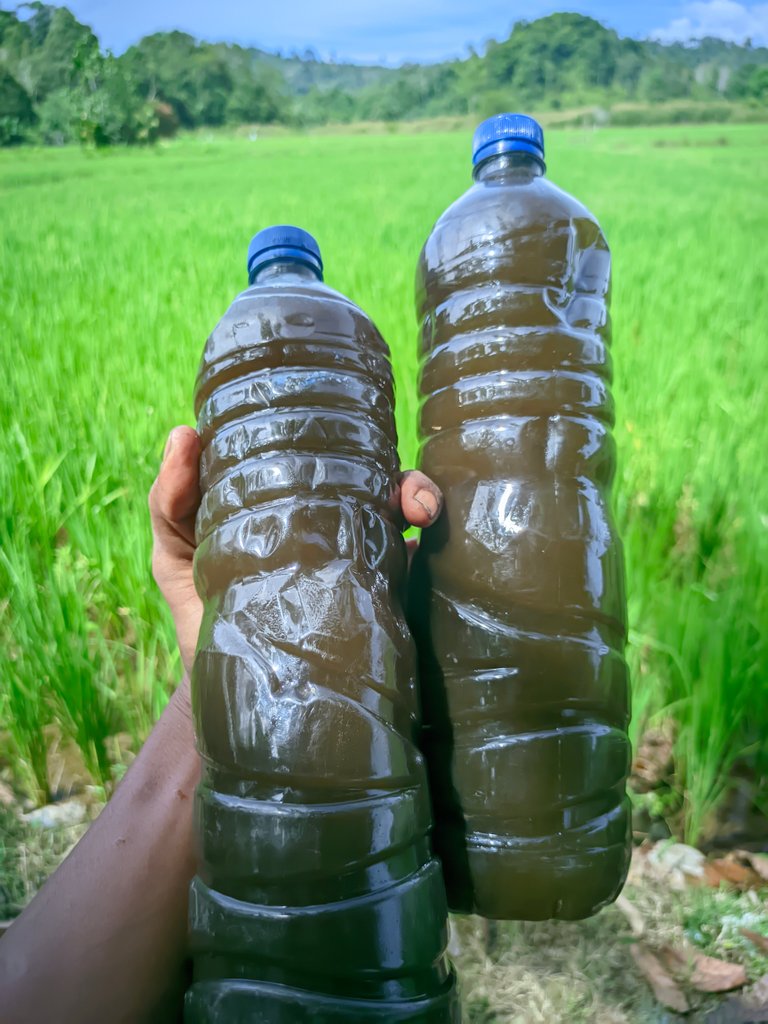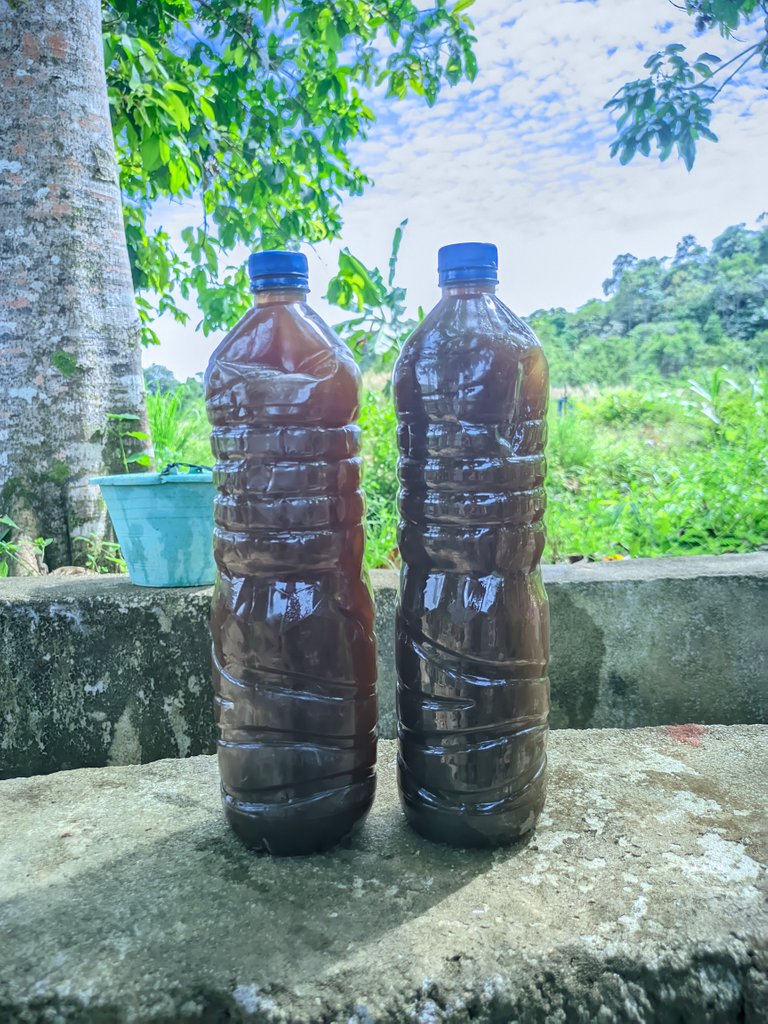 Botanical pesticides are ready to be applied. For the comparison process in 1 liter of water, you have to give 100 or 150 milli of this vegetable pesticide. Before using it, shake it first.
Pesticide prevention of pests in plants such as the following
whitefly
Caterpillar
Grasshopper
Rice field conch
Even mice and various other types
Hopefully this is useful for those of you who have a hobby in agriculture, and I am very grateful to those of you who have taken the time to read my article. Keep watching my blog because there are still many ways to make various pesticides.
KEEP FOLLOWING MY BLOG