When you hear the name "Gateway" what do you think of? For me, it was the first computer I ever financed. It was also a quick lesson in only financing things you need. I was young and naive and did not understand just how fast technology moves. Here is a hint, faster than you can pay that loan off. Well, Gateway is back at Walmart with new product and that classic black and white print packaging.
Gateway brand only
Acer picked up the Gateway company in 2007 for a cool $710 million. Since then they have kept the brand alive in various ways. This return to Walmart is Acer's biggest push yet though.
What you can expect is Gateway branded laptops and tablets. Currently no newer desktop computers, though that could change later.
From PC Gamer's article - "The Gateway PC brand and its renowned cow-spotted boxes have been well-loved in the United States since 1985," said Jade Zhou, head of global strategic alliances for Acer. "Acer is thrilled that Walmart is becoming the exclusive provider of Gateway-branded notebooks and tablets. We are pleased that customers in the United States and Puerto Rico will have the opportunity to enjoy the beloved Gateway brand again through one of the world's top retailers."

Do not expect PlayStation 5 killing specs
The Gateway brand is clearly being used to push budget hardware. For instance – for $999 you can get an Intel i5 10300 Comet Lake processor, Nvidia GeForce RTX 2060, 8 gigs of RAM, and a 256GB SSD laptop.
That is decent for the price but no word on upgrade options (to fix that miniscule amount of RAM). That is key for these value priced laptops. If you cannot upgrade the RAM and a few other components, then you are stuck with a paperweight at some point.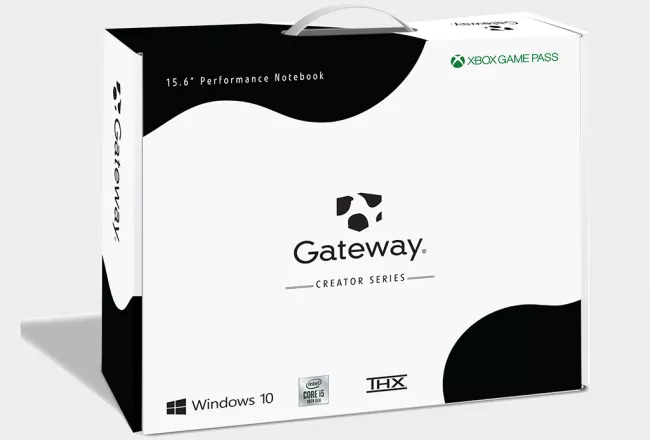 If you are in the market for something retro-ish but useable today, check out Gateway on Walmart or if sold out, check eBay as these computers are available there too.