🟢English⚫🔴Español🟡
Hello Hivers ❗🐝 welcome to a new post from BearTech Zone , today we are going to analyze and discover what streaming is really like , with the different services that have come out over time and that offer this experience for different users of to be able to enjoy video games with this new mechanic, having said that, join me, and let the post begin ❗🐻🚀📺
❗Hola Hivers❗🐝 bienvenidos a un nuevo post de BearTech Zone, el día de hoy vamos a analizar y descubrir que es realmente el jugar en streaming, con los diferentes servicios que han salido con el tiempo y que ofrecen esta experiencia para diferentes usuarios de poder disfrutar de videojuegos con esta nueva mecánica, dicho esto acompáñenme ❗y que comience el post ❗🐻🚀📺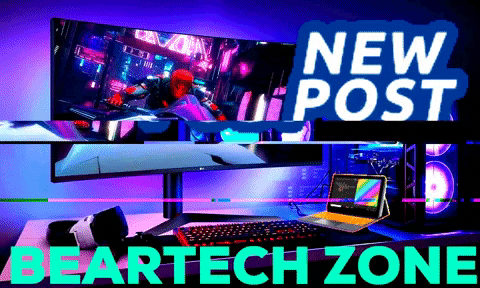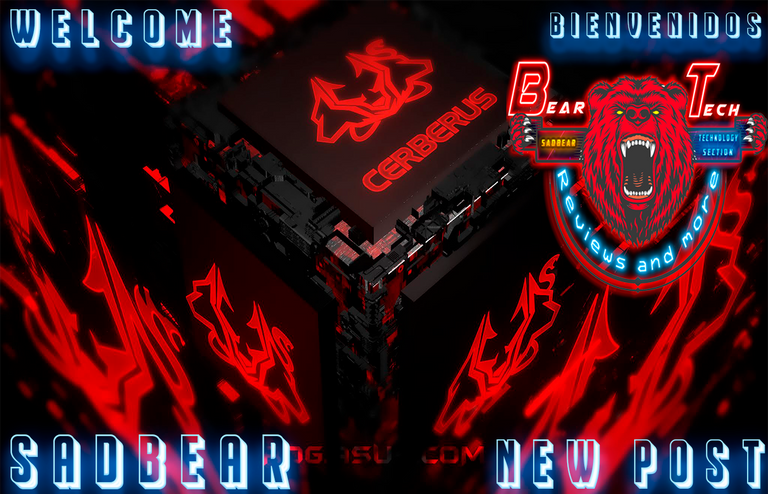 Before starting to thoroughly analyze this new aspect of the gaming , we must first think and analyze the question, What is streaming ?, Well technology streaming or stream , is what allows us to tune any content or service through an internet connection, and in addition to leaving us various functions such as downloading, viewing or sharing content with other users, this time playing streaming is not far from having this same concept, unlike that it has several aspects that they make it different from what we could know as streaming in a basic way.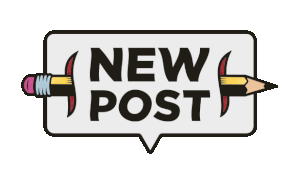 Antes de comenzar a analizar a fondo este nuevo aspecto del gaming, tenemos que pensar primero y analizar la siguiente pregunta, ¿Qué es el streaming?, pues bien la tecnología de streaming o stream, es la que nos permite poder sintonizar algún contenido o servicio por medio de una conexión a internet, y además de dejarnos varias funciones como descargar, ver o compartir contenido con otros usuarios, en esta ocasión el jugar en streaming no está muy lejos de tener este mismo concepto, a diferencia de que tiene varios aspectos que lo hacen diferente a lo que podríamos conocer como streaming de forma básica.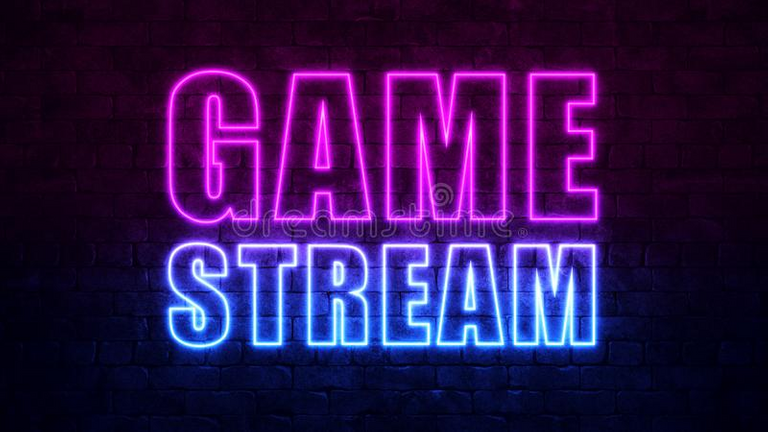 What are the benefits of paying for a video game streaming service ? Well, to answer this question we have to first take into account the quality of our internet connection, since this is crucial when using a service of streaming and this time it would be no less, one of the best known streaming services is the streaming service offered by Nvidia , which is called Nvidia GameStream , well this service will allow us to play video games with high graphic qualities and the latest video games. generation in teams that do not meet the necessary requirements to be able to run these video games, and how is this possible?, because our computer or our hardware is not who runs the game itself, since thanks to the streaming service we can enjoy of these video games by playing it from the servers that nvidia owns to be able to enjoy these titles, that is, the nvidia servers will transmit the game to your pc through streaming , but the hardware that runs the game is really the nvidia server you are playing on, so your pc will only have to carry the burden of keeping the stream connection stable to be able to play in a optimal , interesting not ?.


¿Qué beneficios trae el pagar un servicio de Streaming de videojuegos?, pues bien, para contestar a esta pregunta tenemos que tener en cuenta primero, la calidad de nuestra conexión a internet, ya que esto es algo crucial a la hora de utilizar un servicio de streaming y en esta ocasión no sería menos, uno de los servicios de streaming más conocidos es el servicio de streaming que ofrece Nvidia, que lleva por nombre Nvidia GameStream, pues bien este servicio nos permitirá jugar videojuegos con altas calidades gráficas y videojuegos de última generación en equipos que no cumplan los requisitos necesarios para poder correr estos videojuegos, ¿y como es posible esto?, pues debido a que nuestra computadora o nuestro hardware no es quién ejecuta el juego en sí, ya que gracias al servicio de streaming podremos disfrutar de estos videojuegos jugándolo desde los servidores que posee nvidia para poder disfrutar de estos títulos, es decir que los servidores de nvidia transmitirán el juego a tu pc por medio de streaming, pero realmente el hardware que ejecuta el videojuego es el servidor de nvidia en el que estés jugando, por lo que tu pc solo tendrá que cargar con el peso de mantener la conexión del stream estable para poder jugar de una forma óptima, ¿interesante no?.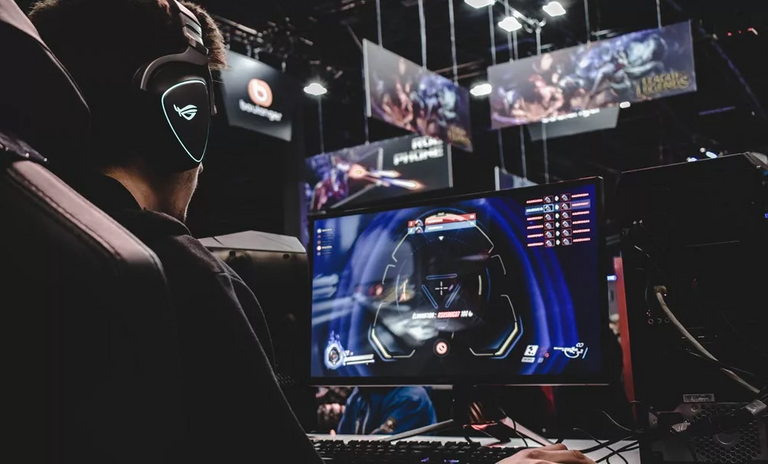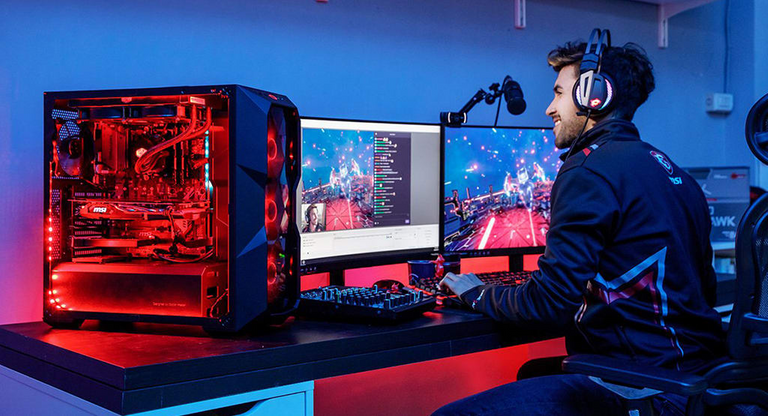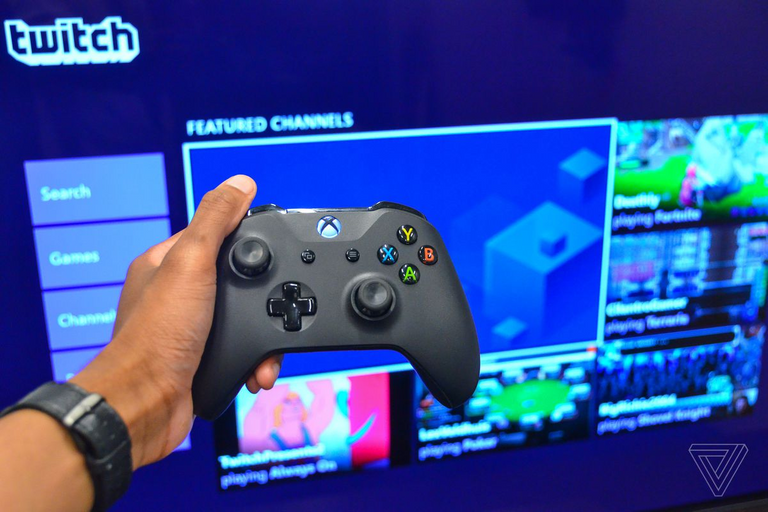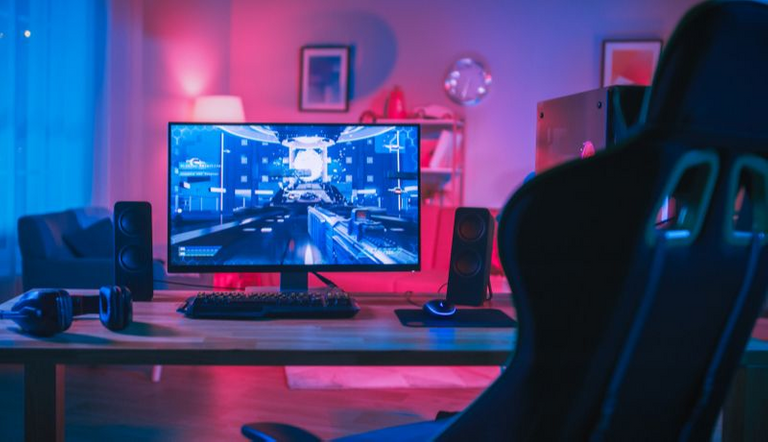 And what features do I need to have on my pc or device to be able to use a service like this? Well, obviously services like this will not be able to be enjoyed on an IBM computer from the 90s, but on some computers that are no longer capable of running current video games or those that have become a bit obsolete over time, although of course this service requires a minimum of requirements to be able to function optimally and have a gaming experience without lag or without drops of frames per second, since this This service will allow us to transmit our video games in different resolutions, even at 4k resolutions if we have the necessary resources to be able to enjoy this quality of game, although as I mentioned the minimum requirements that this service needs, it is 4gb of ram , a processor that It is based on 64 bits, that is, we will not be able to enjoy this service if we only have a processor that has a 32-bit architecture, this informs We can see it in a simple way by accessing the equipment section and seeing the characteristics of our pc, in addition to that we will have to have a minimum Windows 7 operating system, obviously it is based on 64 bits as well, that is, we can enjoy this service in 720p resolutions with Pentium processors, although of course do not expect to play again at 4k quality with processors like this.


¿Y que características necesito tener en mi pc o dispositivo para poder usar un servicio como este?, pues bien, obviamente servicios como este no podremos disfrutarlos en una computadora IBM de los años 90, pero si en algunos equipos que ya no sean capaces de correr videojuegos actuales o que hayan quedado un poco obsoletos con el tiempo, aunque claro está que este servicio pide un mínimo de requerimientos para poder funcionar de forma optima y tener una experiencia de juego sin lag o sin caídas de cuadros por segundo, ya que este servicio nos permitirá transmitir nuestros videojuegos en diferentes resoluciones, incluso a resoluciones de 4k si contamos con los recursos necesarios para poder disfrutar de esta calidad de juego, aunque como bien mencioné los requisitos mínimos que necesita este servicio, es 4gb de ram, un procesador que esté basado en 64 bits, es decir que no podremos disfrutar de este servicio si solo tenemos un procesador que tenga arquitectura de 32 bits, esta información podemos verla de forma sencilla accediendo al apartado de equipo y viendo las características de nuestro pc, además de que tendremos que tener mínimo un sistema operativo de Windows 7, obviamente que sea basado en 64 bits también, es decir que podremos disfrutar de este servicio en resoluciones de 720p con procesadores Pentium, aunque claro no esperes jugar nuevamente a una calidad 4k con procesadores como este.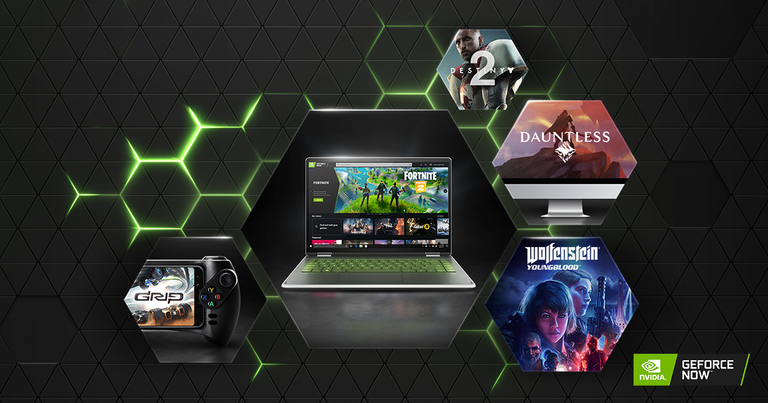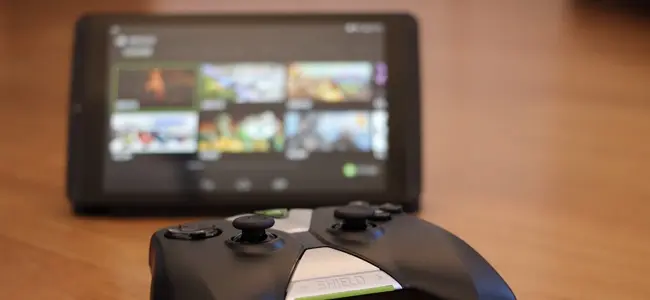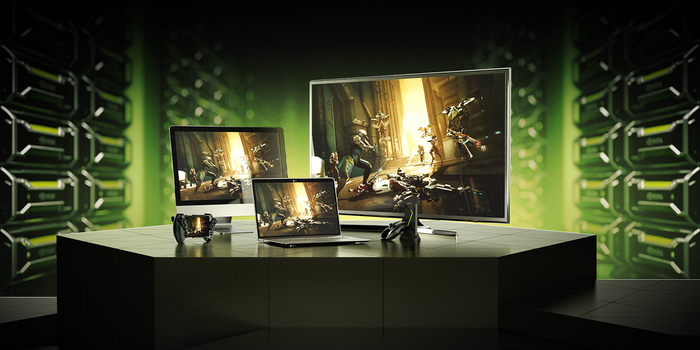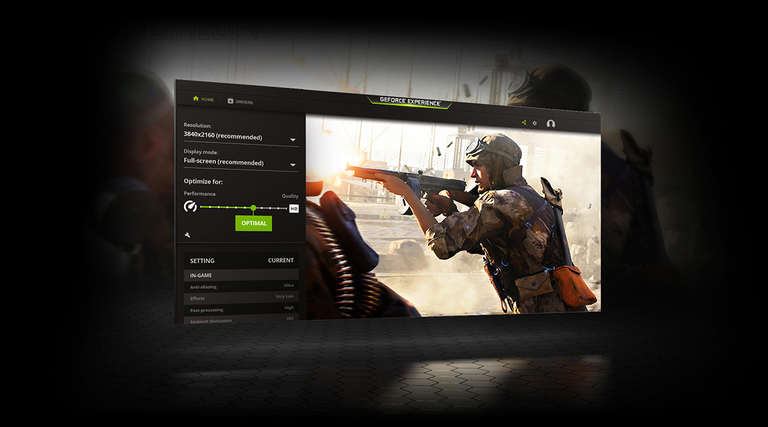 This service has become popular over time reaching many people and giving way to the creation of different streaming services , such as Google stadia or the aforementioned one from nvidia , this system is not only compatible with PC, if not with some devices of tv box or that have systems based on this operating system architecture to be able to run the streaming service for video games correctly , although as I already mentioned again all this depends on the capacity of our tv box to be able to run this service without problems , also platforms with steam , have teamed up with nvidia to maximize this gaming experience, giving the possibility to several titles in the world of video games to enjoy this interesting feature, although we must bear in mind that we will not be able to find all of them the existing video games in this service since there will be some that are not compatible with this service, in the same way rma we will also have several ways to enjoy this streaming , since in some Smart TV televisions they are also able to let us enjoy this mode, and in the case of PC, how can we enjoy this feature? Well, in the case of Nvidia If we own some of your graphics cards that already have support for the Geforce Experience service , we can enjoy this experience through the geforce experience interface , and we can configure it with the video games that are available, I should also highlight that The prices of these video games may vary, that is to say that not all will cost the same price as is obvious, since we will have a variety of titles in the catalog to be able to decide which video game to start enjoying in streaming .


Este servicio se ha ido popularizando con el tiempo llegando a muchas personas y dando paso a la creación de diferentes servicios de streaming, tales como Google stadia o el ya mencionado de nvidia, este sistema no solo es compatible con pc, si no con algunos dispositivos de tv box o que tengan sistemas basados en esta arquitectura de sistema operativo para poder ejecutar de forma correcta el servicio de streaming para videojuegos, aunque como ya mencioné nuevamente todo esto depende de la capacidad que tenga nuestro tv box para poder ejecutar este servicio sin problemas, también plataformas con steam, se han aliado con nvidia para poder maximizar esta experiencia de juego, dándole posibilidad a varios títulos en el mundo de videojuegos de poder disfrutar de esta característica tan interesante, aunque bien tenemos que tener en cuenta que no podremos encontrar todos los videojuegos existentes en este servicio ya que habrá algunos que no sean compatibles con este servicio, de igual forma también tendremos varias formas de poder disfrutar este streaming, ya que en algunos televisores Smart tv también son capaces de dejarnos disfrutar de esta modalidad, ¿y en el caso de pc como podremos disfrutar de esta característica?, pues bien en el caso de Nvidia si somos propietarios de algunas de sus tarjetas gráficas que ya lleven consigo el soporte por el servicio de Geforce Experience, podremos deisfrutar de esta experiencia por medio de la interfaz de geforce experience, y podremos configurarlo con los videojuegos que estén disponibles, también debo destacar que los precios de dichos videojuegos podrán varias, es decir que no todos costarán el mismo precio como es obvio, ya que tendremos variedad de títulos en el catálogo para poder decidir que videojuego comenzar a disfrutar en streaming.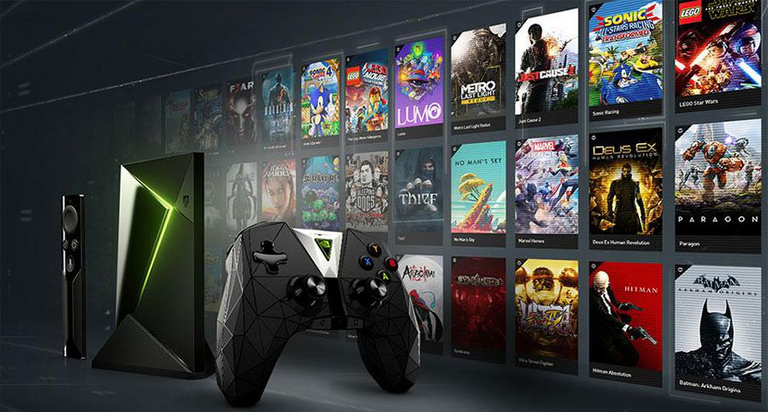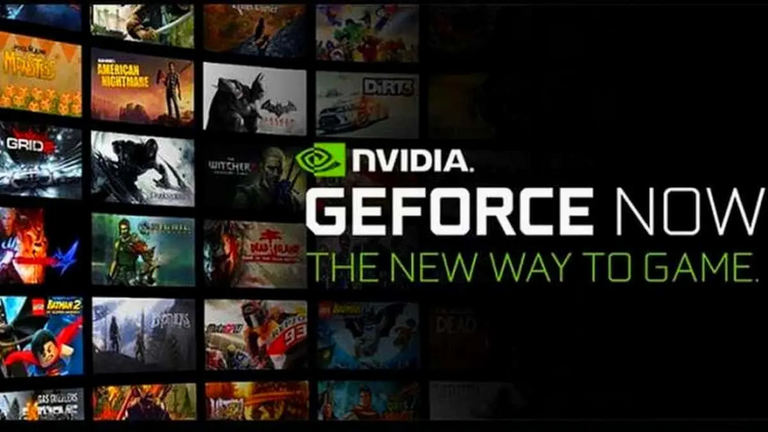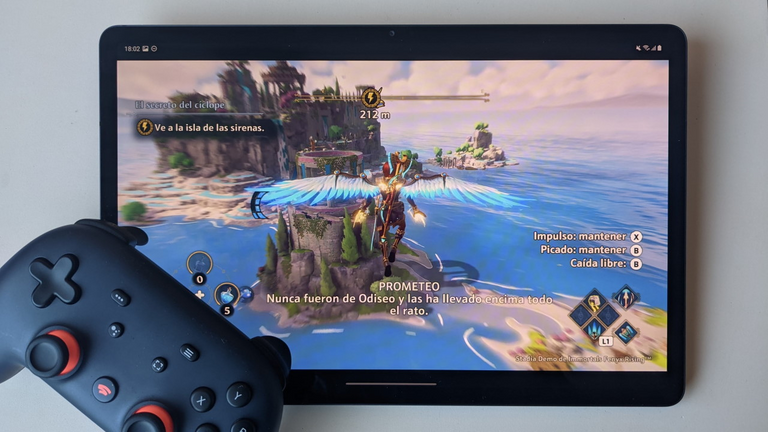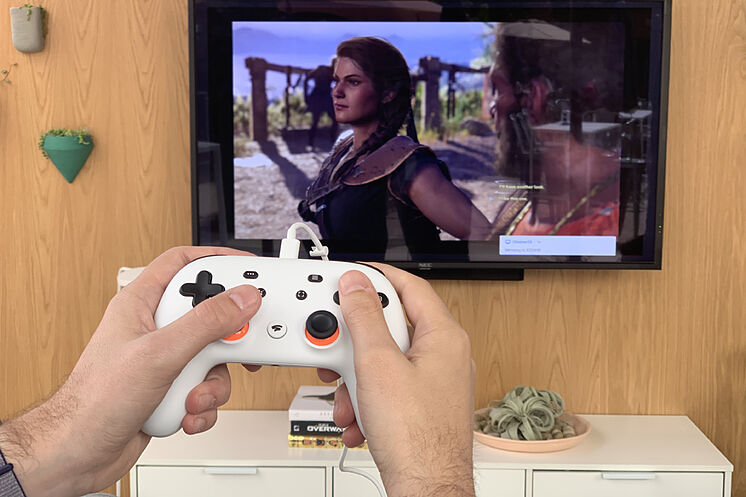 In summary , video game streaming is a technology that may be the future of gaming or, on the contrary, it is an option for those people who may not have the necessary budget to obtain state-of-the-art hardware and may choose this option to enjoy of your favorite video games and enjoy the next generation title, the truth in my personal experience the products of the nvidia brand are really good and of high quality, using their graphics cards I have been able to enjoy quite stable and entertaining gaming experiences, So of all the video game streaming services that exist, I feel that Nvidia is ahead, both for the quality of the video games they offer, for the quality of gameplay that we will have if we can use the service with an internet connection under the conditions optimal requiring this service, I must also say that the streaming video game is a service that just is starting to come out of the light, and that little by little it is innovating in some aspects, although of course it will always be more comfortable to have control of every aspect of the video game and to enjoy a gameplay that runs on our own hardware or pc , in addition that we will also have to verify in what state the nvidia servers are , since sometimes there can be high traffic of players using this service , but this finally has to be a second option for those gamers who prefer the simplicity of being able to enjoy a video game through streaming and without the need to have so many computers at home.


En resumen el streaming de videojuegos es una tecnología que quizás sea el futuro del gaming o por el contrario sea una opción para aquellas personas que quizás no cuenten con el presupuesto necesario para poder obtener un hardware de última generación y pueda optar por esta opción para disfrutar de sus videojuegos favoritos y disfrutar de título de última generación, la verdad en mi experiencia personal los productos de la marca de nvidia, son realmente buenos y de alta calidad, utilizando sus tarjetas gráficas he podido disfrutar de experiencia de juegos bastante estables y entretenidas, por lo que de todos los servicios de streaming de videojuegos que existen siento que Nvidia lleva la delantera, tanto por la calidad de los videojuegos que ofrecen, por la calidad de gameplay que tendremos si podemos utilizar el servicio con una conexión a internet en las condiciones óptima que requiere este servicio, también debo decir que el streaming de videojuegos es un servicio que apenas está comenzando a salir de la luz, y que poco a poco va innovando en algunos aspectos, aunque claro siempre será más cómodo el tener el control de cada aspecto del videojuego y de disfrutar de un gameplay que se ejecute en nuestro propio hardware o pc, además de que también tendremos que verificar en qué estado se encuentren los servidores de nvidia, ya que en ocasiones pueden haber gran tráfico de jugadores utilizando este servicio, pero esto finalmente tiene con fin ser una segunda opción para aquellos gamers que prefieran la simplicidad de poder disfrutar un videojuego por medio de streaming y sin necesidad de tener tantos equipos en casa.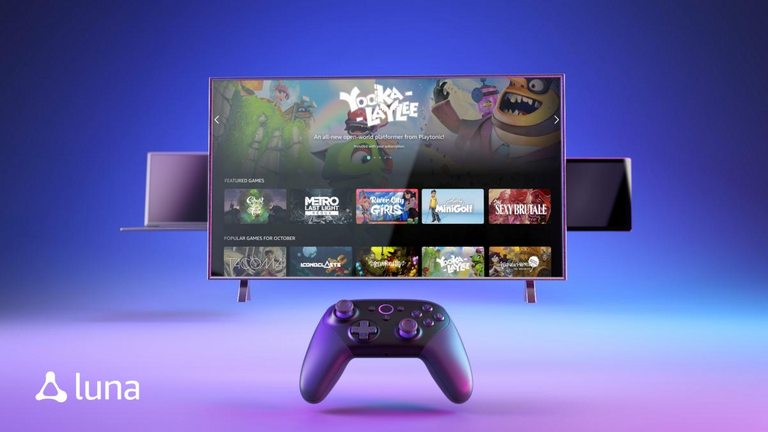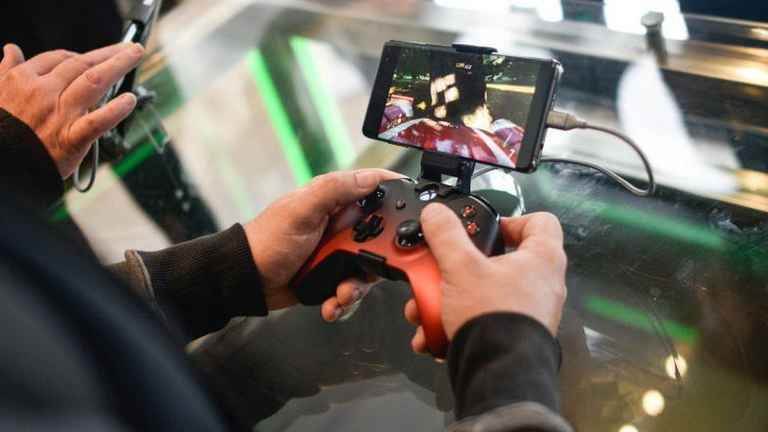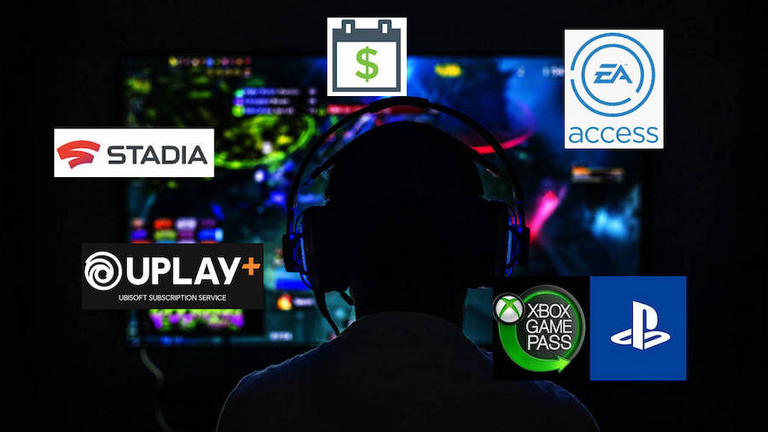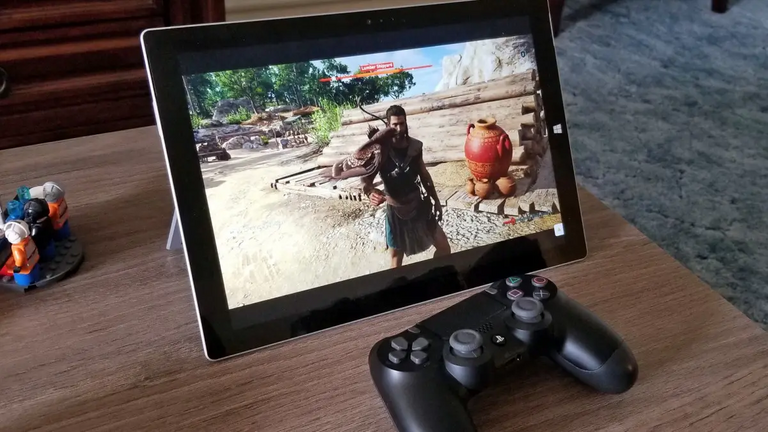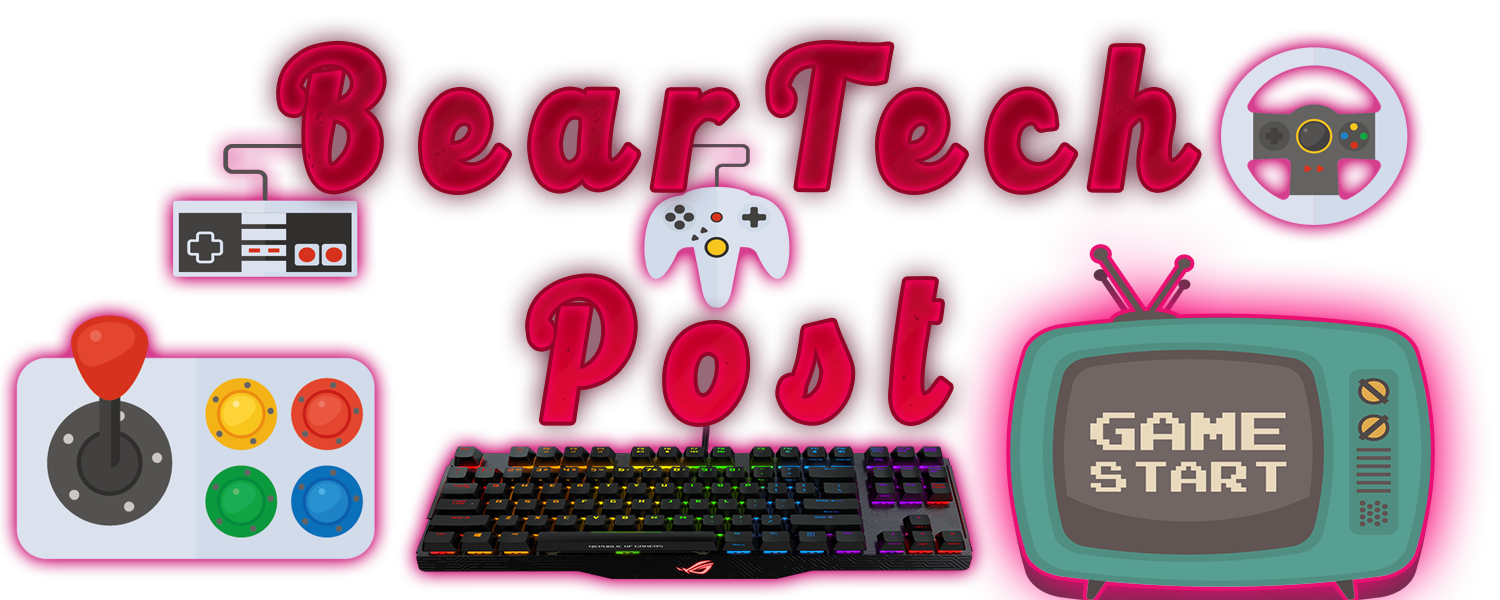 And so far today's post Hivers , I hope you liked it, but above all you enjoyed it, what did you think of this service ? Would you pay to use it at some point ? Let me know in the comments, if you like my content, no forget to follow me to not miss anything in your feed of Hive , without further ado I wish you a good morning, afternoon or evening, from the cave Dismiss SadBear, Until Another Ocassion❗🐻🚀

The images you saw in this post have their respective sources in each one of them.🦝
All the images and gifs you saw in this post were taken and edited by me.🐯
Add me in discord if you want to give me suggestions for posts or know some information # SadBear # 6392👽

Y hasta aquí el post de hoy Hivers, espero que les haya gustado, pero sobretodo lo hayan disfrutado, ¿Qué te pareció este servicio?, ¿Pagarías por utilizarlo en algún momento?, házmelo saber en los comentarios, si te gusta mi contenido no olvides seguirme para no perderte de nada en tu feed de Hive, sin más que decir te deseo unos buenos días, tardes o noches, Desde la Cueva se Despide SadBear ❗Hasta otra ocasión❗🐻🚀

Las imágenes que viste en este post tienen sus respectivas fuentes en cada una de ellas.🦝
Todas las imágenes y gifs que viste en este post fueron sacadas y editadas por mí.🐯
Agrégame en discord si quieres darme sugerencias para posts o saber alguna información #SadBear#6392👽