The Logitech G Pro X Superlight, the best gaming mouse in the market they say, by "they" I mean the hardcore FPS gamers. The term Superlight is enough for even a casual gamer to instantly recognize this brilliant piece of tech. If we're talking mass produced, top tier gaming mice then is it. Yes, there are other mice like the Razer Viper Ultimate, Glorious Model O/D wireless which do compete with the Superlight. BUT when it comes to the "pro scene" and hype, this thing wins by a HUGE margin.
Even I myself wasn't a fan, because Logitech tends to "cheap out" here and there, in a few areas EVERY DAMN TIME. Then they ask us to pay top dollar for it, leaving us with empty pockets. BUT, "they" say it's not the same story with this unit and product, "they" say things have changed.
MANY gamers believe this is the "epitome" for gaming mice.
Let's see then. I've been using this thing for over 2 weeks now and I think I am capable of providing some insight on this mouse.
PACKAGING: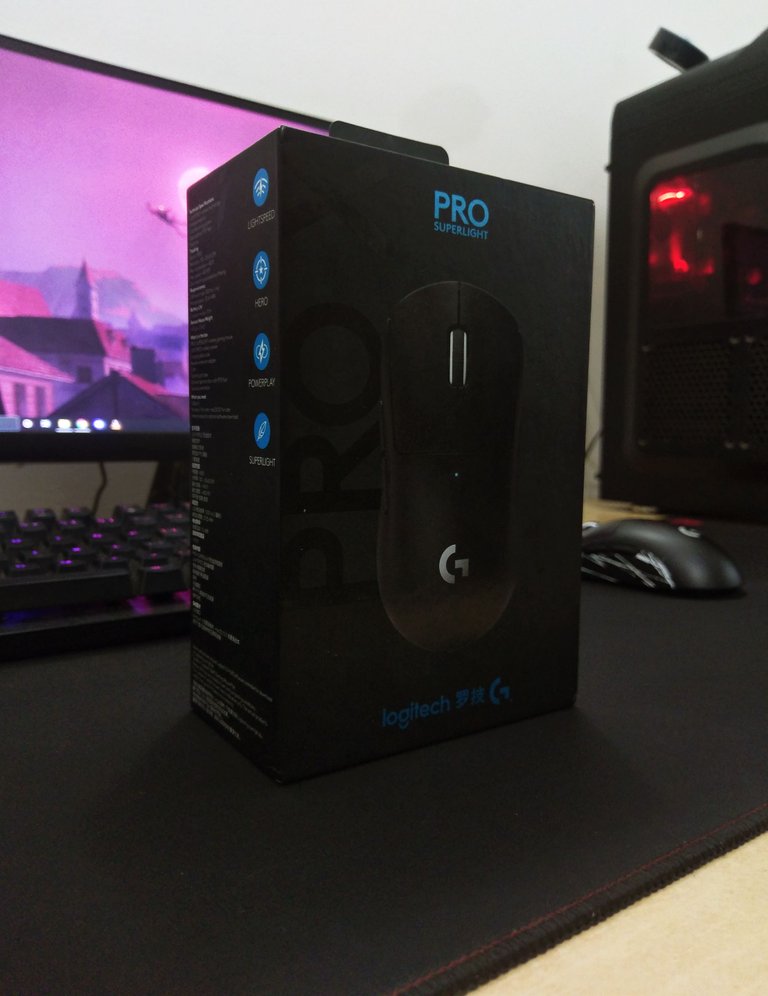 The packaging is straight up PREMIUM, without a doubt. You know those "luxury" or "flagship" products that usually tend to have a nice smell to them? Yeah, it surely has that haha, the smell surely makes the unboxing experience a bit more pleasant lol.
Yet, I assure you that's not it. The unboxing experience is exactly what you would expect from a top tier, top dollar product. Going from the top which consists of the mouse, to the bottom, which is filled with all the paper work and some extra goodies. You surely can say "no expense was spared", that would be the correct term for the unboxing experience.
Alas, don't expect anything "exciting" other than the mouse inside the box. Unless you like stickers though, there's a Logitech logo sticker in there. With an extra puck which will give you some extra glide I guess, when replaced with the one that comes attached to the mouse. I myself prefer using the extra puck with the PTFE feet.
You will also find some extra grips, which do help. Sadly, they're not of the best quality, that is why I replaced them with aftermarket BTL grips. The BTL grips are probably the best grips you can find in the market and a mouse like this surely deserves and requires the best.
THE MOUSE & DONGLE: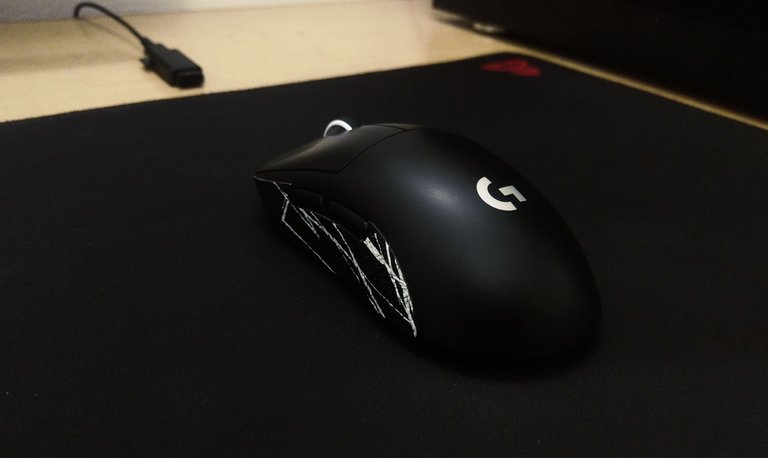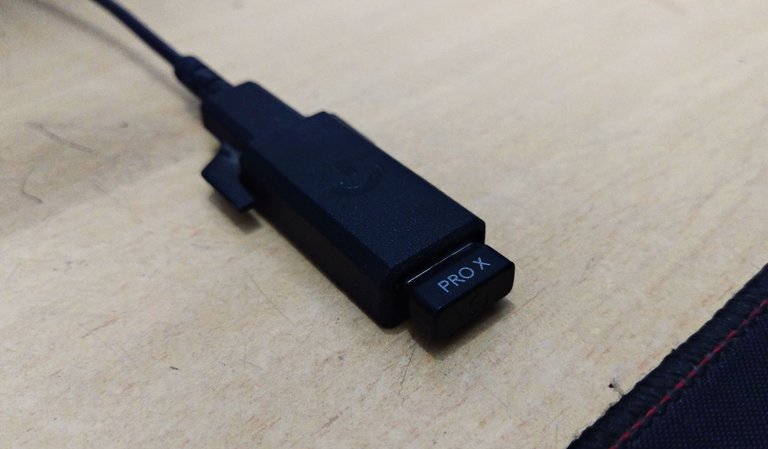 As you can see in the images above, it is a wireless mouse. Hence, the dongle, which is quite compact and cute looking I must say. You can even carry the actual dongle inside your mouse, under the puck. A small feature which surely is handy if you're someone who travels a lot. The converter and Type-A cable comes in the box. Yes, Type-A, not Type-C as many would expect from a latest and top dollar product like this. Yet, I don't find it to be a hassle at all. Maybe it's because I'm over here in the "Third World", a place where Type-A cables and connections are still quite common.
The wireless range is also quite good, I can use the mouse wherever I want on my huge mousepad and there's still no signs of delay. Also the latency isn't an issue either, I find almost no difference when compared to my previous top tier wired mice. Absolutely no noticeable issues with the wireless connectivity. Total freedom, no wires holding you back. Yet the same or maybe even a significant amount of boost in performance, at least when gaming.
The main clicks are good, clicky and responsive enough, the same for the side buttons too. Not a lot of click issues reported either from the users/community. Unlike the older model, The G Pro Wireless, which got a ton of complaints about the clicks. The scroll wheel is also quite responsive and accurate.
This thing is a beast in terms of battery, I must say. A full battery takes about 10 days to hit 30% and that's when the low battery notification shows up. But you can surely keep on using it to drain it even more and make it last a little longer. Which means you would probably need to charge only once or a HIGHEST of twice a month. Do keep in mind that my PC runs for at least 8 to 10 hours a day. So, the days of usage and battery drainage will surely differ from person to person.
Also, it is quite a smart device. If you're not using it for a few minutes then it goes to sleep mode and saves up on some battery. When you simply move it again it comes alive and starts operating as it was. There's also a button below that works as an on and off switch. The rest of the options are all controlled via software through G Hub. You'll need to download G Hub from the Logitech site.
The build quality is top notch, a SOLID shell and product without a doubt, while also being this lightweight. This is what really got the people's attention to be honest. Solid build, lightweight and a top notch and accurate sensor, match made in heaven for us gamers.
SHAPE & WEIGHT:
One thing to keep in mind, as soon as you take out the mouse and hold it in your hands it might feel cheap. BECAUSE it weighs an astounding 60 grams only, that is why it might feel cheap and hollow. Like there's nothing inside the shell, making you think that you've surely been ripped off. We'll, that's how I felt at first haha. 60 grams might not sound impressive to the casual gamer or user, but it surely does mean a lot to the gamers who play fast paced games or use a lower DPI/sensitivity.
The shape and size are both quite safe, which is why it is so popular. It basically fits almost any hand size and grip. The size is probably a medium-large if you measure it. I use it in a mixed finger-tip and claw grip style. Even though I prefer an aggressive claw grip, but this shape isn't made for that, at least not for my hand size and style.
ONE TEENY-TINY ISSUE: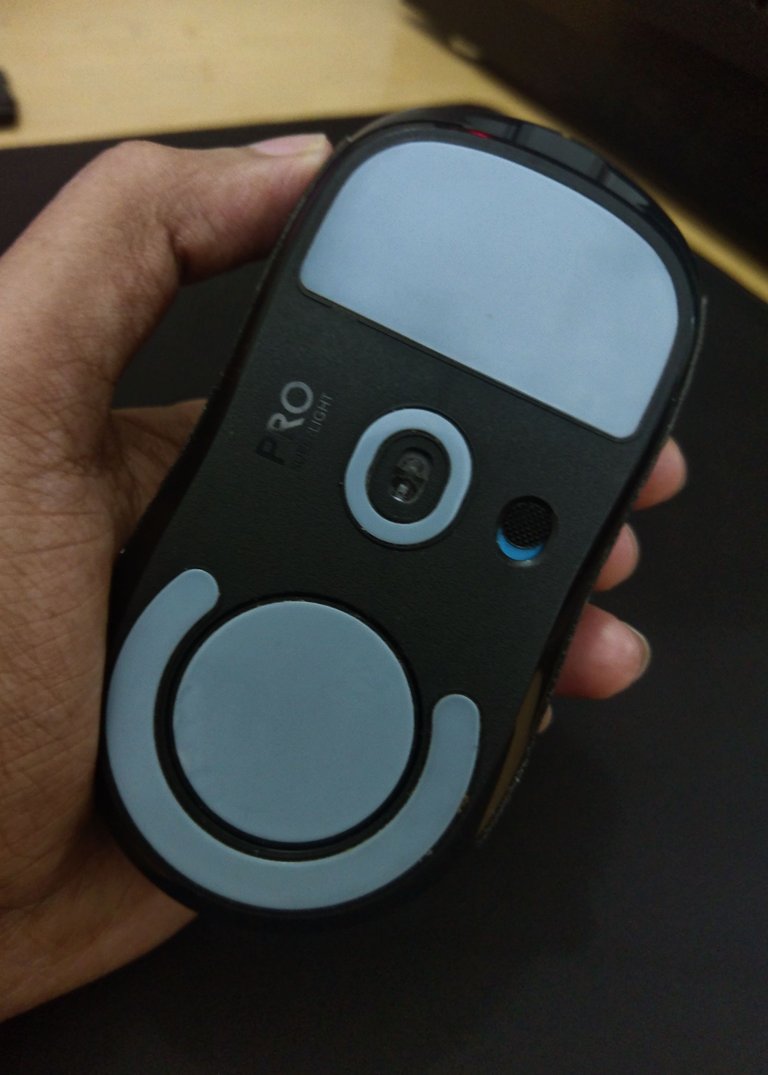 The mouse surely is near perfect, then again, there's absolutely no such thing as perfect. Hence, that one con here are the feet, they're really thin and not of the best quality. In terms of longevity and seamless glides after a while isn't a thing for this mouse and its feet. If only the feet were a bit thicker and of better quality, then this mouse surely would've been "perfect", in a perfect world at least.
That's probably all you would need to know about this mouse. Enough info for one to choose if its actually a product worth the money or not. I say it is, at the moment it is on a sale at $129 on the official site, which is worth it for sure. Yet, I believe might get a cheaper deal at your nearest shops/retailers or online even. I would also suggest a $15 to $20 dollar upgrade, an upgrade consisting of better aftermarket feet and grips. Only after these minor upgrades will the mouse be somewhat "perfect", a premium product you may call it then.
That will be all from me on this one guys, much love to you all. Cheers and GG 🥃♥️