Ever since I saw the first prototypes of modern VR headsets many years ago I've been dreaming of getting one ever since. I bought a new gaming PC last month and this paycheck it was time to pull the trigger on a VR headset! Everything pointed to the Oculus Quest 2 being the best bang for buck and after trying it for a bit I can totally say that I agree!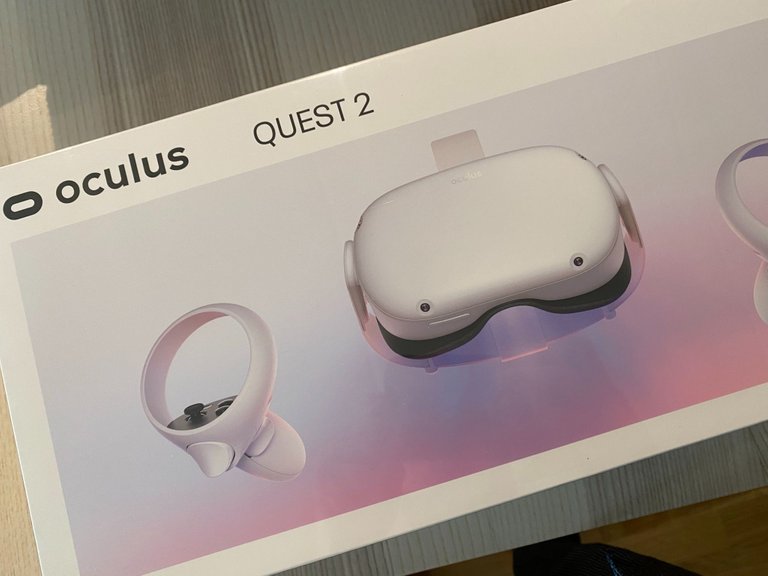 Picture by me
---
The Firstest of Impressions
This thing is just extremely elegant from the very first second that you open the box. I really wish I had taken a picture of the open box. It all just looks so slick and honestly feels a little futuristic. It comes pre-charged and you just need to push a button, put it on and go through a short set-up process. It's really accessible.
What sucks major ass is that you HAVE to log in via Facebook if you want to use the Oculus Store or any of the official software. There's some internet conspiracy stuff going around that Facebook is selling the Quest at a loss to get access to more of your data. While that might be true I'm guessing they're cheap and taking a loss to get more people to buy the hardware and instead spend money on software. In the same way Sony does it with their Playstations. If they're just after my data I guess I've sold my soul to the devil for a cheaper headset. Whatever.
The first thing I tried out was the mini game/mini environment called Oculus First Contact. It's basically a small scene where you get to learn the general controls of the Oculus. It had this Wall-E looking robot guiding us through it. Handing us discs to put into a 3D printer to create various objects. These objects could be interacted with in different ways which was pretty cool. I was immediately impressed with the high quality standard and the extremely responsive controls. Since this game is running on the headset itself input lag is basically non-existant.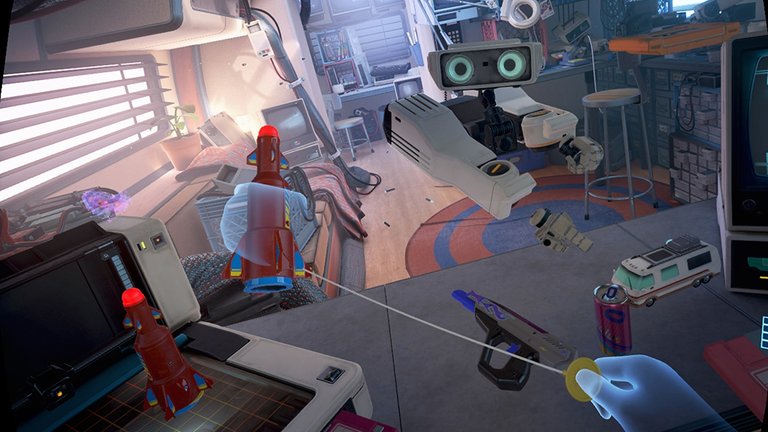 [Huds&Guis
I also tried the demo for Beat Saber which was awesome. It only had one really simple song which was kinda disappointing but it's still ok for a free demo. That one song was enough to conclude that I'm gonna spend a lot of time with this game once I buy it. Since I'm a huge fan of Guitar Hero this game is right up my street. I'll probably get it on Steam so I can add custom songs so I don't have to be limited to the songs the publishers put out for it.
I also tried out a game called The Under Presents which I only downloaded because it was free. This was more like a proper game where you can move around freely. I didn't really understand anything of what was going on and the game was pretty un-interesting. It did however give me a serious case of motion sickness. That's probably something I'm gonna have to get used to in the start.
VR Fitness Insider
---
Oculus Quest Guardian
One of the things that was worrying me was if I had enough room to actually play games. And how do I prevent smashing my entire apartment up when I get fired up? Turns out the developers had already thought of this.
You can configure this thing called Guardian which is great. It basically lets you define a playable area in your room. You start out by defining where your floor level is and then draw up an area on your floor where you can safely play. Away from furniture and walls.
As long as you stay within this area while playing you're good. If you get to near one of the "walls" they will appear in your vision as a blue grid. Get to close and they turn red. Step out of your playable area and the game disappears from your vision and the headset instead activates its external camera to let you see your environment. This is just such an awesome feature that reeks of quality.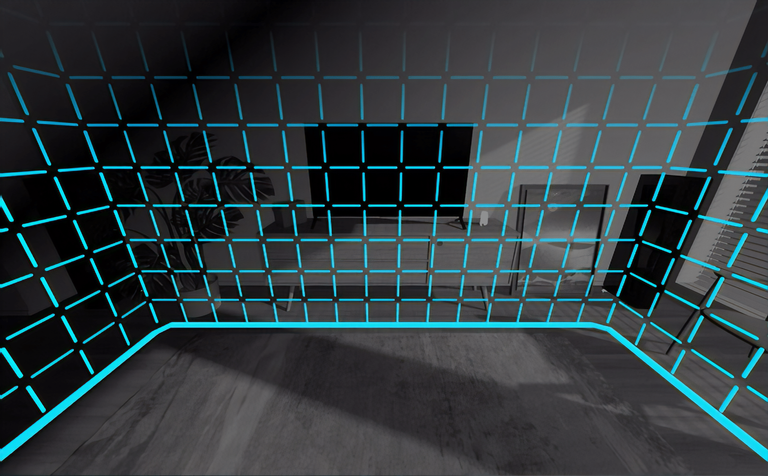 VR SCout
Setting up Air Link
Now this is the big one. If I wasn't able to connect the Quest 2 to my PC to play PC VR games I wouldn't have bought it. The games that you can install directly on the Quest via the Oculus Store are cool but they're nothing compared to what you can get on Steam and the Oculus PC Store. Many of them are just glorified mobile quality games if I'm honest.
Air Link lets you connect the Quest 2 to your PC so you can play games wirelessly. This requires a decent router which I have but since it's placed a couple of rooms over in a cot I had my doubts it would work well without lag.
It works and it works like a charm! Connecting the Quest 2 to the PC and setting up Air Link was a minor hassle but it was all worth it. I downloaded Steam VR and this free horror game called SCP: Labrat. I only played it for like two minutes because it was scary as hell but it was enough to discern that there was practically zero input lag when playing the game from my PC over Air Link.
This was great. If this wouldn't have worked properly I would probably have returned the headset.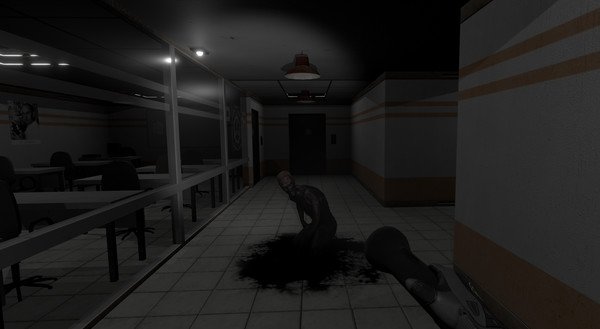 Steam
The Verdict
The Oculus Quest 2 is great! I can't really compare it to other headsets cause I haven't tried any but I can say for sure that it doesn't come short on quality. It's a real bang for your buck. It runs well, it sits comfortably on your head and it has a great system in place to ensure player safety. Because of Air Link you can play all the big boy VR games like Half Life Alyx as long as you have a good enough PC, like I do. I'm definitely getting this game among some others.
Expect some VR game experiences coming up on my blog going forward! I'm about to delve deep down into this rabbit hole and I don't see myself coming out of it anytime soon. Just gotta NOT forget to finish up Resident Evil Village in the process I need to figure out how, or if, I can take screenshots so I can post my own pictures as well.