Hey all hope you are doing well, recently i started to play valorant a lot and thought why not make a post about it.
First of all what is valorant : On valorant website riot (the publisher of the game) define the game as a "5v5 character-based tactical shooter"
I want to add some more things, at the start of the games you can choose an agents (Full list of agents) each agent have unique capacity. For example sova can make you see the enemies with his ability (a blue bow)


This is an ingame screenshot from the epicgame store you can see on the screenshot the graphics of the game and the button/interface
You can build team synergies to have the best shooting angle on the enemies. But all the agents aren't good in all the maps there are 9 unique maps in the game needing different strategy

source Btw this is an old screen there isn't the map icebox
Each map have 2 or 3 objective site. 5 player are the spiker planter (the spike is a sort of bomb) and the other 5 are defender and we change the role at round 12. A squad need 13 round won to win the game. After reaching the level 20 there is the ranked game mode adding a bit of competition.
How was my playing experience ? first of all don't play alone, find someone on a discord server or somewhere because it's a bit sad to play alone at this game since sometimes there are little waiting time in which you just wait to get an ennemie at the right place but i really enjoyed playing the game (note that i played with someone) even if sometime it's a bit frustrant when you don't see from where you are killed because it's not really clear. But the overall is really great, no bugs, no much lag (for me), quick game finds. Maybe something else negative is some of the player that are a bit toxique.
Let's share my rating for the game :
controls : 9/10 graphics : 9,5/10
gameplay : 9,5/10 Maps : 10/10
players : 7/10 originality : 9/10
overall : 9/10 Good overall, could have been better but the community downed the overall grade
Thant's all for today testing on Valorant, upvote if you liked follow for more and send a comment to share a feedback and have a great day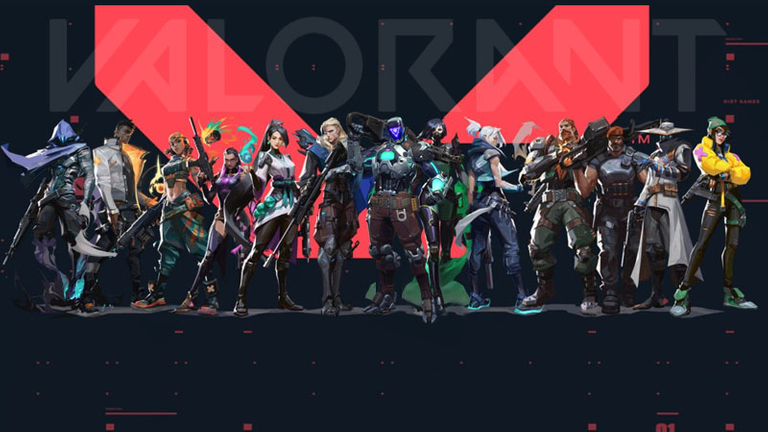 image source