Do you enjoy multiplayer games?
I don't play multiplayer games very often these days. Too busy with work.
Which is why buying the Quest 2 gave me a completely different multiplayer experience to what I remember.
Firstly you are in the virtual world yourself. And so is someone else. In the same room as you.
I know that is not abnormal these days with all these multiplayer online RPG or first person shooter games. However this is different.
a) You can hear them.
b) You can see their body movements reflect their real life movements and they can see your body movement.
c) If you take an actual step in the room, your location in the game reflects that.
This just makes the game seem so real.
Something I didn't want to admit but since I love my Hive friends, I will tell you.
I actually fell over while playing this game in my living room.
The reason why I fell over was that I wanted to hit the ball which was very close to the net.
I thought the table was real so I put one hand on the table expecting that it would hold my weight.
Unfortunately the table was not real.
Therefore, I fell to the ground.
That part isn't in this video as I didn't think about recording it the first time I tried multiplayer.
This was one of the first multiplayer games I played in Quest as well as the first time I ever played a table tennis multiplayer game.
In this video I played against someone in Sydney who also plays table tennis in real life. He has a pretty good touch which made him very hard to beat.
We talked about things like lock down. In Australia, Brisbane was one of the few lucky places that didn't have a lock down.
I eventually won 2 out of 3 matches but it was very close! I think multiplayer is definitely what makes this game so realistic and unique.
The way to make a video like this (spectator mode) is not only do you have to play on your quest, you also need your computer running the PC version of the game. That way you can join your own game as a spectator and record from your PC.
Would you like to have a game of table tennis? What should be the reward for beating me? Comment below!
---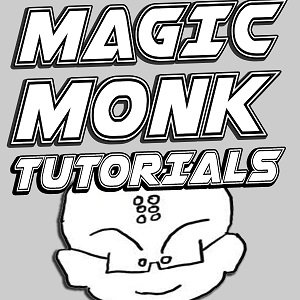 Mathematics & Digital Technologies Education

Videos, quizzes, and other learning resources

Eddie the Magic Monk has 17 years teaching experience as a high school teacher in Australia. He will explain things to you in the simplest way possible to help you fully understand high school mathematics and computer science concepts.

Eddie began his tutorial channel on Youtube in 2012. His videos have been well received all over the world and now has 27+ million views! He sees the benefit in multidisciplinary learning hence his tutorials cover topics ranging from maths to dance.

---