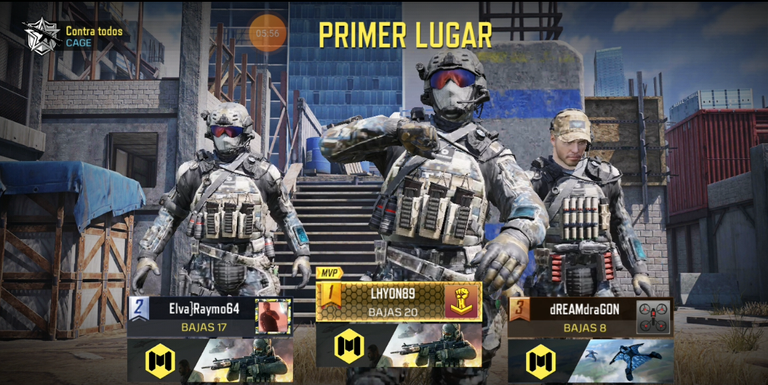 Excuse me for the poor sound quality, I still can't find a screen capturer for my mobile that records the internal sound, if someone recommends one I would appreciate it a lot.
My USER in CODM : LHYON89 (Beginner)

How about friends !!, in this video I show you how I have been improving my way of playing, believe me that it is not easy to deal with the touch screen, aiming at the target and moving constantly requires a lot of skill, since the sensitivity in the controls, it is very severe and requires a lot of practice and perseverance. I have managed to even place myself in the first places, before it used to be the joke, but I have improved, although I keep learning more and more, the truth is, I recommend playing CALL OF DUTY MOBILE, you will realize what I am talking about, it really is a great A game with many modalities that will not be easy for you, but very fun and interesting. I hope you enjoy this video, I HAVE IMPROVED, YEEAAH !!!!.


I'm starting a Channel on YOUTUBE with my GAMEPLAYS, if you like you can take a look 😁 !!
https://www.youtube.com/channel/UCBqiMXjEcIDQqcam_ivEOYg

THANKS FOR WATCHING