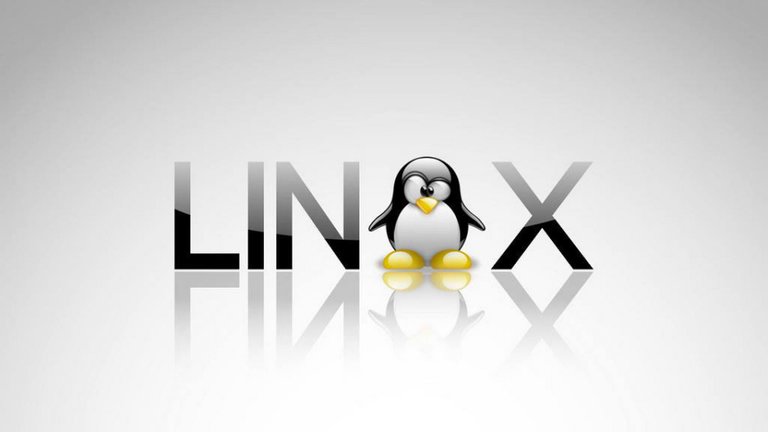 ---
Hello there! In the last couple of months, I've started to get more serious with my development career. One of the big things I finally had to do three months ago was to abandon Windows because I was starting to outgrow it, and a Linux virtual machine wasn't cutting it anymore. As the Linux kids say, I had to go bare-metal to get to the next level of my skills.
With that came the necessity to adapt to an entirely new environment (which wasn't as hard as I expected it to be) and to start migrating to completely new apps and new ways of doing things that were unrelated to work as well.
Yes, I do have dual-boot to Windows. Still, it is a hassle to go back and forth to do basic things. If you're going to move, you have to move entirely, right?
One of the things that remained a mystery to me was Linux gaming. We all have heard how painful it is at one point or another if you browse gaming forums, and I have to say that, yes, compared to Windows, where you click install and open your game and play.
Linux gaming requires a lot more work depending on what you want to do, but it is not strictly impossible to game on Linux. In fact, after you get it going, as long as it is on Steam, you might have a pretty decent and hassle-free experience.
---
One tool you will want to get yourself acquainted with is Proton; this tool will be your bread and butter for playing games on Steam.
Proton comes pre-installed when you install Steam on Linux, and it will be your guide to what games you can play on Linux.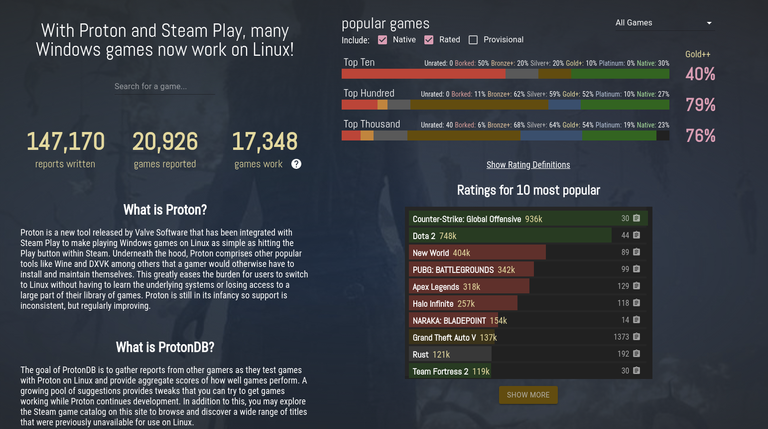 On ProtonDB, you'll be able to see games that are part of the Steam library on Steam, and they will have a couple of categories that will easily tell you if the game is playable or not on Linux. These are the categories:
Native
If a game has the native category, it means that it can run natively on Linux and that it should be as simple as clicking install and launching after the setup is over to be able to play.

Platinum
If a game is of platinum quality, it is playable out of the box with no issues using the Proton emulator with Steam. It should be as simple as Native, install, and play.

Gold
Here is where it starts to get shaky. If a game has gold, it will be playable, but you need to apply specific tweaks—most of the time, it's either audio issues or graphical issues that can be solved with launch commands.

Silver
Silver is where it gets ugly, you will need to tweak the game settings heavily, and you will probably find crashes every couple of hours. You might be able to finish the game, or you might not.

Bronze
Like silver but worse.

Borked
It won't even launch, or it will launch to a black screen.

If you want to play a game outside Steam, well, that is a different beast that needs to be tamed on another post because they all need to be handled on a case per case basis, most likely thru Lutris if you're lucky or thru other harder for the average user methods.
Is this kind of content interesting for the gaming community? I can keep writing quite a bit of it if people are interested in learning more about gaming on Linux :-)