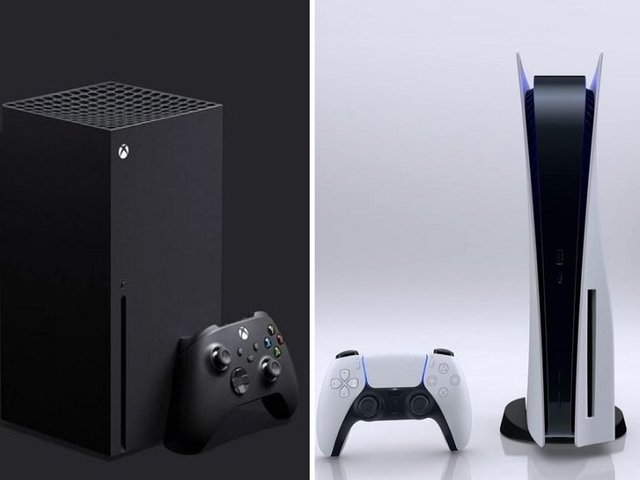 As they were unable to hold a conference during the E3, partly due to the famous health crisis caused by the Covid-19 pandemic, the manufacturers Sony and Microsoft had no choice but to unveil their next generations of devices through live Internet networking. This unusual presentation was an opportunity to learn a little more about what these two consoles have in store for us and to gauge the policy of two major players in the video game industry, as regards the future of this sector. After having followed with interest the declarations of each side, it is customary to analyze these different proposals, without drawing hasty conclusions. Nevertheless, these few data, now available to the public, allow us to give our opinion on the technological content that these long-awaited gaming platforms will offer.
Without mastery power is nothing !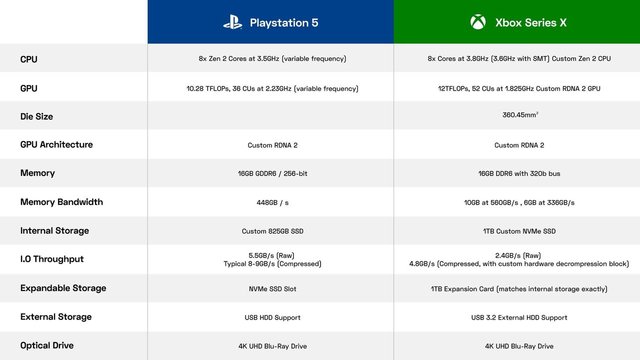 Leaving aside the aesthetic (who thought of a coffee machine for one and a simple monolith for the other?) and focusing mainly on the technical part, it turns out that the PS5 and the Xbox Series X both have a similar architecture, based on hardware that partly exists on PCs. This approach is reminiscent of what the PS4 and the Xbox One were already offering when they were first released on the market. So there is no more custom hardware, which was the hallmark of previous generations of consoles, as the two manufacturers have chosen to focus on technologies that are already available in order to save money on research and development.
On paper, nothing differentiates this new range of machines from a simple PC gamer. With the difference that these integrate their own specificities. Apart from the fact that they share the same processor (AMD ZEN 2), however, there's a special feature concerning the GPU. Specially designed by AMD for this occasion, the AMD RDNA 2 chipset introduces here a new range of graphics card capable of handling Raytracing. Thing which was then still only available from Nvidia and its products stamped RTX. Moreover, this novelty makes it possible to meet the requirements of the new DirectX12 Ultimate API, a technology which is still to come on the PC side. We must see in this emergence of new hardware, the willingness of AMD to return to the race of the GPU market. In short RDNA 2 will be released very soon for the PC market and acts here as a preview. Console users are lucky, because for the first time, they will be ahead in this field !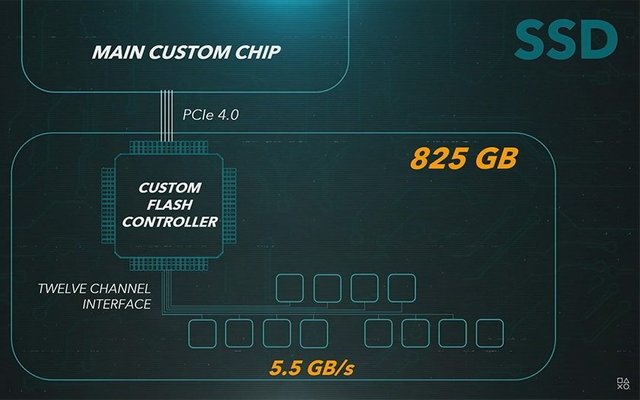 But above all, what makes the Sony machine so attractive and interesting is its storage system, composed of an SSD that promises exceptional data transfer rates! Although its capacity is less than the one offered within the Xbox Series X (825 GB vs. 1 TB), it will have a throughput approaching 5.5 GB/s in RAW mode and 8 to 9 GB/s in compressed mode. How is this possible when the SSDs available on the market barely reach half of these characteristics ? The secret lies in the presence of a specially designed chipset that acts as an I/O controller, providing tenfold performance. By way of analogy, this controller can be seen as a classic highway, expandable to four lanes when the need arises.
That's all well and good, but...
Beyond this technological debauchery, we must not lose sight of the fact that what makes one platform interesting compared to another comes above all from its game catalogue. I must admit that Microsoft and Sony have completely lost me with an abundance of titles that smell like they've been warmed up. Both having great assets on the hardware side, it is however frustrating to realize that the originality and diversity of the titles is clearly not in connection with all that has been revealed. At the end of the day, what matters is not the technological power but the playing pleasure that a title can eventually provide. The more time goes by, the more I have the impression that the standardization of productions seems to take precedence over fun and experience. But I hope I'm wrong, and it's up to them to change my mind. The good old gamer that I am has a lot more fun on his Megadrive and NeoGeo than these war machines...