A real Achilles' heel for free operating systems, video games remain a determining factor in the massive adoption of an environment in the PC market. Following a commercial logic in relation with the more than majority use of Microsoft products within the existing fleet of machines, the development studios pay little attention to Linux distribution enthusiasts. Fortunately, the trend is gradually being reversed, thanks in particular to the intervention of major players who are doing their utmost to offer a worthy experience on this alternative OS. In the space of a few years, it has never been so easy to be able to indulge in this playful hobby without making any particular effort to achieve a more than satisfactory result. Now we can affirm the fact that playing on Linux has become a reality, within the reach of the general public.
A catalog of games which is now consistent !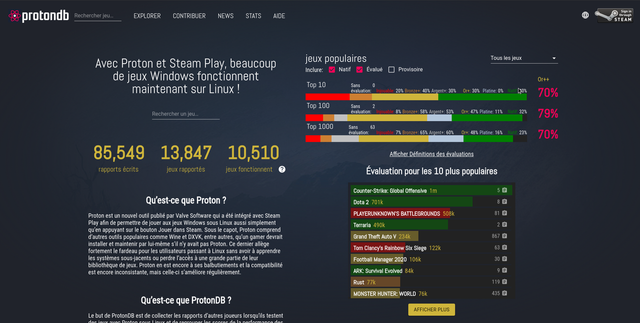 It seems obvious that the Valve company has largely contributed to the development of gaming on Linux recently. The project to propose a native Steam client and to integrate a technology allowing to add a layer of compatibility to the titles dedicated to Windows, has caused a small revolution in the free software world. Result of a collaborative work with the Wine team and using the work proposed by DXVK (DirectX interpretation layer to Vulkan), Proton proposes to simplify the installation settings of applications under Linux and in an automated way. This is how it is now possible to enjoy a catalogue of more than 10000 compatible titles, without getting your hands dirty !
A considerable time saving that gives the best part to performances almost similar, if not slightly better (Thanks Vulkan !) on some productions, even users admit. Moreover, this figure of 10000 titles only concerns games recognized as functional by the team in charge of the project. It is therefore likely that one of your favorite games is fully playable, although not included in this list. To make sure of this, there is a participative site better known as Proton DB, operating on the basis of a WineHQ for its compatibility rating system (bronze, silver, gold and platinum). You will thus be able to discover that a Red Dead Redemption II is fully functional, while offering an experience similar to if you installed it under Windows !
New tools dedicated to gaming !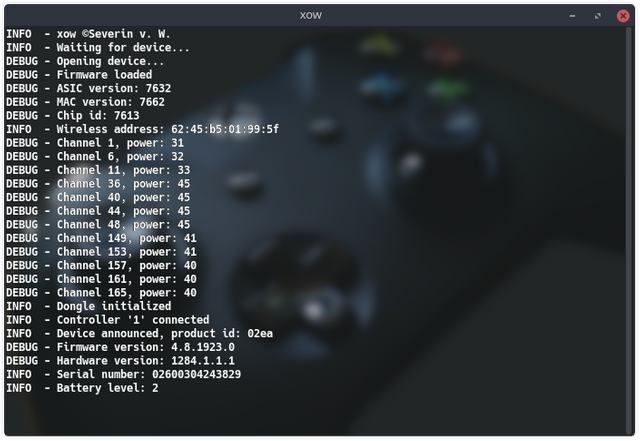 Playing on a PC is not synonymous with constantly using the traditional keyboard/mouse combo. Different titles have a gameplay much more adapted to the controller. On this side, we could worry that Linux is devoid of software that allows the use of this device. However, a large part of wired controllers are fully recognized as basic controllers, without the need to add any extra package to use them. Bluetooth and wireless devices, however, require drivers which are mostly available from official repositories for your distributions. We can quote xboxdrv for the Xbox 360 controller, xpadneo for the Xbox One, ds4drv for the Ps3 and Ps4.
Nevertheless, after researching and discussing with my friend @bambukah on @laruche's discord, I realized that the first series of Xbox One controllers had a proprietary firmware incompatible with a BT 4.0 receiver. But, it was not without the contribution of the community who managed to recover this precious firmware and compile it in a package named xow ! Case solved ! You can take a look at the source code on the github of this project, which is proving to be a blessing for me ! I'm going to enjoy playing on Linux, sitting on the back of my couch !
For those who swear by stats, MangoHud is a tool for monitoring the performance of your in-game hardware. Like Fraps, it will give you valuable information on the number of fps, processor and GPU load, not to mention the different temperatures and resources consumed during your game. With the advent of gaming on Linux, this kind of tools and benchmarks of all kinds will certainly become commonplace ! An effort that is welcome and that follows a trend that is more and more present ! For more info, go to the project's github page.
In short, there's no excuse left for gamers to switch to free OS ! So, what are you waiting for to take the plunge ?