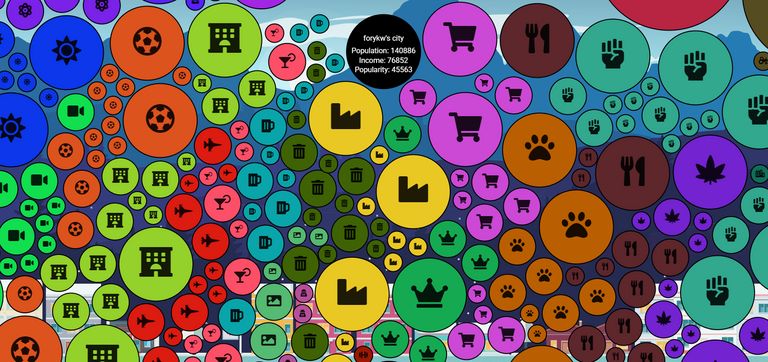 For real
I have been thinking about this for some time now and found so many similar design and imagination relationships with what I consider to be "the IT art" of creating technical design capturing or imaging form things like, games, videos, 3d stuff, etc... whatever you can consider as being digital already, and then extract an artistic component from it, something you only identify with... in some sense equivalent to a signature.
Playing games on #HIVE and interacting with everyone on Twitter lately, finding so much material to go through really made me think about those times when I was a kid and just wanted to show what I was playing... and all the fun those moments usually evolve. Just like my kids are doing now! 😂
To be honest, I never though about admitting this, much less on blockchain. But the hard feeling of just wanting to share again things that now sort of represent the "porno" of my adolescence... in the games perspective I mean 😅... just makes everything come to reality again. Memories, friends (this component is much worse on the real physical sense at least), fun, late hours, etc. You get the idea.
For me, there is art on doing anything. We are humans after all...
---
This hashtag is valid both on Hive and Twitter. So, if you have an account on either and you are up to post about dCity, make sure you use both #dCity and #HIVEGames. If you wish, also tag me on Twitter, the account I use there is mentioned bellow.
(credit @doze)
Supporting this initiative will be a tremendous help to the #HIVE ecosystem, especially if your area is into the #Blockchain #Games world. For more details of how this started, check the side image that links to the post.
Any questions, advice requests or comments are welcome, either here or anywhere else you find me.
🖐️HIVE5's!
Have fun, good luck on all the gaming and lots of teaching "how to play" to new players.
If you have an account on Twitter (follow @forkyishere) and you enjoy #news about the #HIVE blockchain, make sure you tweet about any reference to your account here. I am following all HIVE users!
---
Check these Cryptocurrency 💳Cards