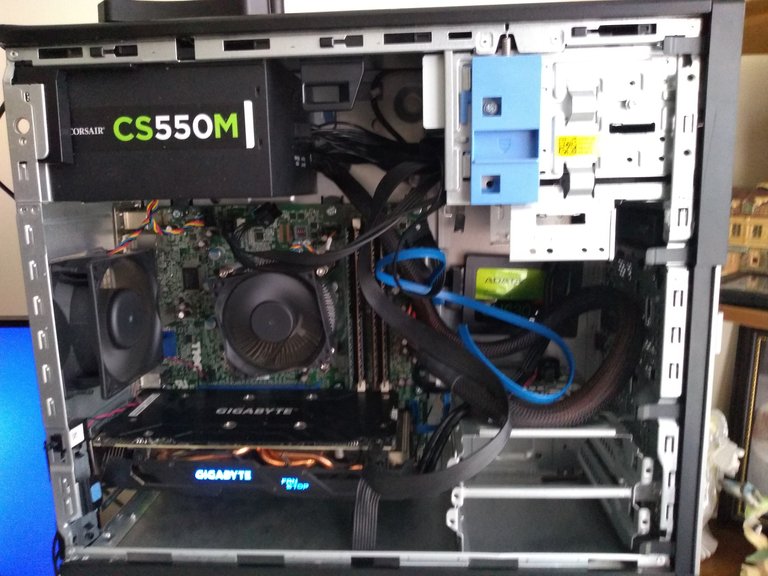 I'm so happy to announce that today my budget gaming PC build is finally done! This marks the end of a build that first started back in December. I had a vision for what I wanted this old office PC to become and today that has finally been achieved. Through the money that I've made from writing articles on here, I was finally able to finish this build. I want to thank every single one of you for helping make this budget gaming PC dream a reality for me. Just today I finally got in my 480GB SSD and installed a fresh copy of Windows 10 on it and I have to say I'm quite happy with the upgrade. I'll still be using my 500GB HDD for extra storage though.
Let's run down a list of my final specs for this PC.
Optiplex 7010 MT
i5-3570
RX 480 4GB
16GB DDR3 1600 RAM
480GB SSD
500GB HDD
550W Corsair Semi-Modular PSU
I just added up how much everything cost me and the total with shipping is...
$256!
I spent months shopping around for the best parts within my budget for the absolute cheapest that I could get them at. I never thought I could get this good of a gaming PC for this cheap (a lot of people spend more than that on just their graphics card), but if nothing else this has shown that persistence pays off when it comes to finding the very best deals out there on used parts.
With my final upgrade to an SSD for my boot drive, my whole system feels quite a bit snappier and games load much quicker now. I couldn't be happier!
I could always upgrade other things down the line (and I probably will given enough time), but as far as I'm concerned, this build is complete!
This would not have been possible without each and every person that has helped curate my content on Steem/Hive since I started on here back in November.
From the bottom of my heart,
Thank you!!!