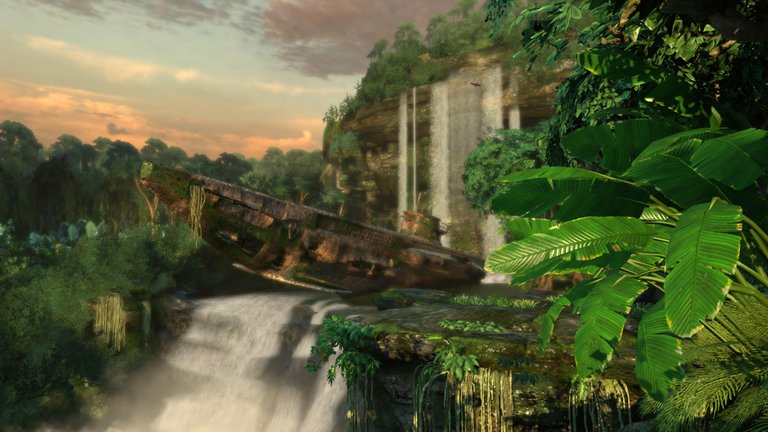 Hard to believe I never played through these

With the release of the Uncharted movie coming pretty soon, I realized that I had never really played through the Uncharted games. I played a couple of them for probably like 30 mins at a time back when they released, but I never completed any of them and I have no idea what the story is about, except for that you are looking for some treasure or something.
The movie looks like it could be decent, and it made me want to play through the games and get a bit of the story before going to see the movie in the theaters.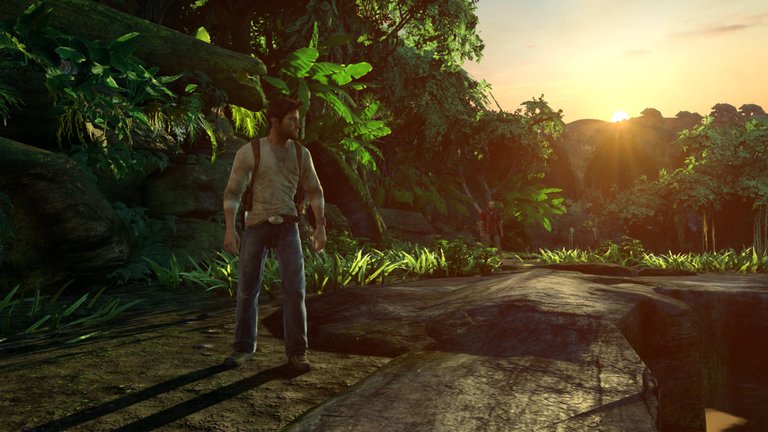 The games came out on the PS3 and the first one was released in 2007. They were pretty groundbreaking at the time and won a lot of awards. They remastered the first three games and had the bundle for sale for $20 in the Playstation store, so I figured I would give them a try.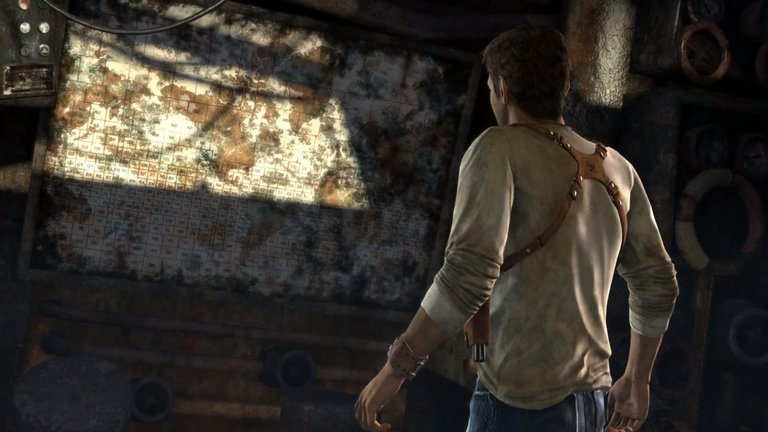 Right now I am about halfway through the first game. I am trying to enjoy it, but the game is still pretty dated, even with the remaster. Controls feel a bit sloppy at times and the camera can get pretty wonky.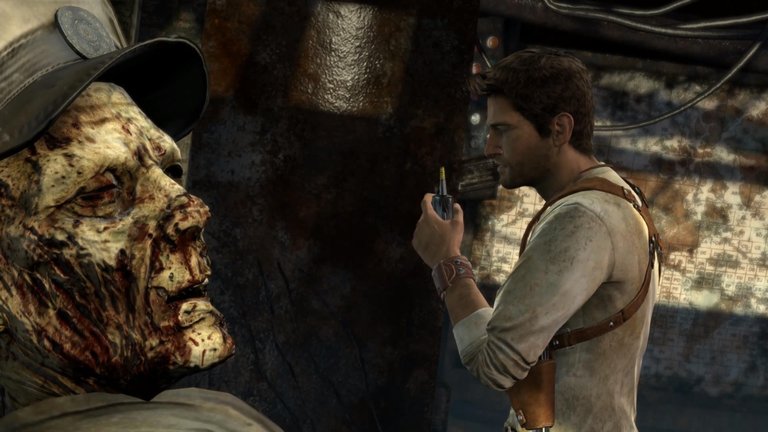 Graphics are decent in this, which is weird because even before they remastered the graphics, these were pretty mindblowing graphics when the game first came out.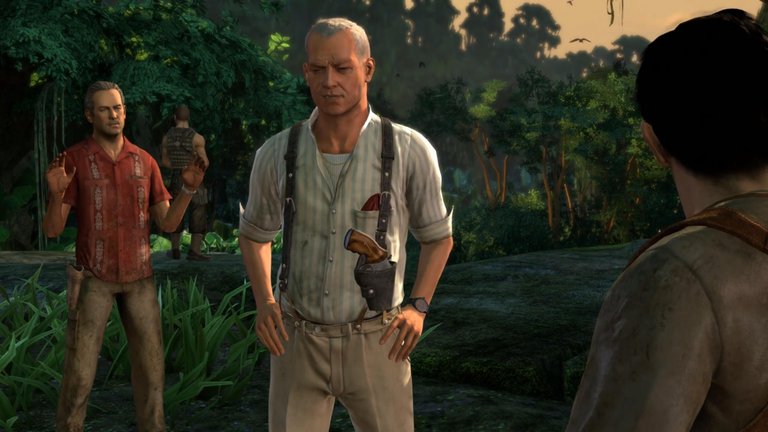 But when you look up close, the character models are pretty bland and the environment is pretty basic looking and lacks a lot of detail that are found in the games that are releasing nowadays.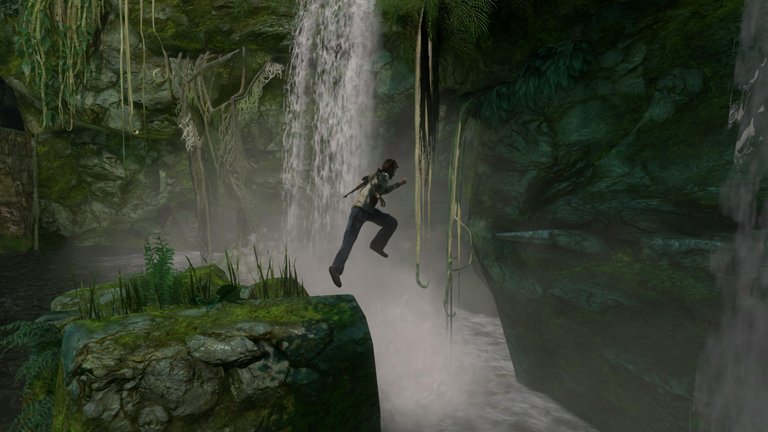 One of the things that really reminds me how old this game is, is the jumping. At times, your character just seems to float on top of things when you jump onto them. The character animations in this game just feel old and it really reminds you how far games have come. It is crazy to think that the first game in this series came out 15 years ago and how much gaming technology has improved since then. It will be crazy to see what games are like in another 15 years.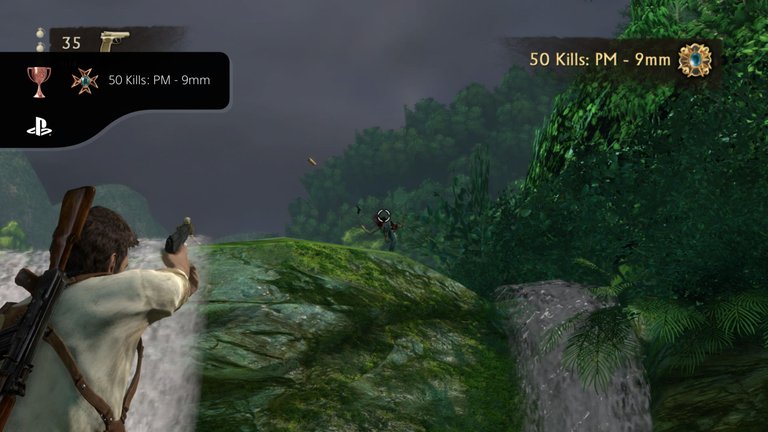 Another thing that kind of bugs me about the game and really ruins the immersion of a title like this is that there just seems to be an endless supply of bad guys trying to stop you from getting the treasure. There is a rival treasure hunter that you are going up against, and it seems he has hired hundreds of people and stashed them all over the jungle to stop you.
The AI is pretty bad in this game and they are very predictable with what they are doing. It makes it pretty easy to snipe them with headshots when they poke their heads out of cover.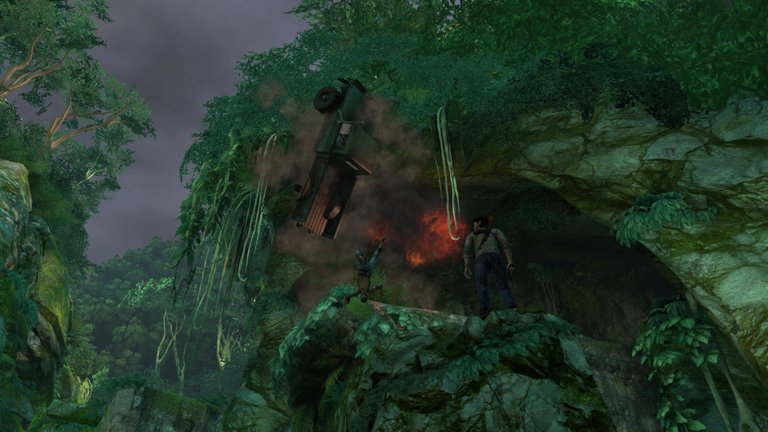 So far though, the game is decent. The story is a bit slow at times, but it has some potential to be pretty good. I am interested to see how the next two games play once I am done with this first one. Luckily, the games are each between 8-10 hours of play, so it shouldn't take me too long to get through them.
It kind of sucks playing these games now because they aren't impressive at all, but if I had played them when they came out, I think I would have appreciated them more for what they are doing.
Overall, I think the remastered version of the games are a decent deal. $20 for three really great gaming hits is a great deal.