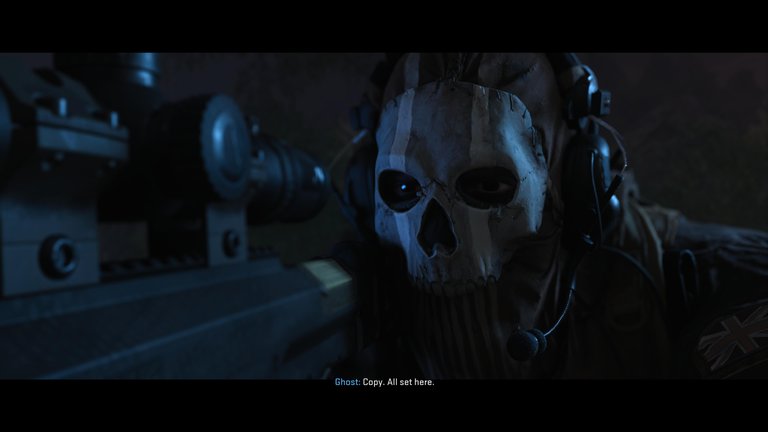 A breath of fresh air

The last few installments of the Call of Duty franchise have been pretty bad. So I was a bit skeptical if this one would be any good. I played the original Modern Warfare back when I was deployed to Iraq the first time and I loved that one. The campaign was amazing, so I had high hopes that this new one would be good. Once I saw that @daltono got it and was enjoying it, I knew it would be good since we have some pretty similar tastes when it comes to FPS games.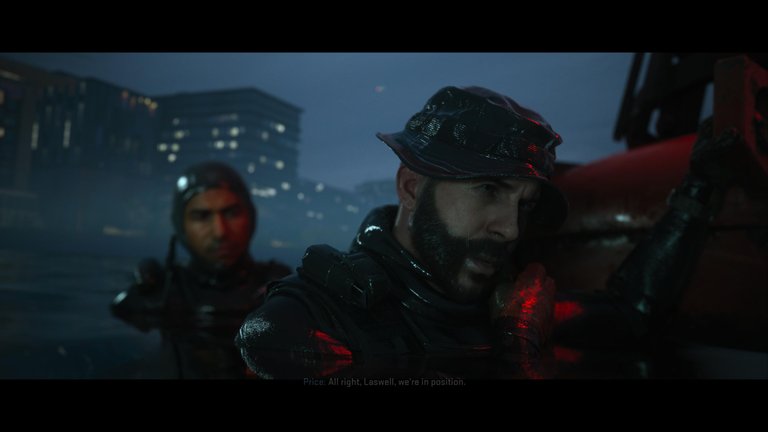 The campaign is really cool and I will try and do a review of the game without giving up any spoilers. The story follows a group of elite soldiers as they attempt to stop a terrorist attack. It is a pretty simple story line that spans several continents and you play as several different characters as well.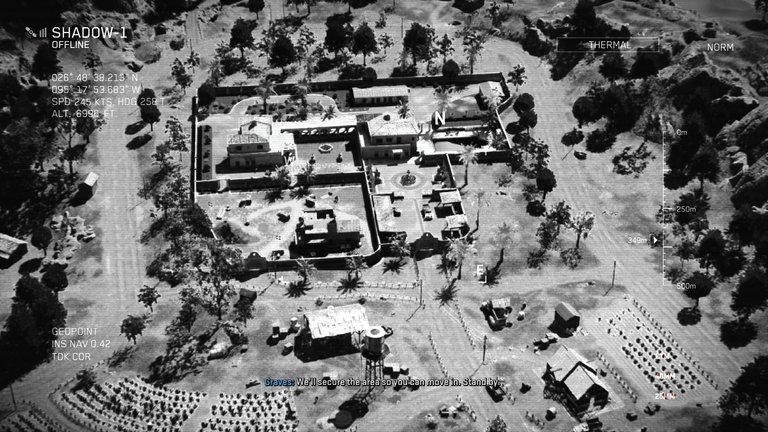 One of my favorite missions in the first Modern Warfare was the AC-130 Gunship mission. I was pretty excited to see another level like this in this game as well. When I was in the military, I worked on the weapons and sighting systems of the Apache helicopter, so it was cool to see the same types of Forward Looking Infrared (FLIR) sighting systems that I was used to. I wasn't a fan of the futuristic COD games with crazy technology, like the flying suits and all that other dumb shit. It was cool to be using weapons and technology that we are using now.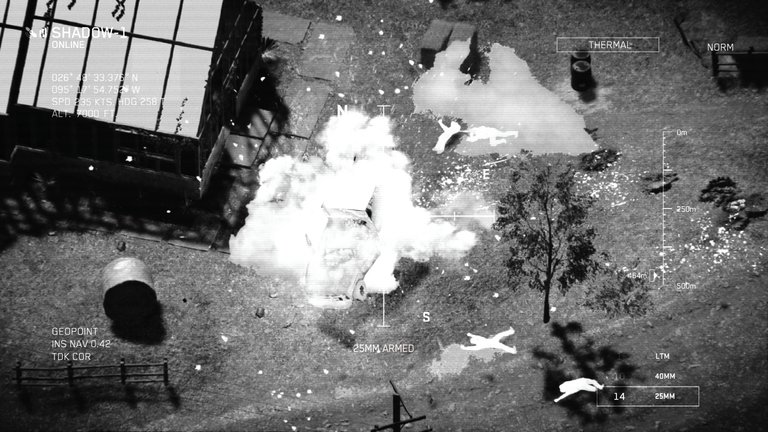 The graphics during the AC-130 Gunship mission are pretty realistic as to what it looks like when you blow stuff up and how the bodies fly around as well. The only real difference is that in real life, they tend to blow apart instead of just rag dolling around on the ground. Blood splatter in FLIR is really weird looking as well and it starts really bright, but quickly fades as the temperature of the blood gets lower.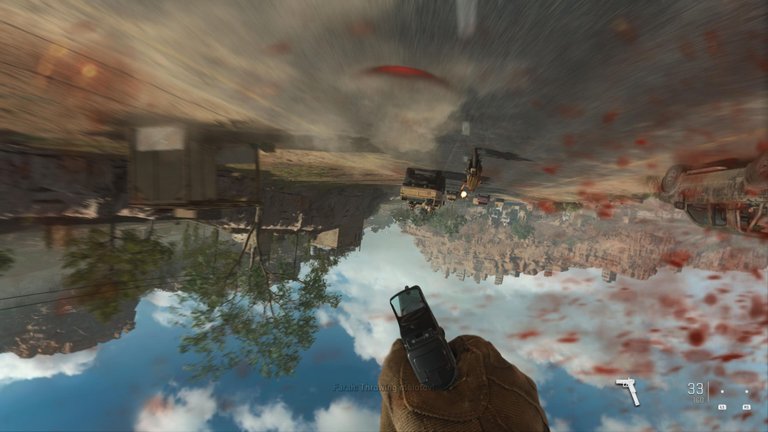 There is a huge variety of missions in this game as well. The campaign is only about 8 hours, but I took my time with it and it took me about a week to complete it. I also didn't play it everyday because life has been pretty crazy for my family.
One really cool mission was when you were riding around in trucks trying to catch up to the main terrorist dude. During the chase, you end up getting suspended upside down for a while and have to shoot the enemies while hanging upside and shit is flying everywhere and trucks and RPGs are zooming past you. It was super cool.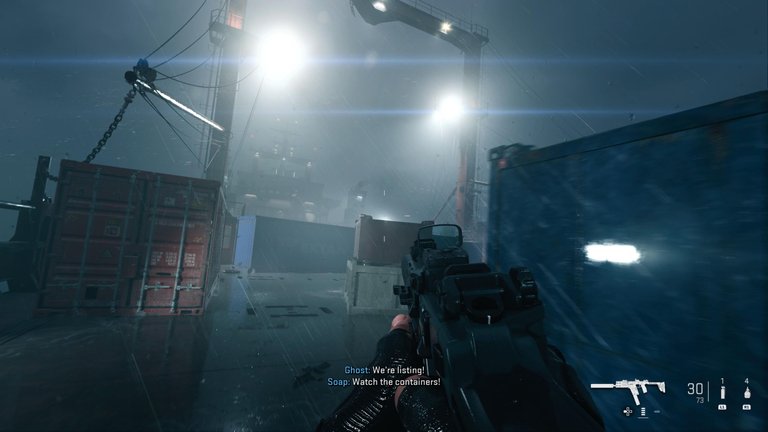 The graphics in this game are some of the best I have seen in FPS games. This level above was pretty crazy. The ship was tilting in the ocean from the storm and the containers were sliding all over the place so you needed to pay attention to them as well as the bad guys so you don't get smashed between the containers. Things got pretty crazy.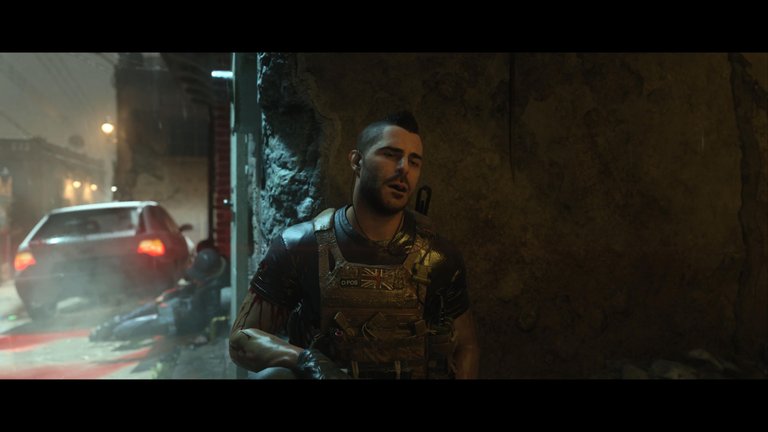 There was a part in the game where you have to try and survive without any weapons and you needed to sneak around gathering stuff to craft weapons and other trinkets to help you defeat the enemies. I was not a big fan of this because it was pretty stupid wandering around looking for tape or wax. I think one of the main reasons why I didn't like this part of the game was because whenever you picked something up, your character would radio to another one and tell him what you found and then he would tell you what you could make with it.
It just made your character seem like an idiot that didn't know how to survive on his own even though he is an elite soldier trained for these types of scenarios. It was just a little thing that annoyed me because I know the training that these guys go through and it just seemed like they were trying to use the other characters to teach the guy what he should already know.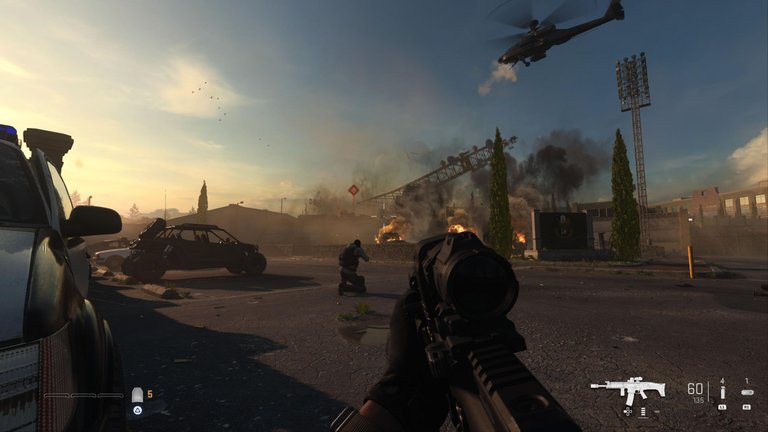 In one of the later levels, your team steals an Apache and you can direct it to fire on the enemy positions and I thought it was pretty cool to see how they implemented air support in the game.
One thing that I really like about the COD franchise is that they have learned how to make the guns feel realistic when they shoot. Now pair that with the haptic feedback of the PS5 controller and it makes it an even more immersive experience. The sound is great in the game took. I played it on my surround system and had it pretty loud and it was cool to feel the explosions going off all around you during the fights.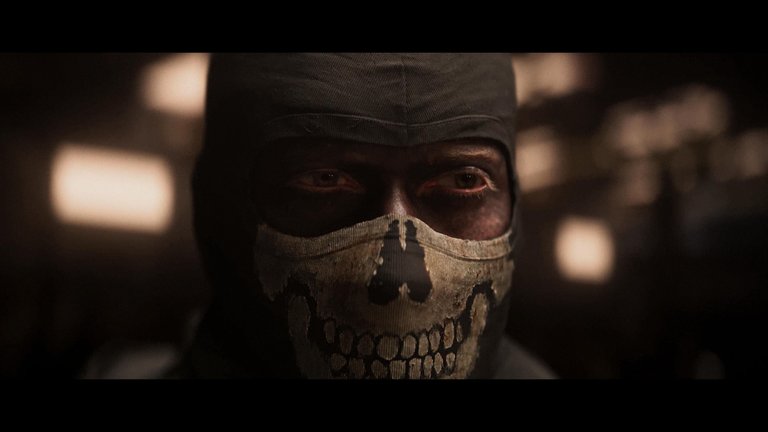 Overall, I really enjoyed the MW2 campaign. I have played the multiplayer for a few hours and I think I am like level 20 or so. The multiplayer has a bunch of different modes and I am looking forward to playing through them. I think this is one of the best COD games released in the past 10 years or so. Vanguard was horrible, so it was cool to see this one be so good.