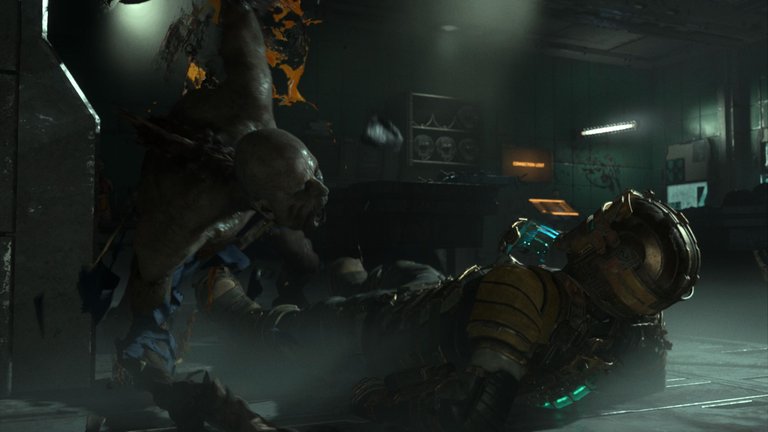 Next-gen Horror Done Right

I just finished the Dead Space remake on PS5 and it was such a wild ride. This game is setting the standard for all next-gen horror games.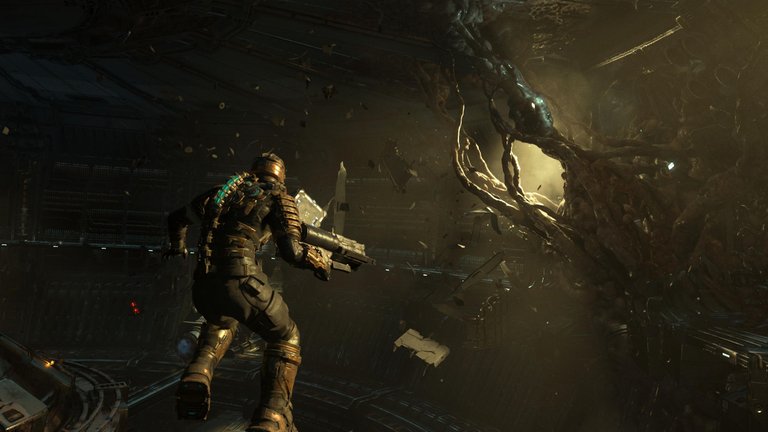 I completed the game in about 15 hours of gameplay according to my save files. It took me a few more hours than that due to dying so many times and having to redo a bunch of areas. One thing that this game taught me was that I need to save at just about every save point I came across.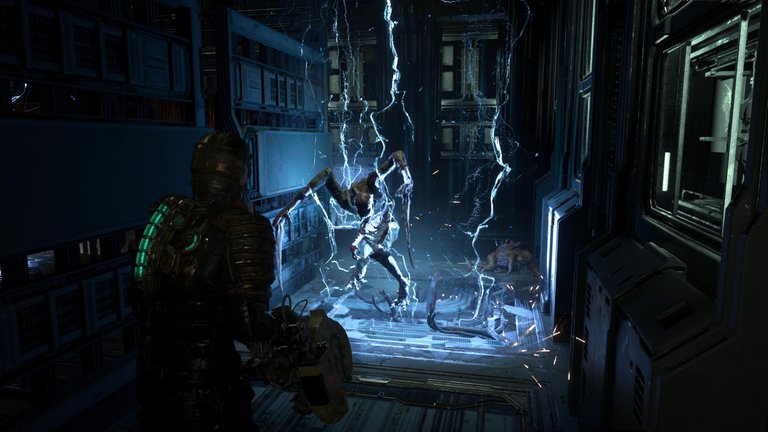 I never played the original game, so I can't personally compare the remake to it, but I have heard that the original was pretty plain when it came to the environment. The developers put a lot of work into creating a super realistic environment.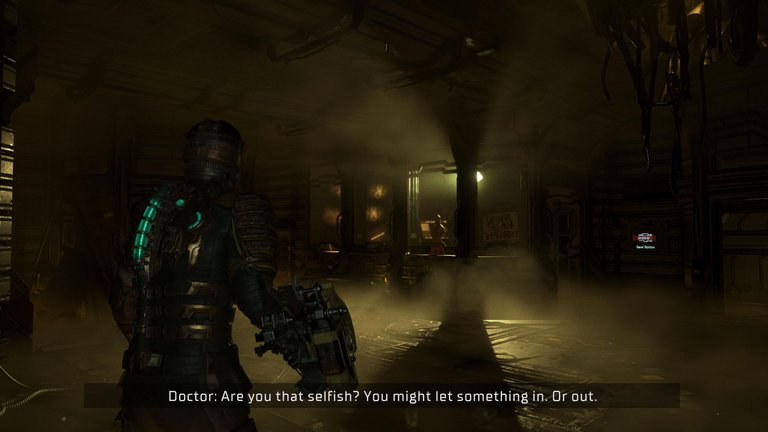 It really felt like you were walking around a futuristic space ship that has been infested with monsters. I had to break up my play time into hourly chunks because this game is extremely intense. The lighting and fog really add to the immersion and can really make you feel like you are there on the ship. If they ever released a VR version of this remake, it would be crazy.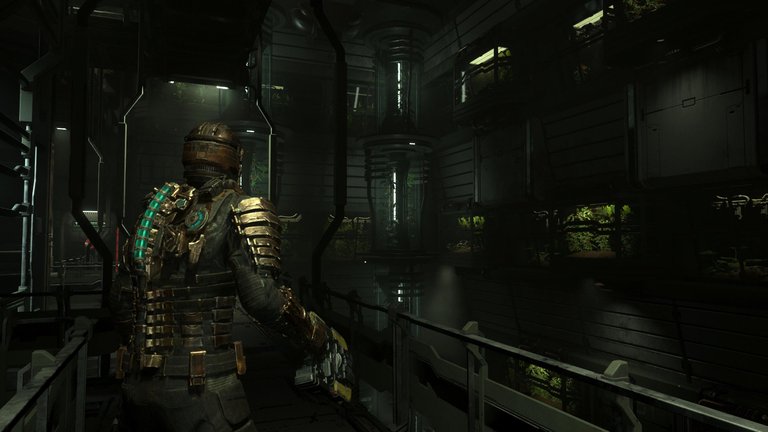 There are so many different areas of the ship and they look pretty different. There are signs of struggles all over the place, with bodies that have been ripped apart and pieces just laying all over, to blood splatter and scratch marks on the ground.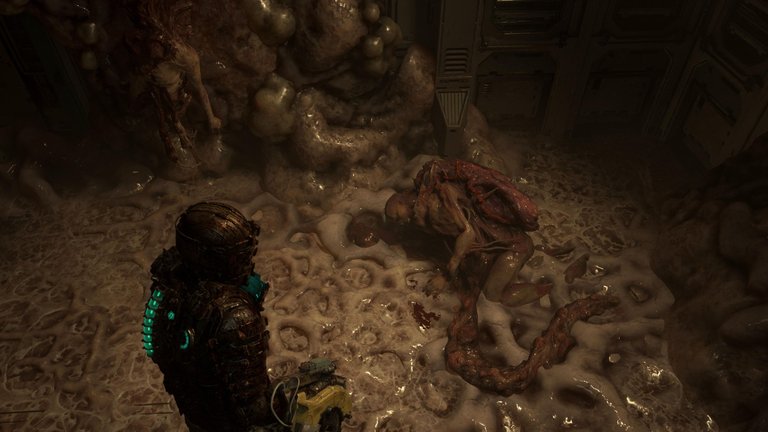 Parts of the ship have been infested and people have become parts of the environment. There is so much detail all over the ship and it is hard to not spend time just admiring all the detail and hard work that went into this game. Well, that is until a monster creeps up behind you and stabs you through the heart.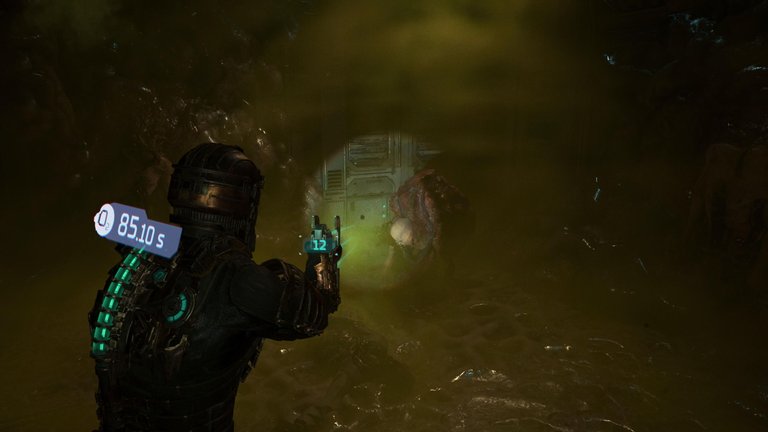 The lighting is what really brings this game to life and makes it so scary. It is super dark most of the game and I spent a lot of time walking around with my flashlight trying to peak around corners and into the dark.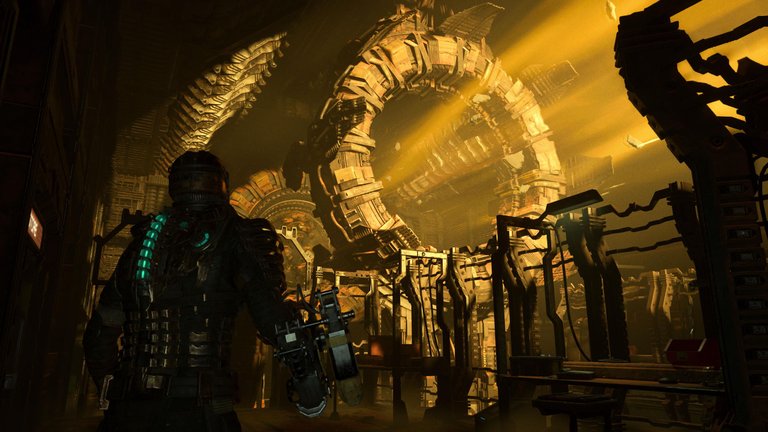 I think that this is one of the best looking games I have ever played. Apart from the amazing graphics, the sound design is also top notch. If you are brave enough to play this game in the dark with headphones on, you are in for a real treat. It is super scary.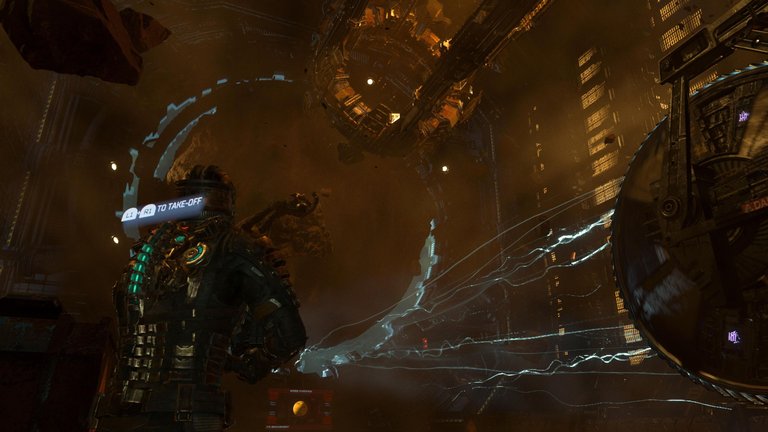 There is always banging, screaming or some creepy sound. The room right before the engine room is crazy how loud it is. I almost shit my pants the first time I went in there. It was so cool because you can see the engines spinning and there is light and shadows all over the place and the engines are just blasting your ears.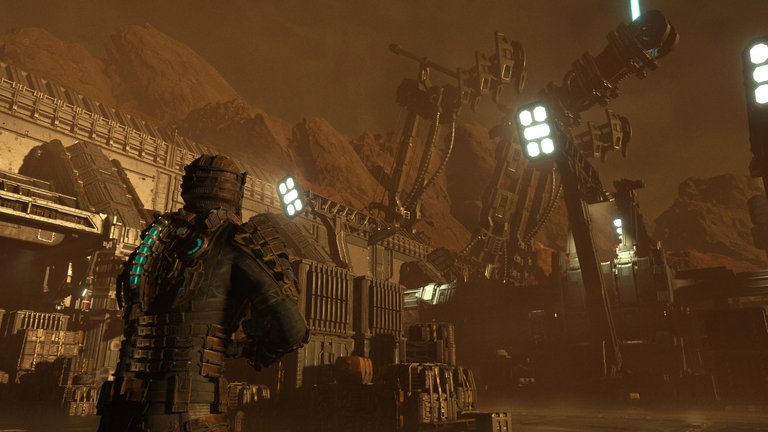 The story is actually really amazing and there is a lot of lore hidden all over the ship in forms of audio and text files. I spent a lot of time reading through the different text files and the backstory is so cool. In short, there is a cult that was formed after miners found an artifact on an alien planet and it begins to control their minds and people get infected by these aliens and turn into monsters. That is the dumbed down quick version, but it goes really indepth.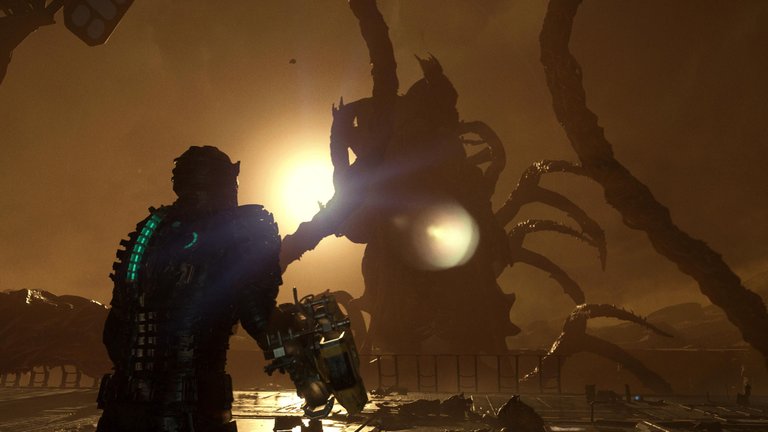 I had a blast playing through this game, but I am glad that I am done. Games like this are very exhausting to get through. It's basically an adrenaline dump for hours at a time. I am trying to decide if I am going to play through parts two and three or just wait and see if they are remaking them as well. I think I would rather wait for a remake of those games so that I can play it in as much detail as possible.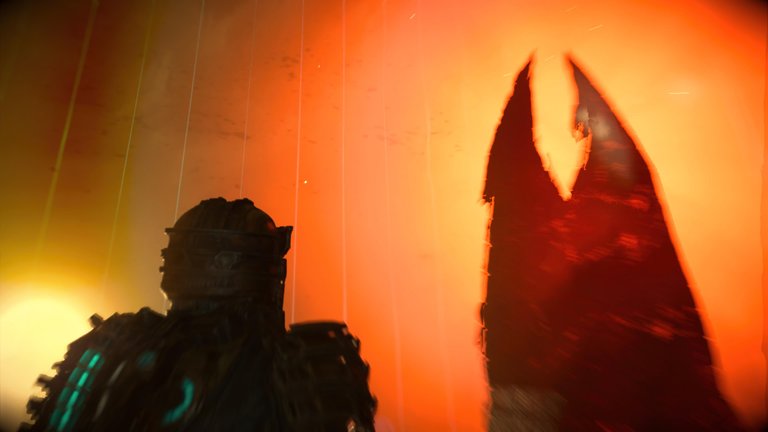 I can see why so many people loved this game when it came out, but I really think that this remake is a masterpiece and should be the standard for remakes. The game played flawlessly on my PS5. It truly was an amazing gaming experience. If you are a fan of the Dead Space series, I highly recommend giving this a try because it will tell the amazing story in such a different way. If you have never played any of the Dead Space games and you love the horror genre, you really need to experience this game. It is so good.