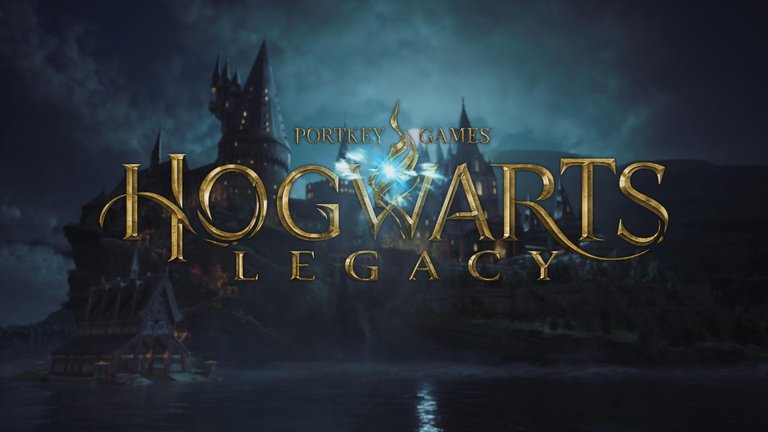 I'm a Wizard Harry

Hogwarts Legacy is a game that I have been looking forward to since I heard about it a couple years ago. It released the day before my wife and I went to Oregon for a few days, but I made sure to try it out before we left.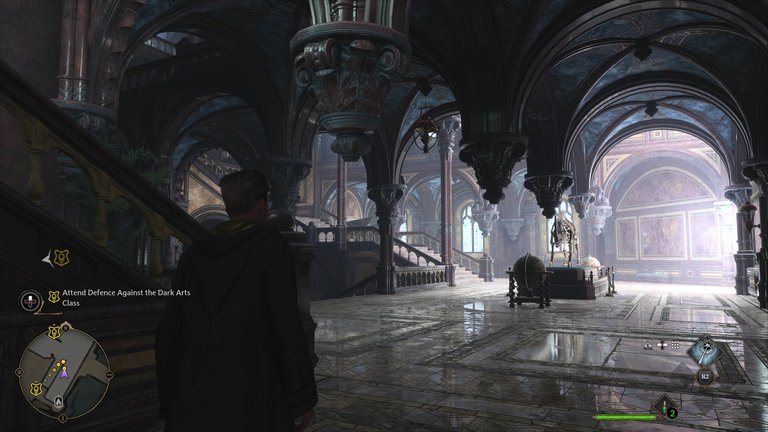 The first thing I noticed about the game is that the graphics are amazing. Every now and then when casting spells, there is a bit of frame dropping, but it runs really smoothly on my PS5. There are a few different graphics modes you can play it on, but there is a significant reduction in FPS in any mode other than performance mode.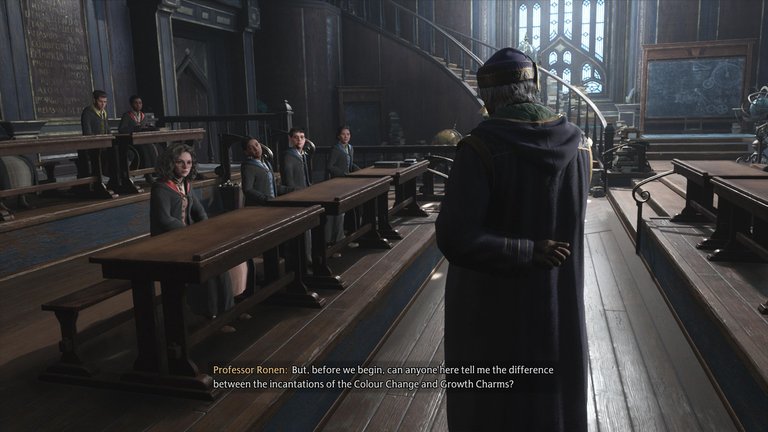 The game starts off pretty slowly and you spend a lot of time running around Hogwarts Castle and some of the surrounding areas. It is pretty cool to go to the different classes and act like you are a student, but that part of the game gets pretty old considering you are attending classes inbetween fighting goblins and other wizards.
Hogwarts is a huge castle and there is a lot to explore. There are plenty of hidden things all over the world if you are one of those players that likes to find everything. You will be very busy trying to find all the secrets in the game if you are into that stuff.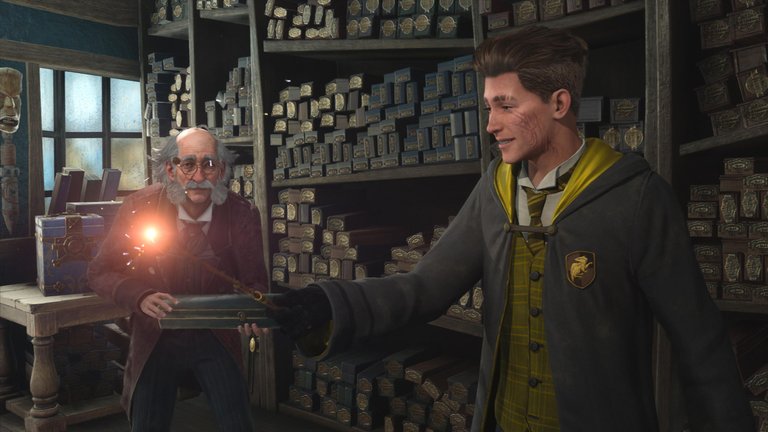 I am a pretty big Harry Potter fan and it was cool to go to Hogsmead and get all the different supplies needed to begin my adventure. You even get to pick out your wand, or shall I say, you get to let a wand pick you.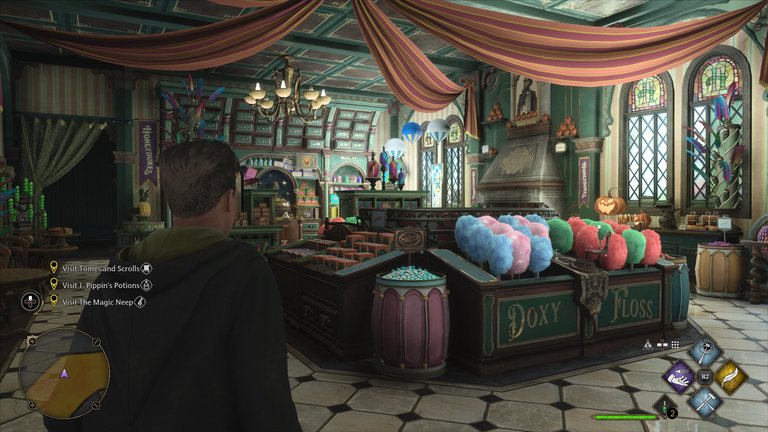 The detail in all of the shops are pretty cool. Some of them are pretty pointless, like this candy shop, but it does look really cool.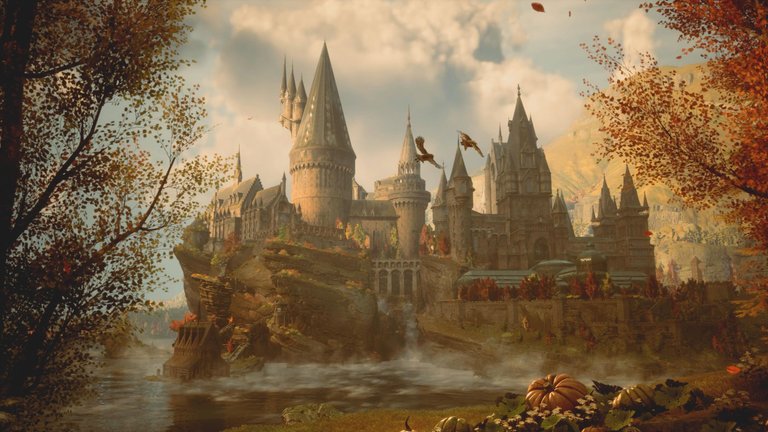 Another cool thing about the game is that there are several different seasons as you progress through the story. With the changing of the season, decorations are added throughout the different little villages. It helps to make it seem like you are in a living world, even though there doesn't seem to be much activity with the NPCs or anything.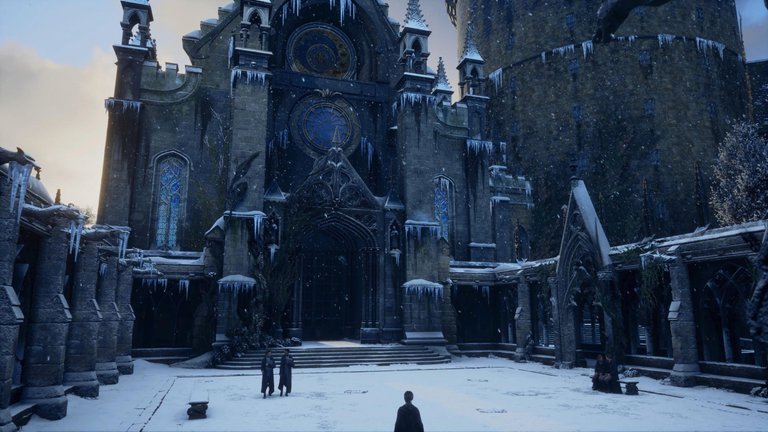 Right now, I am a little over 30 hours into the game. It did start off pretty slow and there were a lot of mundane quests, but it has gotten a lot better in the past 10 hours or so. Once you get past a lot of the classes and running around fetching stuff, it gets a lot better.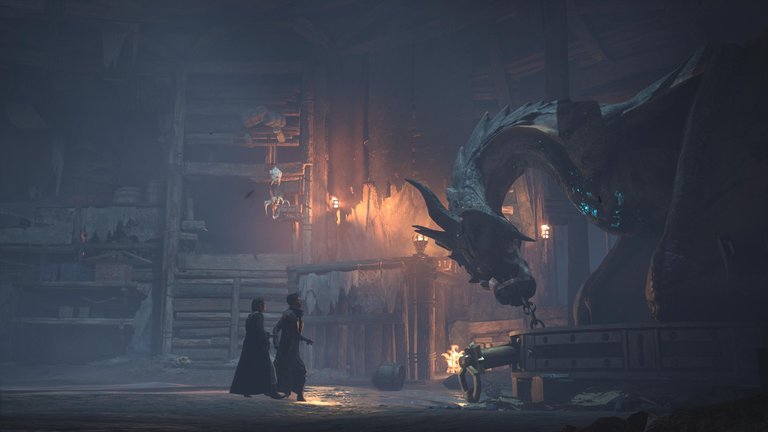 I am not sure how long the game is. I have been trying to do most of the side quests alongside the story quests, but there are some quests where you have to run around finding secrets that I have pretty much given up on. I am not a fan of doing these types of quests just to fill time.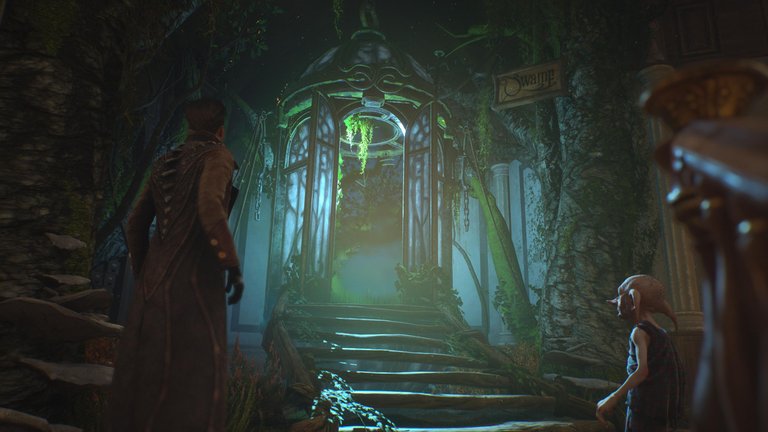 One thing I really like about the game is that you can choose to become a Dark Wizard and learn the different Unforgivable Curses. I have heard that you can choose to not learn these curses and that it does change the game if you do. I have decided that I am going to do all the quests needed to become a dark wizard. I was threatened with expulsion from Hogwarts if I continue to go down the path of a dark wizard, so it will be interesting to see what happens.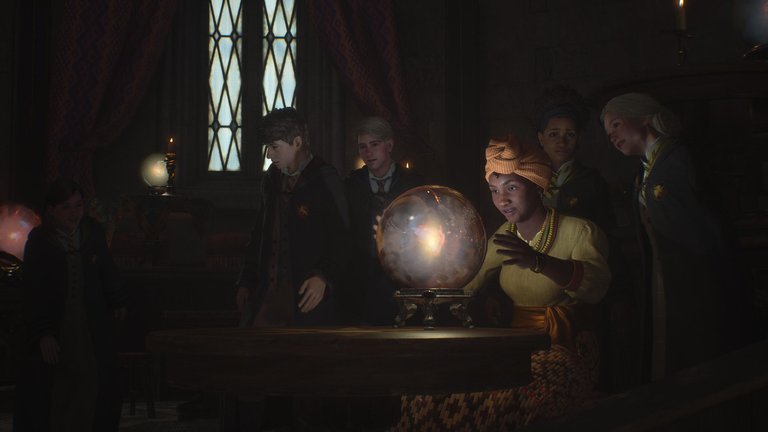 As a Harry Potter fan, I am enjoying this game. The first 15-20 hours weren't the most fun I have had in gaming, but the game has been growing on me and I am excited to see where the story goes from here. I think one of the issues I was having with the game in the early stages was that there was just SO MUCH that you can do and the world is so full of stuff and having your broom or flying mount, made it really easy to skip a lot of the stuff on the ground and just head for your quest objective. So I have been making a more conscious effort to explore more of the world instead of just going straight for the quest objectives.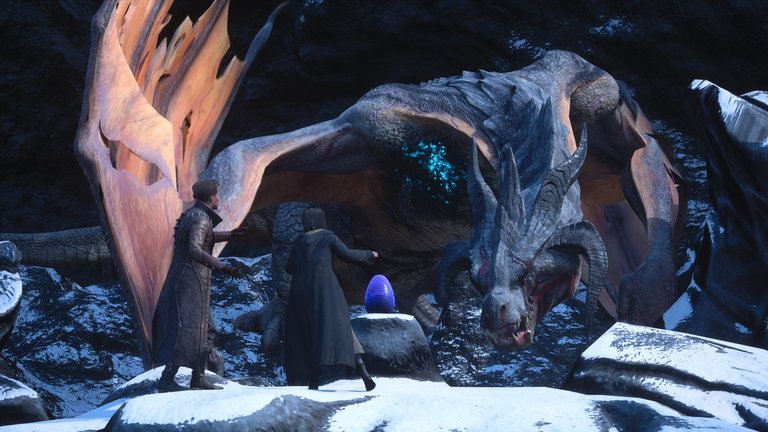 I'm not sure how much longer I have for the game, but it is a lot of fun now. I know there was a lot of negativity surrounding this game and JK Rowling, but I don't care about any of that. It is weird having a game like this with so many gay wizards and witches and even a trans person in the game, but none of it detracts from the story or gameplay for me, so I don't care. I do think it is funny that there are so many people that will not even give this game a chance because of it. Oh well, it is their loss because it is a very well made game.
I am excited to see where my path to becoming a dark wizard takes me. I wonder if I will end up getting kicked out of Hogwarts or not. Only time will tell.