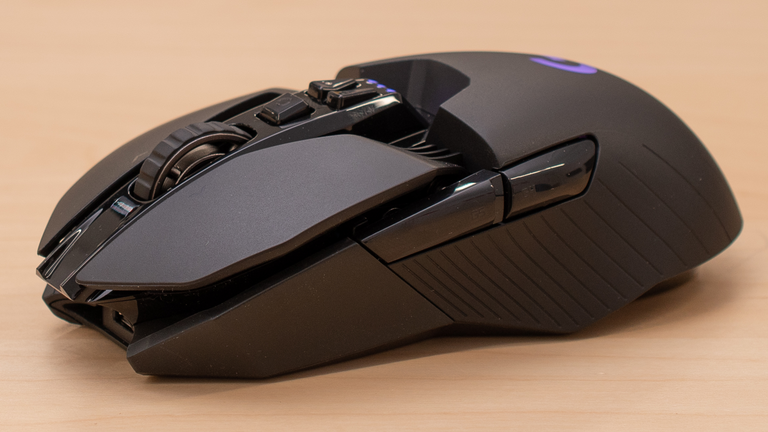 Image source: rtings
---
So for the past year, I have been using Logitech G903 Wireless Mouse. Before this, I was a proud owner of Logitech G502, a great mouse that I used for a year before I splurged and switched to wireless. Now, I must admit that I was really happy with both of my gaming mice. It was really, really cool.
Wireless peripherals have to be one of the most comfortable items to have for a gamer... for sure. But why did I title this post "Rant"?
Well here's the thing. After a year (almost two) of use, my mouse started double-clicking. Quite a lot in fact. It would double-click every two or three clicks, distracting me or completely preventing me from doing anything. There are more than one occasions where I accidentally did something that I was not supposed to do while clicking or causing me to die in games because I accidentally cancelled the casting of a spell by double-clicking on it.
Double click was not the only issue too! Do you want to drag-and-drop something? IMPOSSIBLE! You can't do that. The moment I tried to drag & drop something, it'd click that thing for 4 to 5 times, usually completely messing up the window size for things such as the explorer or the browser. On several occasions, I accidentally sent stuff on Discord, because I was trying to drag something from the explorer to the browser.
Not to mention that, even when I asked Logitech for an RMA, they said I have to contact the place I bought the mouse from, which told me to contact Logitech... ah... the endless loop of warranty.
The problem
The problem comes from the switches that Logitech use, no, actually, not the switches. It's the "way" they use the switches.
They use Omron China's switches, which are quite common in a lot of mouses and is being used by a lot of different manufacturers. After Logitech's MX and M series these switches now have the tendency of double-clicking or breaking completely due to one factor, Logitech not following the spec sheet (or the technical requirements) of the switch. This causes the switch to lose its durability over a very short period of time and in the end, cause issues.
There is a video by Alex Kenis, who describes this in detail. I can't believe I actually sat down and watched a video that was more than an hour-long describing the issue.
Thanks to his video, I learned that this whole blame is on Logitech for trying to cut corners and prevent having to spend money R&D costs. I guess I'll never buy a Logitech mice again.
New mouse!
So... after that one broke, I purchased a new one. This time around, I opted for a Corsair Dark Core RGB Pro.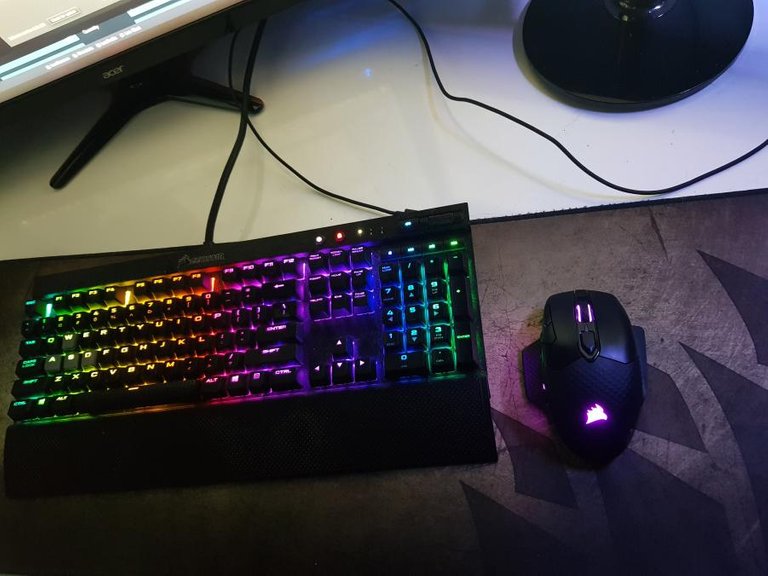 I have to admit that it looks beautiful! I already have a Corsair Keyboard (K70 RGB) and a Corsair Headset (Virtuoso RGB SE) and it is spectacular! Not to mention that after a while the RGB automatically syncs so it looks even more beautiful.
The only thing I am missing from Logitech is the ability to free-scroll. That was nice.
In conclusion, please don't spend money on Logitech's "HIGH-END HIGH-TECH BESTEST GAMING MOUSE". It's usually the other way around. A low-end 10 USD mouse is probably better than Logitech's $130 gaming mouse.