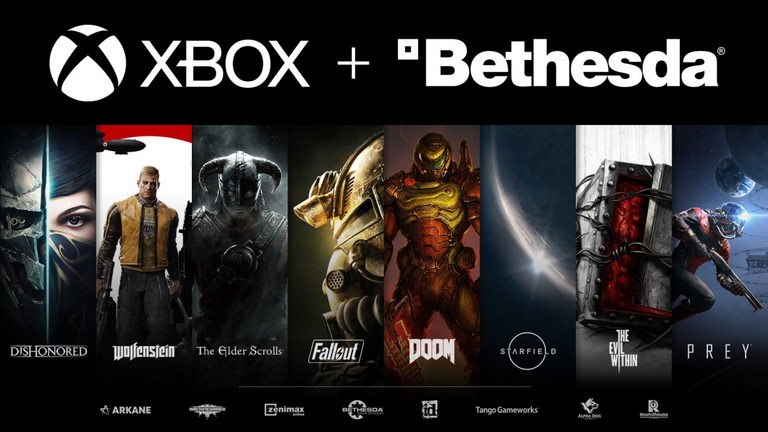 Xbox Twitter
---
After the price and release date announcements for the both the new Xbox Series X and the PlayStation 5, the recent announcement of Nvidia purchasing ARM, another unexpected news has hit the customers.
ZeniMax Media with their subsidiaries such as Bethesda, id Software, Arkane and others was purchased by Microsoft for $7.5 billion, in cash. Yes, you didn't read that wrong, in cash. After spending $2.5 billion on Mojang a couple years back to completely bring Minecraft to their own platform amidst the hype, Microsoft finally found another place where they can spend their saved up $$$.
What does this mean?
Dishonored, Wolfenstein, The Elder Scrolls, Fallout, Doom, The Evil Within, Prey, Rage and various other IPs (Intellectual Property) are now under full Microsoft control. According to some rumours floating around the internet, especially after the announcement, Sony had been in talks with Bethesda to have their upcoming game Starfield to become a PlayStation 5 exclusive, though with Microsoft snooping in and literally buying the whole company I don't see that happening.
Though it makes me wonder, what would happen if the next Dishonored, Wolfenstein or Fallout does actually end up being a Windows 10/Xbox exclusive?
Good news, bad news?
99% sure, good news. Microsoft has been pushing and investing a lot in the gaming scene recently. Even most Xbox exclusives back then are starting to be released on Windows 10 and Steam with very acceptable pricing. (i.e. Halo: Master Chief Collection, Forza Horizon, Gears of War etc.) I am sure if you have ever read or stumbled upon Fallout 76, you know how terrible it was. With Microsoft's creative direction leading Bethesda, (hopefully) we won't see any future scenarios where this happens.
Closing thoughts.
7.5 billion. 7,500,000,000.00 USD. That's a lot. Also, thanks for stealing away some potential exclusives off of Sony's hand, Microsoft. PC Gaming Master Race! #PCMR.