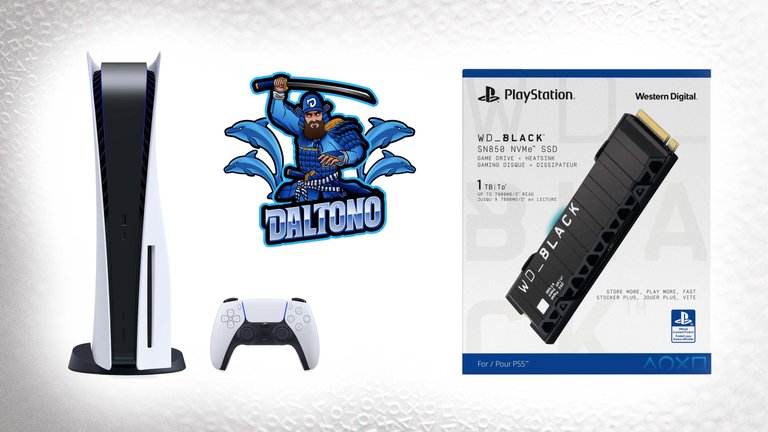 A major upgrade for my birthday 🎮🎂
I've been contemplating whether it was worth shelling out the money for some extra storage space in my PS5. The stock SSD is only 825GB and after software updates and other files categorized as "Other" is stuffed in there, I'm only left with a measly 667GB. If you know anything about modern game file sizes, that's barely enough to keep 5 games downloaded at once. Call of Duty for instance is nearly 200 GB.
Luckily, PlayStation has made upgrading the PS5's storage a breeze. You can easily add a compatible SSD and still use the stock SSD, which means storage should never be a problem again.
I had my eyes on the WD_BLACK SN859 NVMe SSD.
The only reason I held off for so long was the price. I had hopes that eventually the prices would go down and at last, they have. It just so happens that my birthday was yesterday too, so I was lucky enough to get this as a wonderful gift from my parents. Even though I just turned 30, they still love to treat me like I just turned 13, which I will never fully deny them the joy of doing, although I do resist somewhat.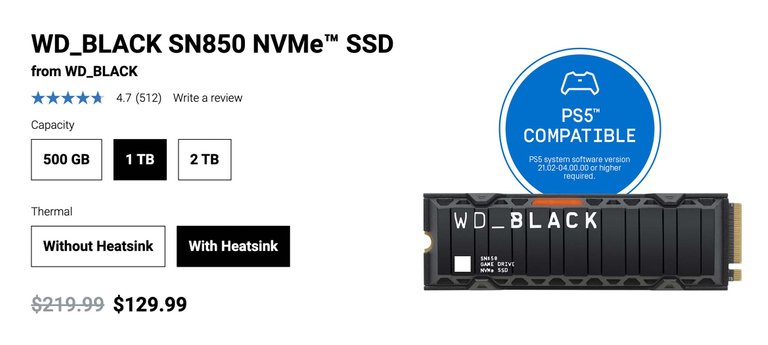 After visiting with them for a few hours, I walked out of their house with a brand-new SSD in hand. My next task was to install this bad boy. This would be the first time I've ever worked on the internals of any of my expensive tech devices. I've never owned a PC, so I'm pretty unfamiliar with the process. I was however excited to learn and knew this would be pretty simple.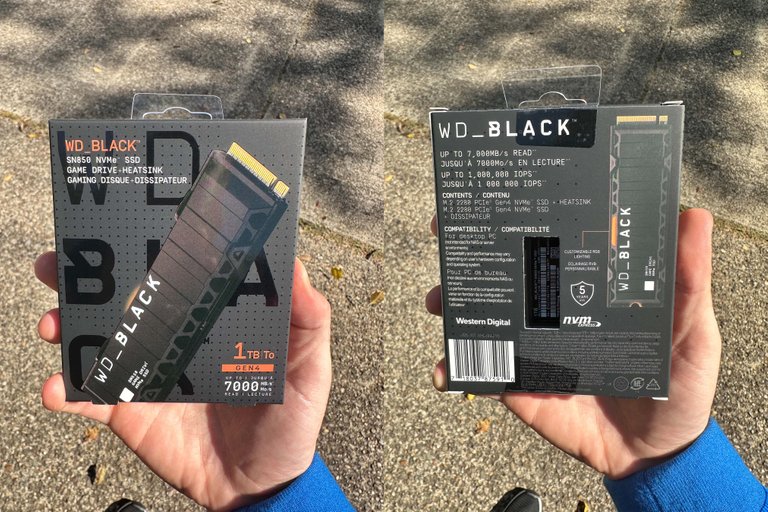 This easy-to-follow video from PlayStation walks you through the very simple steps of opening your PS5 and safely installing the new SSD.
It was as simple as popping the bulky white cover off the bottom of the console. Then there was a metal plate closing off the SSD expansion area, I took one screw out of that and it was off.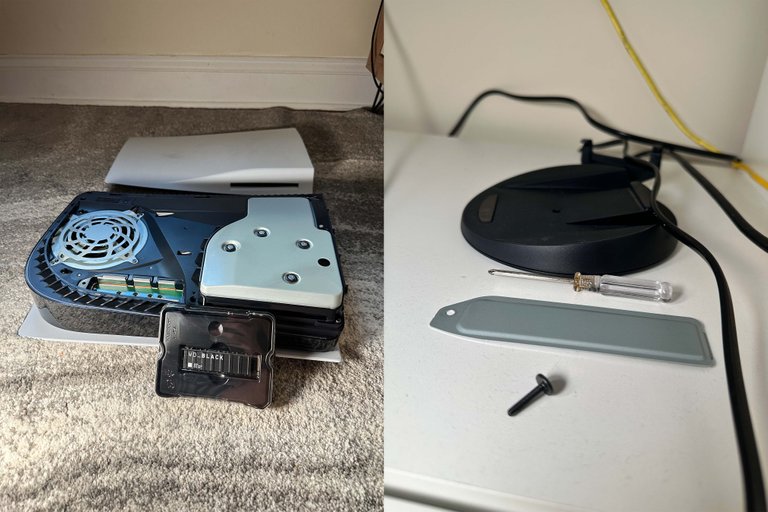 The last step is to remove the final screw and washer then install the SSD and lock it in with that same screw and washer duo. This screw gave me major problems uninstalling. It was in there so tight that I just couldn't get it. I looked it up online and apparently, it is a very common problem. Luckily I had some pliers and they allowed me to grab the washer and finally get the screw loose. It took way longer than it should have, but I was so relieved to finally get this new SSD in there correctly.

One of the main selling points of the PS5 is the quicker load times thanks to the SSD that it comes with. It typically gets read speeds of about 5500 MB/s, not too bad. This new WD_BLACK SSD is even quicker, allowing for speeds up to 6500 MB/s. This means that not only will I have more storage, but also better performance.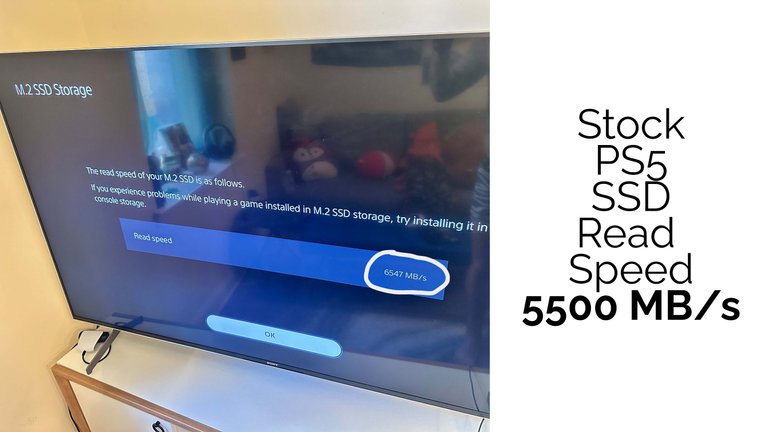 As you can see, the regular SSD is already almost full, with less than 100GB left. I like to have extra space so I can record gameplay in 4K without having to worry about running out of space for the files. Plus, I have gotten so tired of having to delete and download games every week when I decide to play something new. More times than once this has forced me to pretty much give up on a game since I couldn't play it without waiting for it to download and install again.
Not only does the new SSD have a whopping 1 TB, but I also get 99.9% of that and don't have to worry about system files taking up hundreds of GBs. All I had to do after installing it was briefly format it and it was ready to go. I can now choose to install any or all games on it. I've decided to keep my PS5 games on the WD_BLACK and my PS4 games, apps, and video files on the stock SSD. This leaves me plenty of space on both SSDs.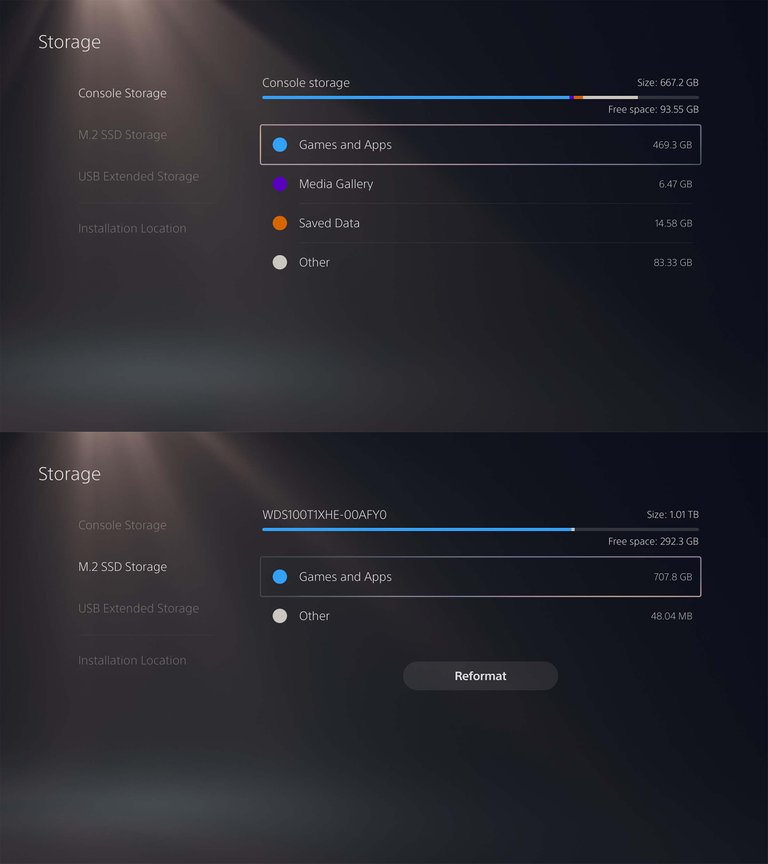 I now have 20+ games installed and still have plenty of space left for more such as MWII later this month, God of War Ragnarök next month, and NFS Unbound in December. I will never have to worry about my Share Factory Studio files not having enough space to save again.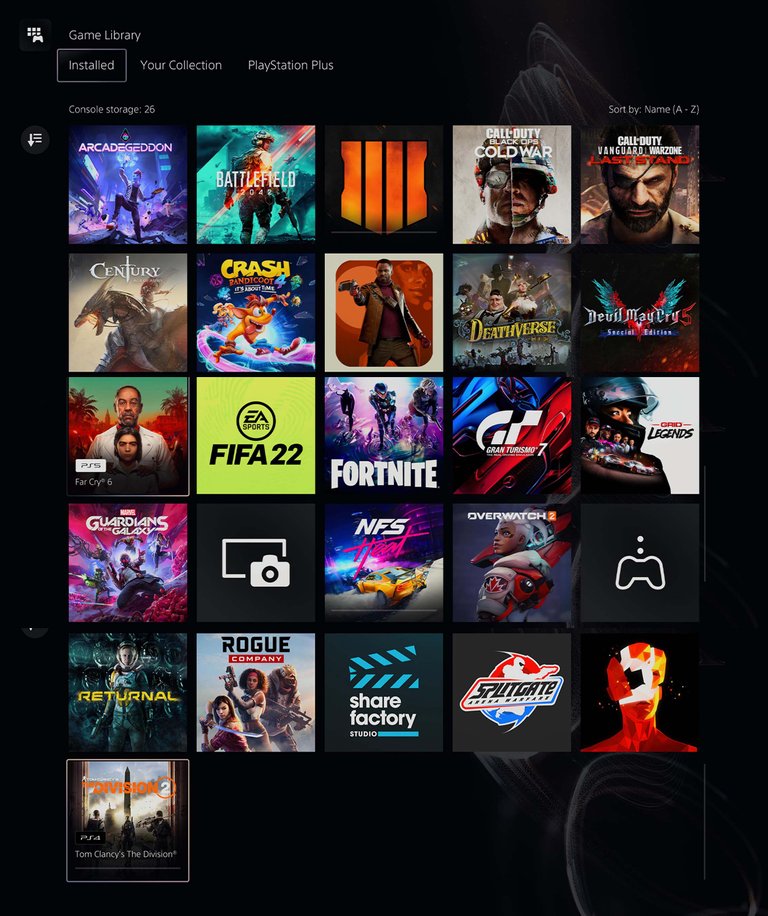 As you can see from the file sizes of some of these games, there is just no way I could ever do anything like this with a base PS5. Expanding storage is almost essential and I highly recommend it to anybody that plays a lot of games on their PS5.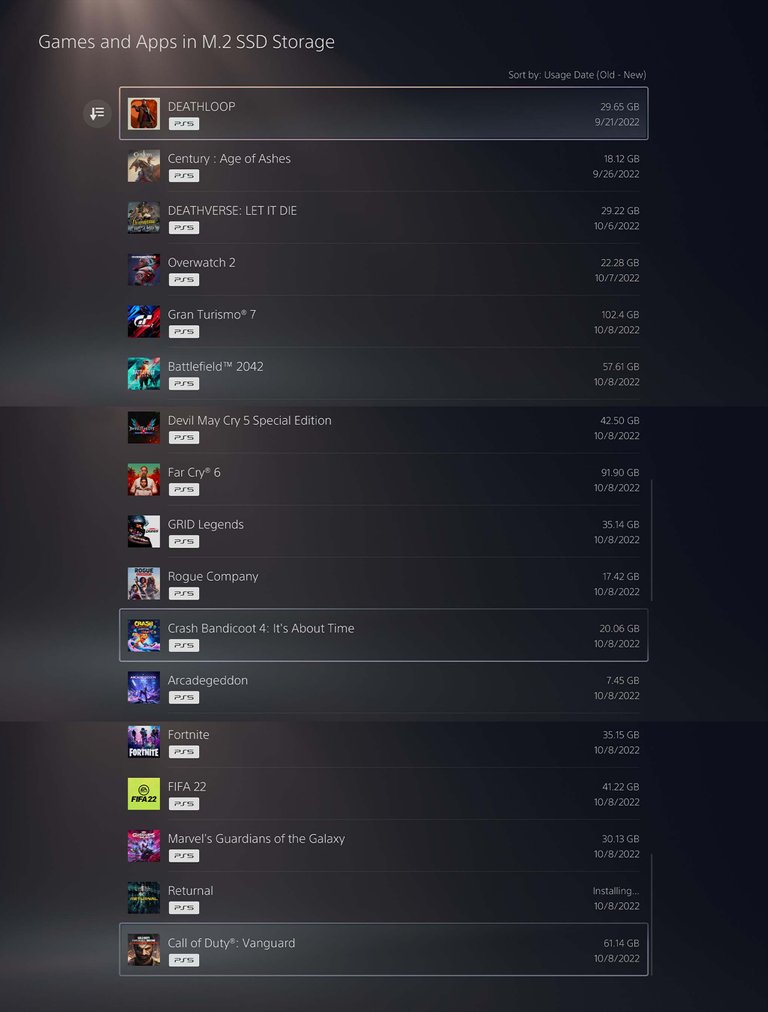 I've yet to be able to test if I am able to notice the faster load speeds, but either way, it's going to be extremely quick. You may wonder why I didn't just an external drive and that is because only PS4 games can be stored on those. I play mostly PS5 games now and my only option was to add the SSD internally. This is also just way more appealing since I don't have a big drive hanging off to the side and I also don't have to worry about taking up one of my precious USB ports. I'm currently saving my last one for the upcoming PSVR2.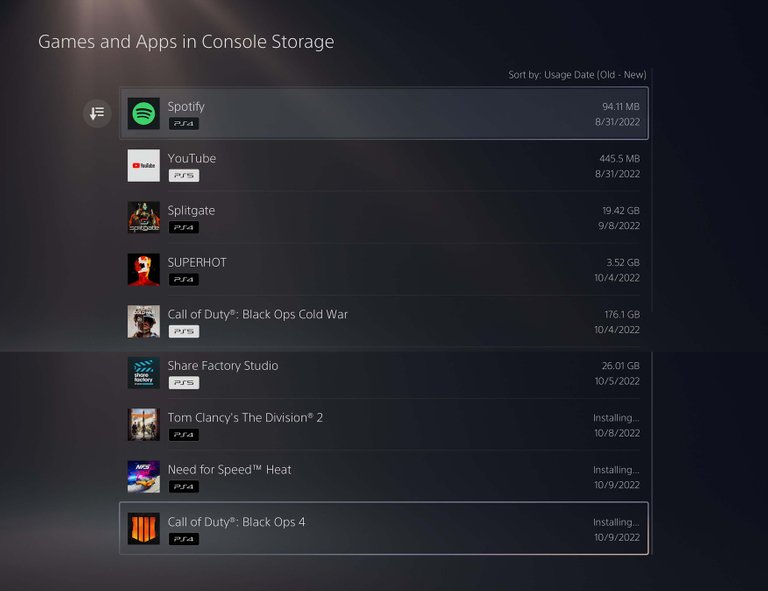 I'm not sure that my mom understands the extent of just how much this will benefit my gaming experience. I cannot be more thankful for the fact that she and my dad spent their hard-earned money on this thing for me. It's always difficult for me to accept gifts, but this one means a lot to both me and my parents.
---
If you have any questions about upgrading your PS5 storage, feel free to ask me. You can also check out this video from Kevin Kenson on YouTube where he goes into even more detail about how to install a new SSD inside a PS5.
---
---
---

My NFTs: https://inji.com/@daltono/nfts