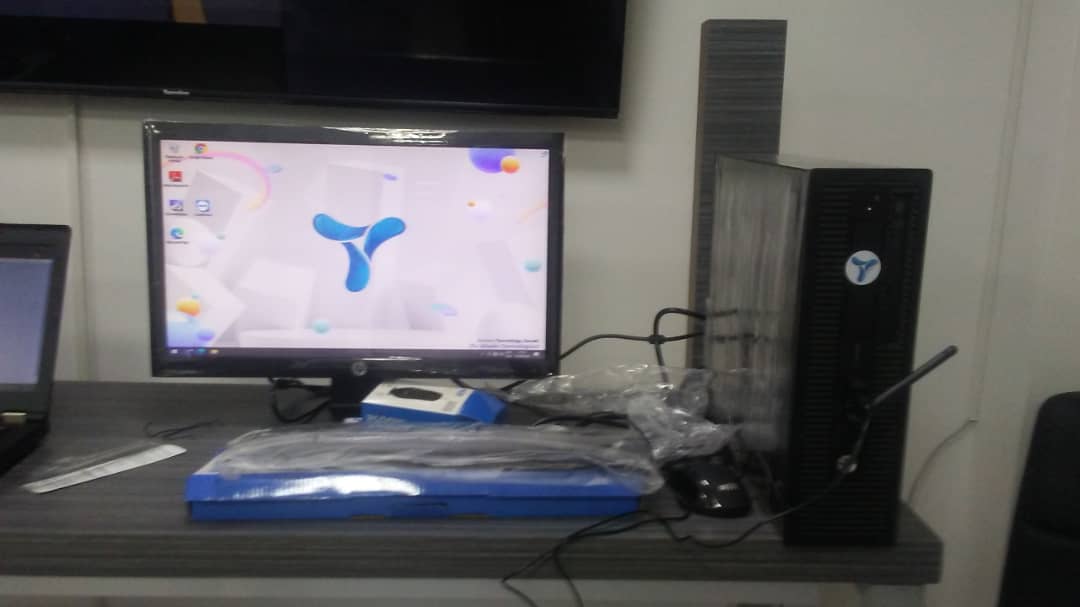 Hello Gamers, everything ok? Today I want to share with you one of my most important achievements and it's about the new equipment I got thanks to Hive.
¡Hola, Gamers! ¿Todo bien? Hoy quiero compartirle uno de mis logros más importantes y se trata del equipo nuevo que conseguí gracias a Hive.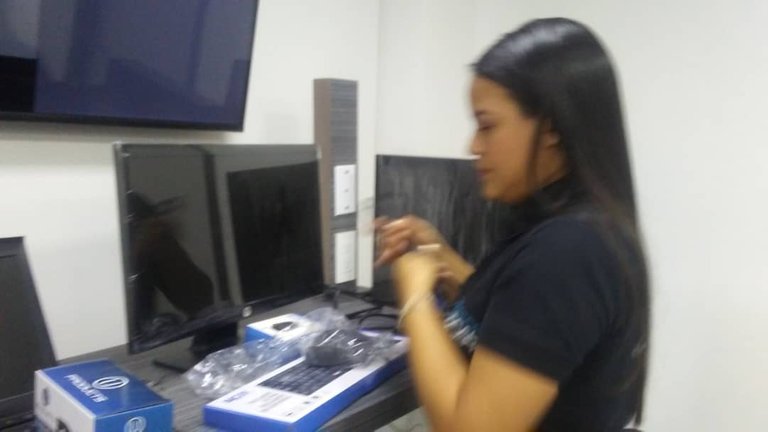 My sister and I decided to make power down to get our new pc, of course it is also hers and she helped me to buy it, however I was the one who required better features in the new pc due to my usual work (video games) so we chose a 4th generation I7, with 500 Gb solid disk, 8 Gb DDR3 ram memory, plus the computer came with a free wifi antenna.
Mi hermana y yo decidimos hacer power down para poder conseguir nuestra nueva pc, claro que también es de ella y que ella me ayudó a comprarla, sin embargo yo era la que requería mejores características en la nueva pc debido a mi trabajo usual (videojuegos) así que elegimos una I7 de 4ta generación, con disco sólido de 500 Gb, una memoria ram de 8 Gb DDR3, además el equipo venía con una antena de wifi de obsequio.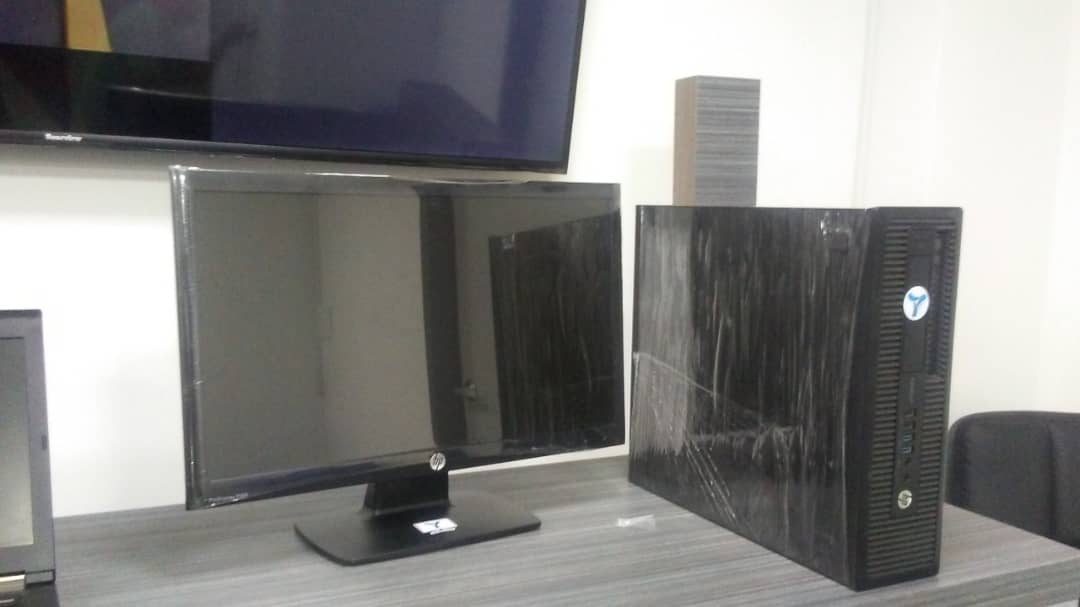 I plan to upgrade it by buying some accessories to improve its performance, but it will be later as another 8GB memory or more and a graphics card. However it is already a big difference compared to the previous pc I had (which our parents inherited since they only like to watch youtube and social networks).
Pienso repotenciarla comprándole algunos accesorios que mejoren su rendimiento, aunque será más adelante, como otra memoria de 8GB o más, y una tarjeta gráfica. Sin embargo ya es una gran diferencia en comparación a la anterior pc que tenía (que heredaron nuestros padres ya que solo les gusta ver youtube y redes sociales).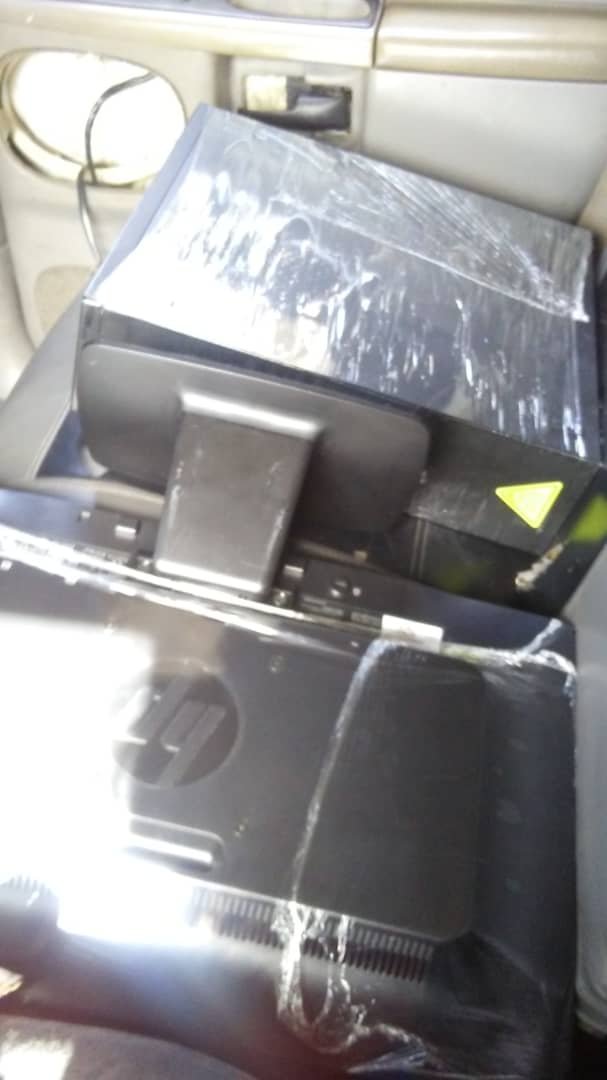 As I was still in Colombia, my sister and my parents took care of the purchase, so when I returned home the computer was already there. My sister also took care of the Power Down and when we had all the equivalent value of the PC in the wallet I was very happy. Thanks to Hive and our hard work on the platform we were able to get the computer that I am precisely now using to make this post, so I am very grateful for it, and in this way I testify that if you work hard on the platform, strive to make good content and comply with the rules, in the long run you will get the result of your work and every day you will feel more and more motivated. I also thank those who believed in my content and supported it, the valuable advice I received from many of you that helped me grow and improve every day.
Como yo aún estaba en Colombia, mi hermana y mis padres se encargaron de la compra, así que cuando llegué a casa ya estaba la computadora. También mi hermana se encargó de hacer el Power Down y cuando ya tuvimos todo el equivalente al valor de la PC en la wallet me dio una gran alegría. Gracias a Hive y a nuestro trabajo duro en la plataforma pudimos obtener la maquina que precisamente ahora estoy usando para hacer este post, así que estoy muy agradecida por ello, y de esta forma doy testimonio de que si trabajas duro en la plataforma, te esfuerzas en hacer un buen contenido y cumple las reglas, a la larga obtendrás el resultado de tu trabajo y cada día te sentirás más y más motivado. También agradezco a los que creyeron en mi contenido y lo apoyaron, a los valiosos consejos que recibí de muchos de ustedes y que me ayudaron a crecer y a mejorar cada día.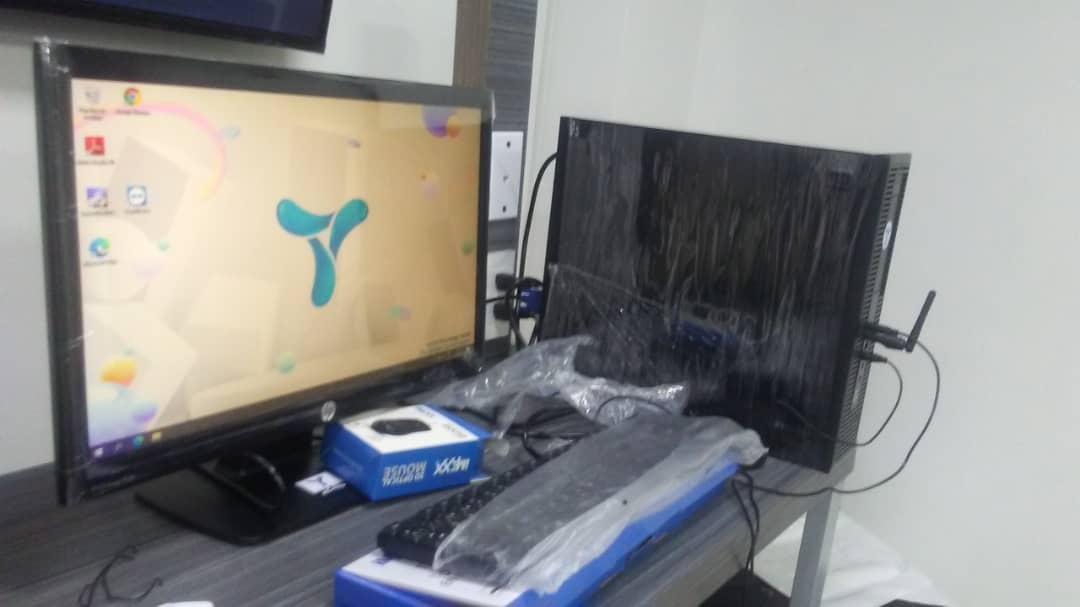 One of the things I needed a new computer was to expand my range of video games and bring you better quality gameplays (although I am very grateful for your support even with low resources in terms of my gameplays) and what used to take minutes for anyone else to make content, took me hours because my old computer was extremely slow. I am very happy to be able to do my work more efficiently and give back to the community by improving the quality of my publications.
Una de las cosas por las que necesitaba una nueva computadora era para expandir mi abanico de videojuegos y traerles gamaplays de mejor calidad (aunque estoy demasiado agradecida de que me brindaran su apoyo aún con bajos recursos en cuanto a mis gameplays) y lo que a alguien le tomaba minutos hacer para realizar contenido, a mi me tomaba horas porque mi antigua computadora era extremadamente lenta. Estoy muy feliz de poder realizar mis trabajos de manera más eficiente y así mismo retribuirlo a la comunidad mejorando la calidad de mis publicaciones.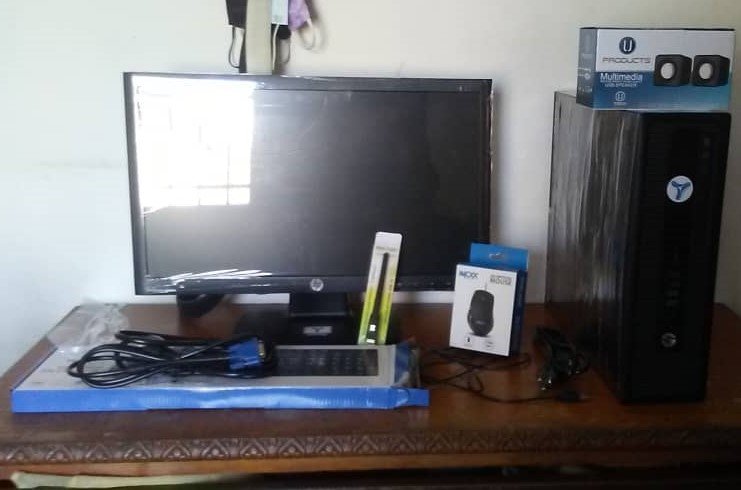 And well, people, this has been all for today's post, I hope you liked it. Thank you very much as always for supporting my work, I welcome new readers, I love you all very much, I send you a hug and I'll meet you in another post.
Y bueno, gente, esto ha sido todo por el post de hoy, espero que les haya gustado. Muchas gracias como siempre por apoyar mi trabajo, le doy la bienvenida a los nuevos lectores, les quiero mucho a todos, les envío un abrazo y ya nos encontraremos en otro post.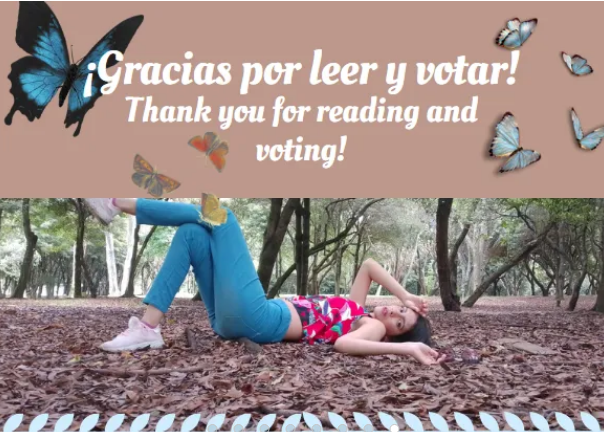 The farewell image I made in Canva
La imagen de despedida la realice en Canva