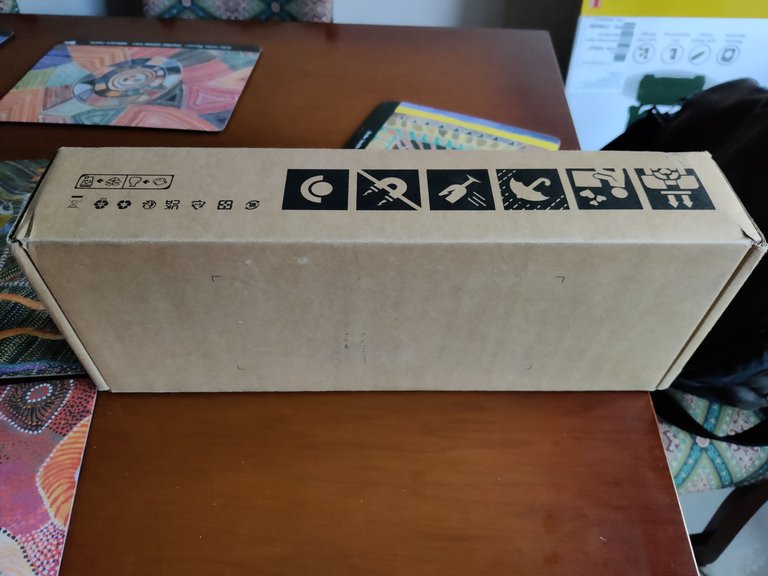 Oh boy... I have been waiting for this little package for quite some time. It was the reason that I held off switching my Steam home location to Australia for so long... The Steam Deck would be launching in Europe... but Australia's launch date was nowhere on the horizon... even as we speak, Australia doesn't even have pre-order proof of interest deposits!
The day that the Steam Deck was announced, I immediately aped in and put the little deposit down for a pre-order. I was sort of hoping that it would be shipped and sent before we left the Netherlands, but supply chain problems and all of that meant that it wasn't shipping before 2022.
Thankfully, the people that we sold our house to were really nice and we are all completely nerdy in our own way... and when I mentioned that I had a Steam Deck that I was still hoping to get my hands on, they were more than happy to bounce out the package if and when it arrived.
Sadly, by the time that we had left, the purchases weren't even being processed. Then, about a few weeks ago, I got the message from Steam (roughly 5 months after we left Netherlands), that the time was right for them to process the purchase, and for me to lay down the rest of the payment! I had a moment of hesitation... what if it got damaged in the transit and bounce out? What if there were limitations on the geolocation? What if it wasn't everything that I was hoping it would be?
... so many unknowns. But only fleeting... I was in love with the concept of a portable and relatively inexpensive (compared to the power that it packs) hand-held PC gaming device that had access to my ENTIRE Steam library of games! Plus... I had already lost access to my Switch to my daughters.
So, the package arrived at our old place in Netherlands, and the owners shipped it out to me immediately on the same day! I think they could sense that I was pretty excited about it!
... and since then, I have been nervously watching the tracking page... as it disappeared from Netherlands, and reappeared in the Australian system... and then did a failed delivery. So, the next moment that I had free, I quickly raced down to the post office and claimed my new treasure!
Opening it up... well, there are crazy lots of suggestions about where to use the Steam Deck! I love the multi-language idea as well!
The instructions for the set up are stupidly simple, and there is actually really nothing to do but to charge, turn-on and login to your Steam account. I was sort of hoping for a Portal-style intro video... but alas, not this time! Missed opportunity if you ask me!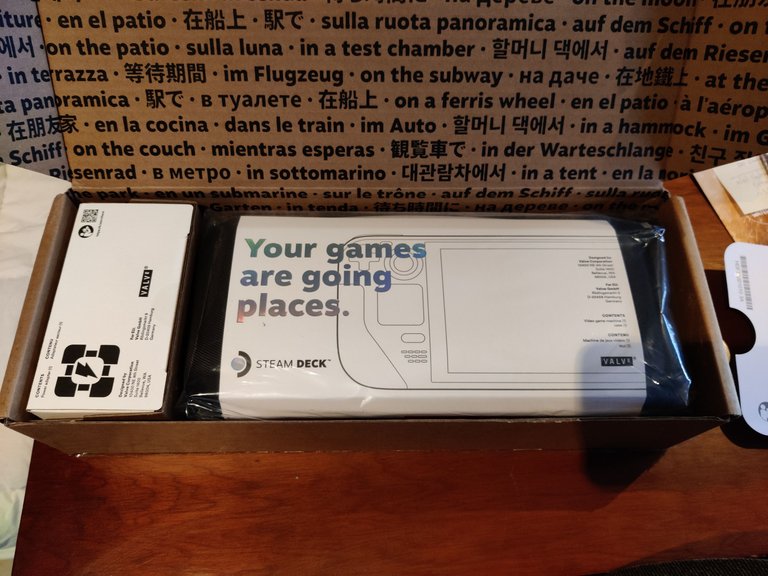 What is really nice, the price of the Steam Deck is quite low for what you get... but they also ship with a premium moulded carry case as well. Thank goodness for that, as it would be difficult to find one here in Australia where it isn't supposed to exist yet!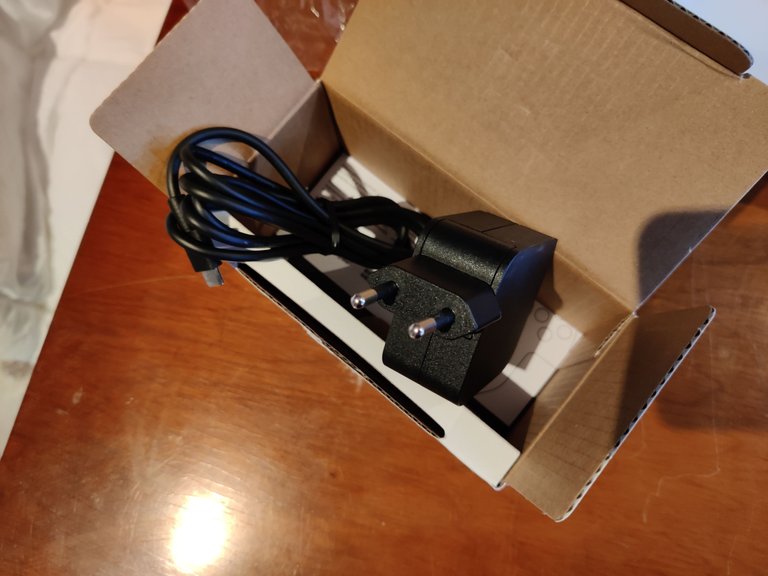 USB-C charging... this was one of the big selling points... no one likes a proprietary port... especially when I have a EU plug. That reminds me, I need (want) to get a high power USB delivery of those new types... the small ones, the actual type isn't in my head at the moment (Gallium?). This would be a great excuse to pack one of those chargers!
Meanwhile, I think that our house will still have a couple of EU power boards for the random things that might still need charging on proprietary chargers that are EU ended.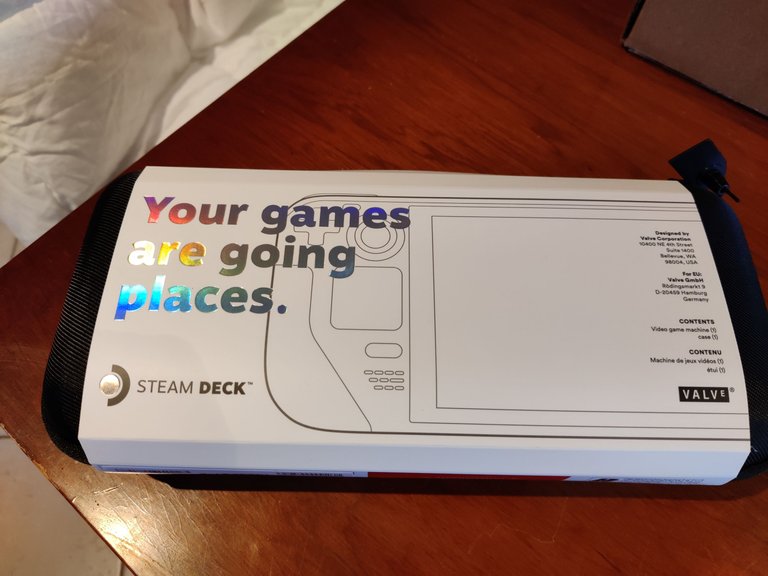 Oh, the moment of truth... I hope it is intact and working!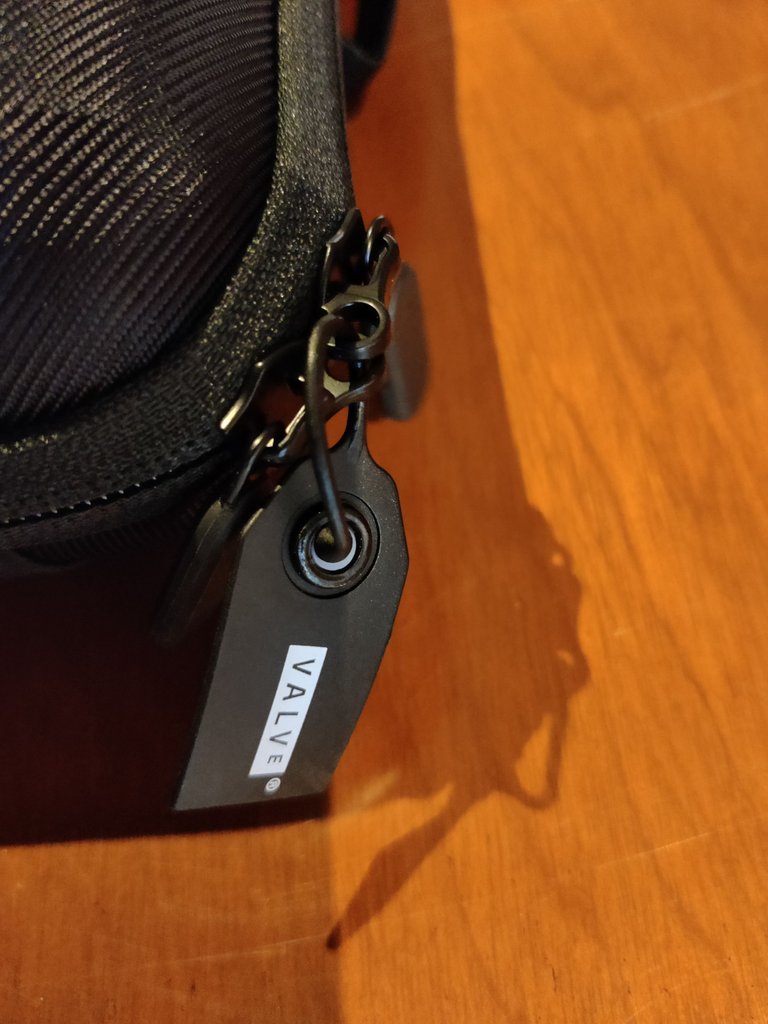 ... bah, the zips are tied up! LOL, at least I know that no-one has been playing around with MY Deck!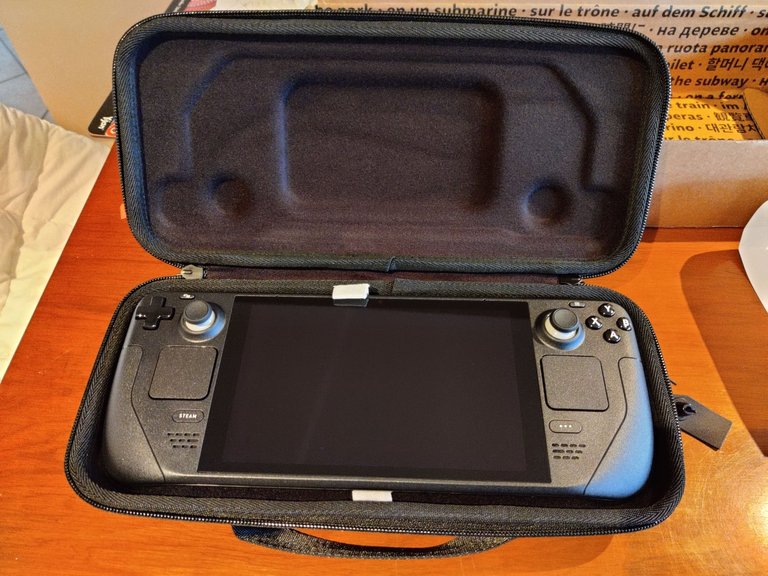 Wow... nice tight fit... and it is quite hard to describe how big this is in comparison to even the larger Switch. It is large, but then you have to remember that you have a proper PC in your hand, capable of playing REAL games!
However, when you actually pick it up... it is surprisingly light and well balanced! Some decent thought has gone into this. It has also those great tactile touchpads from the Steam Controller... this gives me some hope that I won't be completely terrible using this (I'm normally pretty bad with controllers, I'm a keyboard and mouse person!).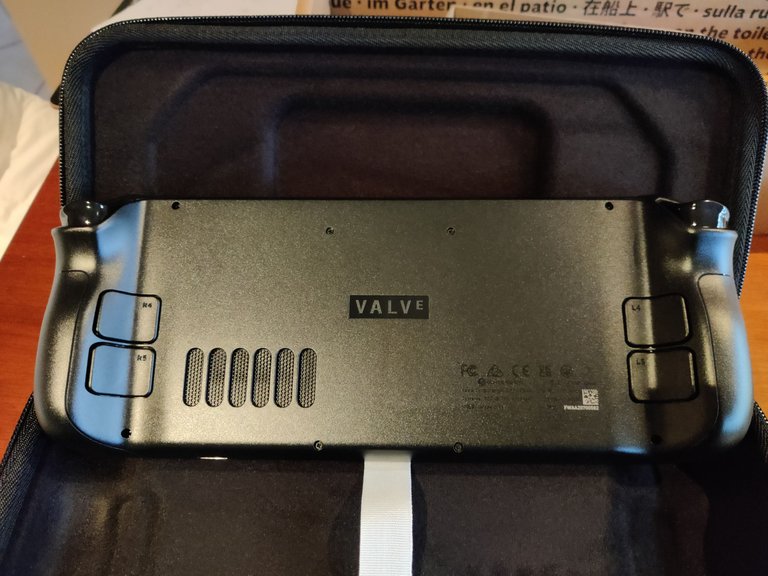 More buttons... and a air intake for the fans. Apparently the fans do spin up a bit, but there is an iFixit fan mod to rectify that. That is another good thing about the Deck, it has a repairable design philosophy in mind, and it seems to be easy to repair and replace in comparison to most other electronics on the market. The idea that reparability and design can't work together is a load of crap.
On the bottom edge, there is space for a SD card... much needed if I'm going start piling on the games! Or I can get into the machine and replace the SSD itself. That reminds me... I'm ducking off to order a microSD card!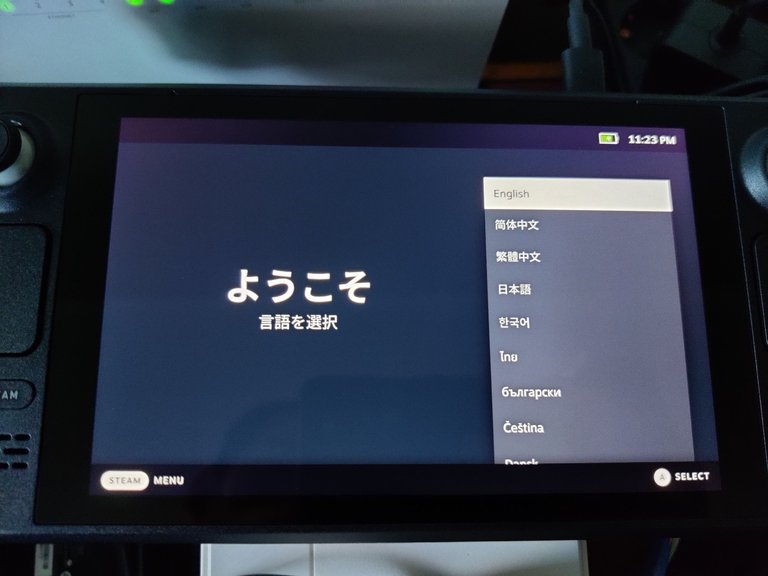 Okay back again... so, he stat up welcome screen is a bit uninspiring... but it does give the screen and the speakers a bit of a first look in, and I'm pretty impressed. Screen looks good and bright, and the speakers are much better than I had expected!
... English for me!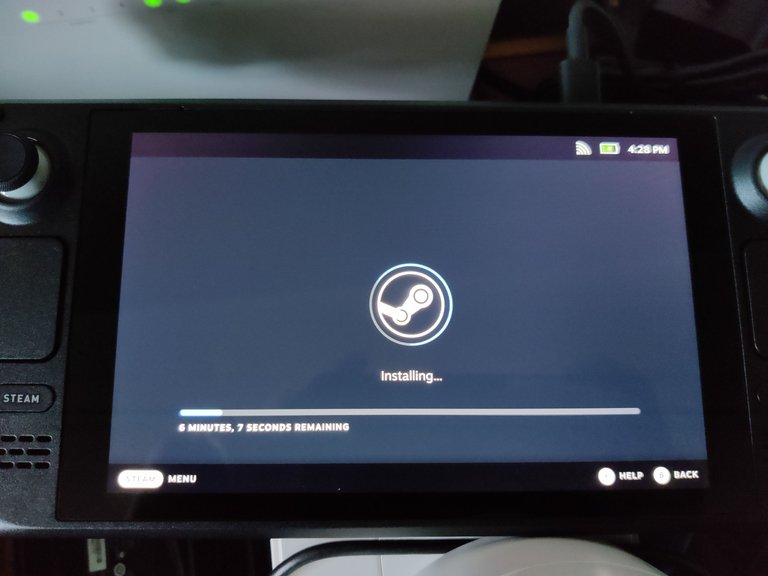 A quick SteamOS update... hopefully I won't run into any SD card issues... but that is for another time!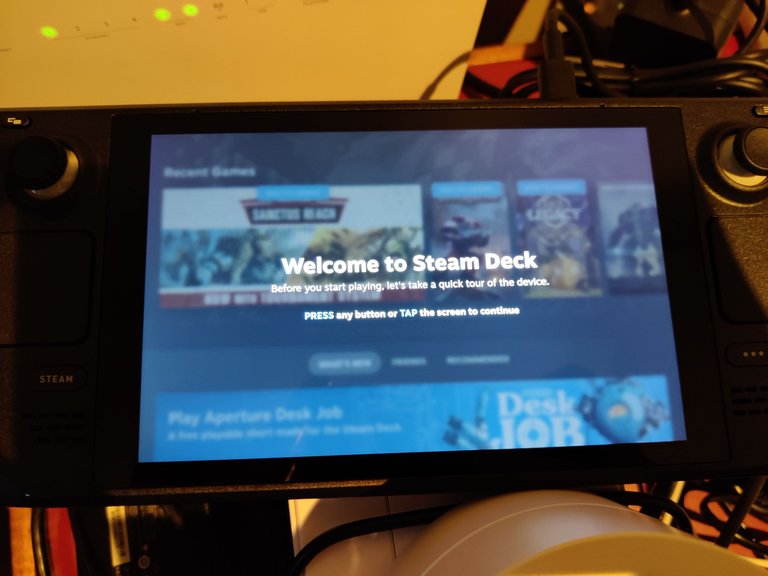 ... and here we are, with my entire Steam Library at my disposal! I'm still a bit disappointed that they didn't do a Portal-style intro video... but I'll just have to cope with having a nicely powered PC in my hands! Now, what should I load... there are lot of games that are Deck verified that should work seamlessly, and quite a few of those I really should be playing to get off the backlog. I'm sure that more and more games will receive the tick mark as more get tested by players and the company. In the meantime, I've loaded about 25 games just waiting for the downloads to complete!

I can also be found cross-posting at:
Hive
Steem
Publish0x
Handy Crypto Tools
Ledger Nano S/X: Keep your crypto safe and offline with the leading hardware wallet provider. Not your keys, not your crypto!
Binance: My first choice of centralised exchange, featuring a wide variety of crypto and savings products.
Kucoin: My second choice in exchanges, many tokens listed here that you can't get on Binance!
FTX: Regulated US-based exchange with some pretty interesting and useful discounts on trading and withdrawal fees for FTT holders. Decent fiat on-ramp as well!
MXC: Listings of lots of interesting tokens that are usually only available on DEXs. Avoid high gas prices!
Huobi: One of the largest exchanges in the world, some very interesting listings and early access sales through Primelist.
Gate.io: If you are after some of the weirdest and strangest tokens, this is one of the easiest off-chain places to get them!
Coinbase: If you need a regulated and safe environment to trade, this is the first exchange for most newcomers!
Crypto.com: Mixed feelings, but they have the BEST looking VISA debit card in existence! Seriously, it is beautiful!
CoinList: Access to early investor and crowdsale of vetted and reserached projects.
Cointracking: Automated or manual tracking of crypto for accounting and taxation reports.
Poloniex: One of the older regulated exchanges that has come into new ownership. I used to use it quite a lot, but have since stopped.
Bitfinex: Ahhh... another oldie, but a goodie exchange. Most noted for the close affiliation with USDT and the Basic "no-KYC" tier!

Splinterlands (aka the best blockchain game out there!)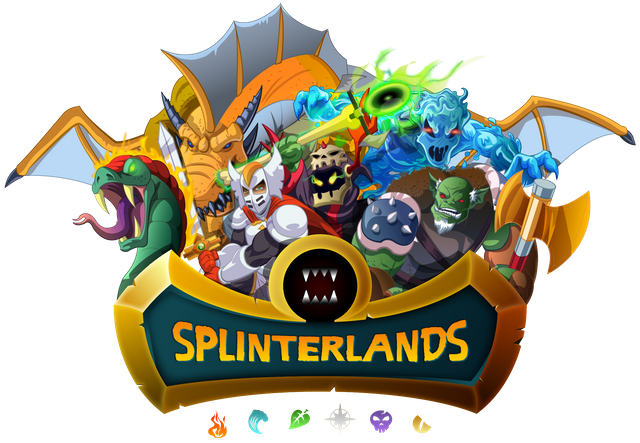 Have you heard of Humble Bundle? It's a place to get some really great deals on Games, e-books and comic bundles. However, if you sign up for a Humble Bundle Subscription (12 USD per month) you get some really nice bonuses!
A 100+ USD bundle of games delivered direct to you each month, redeemable on Steam, Uplay or direct download (depending on the game). This includes recent Triple A games!
Access to the Humble Bundle "Trove", a list of 60 games (and growing...) which are free to play as long as you remain a subscriber!
Additional Discounts on the Humble Bundle store, with the choice of supporting charities, Humble Bundle or developers in whatever percentage that you wish!
Humble Bundle Subscriptions, it's a no brainer for the dedicated gamer!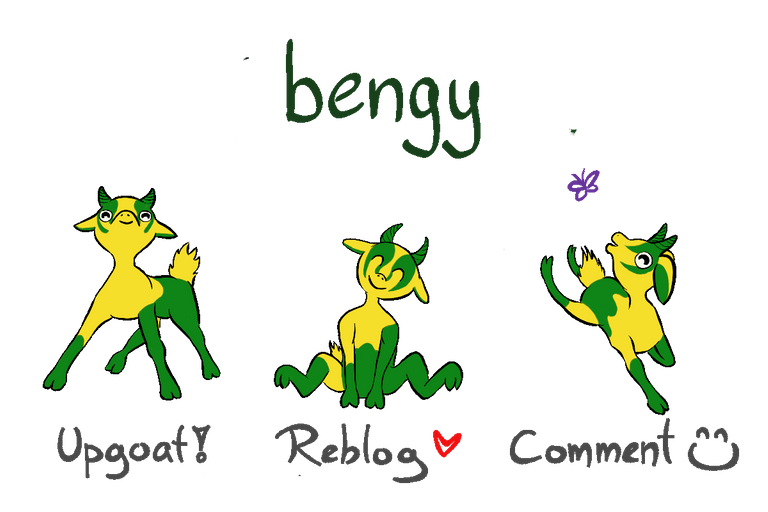 Upgoats by ryivhnn
Account banner by jimramones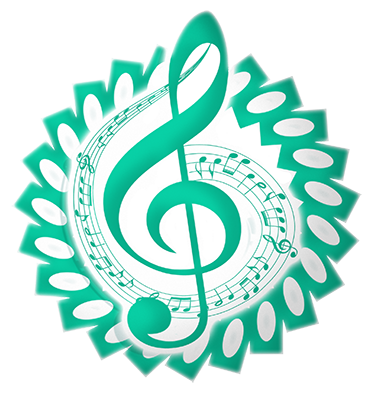 The classical music community (Subscribe at Steempeak and Peakd) at #classical-music and Discord. Follow our community accounts @classical-music and @classical-radio. Community Logo by ivan.atman