Buenos dias, guys! What are you up to? Let's overlook what it been done this week.
First, I switched the development to android platform, because I involved some my friends to game production and I wanted them to test bus driver.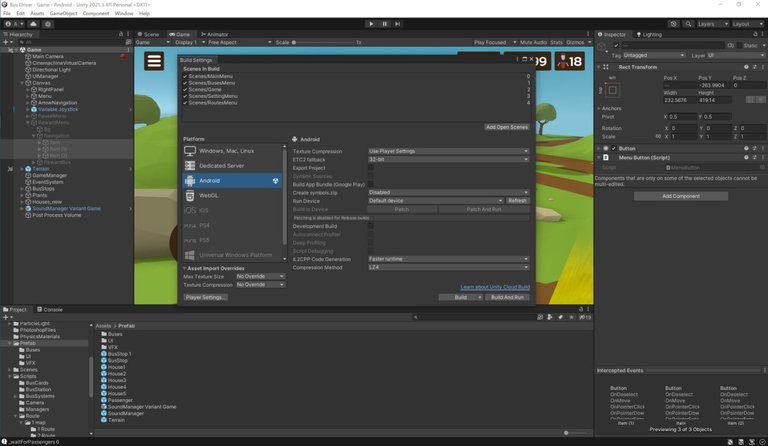 Then there was added pause menu.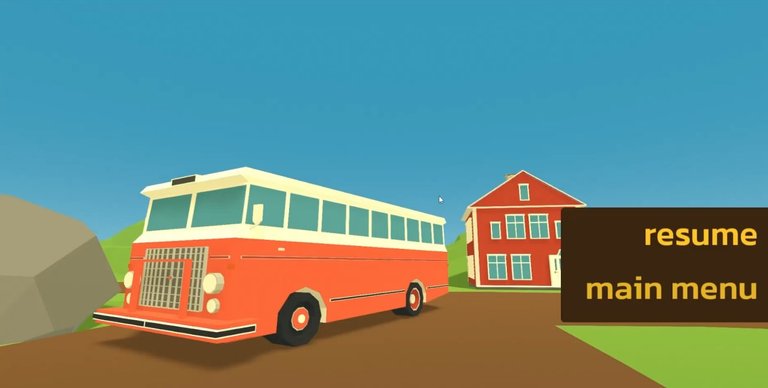 And reward menu. You know, there will be a bonus when you pass the time finishing the route.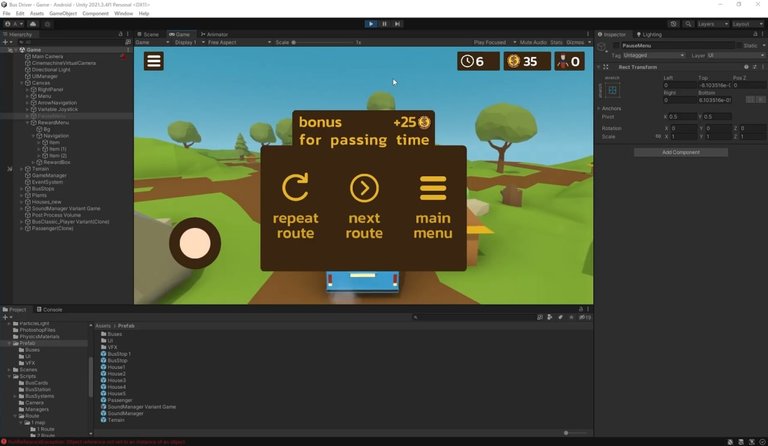 Then I modeled 2-nd bus and almost finished modeling the 3rd bus.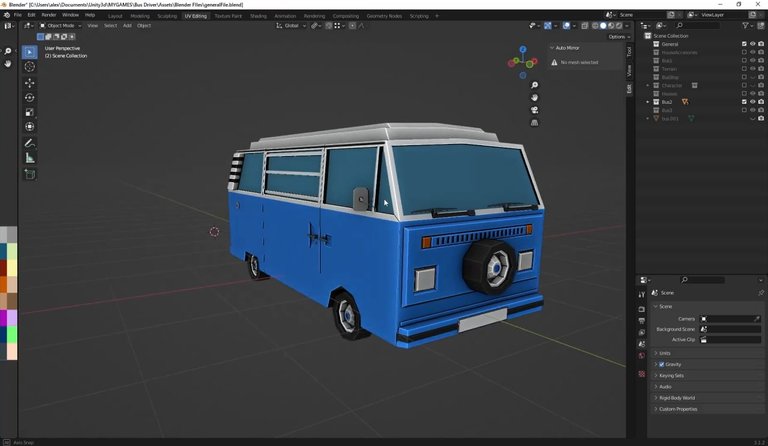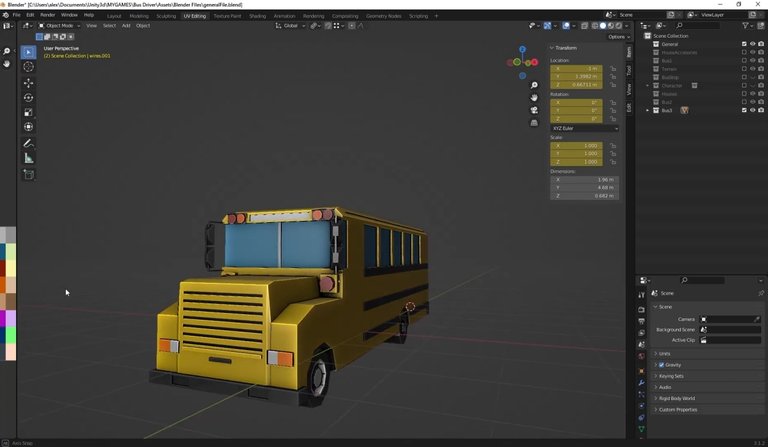 Also, I added some Post Processing effects with the help of tutorial I showed in previous video.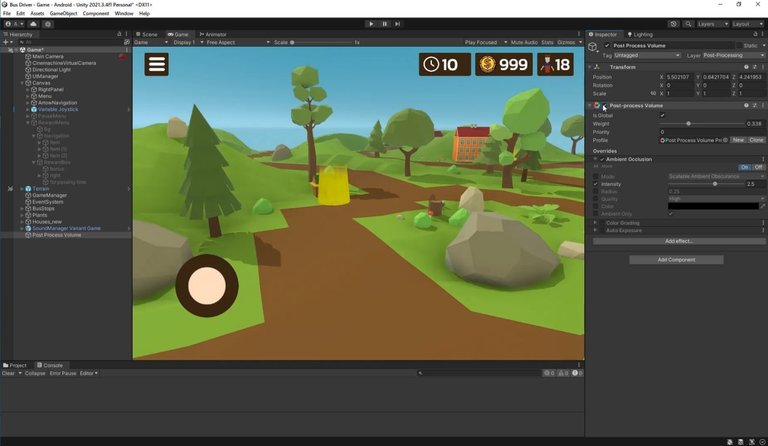 But I see that I can't use all of the power of Post Processing on android, because my phone becomes too laggy.
Also I want to ask you for advice. Do this game need a minimap in the corner of screen? Because some my friends say that it's difficult to navigate.
That's all for now. Bye, bye!
---
If you want to ask me some questions about game development, welcome to Discord Server: https://discord.gg/FtMrUaaBw3
To watch the full cycle of creating this game check playlist:
🔗 Lighting And Post-Processing