Winners of the Post of the Month & Compliment of the Month on the FreeCompliments Community – July 2023!

Welcome to the very first iteration of the FreeCompliments Community's contests for Pot of the Month and Compliment of the Month! We announced the initiation of this contest with the promise of a 5 HSBI + 1000 Ecency Point reward for each winner. The goal of this contest is to encourage the creation of quality content, both long-form and short-form, for the betterment of the community and its members.
Scouring through the posts and comments, I came to one conclusion: it's nearly impossible to choose just a single winner, because there is so much incredible, varied content. Thus, we're also including runner-up prizes (including one for non-compliment comment of the month)!
Without further ado, here are our winners and runner-ups:
Post of the Month
Gifts of life: love ✨ from @marilour. In this post, she describes multiple forms of love in ways that I have never seen before. The pure originality of thought, clear composition, and exquisite writing of this post has earned it the prize of Post of the Month. I strongly encourage everyone to read it. It is certain to expand your mind.
5 HSBI and 1,000 Ecency Points coming your way!
And for our runner-up:
Motivational Mondays || …This seeming fray…
from @teknon. This is an original poem based on our themed day, Motivational Mondays. In a unique twist on the concept, she created a motivational poem to express why we should remain motivated on Mondays, truly an inspiration for us on any day of the week and through all difficult times. I could not let this powerful work go without some type of a prize.
3 HSBI and 500 Ecency Points coming your way!
Compliment of the Month
Once again, from @marilour, the Compliment of the Month, an you can click on "parent" for context. The reason that this comment won is that it represents the epitome of a quality compliment: expressing the positive aspects of the listener, and smoothly blending in a lesson in a non-judgmental tone, borne from experience and subsequent wisdom, for the sole purpose of bettering their experience in life. In this comment, Marilour has captured the essence of what we seek to achieve in this community.
5 HSBI and 1,000 Ecency Points coming your way!
And for our runner-up:
This one actually comes from outside of the community, on another user's post, by our very own community ambassador @crazyphantombr. It encompasses the same type of mixture of positivity and non-judmental life lessons as seen in marilour's winning comment, and the metaphor within the comment is apt for the purpose of motivation.
3 HSBI and 500 Ecency Points coming your way!
Non-Compliment Comment of the Month
While our primary focus is on compliments, free speech and discussion is also a tremendous focus in this community. Not all conversations require compliments or agreements, but rather respectful discussion, listening, and exchanges of ideas. Thus, I believe it is essential to reward dialogues which are done in such a manner. This is a tenet of the stringent free speech principle we exercise, in a manner that we would love to see implemented in all forms of communication.
Here, I reward a comment which does not necessarily align with my personal beliefs, experiences, or philosophy (at least in part), but which embodies the aforementioned spirit of respectful discussion. The ability to talk with and genuinely listen to your fellow man is more important than whether or not you agree with him.
The comment belongs to @atma.love, whose intention was to promote health, using his own experiences, in a post where health problems were a primary topic. Keep speaking freely.
3 HSBI and 500 Ecency Points coming your way!
Conclusion
Congratulations to the winners and runner-ups of the first Post of the Month and Compliment of the Month contest! I hope that this encourages you and others who see this post to continue producing quality content within the community, and to spread the principles we practice in this community out into the rest of Hive and the world around you.
Starting with the next contest, we'll provide our members an opportunity to vote for their choice of Post of the Month and Compliment of the Month, as well as Non-Compliment Comment of the Month! The post announcing the next contest will be made in the last week of August to permit a week's worth of nominations prior to revealing the winners.
---
What do you think of our winners and runner-ups? Are there are other posts or comments that you would have chosen? Are the choices and prizes fair?
I would love to hear any and all opinions about these topics from everyone who is currently a member of FreeCompliments, since you're all inaugural members! Anyone else who finds this page is also very welcome to voice their opinion. We're all about free speech, and everyone's experience has value.
@wesphilbin @jamerussell @thekittygirl @crrdlx @stayten @bambukah @corvidae @ijelady @blacardi @sequentialvibe @eddylight @deraaa @jhymi @stdd @ganjafarmer @raj808 @ndk.focus @saffisara @melinda010100 @uthantzin @palomap3 @lady-bellar @tikki00taffi @fizz0 @jerrytsuseer @lorennys @chairoul @headwan @teknon @luchyl @hive-197626 @romanie @smc.arike.oba @katiej @woodathegsd @elisaday7 @ladyfoth @caelum1infernum @sahidclement10 @lifesadvice @paulyoung1 @summertooth @lucia24 @hiveborgminer @lividvoice @momogrow @marilour @itwithsm @go-kyo @almajandra @whitelightxpress @funshee @imacryptogeek @susurrodmisterio @artist-freepae @preparedwombat @jjmusa2004 @liquidocelot @razzi11 @mariela53 @ugomarcel @sperosamuel15 @crazyphantombr @mviews @artsyfunai @ismartboy @arcgspy @ecoinstant @christinepoulos @pinkchic @wongi @dbooster @bhattg @akipponn @djynn @laurapalmerr @florakese @stickupboys @dailyspam @jfang003 @lizelle @zakludick @pandamama @mikezillo @avril.fortuin @beeber @kahkashan @nony @caspermoeller89 @neilamarcano @ziabutt3836 @beelove @itsme9001 @atma.love @memess @george-dee @city-of-berlin @mcoinz79 @whitneyalexx @digi-me @yeckingo1 @monica-ene @diodao @saggi07 @tengolotodo @ikankaruk88 @thetimetravelerz @moeenali @ifarmgirl @fredaig @alanapan89 @alphaleo @almostpeter @tonyes @nbarrios67 @actioncats @mr-chuks @kraken99 @kingsleyy @animaya @aquamarine @born2rock @chillpill @goodysam @fantagira7 @agbogo @no-advice @rkploy786 @olgavita @evih @tokutaro22 @chaosmagic23 @littlebee4 @thebighigg @theindiantrader @blurtbuyback @balikis95
(If you were tagged, it's because you're an inaugural member – please let me know if you don't want to be tagged and I'll stop, pronto!)
More posts with further ideas incoming soon!
---
Disclaimer: FreeCompliments will be a beneficiary for this post, and I will attempt to boost it via Ecency points as well.
Here's a permanent invite link to the FreeCompliments Discord!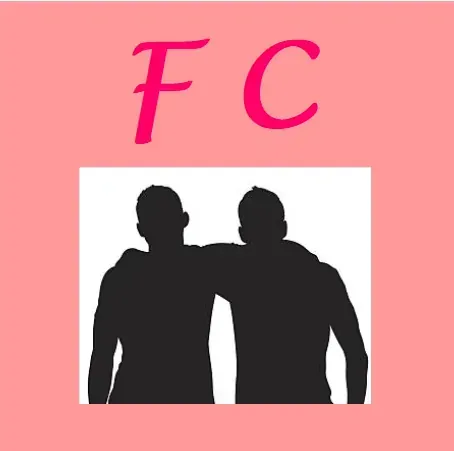 ---
---