---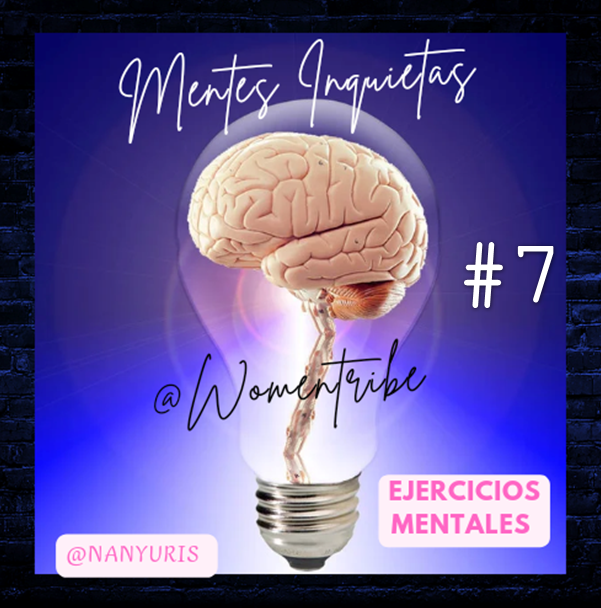 Spanish
Hola mi gente exitosa e innovadora de esta increíble plataforma, llegó el momento de ejercitar nuestra mente, así que anímate y ven junto a nosotras a estimular al máximo nuestras capacidades cognitivas, quién les saluda @nanyuris y hoy traigo para todos ustedes la séptima edición de Mentes Inquietas un espacio para activar nuevas conexiones neuronales.
Así que atentos y dispuesto a desarrollar los siguientes retos!
English
Hello my successful and innovative people of this incredible platform, it's time to exercise our mind, so cheer up and come with us to stimulate our cognitive abilities to the maximum, who greets you @nanyuris and today I bring for all of you the seventh edition of Mentes Inquietas a space to activate new neural connections.
So stay tuned and ready to develop the following challenges!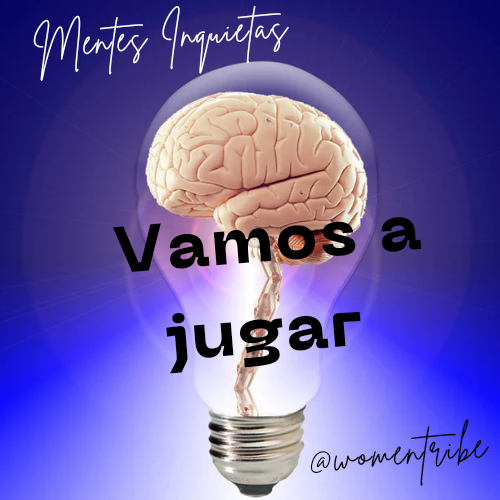 ---

Spanish
Desde mi experiencia los juegos mentales nos permiten desarrollar habilidades y capacidades, ya que consiste en una forma lúdica de estimular las funciones del cerebro, influyendo poderosamente en nuestra salud mental, es una valiosa actividad para entretener y ejercitar la mente.
Hoy disfrutaremos diversos juegos de palabras con la intención de estimular nuestra agilidad mental, cada uno de los ejercicios que realizaremos a continuación son sencillos y con amplios beneficios, ya que contribuye significativamente en el desarrollo procesos cognitivos. Definitivamente una extraordinaria experiencia, ven y diviértete mientras activa tu cerebro. Sin más preámbulo llegó el momento de activar nuestros hemisferios cerebrales.
English
From my experience mental games allow us to develop skills and abilities, as it is a playful way to stimulate brain functions, powerfully influencing our mental health, it is a valuable activity to entertain and exercise the mind.
Today we will enjoy various word games with the intention of stimulating our mental agility, each of the exercises that we will perform below are simple and with extensive benefits, as it contributes significantly in the development of cognitive processes. Definitely an extraordinary experience, come and have fun while activating your brain. Without further ado, it is time to activate our brain hemispheres.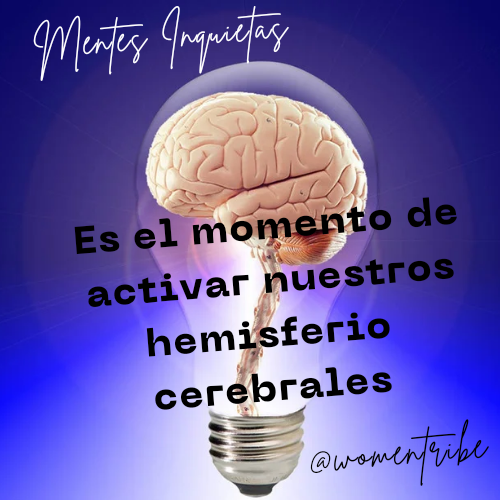 ---

Spanish
Ejercicio #1: Arma la palabra
Un divertido juego de agilidad donde tendrás la valiosa oportunidad de armar palabras con la intensión de descubrir la palabra escondida, un fantástico juego para desarrollar tu potencial.
English
Exercise #1: Put the word together
A fun agility game where you will have the valuable opportunity to put words together with the intention of discovering the hidden word, a fantastic game to develop your potential.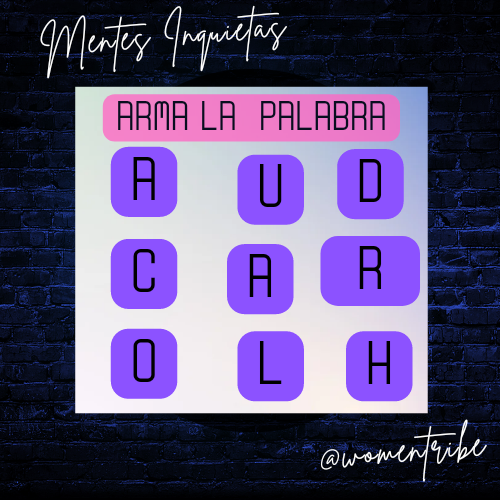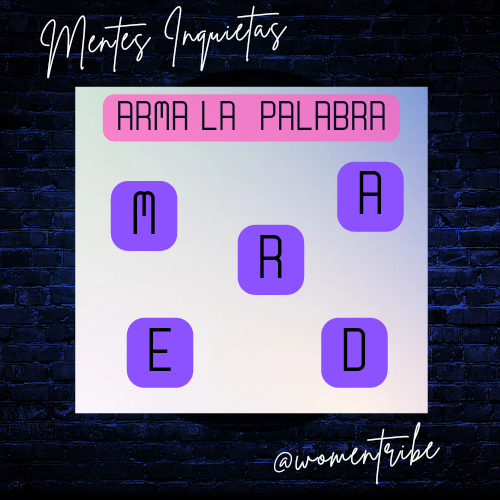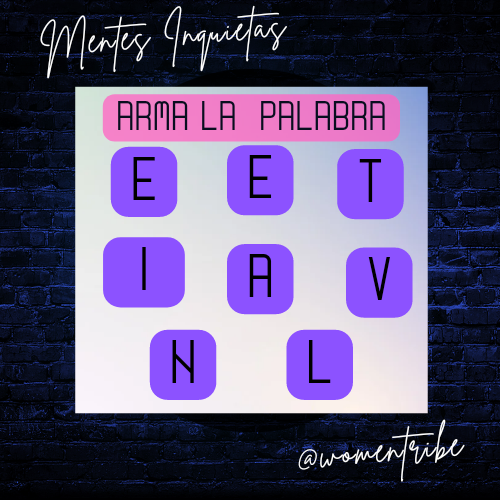 ---

Spanish
Ejercicio #2: Adivina el animal ¿qué será?
Un creativo juego donde podrás adivinar que animal se encuentra escondido, te daremos algunas pistas, que te ayudaran a desarrollar tu pensamiento lógico, dicha pista está compuesta por una imagen y una palabra, mantén tu mente abierta, despierta y encontraras la respuesta.
English
Exercise #2: Guess the animal, what will it be?
A creative game where you can guess what animal is hidden, we will give you some clues that will help you develop your logical thinking, this clue is composed of an image and a word, keep your mind open, awake and you will find the answer.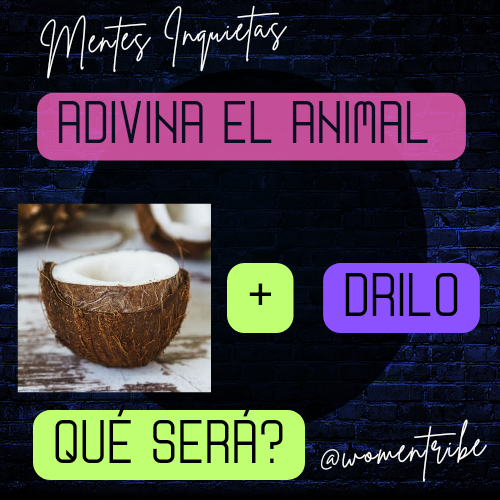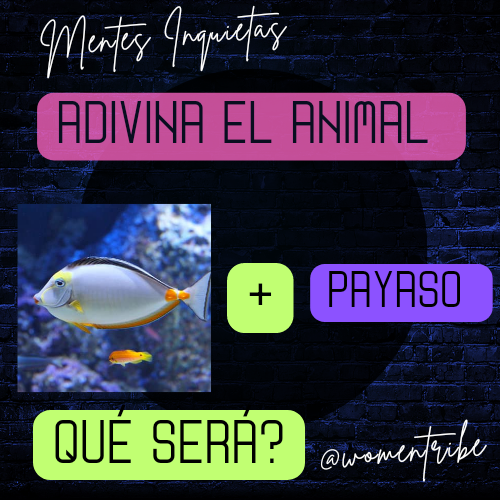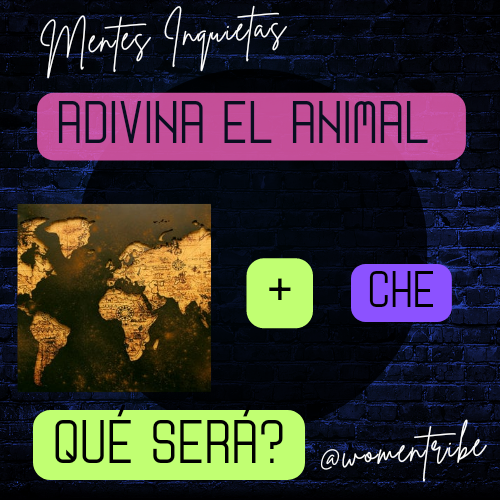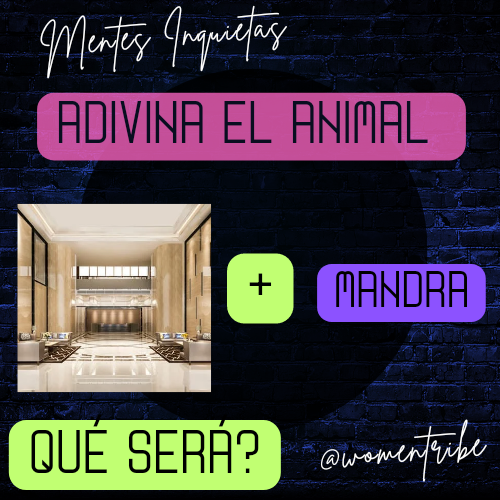 ---

Spanish
Ejercicio #3 Adivina la palabra
En este segmento la creatividad se hace presente a través de diversos juegos mentales, en esta ocasión es esencial prestar atención, observa cada una de las pistas, une la imagen con la palabras, ordena y descifra la palabra compuesta.
English
Exercise #3 Guess the word
In this segment creativity is present through different mental games, this time it is essential to pay attention, observe each of the clues, join the image with the words, order and decipher the compound word.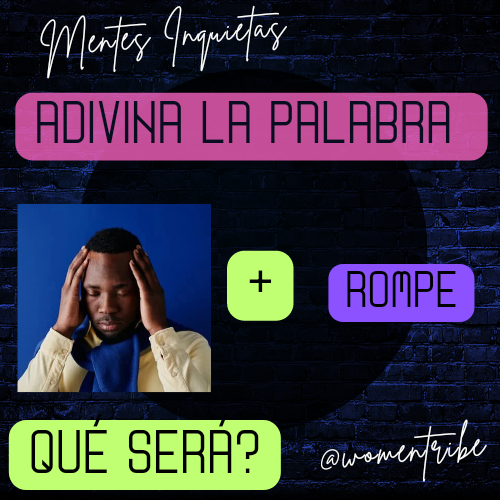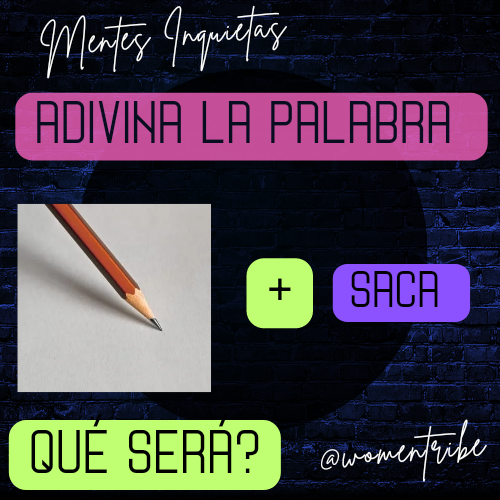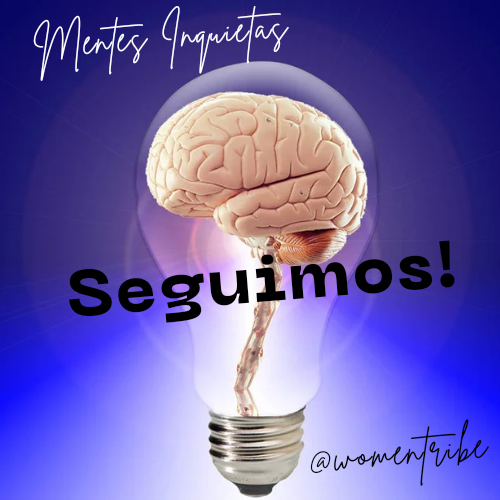 ---

Spanish
Ejercicio #4: Encuentra la imagen diferente
A continuación podrás visualizar una imagen con diferentes ilustraciones con el fin de descubrir dónde está la diferencia, con esta actividad desarrolla la percepción visual y tu agilidad mental.
English
Exercise #4: Find the different image
Next you will be able to visualize an image with different illustrations in order to discover where the difference is, with this activity you will develop your visual perception and your mental agility.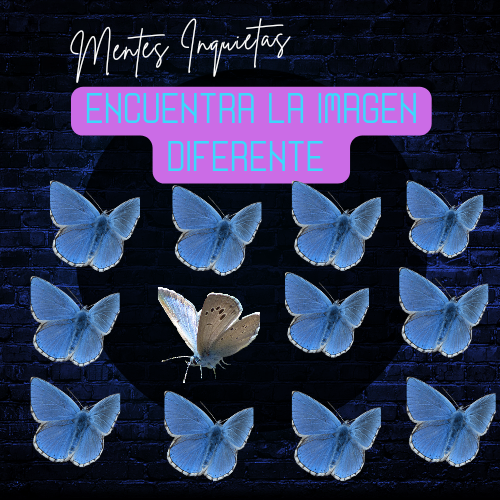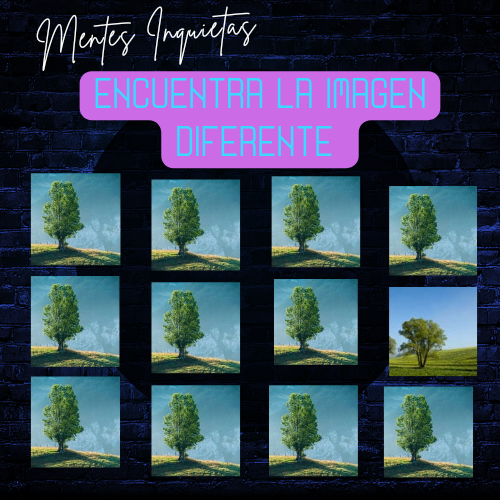 ---

Spanish
Ejercicio #5: Adivina las emociones.
Un interesante juego para aprender a reconocer e identificar nuestras emociones, consiste en visualizar una imagen y adivinar que emoción se reflejan en las respectivas ilustraciones.
English
Exercise #5: Guess the emotions.
An interesting game to learn to recognize and identify our emotions, consists of visualizing an image and guessing which emotion is reflected in the respective illustrations.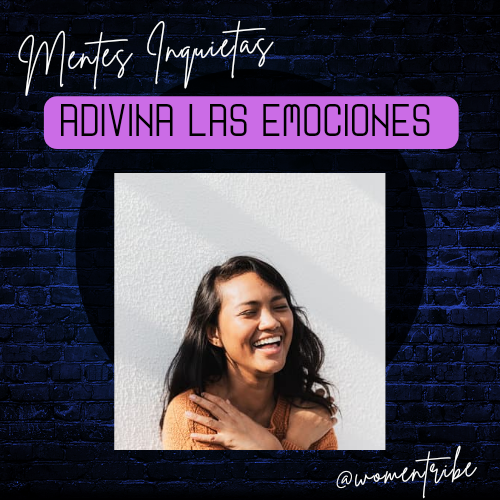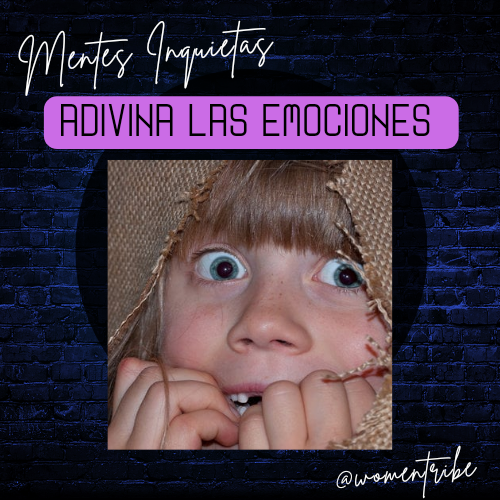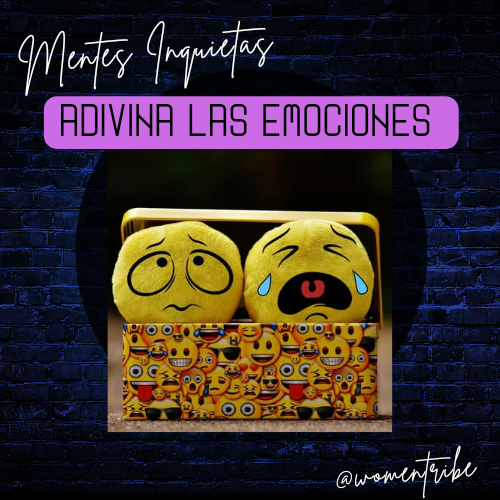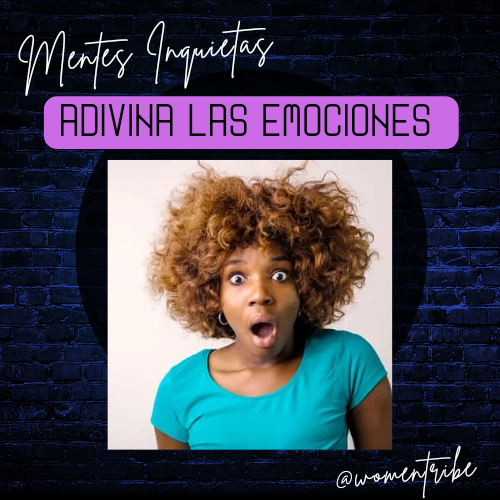 ---

Spanish
Te invitamos a colocar tu valiosa respuesta en la casillas de los comentarios, ven, anímate y atrévete a jugar con la tribu, aquí te divertirás mientras entrena tu cerebro, recuerda esto es Mentes Inquietas un lugar especial para tu mente genial!
English
We invite you to place your valuable answer in the comments box, come, cheer up and dare to play with the tribe, here you will have fun while you train your brain, remember this is Mentes Inquietas a special place for your great mind!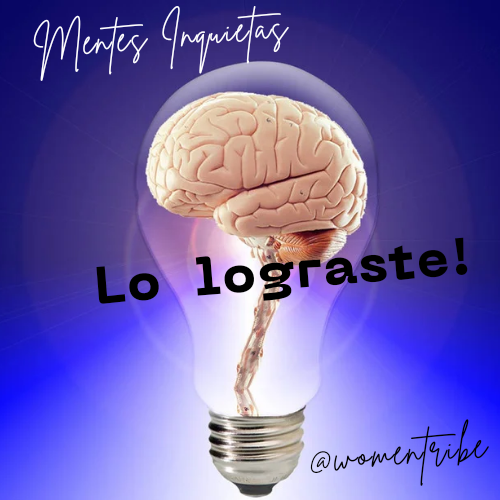 ---

Ven anímate a participar // Come and particip
¿Qué opinas sobre los juegos mentales?
¿What do you think about mental games?
¿Qué haces diariamente para ejercitar tu memoria?
¿What do you do every day to exercise your memory?
Invito a mis amigos: @nathyortiz , @wendyth16 , @brujita18, @yolimarag, @lecumberre, @royvego55
---


Escritura 100% original
Publicación de mi propiedad y autoría, en caso de ser considerado como referencia favor indicar el respectivo link y fuente.




@nanyuris




Bienvenido a mi increíble blog en Hive. Licenciada en educación especial, magíster en educación, especialista en educación especial, amante del arte, la lectura y la naturaleza, blogger, madre emprendedora, motivadora social, coach de vida.
¡Gracias por leer mi publicación!
Imágenes de mi propiedad
Texto convertido en Deepl.
Conversor de fuentes 3D




Banner, poster y divisores hechos en Canva y Power Point
---
▶️ 3Speak