I have some RGB in my new PC, I didn't go nuts.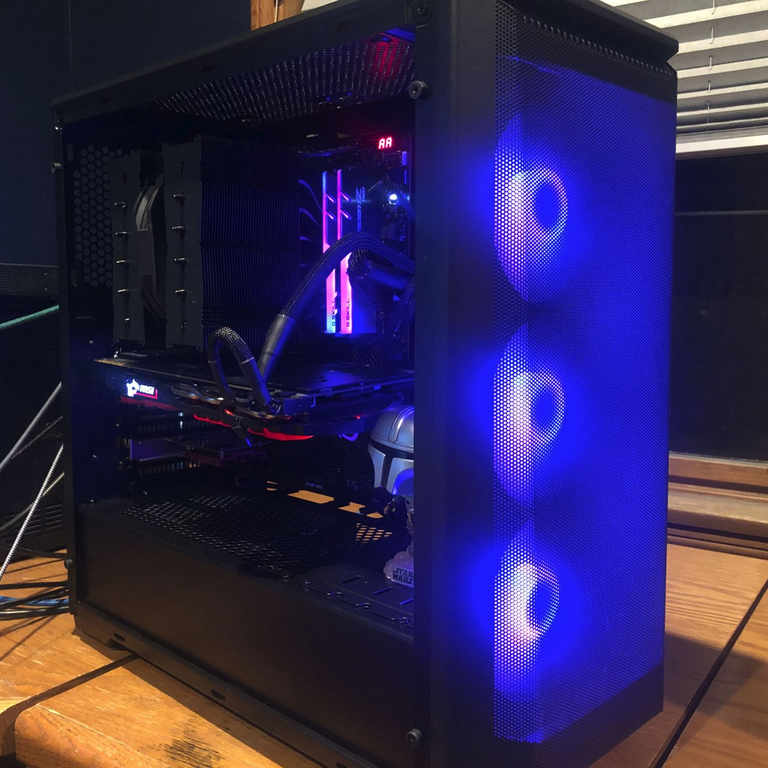 I wanted to do RGB this build because it is likely the first and last time I would use RGB. To do the traditional O11D case with 9-12 RGB fans would be like 500 in RGB fans and I just didn't see the point.
I already had RGB RAM because it wasn't really much difference in price, so I went with a Phantex P400a case with 3 RGB fans and called it a day. My air cooler blocks half the RGB Ram, I really wanted to go an AIO but didn't want to risk leaks and the added noise.
I thought about clever uses for the RGB for things like Reddit notifications, Hive transfers, and so on, but I really don't look at the PC much as it is on the right side of me so it wouldn't serve much purpose.
Generally when building PCs, all I care about is performance.