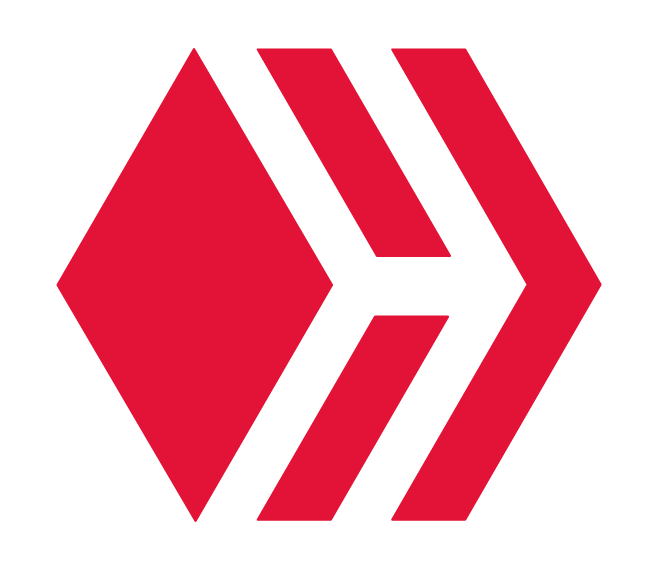 ---
I know it's not something to get excited about and there are already notifications on Peakd, hive.blog, and Gina.
As you might know, some people are talking about a new fork of steem and they say Hive is not good for them. Unfortunately, they run Gina, which is the most used notification service on Hive. So I thought it might be a good decision to build an exclusive notification service for Hive users and don't depend on the people who work against Hive.
Also, it's not just Discord. Telegram, Email, SMS, Desktop, and Mobile notifications are also on the list of development.
We don't have a name for this service and it's just "Hive Notifications". Well, this might be a name too.
---
Hive Notifications
The final goal is to develop a good notification service for Hive users which is available on Discord, Telegram, Email, SMS, Desktop notifications, and Push notifications.
We monitor all the available operations on the blockchain, including virtual operations.
This service is still under heavy development and STEMGeek's First Hackathon
is the only reason for un-finished release of the service.
Discord notifications are currently working but messages sent by the bot need more development. Messages may not be pretty, but it's working for now.
List of notifications that are monitored till now: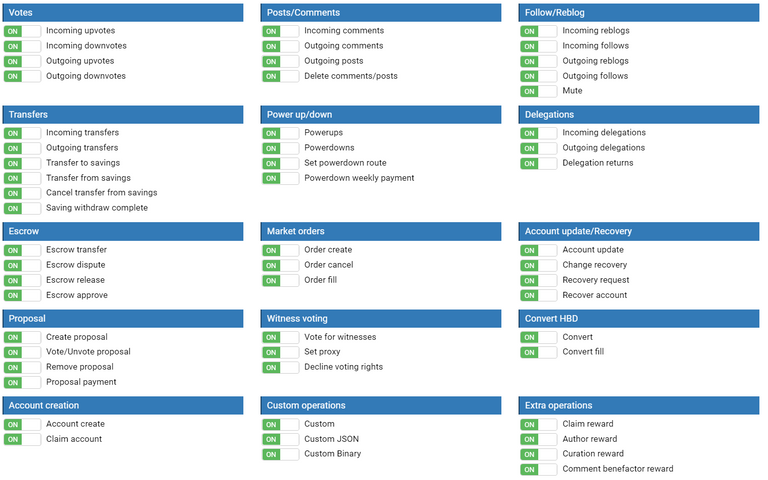 And of course for witnesses: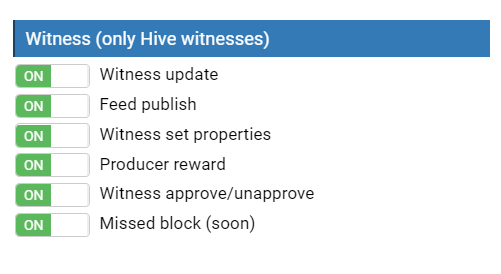 ---
Development Plan
After making messages sent by the bot beautiful on Discord, we will work on the remaining features as listed below:
Formatting messages sent by Hive.vote
Mentions
Posts by certain tags
Posts by certain authors
Posts by certain words
Blacklist users
Blacklist tags
Daily/Weekly report of rewards
Support multiple accounts with one login
Telegram notifications
Email notifications
SMS notifications
Desktop notifications
Push notifications
...
Something missing? Comment below!
There will be different panels for each notification account. For example, users will set only critical operations like transfers to be notified by email or SMS.
There is no end to the improvements of this service. We will make sure to deliver one of the best possible notification services ever seen. We are open to the community's feedback and will deploy most of the requests.
---
How to use
Since we have a big userbase on hive.vote, we added this service to the users' panel at https://hive.vote
Log in with your posting key at https://hive.vote using Hivesigner then select "Notifications" from the side panel. There is no need for authorization.
You have to join our Discord server to receive notifications. Discord bots can't send messages to users without a common server.
Then add your discord account by clicking on the "Add discord" button. This will take you to discord.com to get your username directly from discord.com.
After adding your discord account, you will see configuration options on the "Notifications" page.
Select what you want to get notified then click on "Submit changes".
That's all you need to do.
---
Multiple accounts
Right now you can log in with multiple accounts and add the same discord account for all of them. In this way, you will receive notifications of all accounts in one discord account.
It still needs you to be the owner of the account to receive notifications for that account but we will add an option to receive notifications for any account you want.
---
Reliability
Our goal is to provide a reliable notification service to deliver notifications as fast as possible without missing any operation.
With the addition of email and SMS notifications, it's crucial for us to provide a bulletproof service to deliver critical notifications like the change of account keys or transfers.
We have a dedicated Hive node for this service to stay up without any down-time. Soon we hope to set up a backup server too. But for now, the budget is tight for our newborn project.
---
SMTs
Yeah, we all are tired of waiting for SMTs but who knows, anything is possible with Hive.
Our code is ready to support SMTs and we will support SMTs right from the launch. The code is there (and will be) ready for any new operation.
---
Last word
Remember, this project is still heavily under development. We recommend selecting just a few options from the notifications which are not available on the other services for now.
Reminder: Add your discord account in the site or join our discord server to receive updates on the development process.
Gitlab: Hive notifications
I'm really happy about Hive and I enjoy being with you. Let's build the future. Together.
Waiting for your great comments. 👍
---
Beneficiaries: @null 100%