I love the Hive blockchain and social media blog site, as well as the NFT Showroom. In fact I am earning a living by blogging daily and getting paid in Hive coin for my efforts at creating original written content there. Hive is my most frequently used cryptocurrency as a result. However, the ability for newcomers to buy my NFTs on the Hive blockchain is proving to be quite a major hurdle. The onboarding of newcomers to using Hive blockchain and particularly the NFT Showroom is a big leap and may stifle growth in the long term.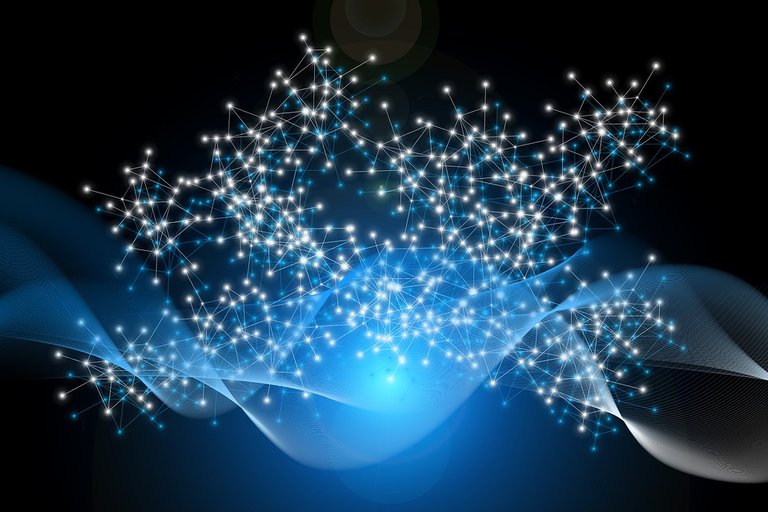 It's just a major learning curve and multiple hurdles or channels or exchanges need to be utilized to buy a NFT on the Hive blockchain. The concept is legendary and fantastic but the process is more complicated than the simple Metamask wallet used for all Ethereum transactions. I noticed this today when trying to explain to a seasoned crypto enthusiast how to buy my NFT artworks.
By friend saw my art when I promoted it on Twitter, and he wanted to buy a tokenized piece as the first NFT in his collection. This was a great leap forward, but he has no Hive blog account. He went directly to the nftshowroom.com platform and opened an account there so that he could buy my work. He even bought some Hive coin on Binance exchange. But that's where the complexity started.
How does one use your Hive coin to buy a NFT at the Showroom? It seems you can't unless you also open a Hive blog account. Then you have a Hive wallet. From Binance you can transfer your Hive coin to your Hive blog wallet. Now my friend is crypto savvy and so he will work it out easily, but I can imagine how difficult it will be for the average non-crypto literate person to enter the space to buy some art.
Once you move your Hive coin to your blog site wallet, you then need to further move it to the secondary Hive-engine or Tribal dex exchange, where you change in for swap.hive. And only then can you use that swap.hive coin on the NFT showroom platform to buy your NFT. It seems so much easier using other platforms like OpenSea or rarible.com or even atomichub.com, where your wallet (Metamask for ETH or cloud wallet for WAP) can be linked up without the Hive blog platform and its wallet requirements. And then there's the middle layer of still another Hive-engine exchange and the shift to swap.hive.
I have been using Hive for a three years so learned the process slowly in a step by step fashion. But for me to sell my NFT art to a novice will require a major education program in multiple exchanges, plus the blog site, and the keychain. Even now, the NFT Showroom on the Hive blockchain only has just over 600 members. That's not a very big audience with which to trade or sell art. As a result I am concerned that the growth of the Hive NFT platform will be hampered by the massive learning curve and onboarding complexity.
Nevertheless, I love the Hive platform as a whole for its functionality and fast three second transaction speed as well as the minimal gas fees, compared to ETH for example, where other NFTs are sold. However, despite those massive gas fees, the ETH blockchain and NFT platform is hugely popular and thousands of NFT artworks or collectible cards are sold there daily, by the looks of the stats on OpenSea or rarible.com. It leaves me feeling left out of the main flow of the NFT industry. On those platforms works are sold for hundreds or even thousands of dollars worth of ETH at a time. It boggles my small currency brain to see the business done there, while on the Hive NFT platform we sell our work to a small handful of artists or collectors for mere pennies in comparison.
Something needs to be done to improve the onboarding of new interested users regarding the Hive blockchain, otherwise all our massive potential will remain hidden, while the ETH platforms grow from strength to strength. I could be wrong, and also I personally don't think the system can be improved any further on Hive. It is the way it is and that's all there is to the design.
In the long run I may have to simply move to the ETH platforms to show and sell my NFT artworks, or get a greater exposure to a wider audience. I could be wrong though so am hoping you can enlighten me on any details I may have missed, or how we expect Hive to do as well as ETH particularly regarding the NFT space, which is going viral right now.
The time is right and the NFT meme is hot. We can't miss out simply because our system on the Hive blockchain is so complex. Extra steps in the process will put newcomers off I believe. Imagine having to go through a blog site and yet another exchange to get your Hive coins from Binance to the NFT site, when with ETH all of that is unnecessary. I personally don't mind since I am already here on the Hive blog site, but newcomers will have to learn about and open their Hive blog site account to have a Hive wallet, etc.
Let us know in the comments if you can shed any further light on the subject. Only 600 members with accounts at the NFT showroom is extremely small. At least my friend is keen enough and crypto savvy already to make the effort of opening his Hive blog account too, and going through the steps, just to buy a NFT from me in support. This could be my first referral to come on board, he is the one person in my part of the world that I know who is a crypto enthusiast here on the south coast of Africa. They are already few and far between. Let's see if we can make the process easier. These NFTs want to get sold.
(image pixabay)