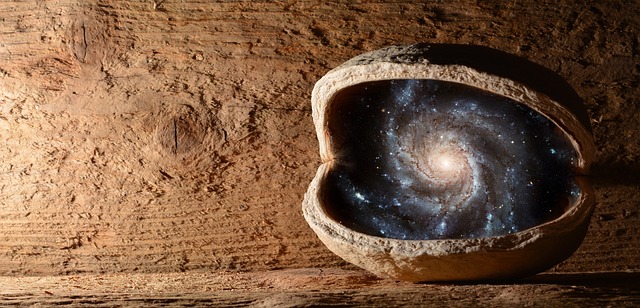 Messier 101 - die Pinwheel Galaxie vor der Supernova in einer Nussschale -
Künstlerische Darstellung pixabay
Pro Sekunde explodieren in unserem sichtbaren Universum rund 20-30 Sonnen in gewaltigen als Supernova bezeichneten Prozessen. Für die Milchstraße geht man von rund rund 20 (+8) Sternenexplosionen - sprich Supernovae - in 1000 Jahren aus, von denen rund zwei Drittel für die Menschheit als Folge des Aufbaus der eigenen Galaxie und durch Staubwolken bedingt unsichtbar bleiben.
Von der Erde aus sichtbare Sternenexplosionen - vielleicht sogar ohne optische Hilfsmittel - also freiäugig sichtbare und erkennbare Supernovae sind hingegen eine Seltenheit und wenn überhaupt ein once in a lifetime event für einen Menschen - zumindest Wahrscheinlichkeitstheoretisch.
Nun hat der Amateurastronom Koichi Iragaki am 19. Mai 2023 in der 21 Millionen Lichtjahre entfernten Feuerradgalaxie M101, die relativ leicht von der Erde aus im Sternbild des großen Wagens (Ursa major) zu finden ist (siehe auch Finderkarte eine "frische" Supernova entdeckt, die schon jetzt als die beste für Astronomen sichtbare Supernova der letzten 10 Jahre angesehen wird.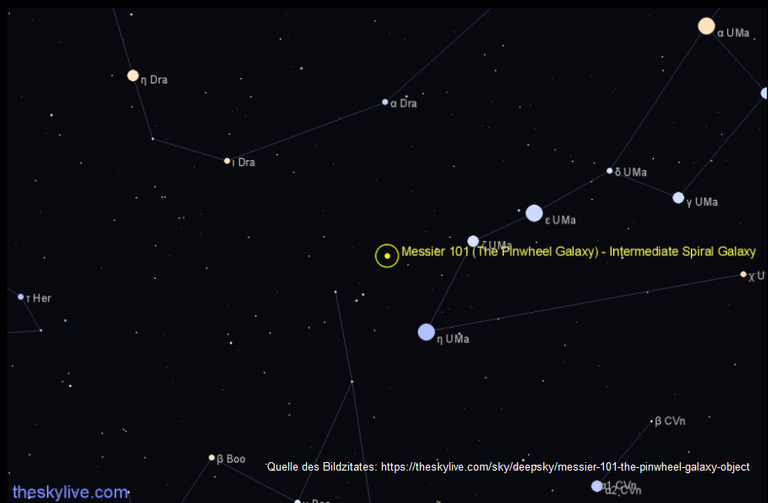 Die Galaxie M101 ist am Nachthimmel in unmittelbarer Nachbarschaft des großen Wagens leicht zu finden - Quelle des Bildzitates: [Screenshot] Finderkarte
Yvette Cendes von der Harvard Universität in den USA geht davon aus, dass die Typ II Supernova als Folge des Kollaps eines massereichen Sternes in den kommenden Tagen noch heller wird und eine Magnitude von 10 am Himmel erreichen kann. Damit wird die Supernova für das bloße Auge des Menschen von der Erde aus leider nicht sichtbar sein. Amateurastronomen können aber versuchen bei guter Sicht ihre Teleskope auf die Feuerradgalaxie zu richten um einen Blick von diesem Himmelsereignis zu erhaschen.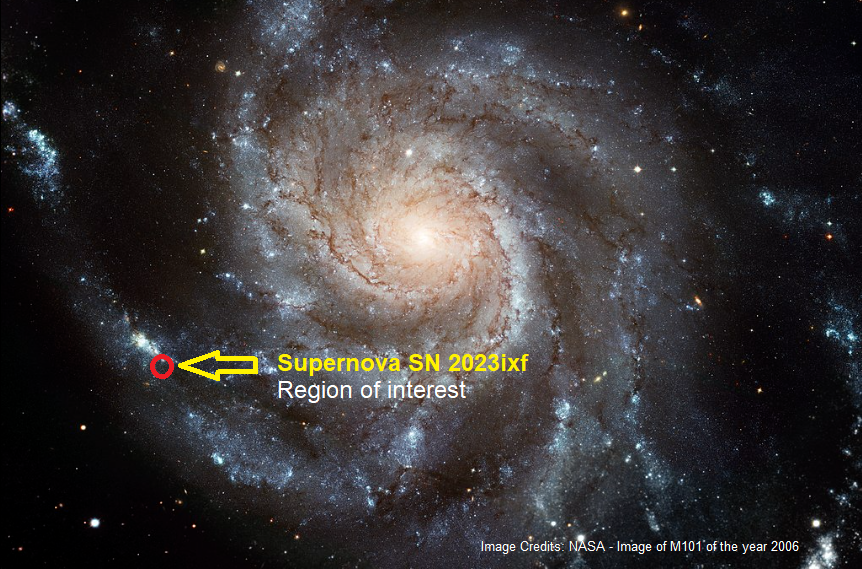 Ungefähre Postion der Supernova SN2023xif in der Pinwheel Galaxie - Grafik erstellt by @indextrader24 - Fotoquelle: NASA Aufnahme von M101 aus dem Jahre 2006
Amateur Astronomen aus aller Welt werden gebeten ihre Beobachtungen - insbesondere rund um die Tage vor der Supernova - mit den Wissenschaftlern zu teilen und diese an die AAVSO zu übermitteln - Zitat Yvette Cendes:
If amateur astronomers have any data from the last few days, particularly right before discovery, it might prove useful for science and end up in some scientific papers!
Weitere Details zur Supernova SN2023ixf finden sich unter folgendem Link
Update 22.05.2023: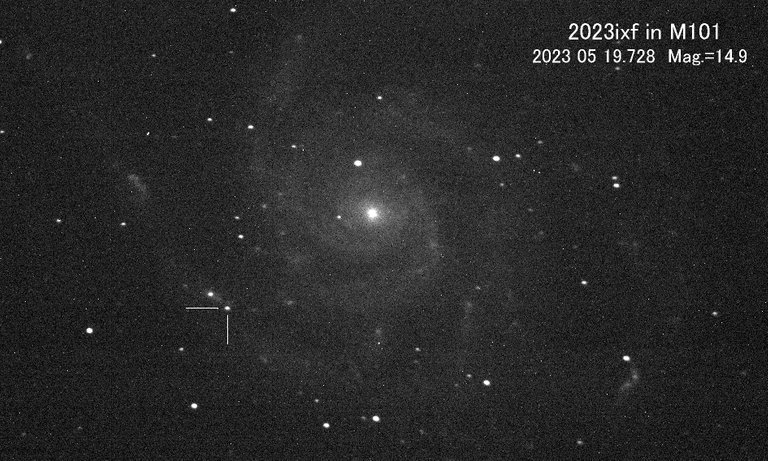 Quelle: http://www.k-itagaki.jp/
Peace!