Yesterday I finished building the UNUN (unbalanced transformer) for the EFHW End Fed Half Wave Ham Radio antenna the I am going to put up in my back yard. This antenna will allow me to get on the air in the HF Ham Radio bands that I am licensed to transmit on here in Canada.
I forgot to take a picture of the hand wound torid that I built under the awesome guidance of Dave VE3GSO who guides us noobs at the LARC (London Amateur Radio Club) kit building sessions. Yes we do follow COVID-19 guidelines.
Here is a picture of the inside of the enclosure: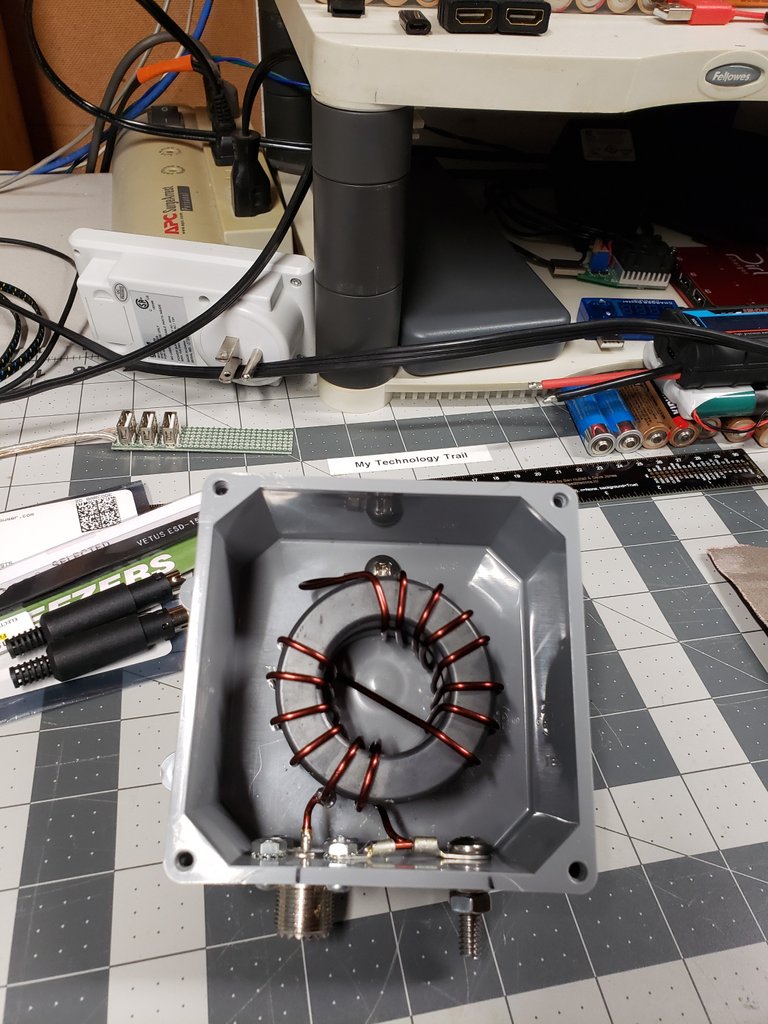 Here you can see the hand wound torid connected to the input coax connector and a groung lug.
Here is a picture of the closed up box: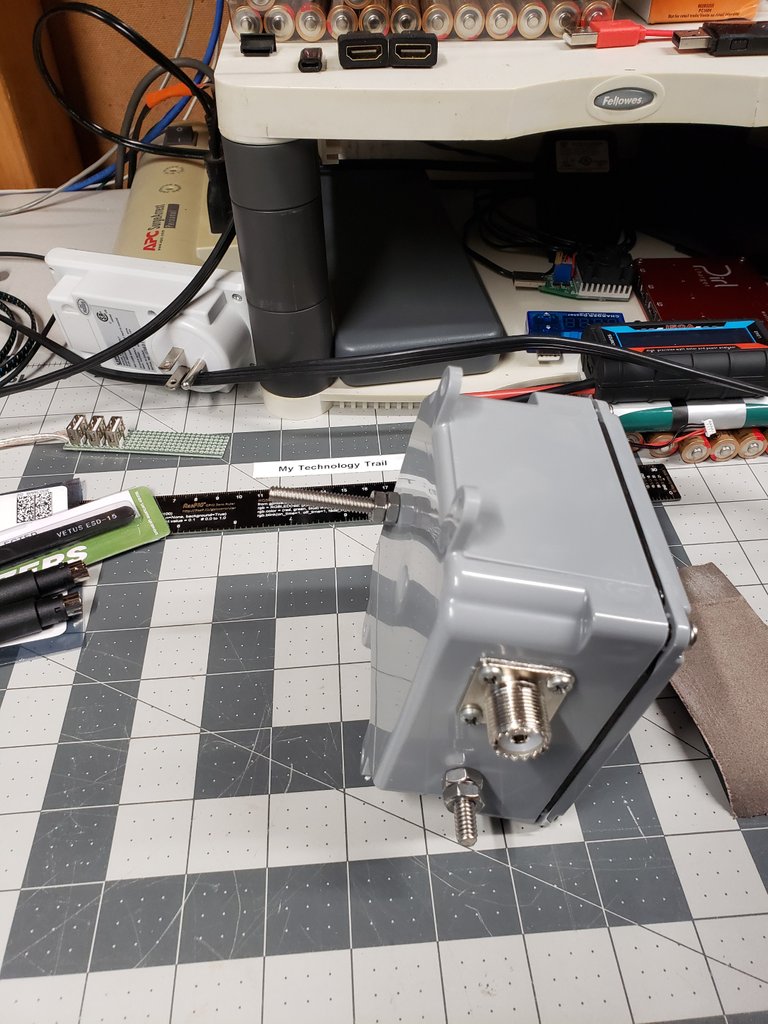 In this photograph you are able to see the bolt out the back of the box which connects to the antenna pole.
Now I just have to get the pole and antenna wire mounted before winter gets here.