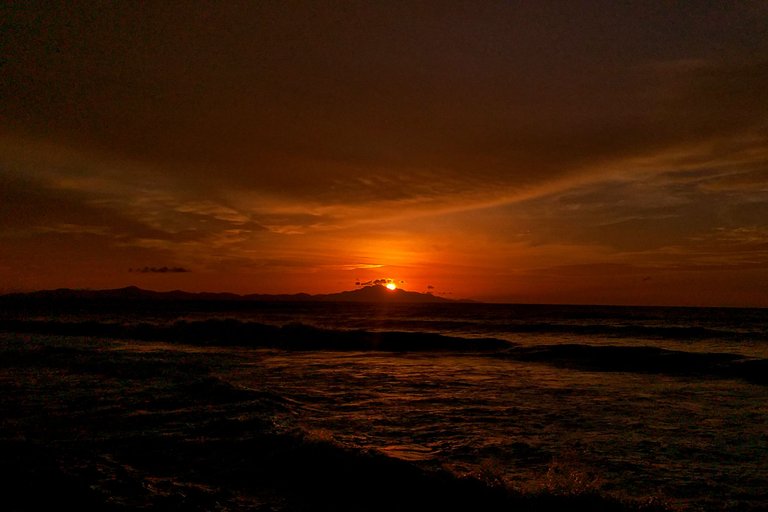 ---
Good night all…
Today is a very hot day that hit the westernmost province of Indonesia, namely Aceh Province. Even though the sun was very hot, I still chased the sunset spot this afternoon. The distance from my house to the location is about 12 km. This time I went to the location on Syiah Kuala beach which is located in Alue Naga Village, Aceh.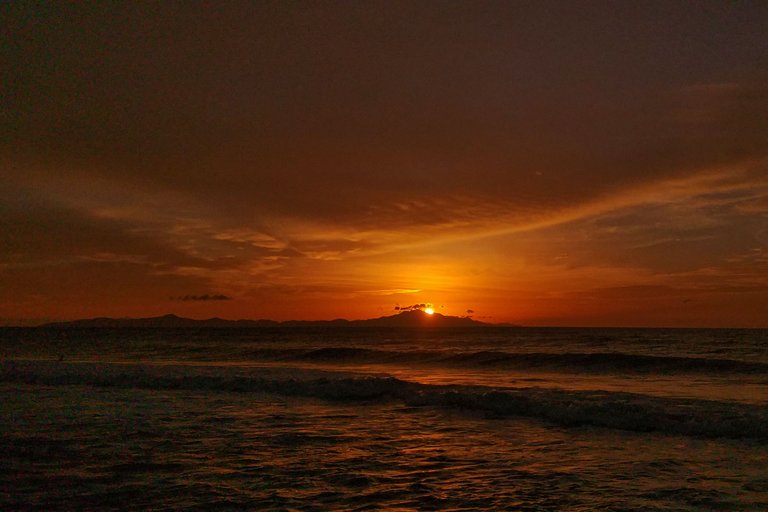 ---
Arriving at Alue Naga, I observed where the sunset spot was which was very good for me to capture. Even with a modest smartphone camera. I use the Samsung A8 brand Smartphone Camera. This is a smartphone that I use for everyday purposes.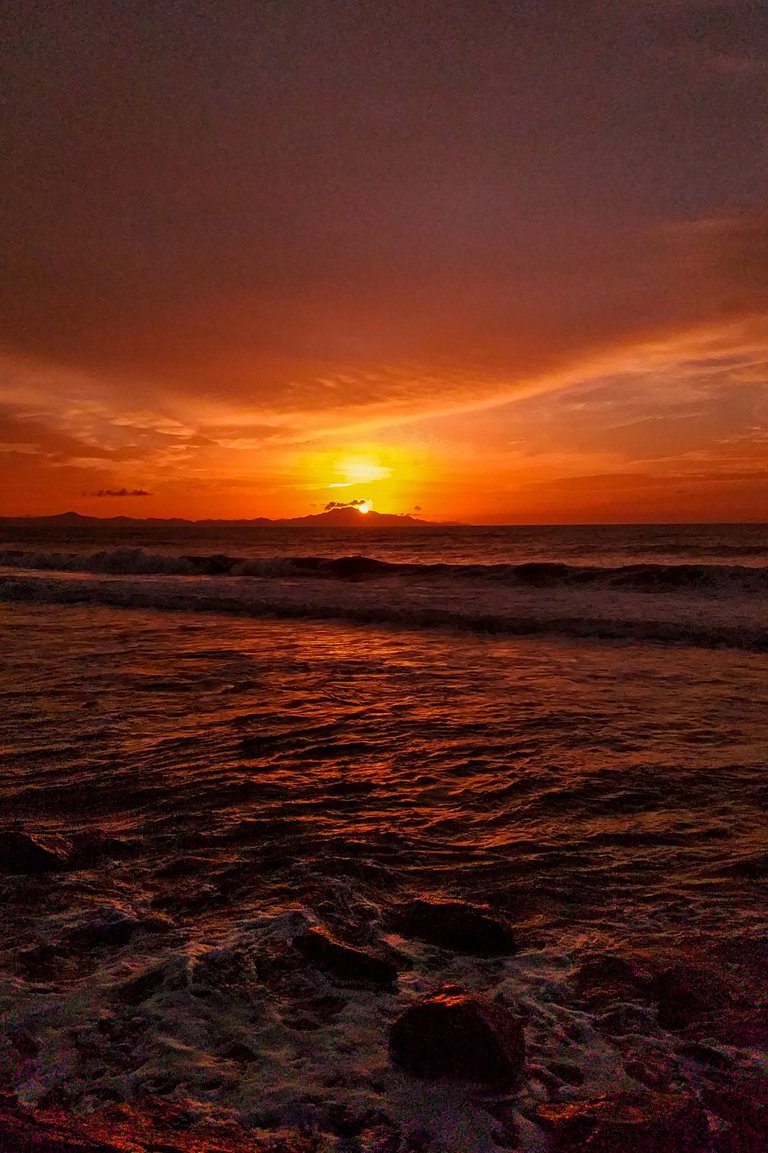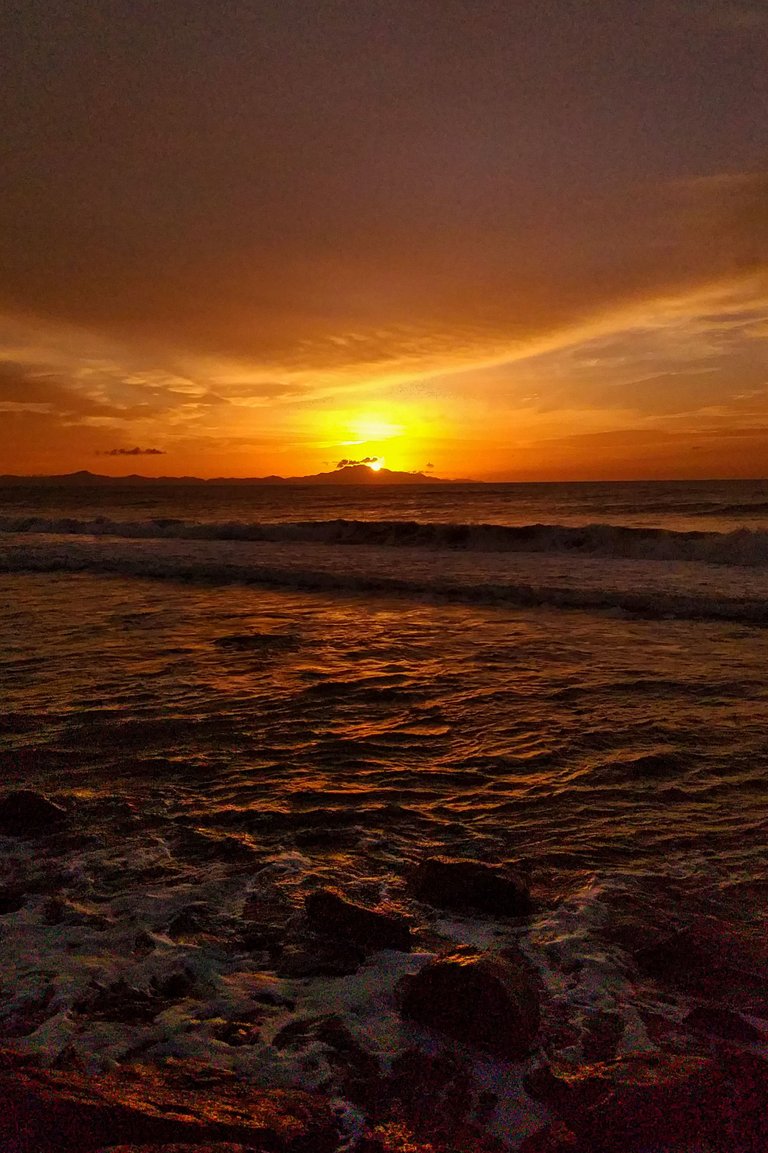 Here I will explain about the sunset, look at the position of the sun that descends slowly just above the peak of Nasi Island, describing it as if the sun is above the peak of the mountain with additional clouds around the peak and the sun.
Here I also explain a little about Nasi Island. Nasi Island is an island located at the tip of Aceh Province, northeast of Sumatra Island and northwest of Weh Island (Sabang Island). Nasi Island is included in the sub-district of Aceh Island, Aceh Besar District.
If we want to go to Nasi Island, then we will go by boat to get there. Nasi Island has five villages, including Lamteng, Deudap, Rabo, Pasi Janeng and Alue Reuyeueng. Lamteng village is the village with the largest population.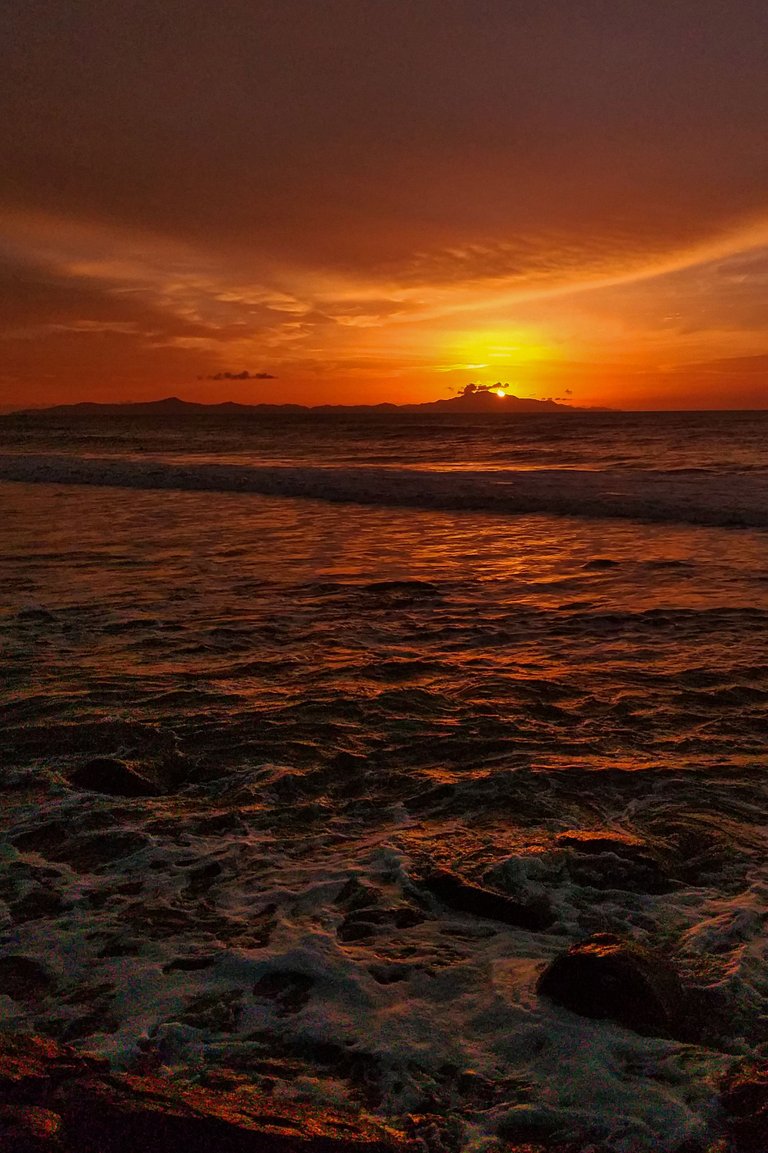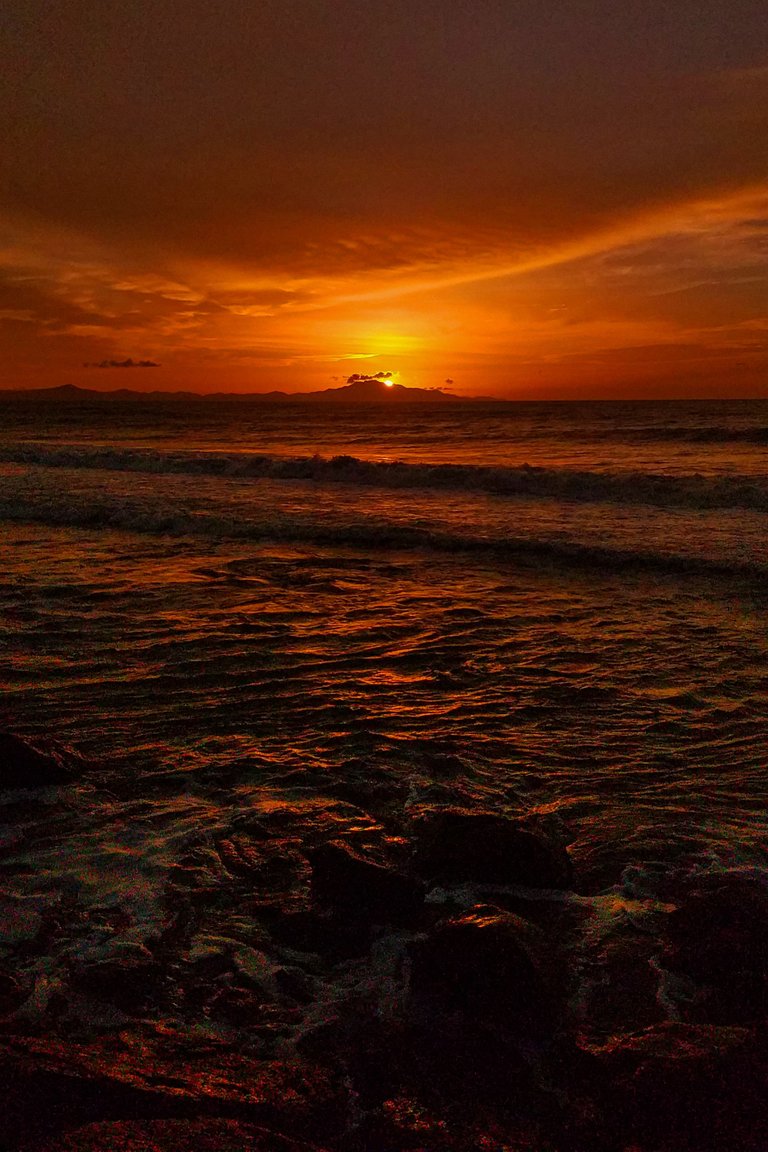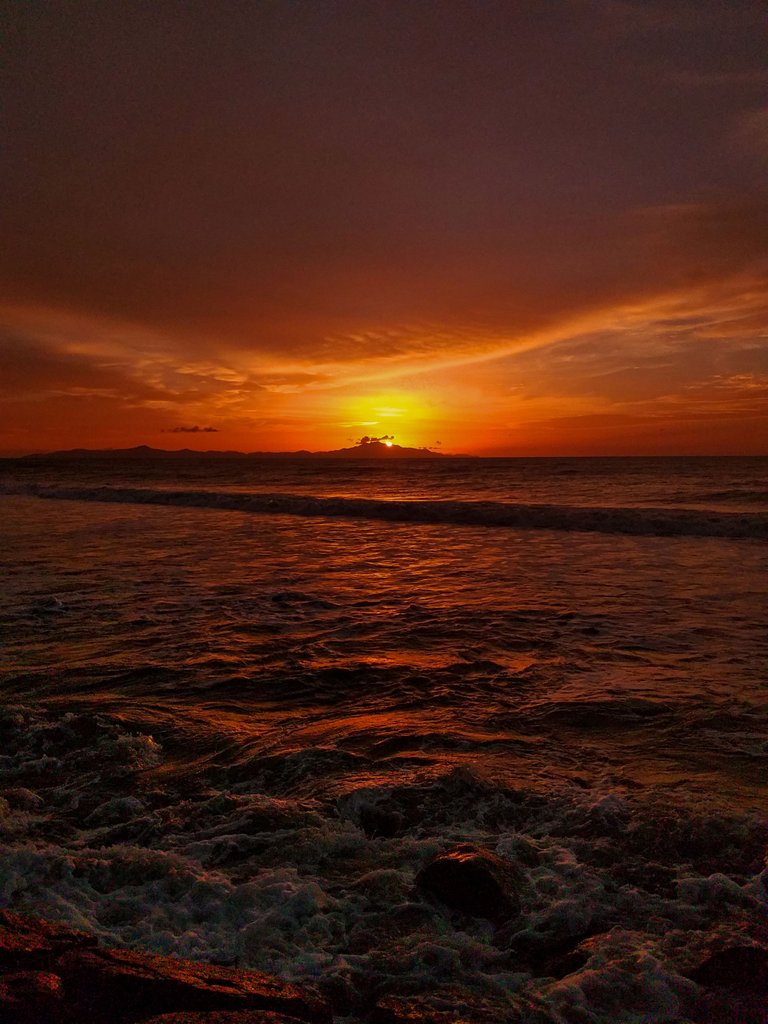 Nasi Island is flanked by several other islands, including Weh Island, Breueh Island, Keureusek Island, Batee Island, Bunta Island and Geupon Island.
Alright, below I show some pictures of the most beautiful sunsets I've ever gotten through the Samsung A8 smartphone.
Thank you..
Best Regards, @dusk.hunter