ABUS 160/50 Combination-Padlock / Zahlenkombinations-Vorhängeschloss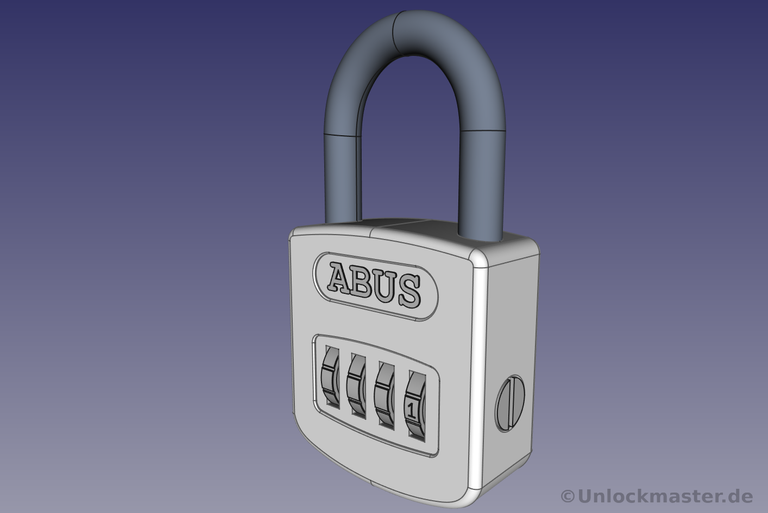 The combination padlocks ABUS 160/50 (4-digit) und ABUS 160/40 (3-digit) are very easy to read with a touch tool.
In an emergency, a Haribo plastic bag can also be used for (personal experience: works perfectly).
As a rule, a set of feeler gauges (automotive or metalworking) is ideally suited to grind a probe tip.
Material thickness and tip are different depending on the need ...
Die Kombinations-Vorhängeschlösser ABUS 160/50 (4-stellig) und ABUS 160/40 (3-stellig) sind sehr einfach mit einem Tastwerkzeug auszulesen.
Im Notfall kann hierfür auch ein Haribo Plastiktütchen dienen (Eigenerfahrung: funktioniert perfekt).
In der Regel ist ein Satz Fühlerlehren (KFZ-Bereich oder Metallverarbeitung) bestens geeignet um sich eine Tastspitze anzuschleifen.
Materialstärke und Spitze sind je nach Bedarfsfall unterschiedlich...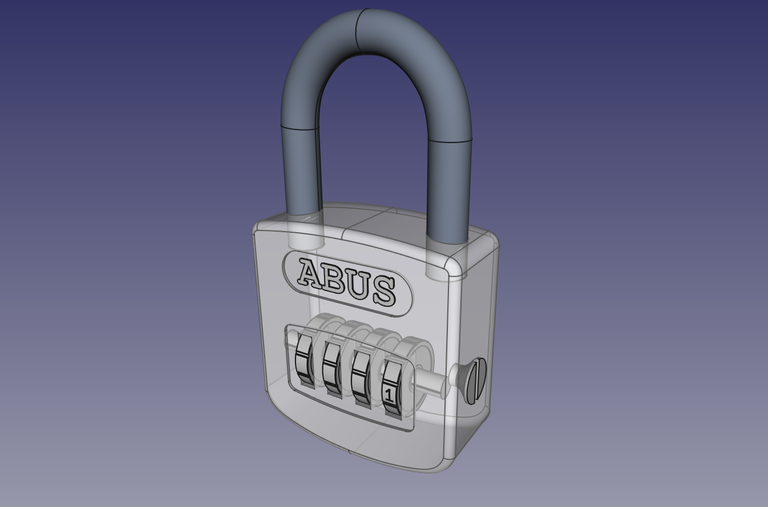 The 4 or 3 number wheels are individually adjustable. The system behind it is a multi-part shaft with a groove on it. This groove is used to lock the selected digit on the respective digit wheel and is always in line with the set digit.
Die 4 bzw. 3 Ziffernräder sind individuell einstellbar. Das System dahinter ist eine mehrteilige Welle auf der sich eine Nut befindet. Diese Nut dient der Verriegelung für die gewählte Ziffer am jeweiligen Ziffernrad und steht immer in einer Linie mit der eingestellten Ziffer.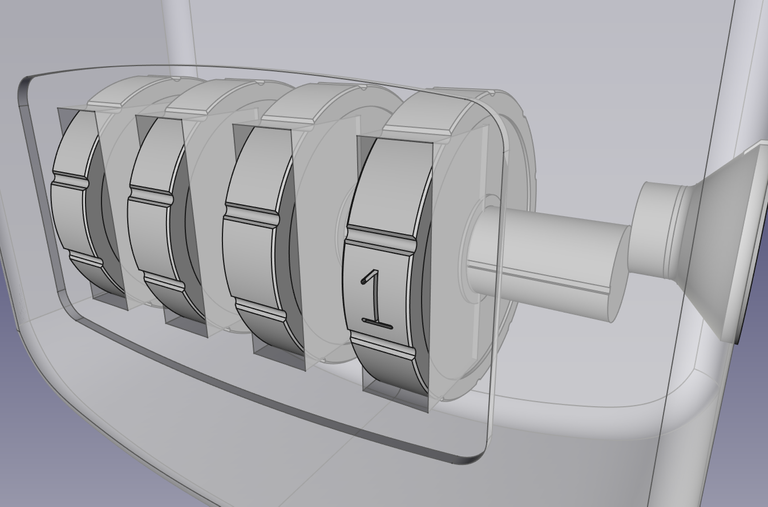 Hier noch einmal aus der Nähe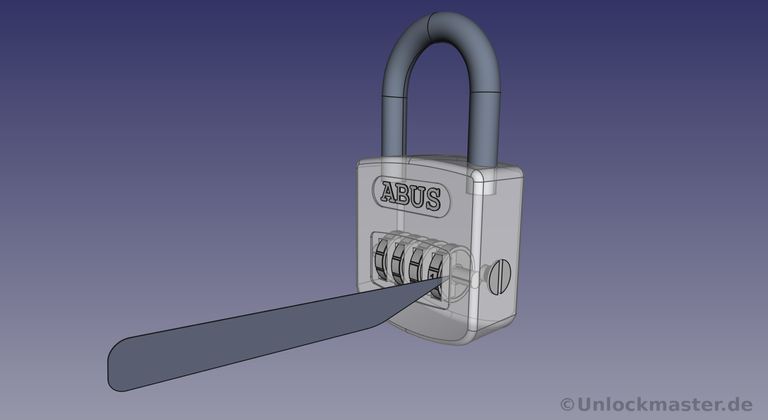 The touch tool is used to move between the number wheel and the housing as far as the shaft. If you now turn the number wheel, you can feel the groove in the shaft. The digit in this direction is the right one.
Mit dem Tastwerkzeug fährt man zwischen Ziffernrad und Gehäuse bis zur Welle hinein. Wenn man nun das Ziffernrad dreht, spürt man die Nut in der Welle. Die in dieser Richtung stehende Ziffer ist die vorher eingestellte.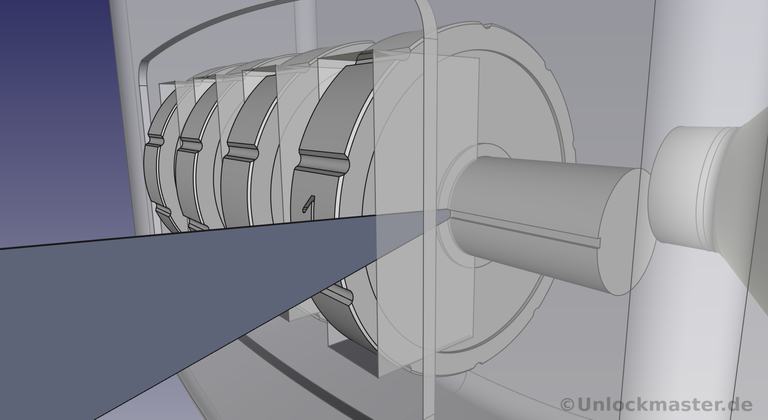 Hier noch einmal aus der Nähe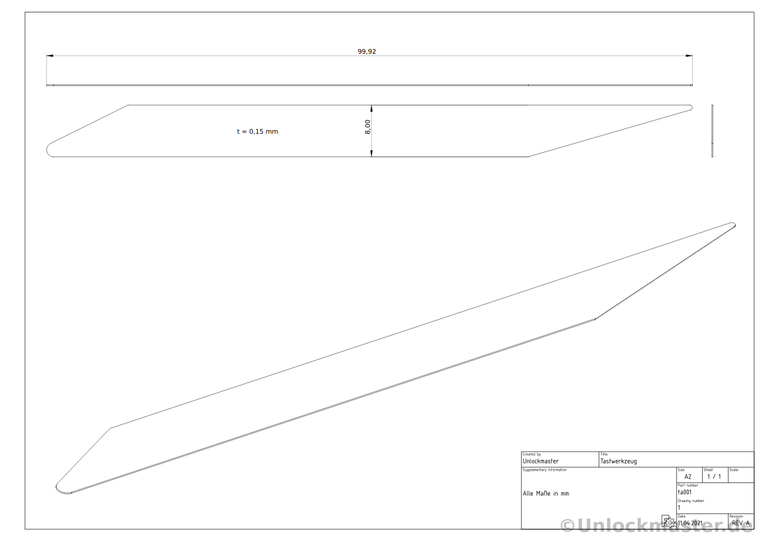 Zeichnung als PDF zum Download

Used Software:
:Verwendete Software

Final words
For questions, suggestions or criticism, just leave a comment below.
All questions will be answered!!
I would be happy for an Upvote or Reblog if you like this post!!
Stay tuned --> Don't forget to follow @unlockmaster !

Schlusswort
Bei Fragen, Vorschlägen oder Kritik einfach einen Kommentar da lassen.
Alle Fragen werden beantwortet!!
Auch über einen Upvote oder Reblog freue ich mich natürlich!!
Stay tuned --> @unlockmaster folgen nicht vergessen!

Letzte Posts