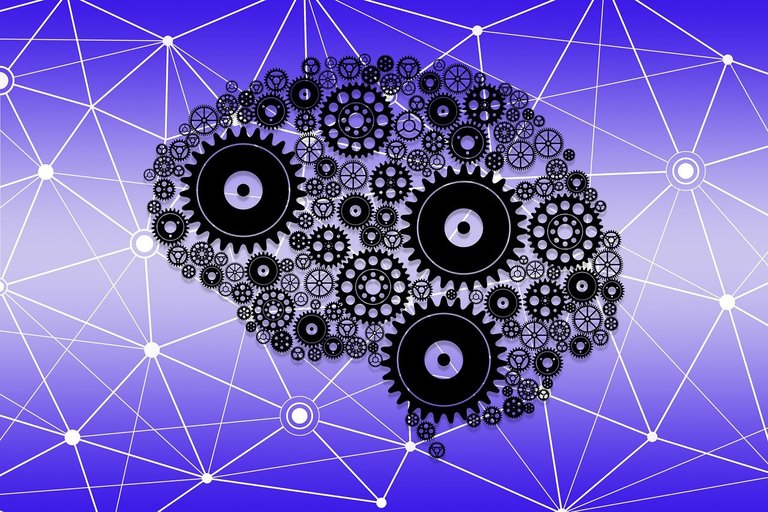 Source
Good morning, good afternoon and good evening hive people I hope you are very well. Today I want to touch on a topic of interpersonal social intelligence using some engineering knowledge to enhance the explanation.
Almost everyone knows what a feedback is, it is a term of greater use these days. In the old days it was commonly used in radio communications when someone called a station and forgot to turn the radio volume down and there was an unpleasant squeal that the announcers called feedback.
Now in engineering there are mechanical/electrical systems that need feedback to function in some specific way, this feedback can be positive or negative but the name is not for the effects on the system but for a mathematical sign. If it is positive the system increases its energy without control and produces oscillations (vibrations, undulations) in an infinite way which has its usefulness as long as that energy is limited, this produces a great stress in the system. On the other hand, the negative produces that the system stabilizes at a certain point which is ideal for control as long as the feedback level is limited. As is evident in one case there is control and in the other there is not. Now imagine the brain as that system, that although it is biological, which can also be compared with a mechanical one, it is also electrical.
What happens if we only or excessively tell the brain positive things about ourselves. The mind will oscillate between two points, ego and depression. There will be no middle ground and the person will be under dangerous stress at either point. At the ego point the person would act expecting the universe to fulfill his desires instantly and without refusals convinced of deserving everything in a conceited way, but the reality would hit him so hard that it would collapse all his beliefs unleashing fears and feelings of hatred and so he would be until again some event would deceive him again thinking he is the center of the universe and the cycle would repeat itself.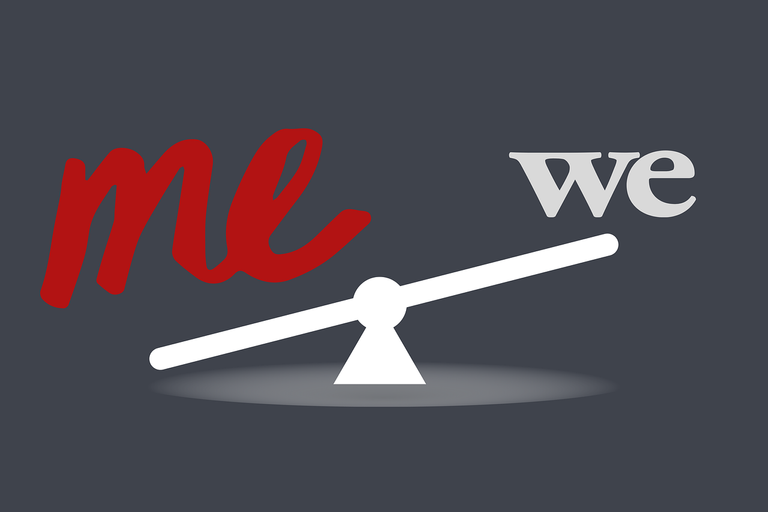 Source
Now imagine what happens with negative messages to the brain, everything will seem to be stagnant and with no way out. Some may have thought that there would be a premature end and maybe that could happen but in this case the brain seeks to adapt and the survival instinct would be activated and would create a stable and permanent state of aggressiveness applying the natural rule that says that the strongest survives. Anarchy would be the basis of all thoughts and every action would be directed towards the sole objective of survival and that leaves the social convention so it would collide head on causing violent conflicts in a state of permanent danger.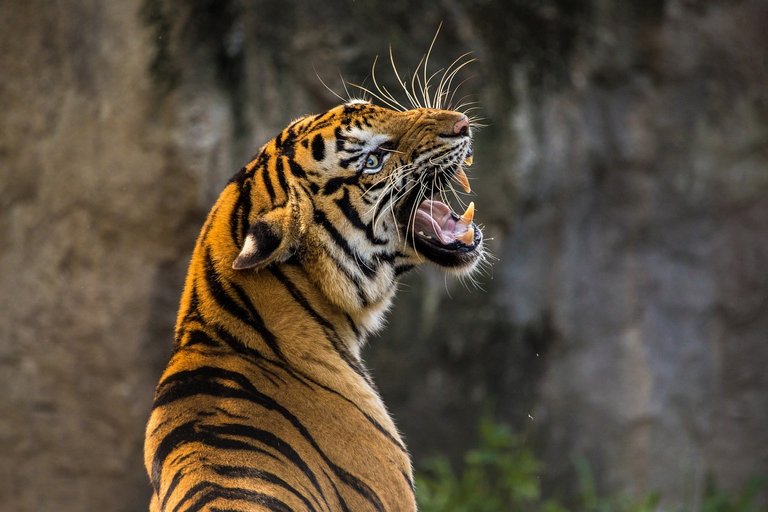 Source
All of us receive in life positive and negative messages throughout our growth, being the childhood where these thoughts are fundamental to determine our character and parameters of coexistence. The proportion between them will depend a lot on the family environment and the society in which we live, since it is in childhood when we are completely vulnerable. In the past this was not considered important but fortunately we have evolved and discovered that we can create a better society through a good balance between the messages we share and thus reach agreements and establish limits that benefit the majority and hopefully someday everyone. At this point I want to buy back the brain with mechanical / electrical systems that in the case of the most complex, require not one but two or more feedbacks which at least one is positive and one negative and constantly adapting to the needs of the system to achieve an almost perfect balance getting the most power from the system. In engineering, control methods are used to get the best out of each feedback and make the system as optimal and sustainable as possible over time. It is a philosophy that we instinctively crave but we still do not learn to control what we let into our brain because as children we were not taught that we have the power to choose what really makes us well to achieve our full potential according to what we want in life.

My mom always told me that everything in excess is harmful and now I tell you that extremes are dangerous and maybe we can not always see the danger at the moment but everyone will discover in time if your life is in balance or not, but that will depend on what we let into our system.
Are your lives in balance or some point where you feel stability and emotional well being?
Have you felt that you have been living on the edge?
Let me know in the comments and I will be happy to read them.
I hope this publication has contributed something good for everyone.
Thanks for reed and take care!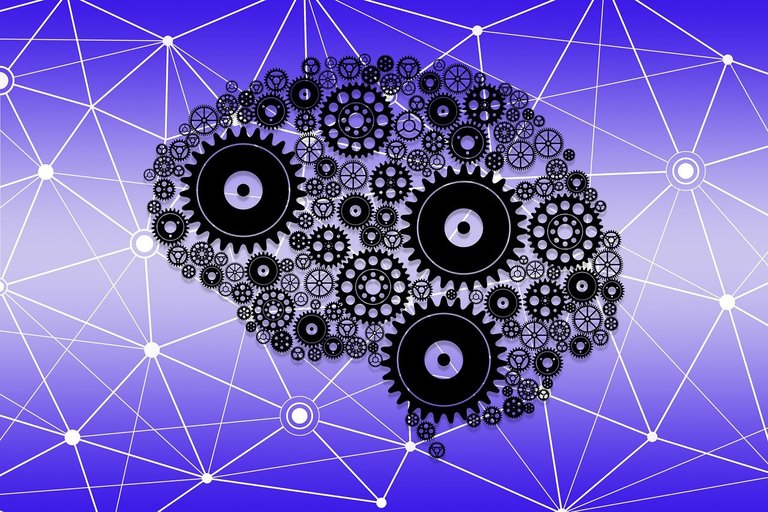 Source
Buenos días, buenas tardes y buenas noches gente de hive espero que estén muy bien. Hoy quiero tocar un tema de inteligencia social interpersonal usando algunos conocimientos de ingeniería para mejorar la explicación.
Casi todos saben lo que es una realimentación, un término de mayor uso en estos tiempos. Antiguamente se usaba comunmente en radiocomunicaciones cuando alguien llamaba a una emisora y olvidaba bajar el volumen de la radio y se producía un chillido desagradable que los locutores llamaban feedback.
Ahora en ingeniería hay sistemas mecánicos/eléctricos que necesitan realimentación para funcionar de alguna manera específica, esta realimentación puede ser positiva o negativa pero el nombre no es por los efectos sobre el sistema sino por un signo matemático. Si es positiva el sistema aumenta su energía sin control y produce oscilaciones (vibraciones, ondulaciones) de manera infinita lo que tiene su utilidad siempre que se límite esa energía, esto produce un gran estrés en el sistema. Por otro lado la negativa produce que el sistema se estabilice en cierto punto lo que es ideal para el control siempre y cuando se límite el nivel de la realimentación. Cómo es evidente en un caso hay control y en el otro no. Ahora imaginen el cerebro como ese sistema, que aunque es biológico igualmente se puede comparar con uno mecánico y a su vez también con uno eléctrico.
Que pasa si solo le decimos al cerebro cosas positivas sobre uno mismo. La mente va a oscilar entre dos puntos, el ego y la depresión. No habrá puntos medios y la persona estará sometida a un peligroso estrés en cualquier punto. En el punto del ego la persona actuaría esperando que el universo cumpliera sus deseos al instante y sin negativas, convencido de merecer todo de manera engreída, pero la realidad le golpearía tan duro que le derrumbaría todas sus creencias desatando miedos y sentimientos de odio y así estaría hasta que nuevamente algún evento le vuelva a engañar pensando en que es el centro del universo y el ciclo se repetiría.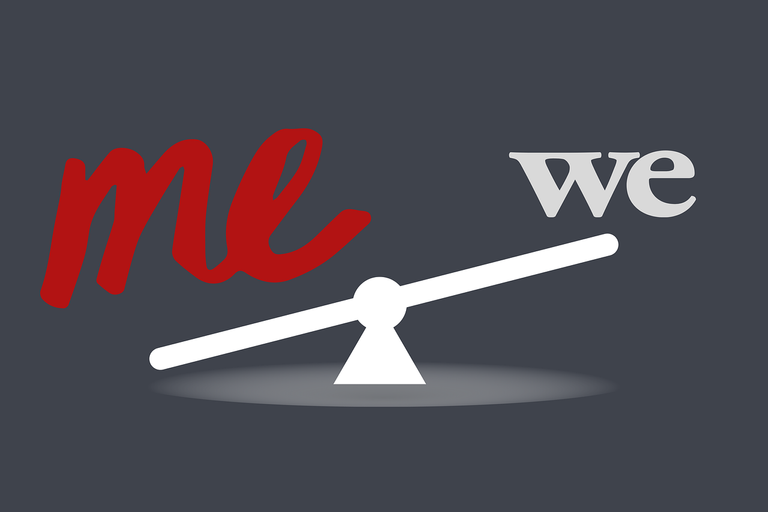 Source
Ahora imaginen lo que pasa con los mensajes negativos al cerebro, todo parecerá estar estancado y sin salida. Algunos habrán pensado que habría un final prematuro y tal vez eso pudiera ocurrir pero en este caso el cerebro busca adaptarse y el instinto de supervivencia se activaría y crearía un estado estable y permanente de agresividad aplicando la regla natural que dice que el más fuerte sobrevive. La anarquía sería la base de todos los pensamientos y cada acción iría dirigida hacia el único objetivo de sobrevivir y esta acción es ajena a la convención social por lo que chocaría de frente causando conflictos violentos en un estado de peligro permanente.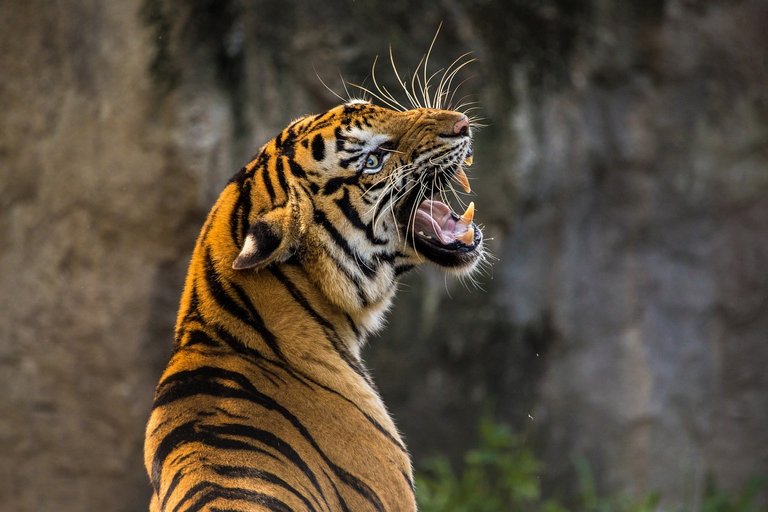 Source
Todos nosotros recibimos en la vida mensajes positivos y negativos a lo largo de nuestro crecimiento, siendo la infancia dónde estos pensamientos son fundamentales para determinar nuestro carácter y parámetros de convivencia. La proporción entre ellos va depender mucho del entorno familiar y la sociedad en la que vivamos, ya que es en la infancia cuando somos completamente vulnerables. Antiguamente esto no era considerado importante pero afortunadamente hemos evolucionado y descubierto que podemos crear una mejor sociedad a través de un buen equilibrio entre los mensajes que compartimos y de esa manera llegar a acuerdos y establecer límites que beneficien a la mayoría y ojalá algún día a todos. En este punto quiero volver a comparar el cerebro con los sistemas mecánicos/eléctricos que en el caso de los más complejos, requieren de no una sino dos o más realimentaciones las cuales al menos una es positiva y una negativa y que constantemente se van adaptando a las necesidades del sistema para alcanzar un equilibrio casi perfecto obteniendo el mayor potencia del sistema. En ingeniería se usan métodos de control para obtener lo mejor de cada realimentación y hacer que el sistema sea lo más óptimo y sostenible en el tiempo. Es una filosofía que nosotros instintivamente anhelamos pero aún no aprendemos a controlar lo que dejamos ingresar en nuestro cerebro porque de pequeños no nos enseñaron que tenemos ese poder de elegir lo que realmente nos hace bien para conseguir todo nuestro potencial de acuerdo a lo que deseamos en la vida.

Mi mamá siempre me decía que todo en exceso hace daño y ahora yo les digo los extremos son peligrosos y tal vez no siempre podamos ver el peligro al momento pero cada quien descubrirá a su tiempo si su vida está en equilibrio o no, pero eso dependerá de lo que dejemos ingresar a nuestro sistema.
¿Sus vidas están en equilibrio o algún punto dónde sientan estabilidad y bienestar emocional?
¿Han sentido que han estado viviendo al límite?
Déjenme saberlo en los comentarios que con gusto los estaré leyendo.
Ojalá está publicación haya aportado algo bueno para todos ¡Gracias por leer y cuídense mucho!