Hola mis amigos de Holos & Lotus hoy deseo compartir con ustedes una receta que durante años se ha convertido de mis favoritas en el cuidado de la piel, especialmente la del rostro. En mi caso mi rostro es de piel grasa y siempre había tenido que usar productos cosméticos para lograr equilibrar mi piel hasta que descubrí el agua de arroz, este es un secreto que emplean las mujeres en el continente asiático no solo para el rostro sino también para el cabello pero hoy solo les hablaré del rostro.
Hello my friends of Holos & Lotus, today I want to share with you a recipe that for years has become one of my favorite skin care products, especially for my face. In my case my face has oily skin and I always had to use cosmetic products to balance my skin until I discovered rice water, this is a secret used by women in Asia not only for the face but also for the hair but today I will only talk about the face.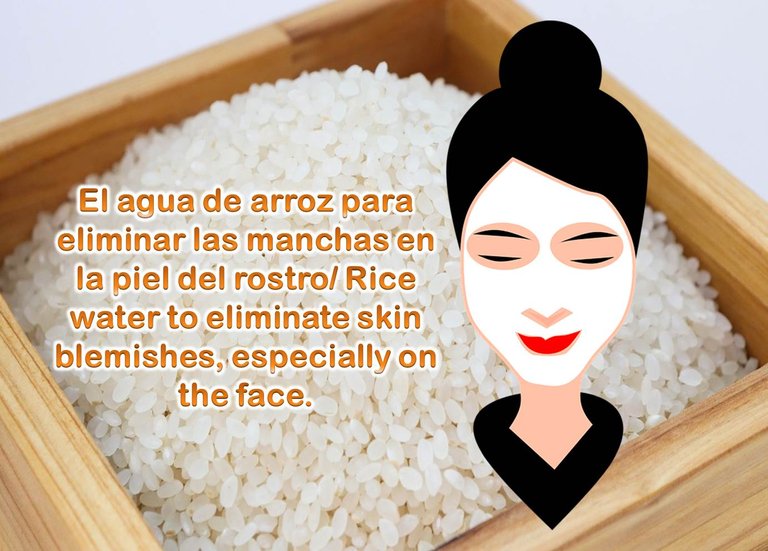 Fuente: @emimoron
Les cuento que el agua de arroz tiene beneficios que van desde contener elementos antioxidantes y vitaminas que mantienen la elasticidad de la piel del rostro y previenen las líneas de expresión también es un hidratante natural, ayuda en la circulación de la dermis, mejora la apariencia de los poros, suaviza la textura de nuestro cutis, matiza y equilibra la piel y, algo que para mí ha resultado maravilloso elimina las manchas ocasionadas por el sol o agentes externos que maltratan y manchan la delicada piel del rostro.
I tell you that rice water has benefits ranging from containing antioxidants and vitamins that maintain the elasticity of the skin of the face and prevent fine lines, it is also a natural moisturizer, helps in the circulation of the dermis, improves the appearance of pores, smoothes the texture of our skin, tones and balances the skin and, something that for me has been wonderful, eliminates stains caused by the sun or external agents that mistreat and stain the delicate skin of the face.
En lo que a mí respecta con la cuarentena y el uso del tapaboca comencé a notar unas manchas que se formaban alrededor de mi boca y nariz así como en los pómulos, estas manchas oscuras parecidas al que en ocasiones pueden aparecer con los embarazos en el caso de las mujeres por los cambios hormonales estaban siendo una reacción alérgica al tapaboca que les parece. Lo primero que hice fue ir donde un dermatólogo quien me receto una crema aclarante, luego por mi curiosidad e inclinación por los productos naturales comencé a buscar soluciones no químicas al problema y me topé con esta receta que continuación les doy:
As far as I'm concerned with the quarantine and the use of the mouth guard I began to notice some spots that formed around my mouth and nose as well as in the cheekbones, these dark spots similar to those that can sometimes appear with pregnancies in the case of women due to hormonal changes were being an allergic reaction to the mouth guard that seems to them. The first thing I did was to go to a dermatologist who prescribed me a lightening cream, then because of my curiosity and inclination for natural products I began to look for non-chemical solutions to the problem and I came across this recipe that I give you below:
Ingredientes/ Ingredients:
1 taza de arroz/ 1 cup rice
2 tazas de agua/ 2 cups of wáter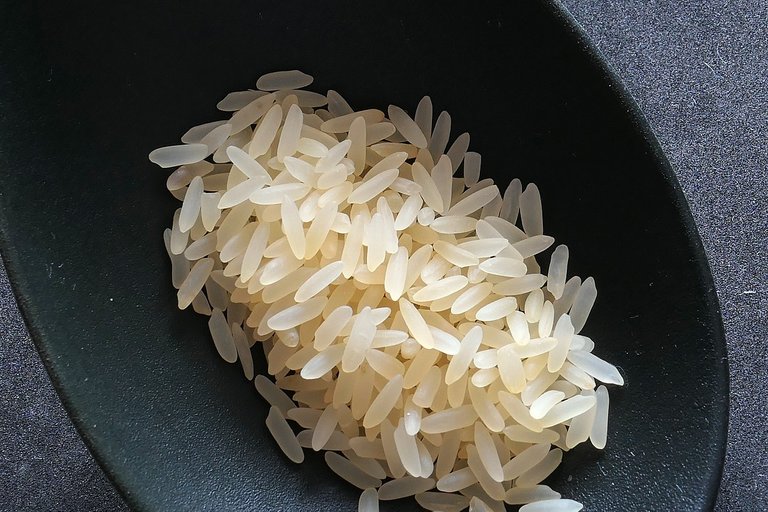 Source: pixabay.com
Preparación: Lavamos muy bien el arroz y lo colocamos en un recipiente con las dos tazas de agua lo vamos a cubrir con un paño o trozo de tela y dejamos a temperatura ambiente por media hora, luego de eso colamos el arroz y colocamos el agua en un recipiente. Esta agua nos puede durar en un lugar fresco y donde no este expuesto al sol directamente de entre 5 a 7 días luego de eso debemos cambiarla, si notan que cambia un poco el aroma al pasar los días no se preocupen eso es una señal que los componentes están fermentando y sus resultados serán mejores, pueden usarlos todas las noches como un tónico luego de lavar bien su rostro, durante el día si no van a estar expuestos al sol también lo pueden usar y así rápidamente comenzaran a ver los fantásticos resultados de esta receta.
Preparation: We wash the rice very well and place it in a container with the two cups of water we are going to cover it with a cloth or piece of cloth and leave it at room temperature for half an hour, after that we strain the rice and place the water in a container. This water can last us in a cool place and where it is not exposed to direct sunlight for 5 to 7 days after that we must change it, if you notice that the aroma changes a little over the days do not worry that is a sign that the components are fermenting and your results will be better, you can use them every night as a tonic after washing your face well, during the day if you are not going to be exposed to the sun you can also use it and so quickly begin to see the fantastic results of this recipe.
Les digo por experiencia propia que funciona maravillosamente, mientras tenia las manchas durante 15 días la usaba de día y de noche hasta que las manchas desaparecieron, ahora solo por las noches para mantener la piel de mi rostro. Espero les sea de utilidad esta receta fácil y accesible para nuestro cuidado facial.
I tell you from my own experience that it works wonderfully, while I had the spots for 15 days I used it day and night until the spots disappeared, now only at night to maintain the skin of my face. I hope you find this easy and accessible recipe useful for our facial care.
Nota: La taza de arroz que hemos remojado la podemos preparar y consumir, pues sirve para el consumo y así no se desecha nada, especialmente si es comida.
Note: The cup of rice that we have soaked can be prepared and consumed, since it is used for consumption and thus nothing is discarded, especially if it is food.