Greeting everyone ,
How are you? I hope you have a great day today that better than yesterday.
UPDATE ON CRYPTO
Quick update on BTC price showing the market now is at now at 21614.92 . This week showing buyer movement between sideway range from latest support to previous support. The market trying to making correction but still showing indecision
movement between bullish or bearish trend.
Technically , if the market break the resistance (M1) it might become fakey and making (M2) or signal for another buy trend which is risky because the long term projection is still in bearish. If there is no BTC pumping , usually it ll continue making M3 movement which continue the sideway market until there trend movement. M4 is the first confirmation for buying trend confirmation. Usually , the fundamental or news will lead the technical analysis when the whale making their decision to lead the market.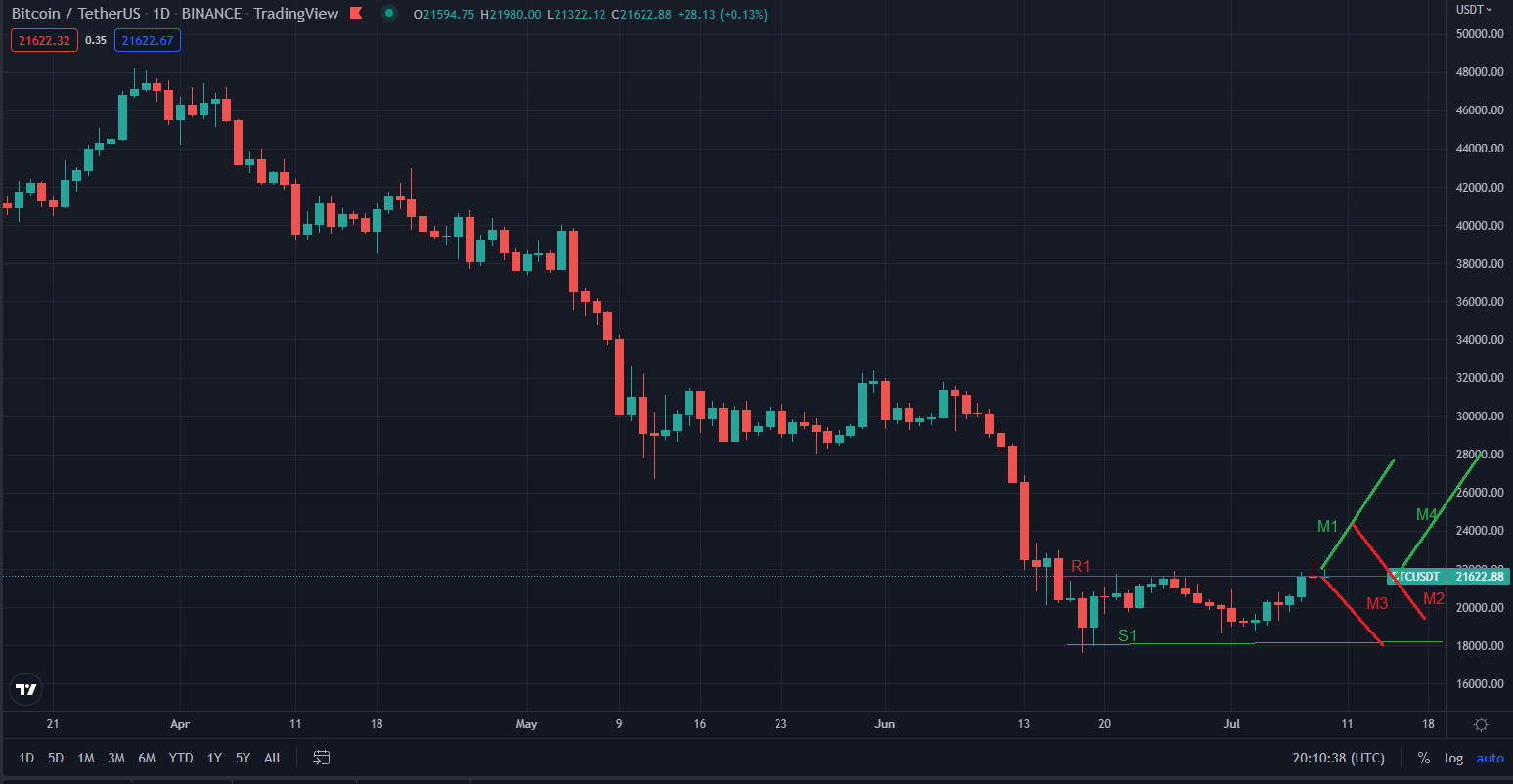 This is not an expert advise , its just how i see the market movement.
While in other hand , HIVE price is at 0.4866 which slightly better price after it going down at 0.3124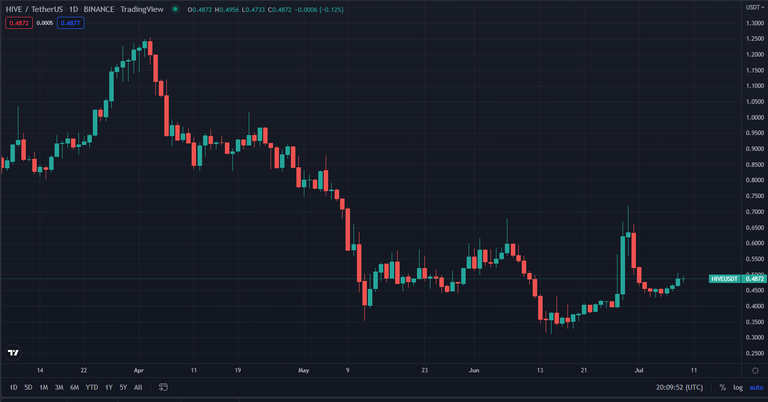 LATEST UPDATE ON MY RISING STAR GAME
It's been a while i havent post anything about rising star. But , even i was silent and didnt post any i still do my regular busking in this game. The latest update is the runner is now slashing their fee. It is quite cheap where some runner has lower down to 10% on its price .
LINK HERE : https://peakd.com/hive-195370/@risingstargame/the-runners-and-teachers-are-broke-theyre-slashing-their-fees
Second update is the FESTIVAL WORLD TOUR is now at their last city at Costa Rica , and all the blending band is now available in BLEND MODE. Yeah , we have fun on this mission. We go to all the world with this FESTIVAL WORLD TOUR . We see different people and culture and the important thing we share the love to world. I hope this is not the end but we ll see another world tour soon.

Third update is the S41 ABS is in town. Do forget to get this seasonal card and blend it to animated S41a after you got 10 of them. SPIN the mission to get the S42 The scratcher and S43 Pro Dj Mixer or you can be like me who buy it from the market :).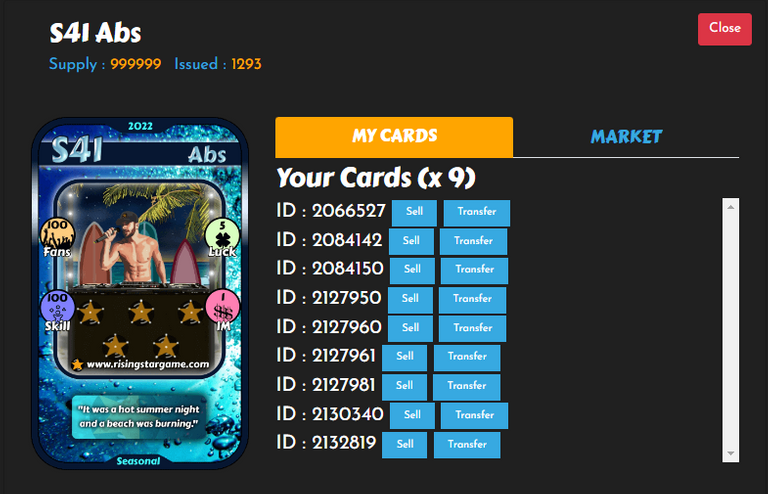 LUCKY PICK for 64 Tiana GIVEAWAY
As promise , we ll send 64 Tiana for this posting giveaway. Let's pick the winner using https://wheelofnames.com/ for our lucky list , and the winner congratulations :

Here is it come 64 TIANA :

We ll send 65 Firefly for my next risingstar post , so if you play risingstar , comment your name below to join the lucky pick giveaway.