Rising Star es un juego de ROL P2E, en el que podrás vivir tu propia carrera musical basado en cartas de colección para generar recompensas, construido en la red HIVE.
Rising Star is a P2E ROL game, in which you can live your own music career based on collectible cards to generate rewards, built on the HIVE network.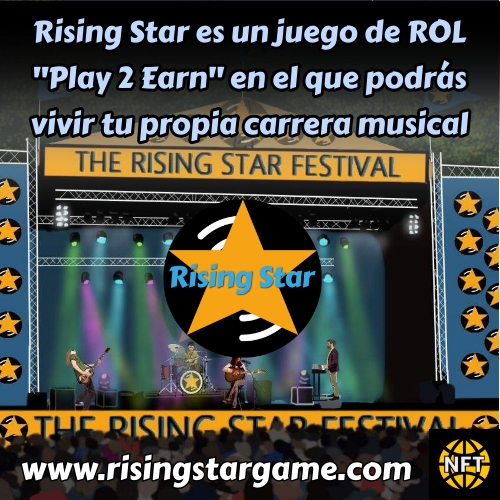 En Rising Star el objetivo es hacer misiones, formar una banda y hacer una gira mundial.
In Rising Star the goal is to do missions, form a band and go on a world tour.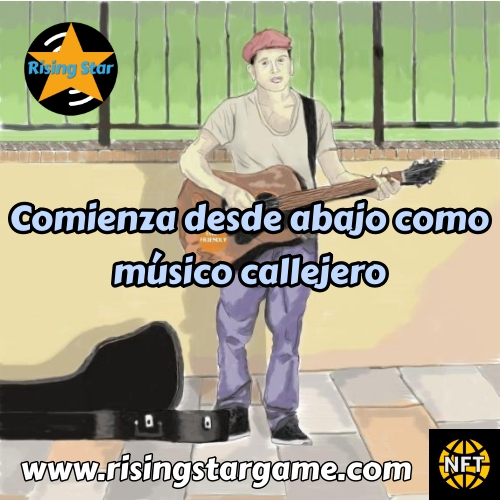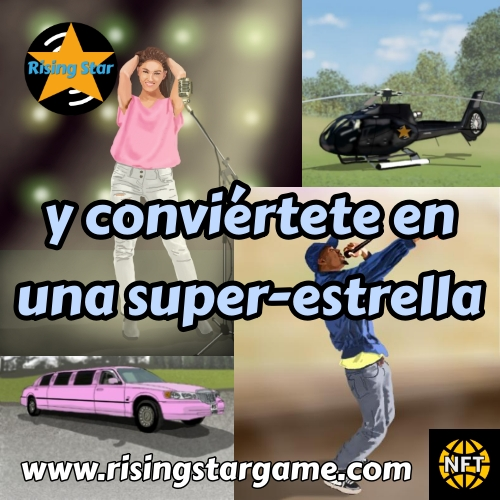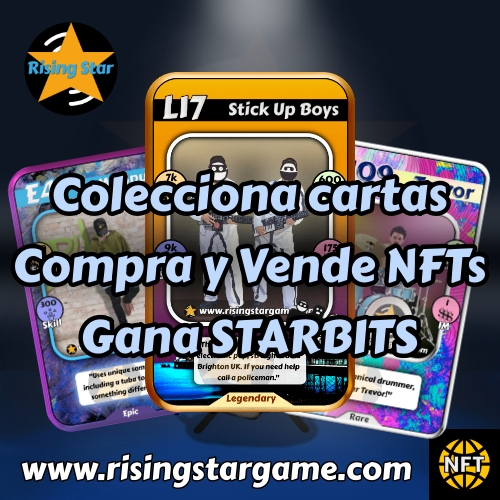 Sus tokens son:
STARBITS: Generas STARBITS haciendo misiones y se utilizan para comprar cartas, packs, nft's, etc.
STARPRO: Se puede comprar a través de varios exchange de la red HIVE, para poder participar en el FESTIVAL WORLD TOUR y ganar cartas EXCLUSIVAS!
Your tokens are:
STARBITS: You generate STARBITS by doing quests and they are used to buy cards, packs, nft's, etc.
STARPRO: Can be purchased through various HIVE network exchanges, in order to participate in the FESTIVAL WORLD TOUR and win EXCLUSIVE cards!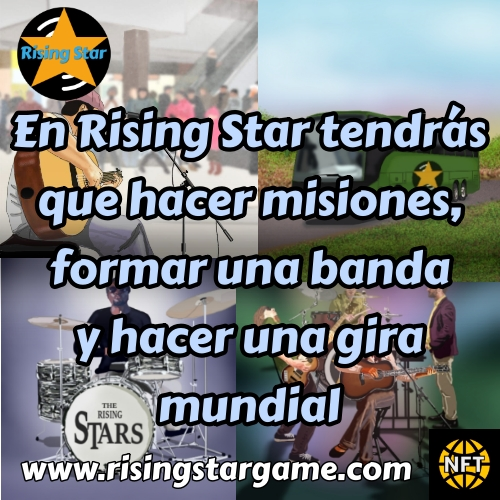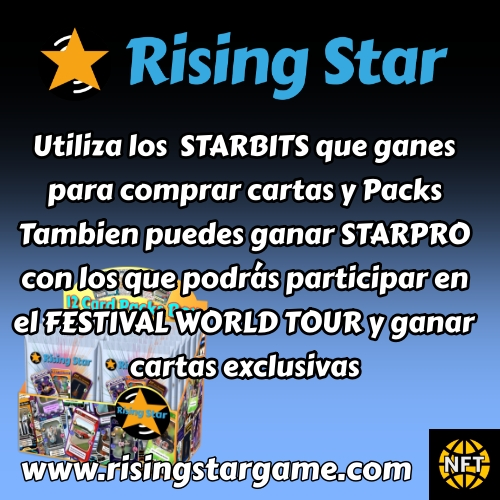 Haz lecciones de música con el instrumento que mas te guste y especializate para poder generar mas STARBITS y tus fans se vuelvan LOCOS!!
Take music lessons with the instrument of your choice and specialize in order to generate more STARBITS and make your fans go CRAZY!
En Rising Star también podrás crear tus propios NFT y hacer misiones especiales e incluso vender tu música convertida en NFT's de audio.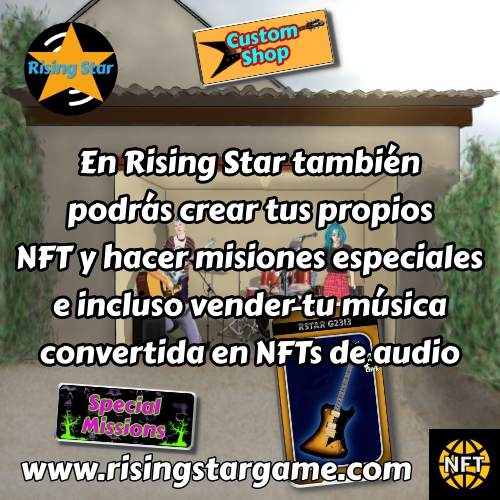 ¿Qué esperas para armar tu propia banda y hacer una gira mundial? 🔥
¿Cuál es tu banda favorita? 🎼
Les dejo mis redes sociales para que puedan pasarse.
Mi canal de youtube: https://www.youtube.com/c/Dorregogonzalo
Mi discord: https://discord.gg/mEYvbN4kpm
Mi Twitch: /gonzalodorrego
Instagram de mi comunidad: https://www.instagram.com/nftworldes/
Twitter de mi comunidad: https://twitter.com/nftworldnetwork