| Latin name | Observation date | Location |
| --- | --- | --- |
| Euphorbia milii | Feb 26, 2023 | Cuba |
Photos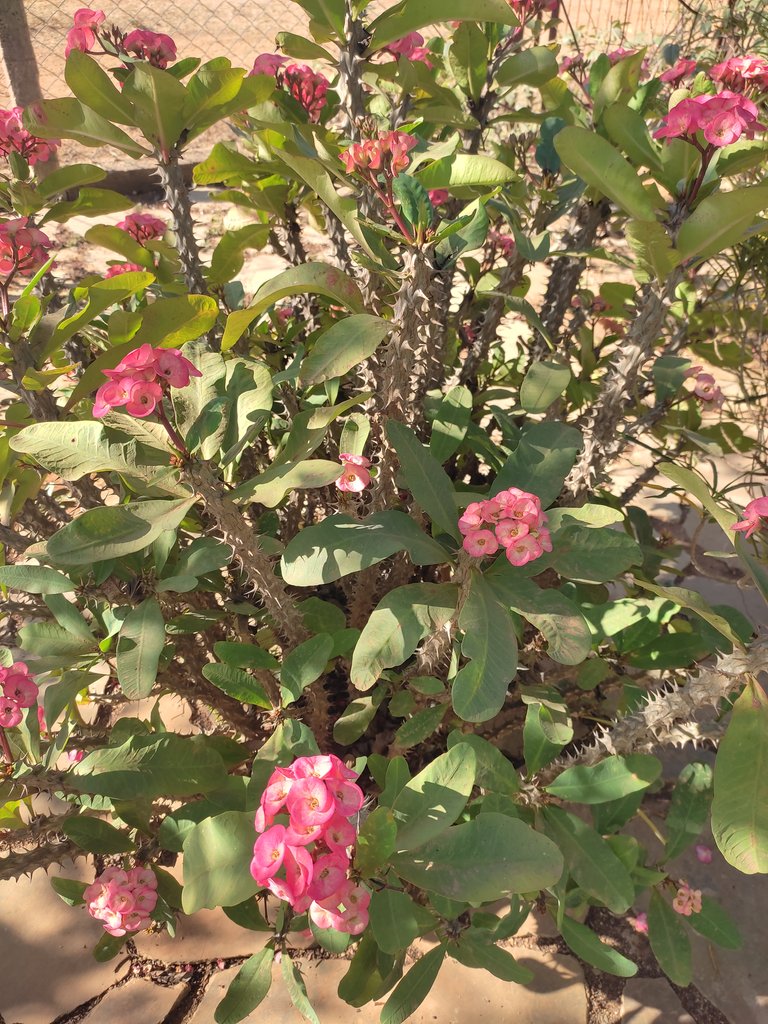 The crown of Christ (Euphorbia milii) is a phanerogamous plant of the genus Euphorbia. It is a thorny shrub that can reach 150 cm in height.
La corona de Cristo (Euphorbia milii) es una planta fanerógama del género Euphorbia. Es un arbusto espinoso que puede alcanzar los 150 cm de altura.
There are varieties of this plant, red, pink, yellow, orange.
Existen variedades de ésta planta, rojas, rosadas, amarillas, naranjas.
In my house they were planted to my mother's taste, who is who loves this type of plants, because I like roses and orchids more.
En mi casa se sembraron a gusto de mi mamá que es a quién le encanta este tipo de plantas, pues a mí me gustan más las rosas y las orquídeas.