| Latin name | Observation date | Location |
| --- | --- | --- |
| Eryngium foetidum | March 03, 2023 | Cuba |
Photos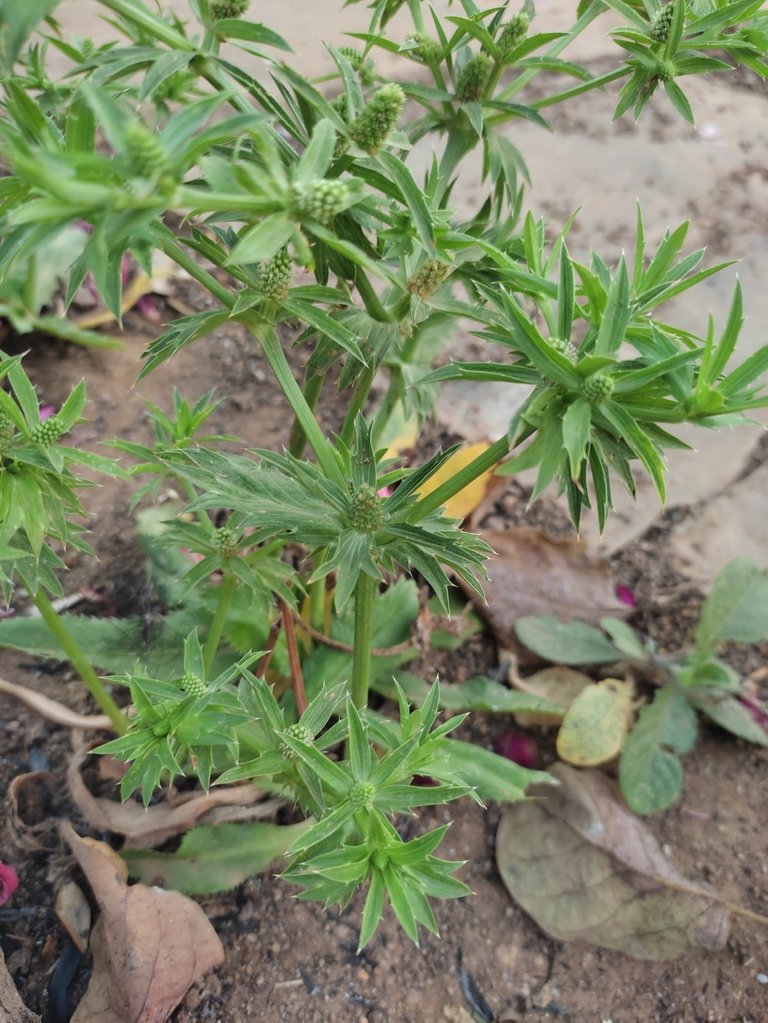 Latitude
Longitude
Map
21.69941
-78.630724
| https://www.openstreetmap.org/?mlat=21.69941&mlon=-78.630724 |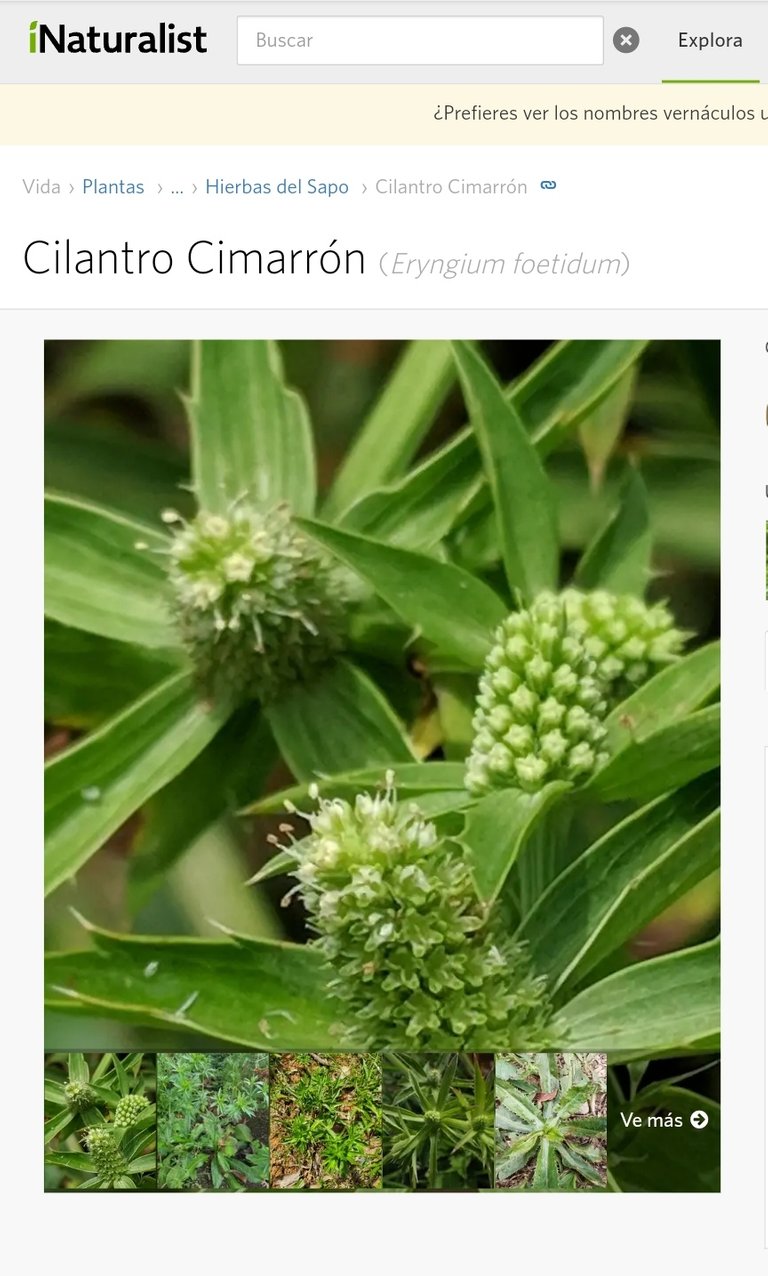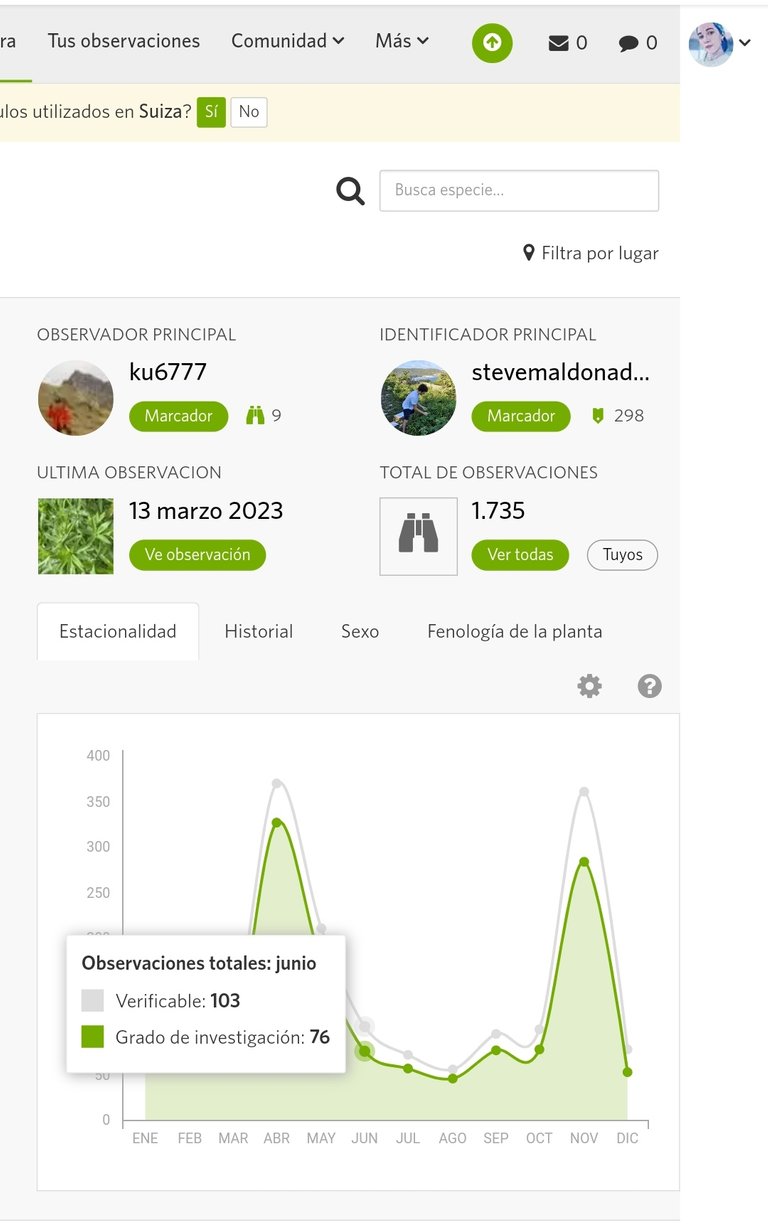 This plant (cilantro) is well known in Cuban kitchens, it is one of the most used spices, especially in the making of the renowned potajes where this ingredient cannot be missing and gives it a particular flavor.
Esta planta( cilantro) es muy conocida en las cocinas cubanas, es una de las especias más usadas sobre todo en la realización de los reconocidos potajes donde este ingrediente no puede faltar y le da un sabor particular.
In other Latin American regions, it is known by the name of cilantro...and the well-known cilantro is a plant...a few cm taller and its leaves are very similar to those of parsley, which is why they are frequently confused.
En otras regiones de Latinoamérica, a éste se le conoce con el nombre de culantro...y el conocido cilantro es una planta...de unos cm más de alto y sus hojas son muy parecidas a las del perejil, razón por la cuál son confundidos frecuentemente.