Another day has come to a close so here's guessing I should give praise to it...???
After all, if events which never happened, did happen, then I might be dead and frustratingly attempting to post with ghostly fingers.
Ya know...?!?!?!? I never could understand why people often say, "Be happy that you're still alive" after you've told them a harrowing experience you had, and almost died... If Heaven is supposed to be so heavenly, then wouldn't I be happier dead?

Maybe the people that tell me how lucky I am to be alive, think I'm going to Hell once I've croaked? Maybe, they don't believe in Heaven or Hell at all?
I don't know...??? Personally, I feel that death is not the 'end of the line' for we Earthly travelers. In some way, shape and form, we continue on.
I've had numerous encounters with family and friends, in a variety of ways after they were deceased. One day I might write about some of those experiences, once again; I've written about them elsewhere over the years.
One evening, I heard a sister call my name twice from a short distance behind me... I didn't even know she had tragically died, earlier that day...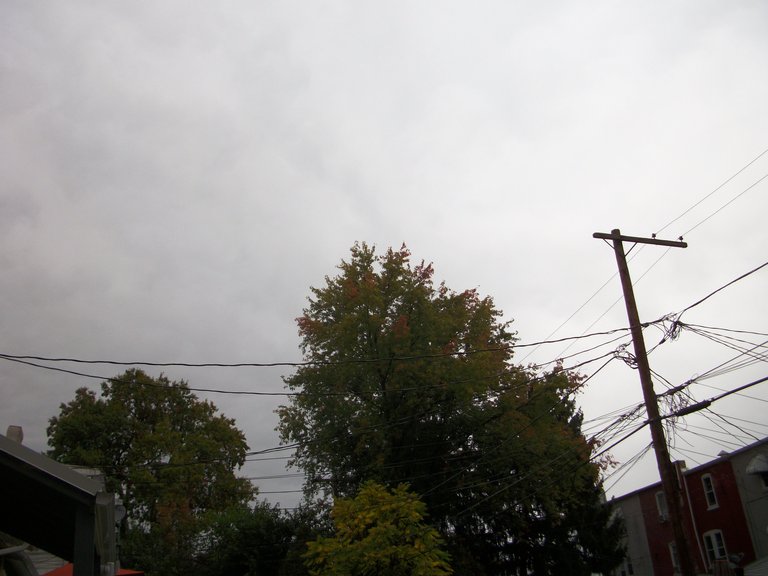 Another time, as I kicked back in my recliner to watch the Evening News, a strange, flickering Orb, slowly traveled the length of my wall, close to the ceiling.
It appeared mostly black at it's center, with little spark-like things surrounding it's perimeter...??? It slowly faded away as I watched in wonder...
A few hours later, I received a call that my teenaged niece (Godchild) had died in an automobile accident at about that time, the evening news was being broadcast.
My father once decided to go to bed early one night because he, "wasn't feeling well". He had a little clock-radio near his bedside, that he'd always turn on to have soft music lull him into sleep.
That night, while he adjusted the volume knob, the radio sparked and sent up a plume of smoke. The hands of the clock had stopped right around the time his brother died from a heart attack 200 miles away...
ANYWAY... I guess that's about all I have on my mind for now, my friends. Have any of you been signaled in some way by a deceased friend or family member?
Stay well, or... get that way.
I'll see ya, when I see ya...
Ciao


Founder- Free Speech Community
(https://peakd.com/c/hive-168088/created)
---
Consider Following AngryMan's Curation Trail at (https://hive.vote/) in Support of Censorship Resistant (Free Speech Community)
Images:
Personal File