Video Source - Fuente del video
Greetings, as always, wishing you from my workshop the best at health and tranquility for all of you.

I am still working on a damaged LED TV of the family and looking for information, I found this led tester, much simpler and cheaper than the one I showed in a previous post.

I did the mount, and it works. I do the montage for security, there are many fake videos on YouTube, the information cannot be taken for granted without checking.

I have to point out that by placing a relay, you can replace the integrated circuit that turns on the LEDs, when it is damaged and for some reason cannot be replaced.

So this is my version, I hope you find it useful.


Saludos, como siempre deseandoles desde mi taller lo mejor en salud y tranquilidad para todos ustedes.

Me encuentro aun trabajando en un Tv Led dañado de la familia y buscando informacion, halle este probador de leds, mucho mas sencillo y economico que el que mostre en un post anterior.

Hice el montaje, y funciona. Hago el montaje por seguridad, hay multitud de videos falsos en YouTube, no puede darse por cierta la informacion sin comprobar.

Tengo que señalar que colocando un rele, puede reemplazar el circuito integrado que enciende los leds, cuando se daña y por algun motivo no se puede reemplazar.

Asi que esta es mi version, espero que les sea de utilidad.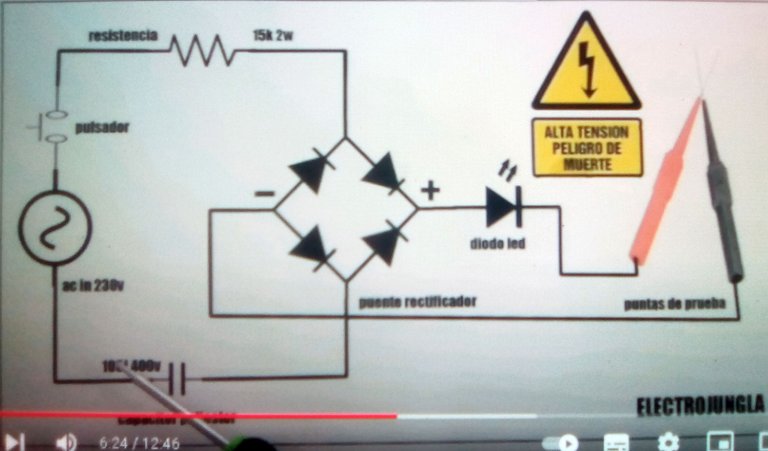 I made a shot of the plane, for the explanation, if you can enter the video and if it seems good, give him support, the gentleman has very useful and interesting information, and it is greatly appreciated that he helps in a disinterested way.


Hice una toma del plano, para la explicacion, si pueden entren al video y si les parece bien, denle apoyo, el señor tiene informacion muy util e interesante y se agradece mucho que ayude de forma desinteresada.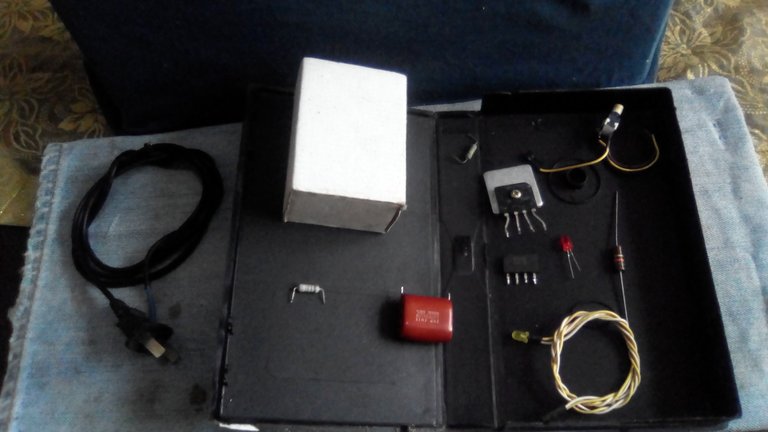 The list of components is very reduced:
A 15K (2W) resistor
A 1Uf capacitor (400 V)
a push button
A bridge rectifier (does not require exact specification)
a LED diode
Cables.

As always, all the components that I use are recycled from sources, sound equipment and recycled computers.


La lista de componentes es muy reducida:
Un resitor de 15K (2W)
Un capacitor 1Uf (400 V)
Un pulsador
Un puente rectificador (no requiere especificacion exacta)
Un diodo led
Cables.

Como siempre, todos los componentes que emplee, son reciclados de fuentes, equipos de sonido y computadores reciclados.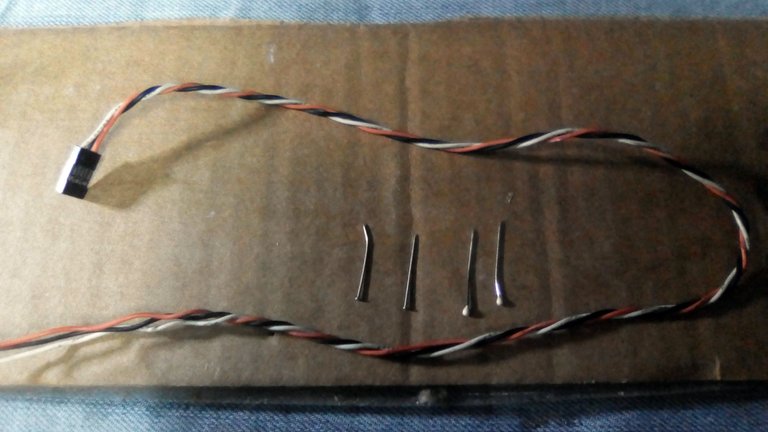 I made the ends with sewing pins and cables with a recycled connector from a computer. When the tests are done, the tips of the tester are very thick, many times they get in the way and do not fit into the connectors for the LEDs.


Hice las puntas con alfileres de costura y cables con conector reciclado de un computador. Cuando se hacen las pruebas las puntas del tester son muy gruesas, muchas veces estorban y no entran en los conectores para los leds.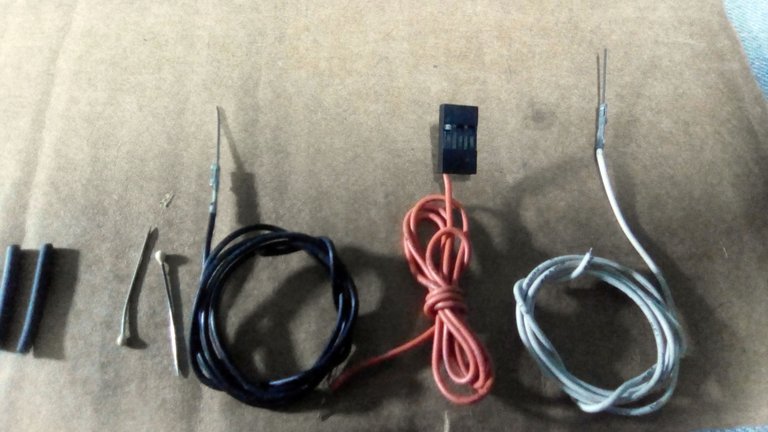 Use the plastic jacket of a cable to insulate the sewing pins, so you can handle them.


Use el forro plastico de un cable para hacer el aislamiento a los alfileres de costura y poder manipularlos.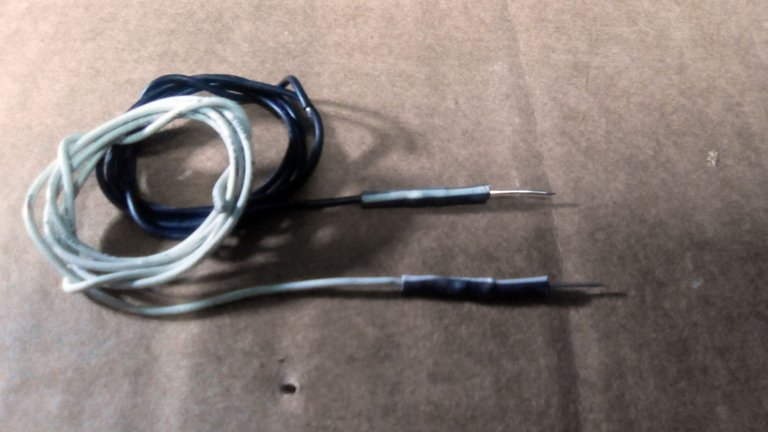 For the testers, I replace the tips with sewing machine needles. The ones that come standard are very thick and do not work well in newer equipment.


Para los tester, reemplazo las puntas con agujas de maquinas para coser. las que vienen de serie son muy gruesas y no sirven para trabajar bien en los equipos mas nuevos.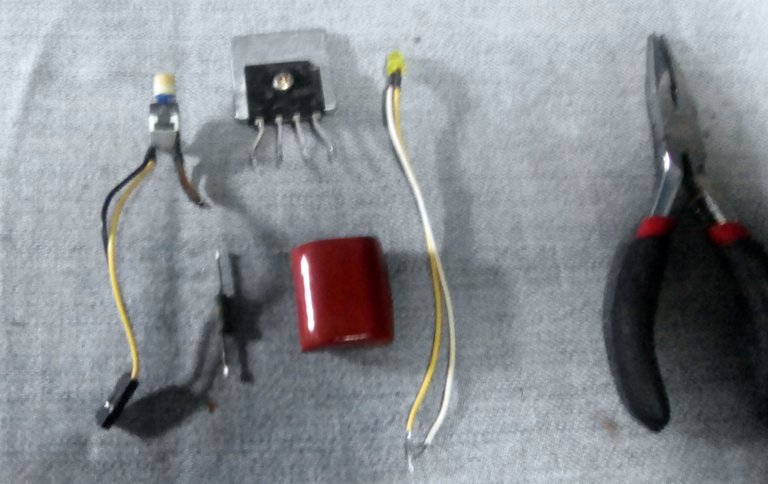 The assembly, following the plan is very simple, there are very few components, no integrated circuit, you only need a soldering iron and a press or a support tool.


El montaje, siguiendo el plano es muy simple, son muy pocos componentes ningun circuito integrado, solo necesitas un soldador de estaño y una prensa o un util para soporte.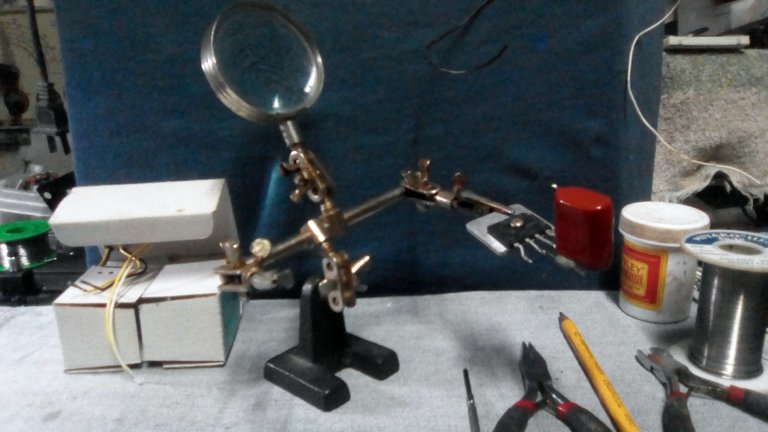 I only had an old cardboard box from a relay, for assembly, but it's enough for me.


Solo tenia una vieja caja de carton de un rele, para el montaje, pero me es suficiente.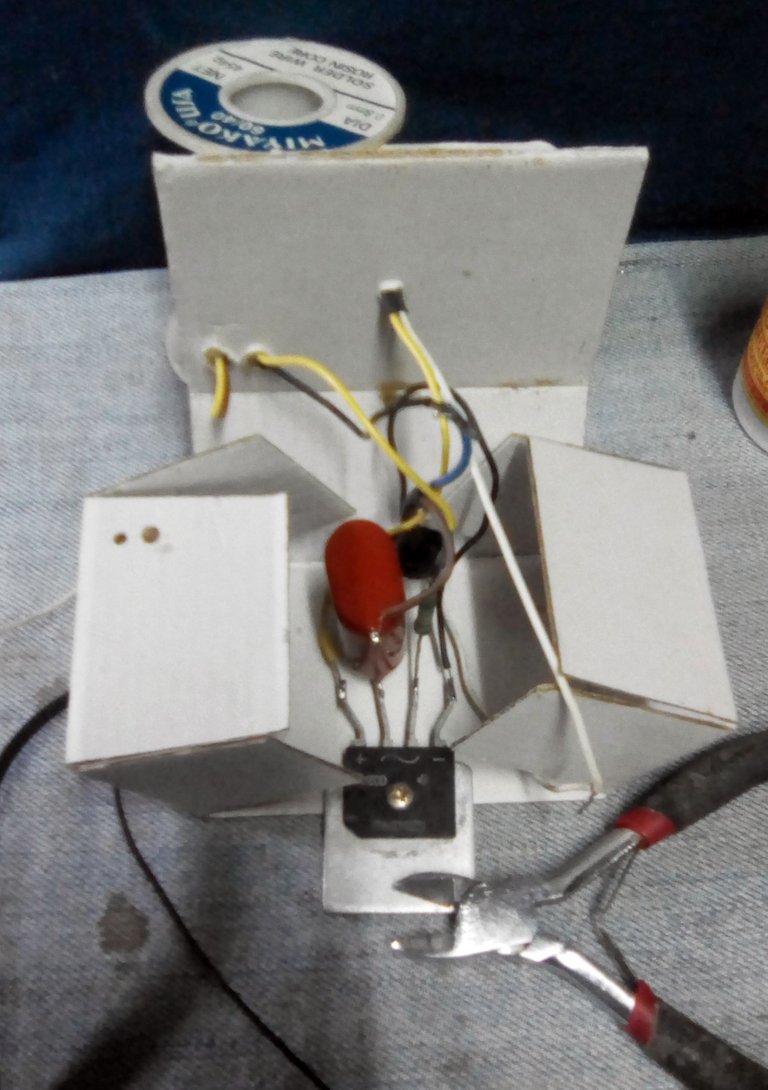 Having everything ready, I covered the rectifier bridge pins one by one with electrical tape, just as a safety measure.


Al tener todo listo cubri con cinta electrica los pines del puente rectificador uno por uno, solo como medida de seguridad.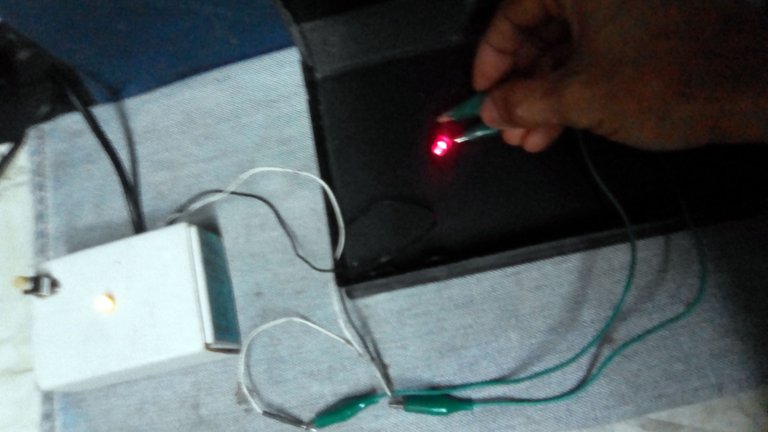 For the publication I did the test with a common red led diode, since disassembling the screen was going to take a long time and I had already tried it, so it didn't make much sense.


Para la publicacion hice la prueba con un diodo led comun de color rojo, ya desarmar la pantalla iba a tomar mucho tiempo y ya la habia probado, asi que no tenia mucho sentido.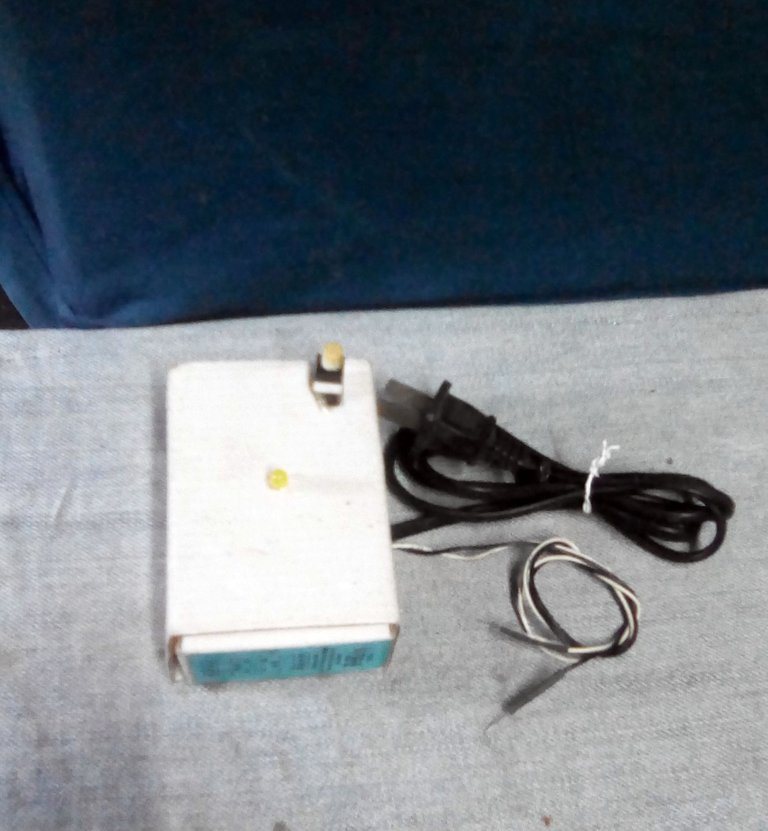 The final aspect, already tested. I am very satisfied, it is a very useful tool.
I appreciate you spending a moment and reading me. I wish you good health and good spirits.

I have used the Google translator for English, if you see a mistake and have a moment, I would greatly appreciate the correction. The images are from my workshop.
Have an excellent week.


El aspecto final, ya probada. Estoy muy conforme, es una herramienta muy util. Agradezco que pasaran un momento y me leyesen. Les deseo que tengan salud y muy buen animo.

He usado el traductor de google para el ingles, si ven un fallo y tienen un momento agradeceria mucho la correccion.Las imagenes son de mi taller Que tengan una excelente semana.