---
English
---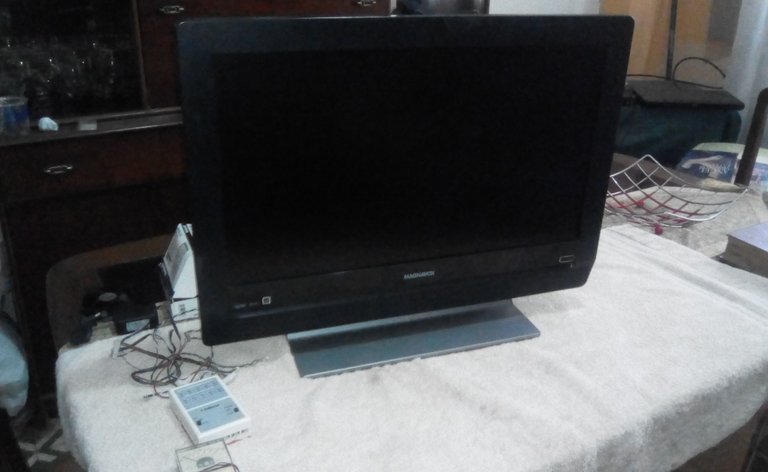 With my best wishes, greetings, I hope you are as well as possible and that life treats you well. Once again I present an idea, of a service performed in my house, that occurred to me that may be useful to you.
Taking care of our equipment, either because we grow fond of it or because we don't like having to replace it after a short time of use, is something that I value very much.
In these days of sleek, slim designs, the lifespan of electronic components has been neglected, we won't debate whether that's on purpose or not.
Already with the experience of the workshop, all the equipment that I have at home ends up modified, improved to the best of my ability. Like the DirecTV encoder.
The heat generated by continuous use deteriorates the electronic component, such as the mosfet on the left side of the image, to which I added a couple of heatsinks to extend its life, after replacing it when it was damaged. I also added a heatsink to the main chip, in the center of the image.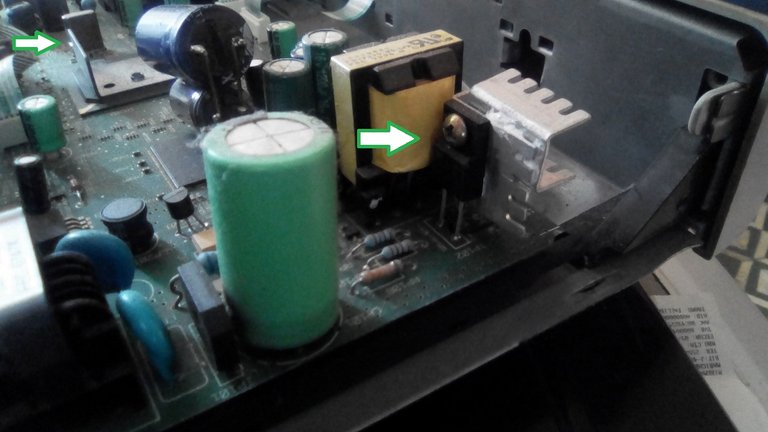 The TV in the main room also required some attention, so take advantage of presenting to you, in a simple way and with recycled material, how I modified it to ensure a longer useful life for its electronic components.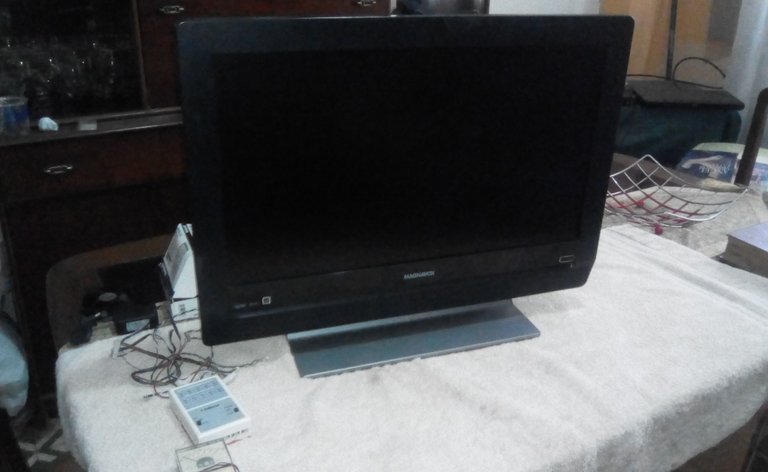 This model of TV only has a thin row of ventilation at the top and at the bottom.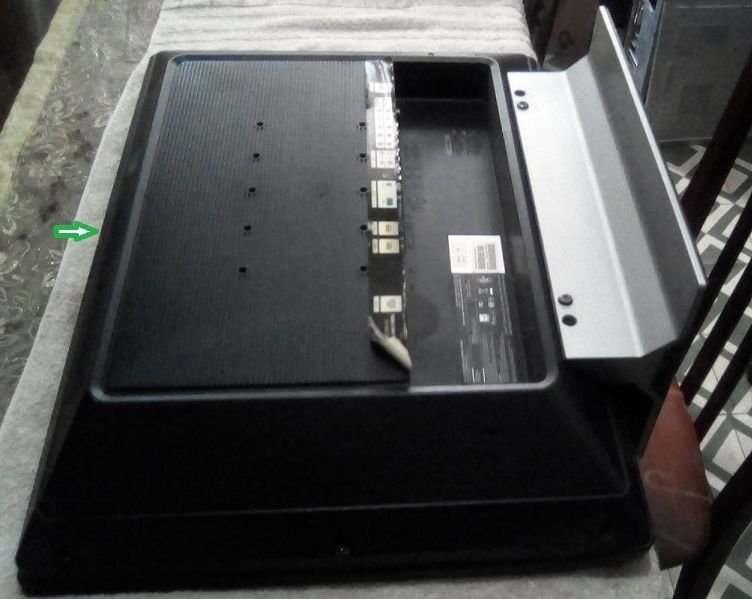 It is more desirable to have more ventilation slots, as in this other model.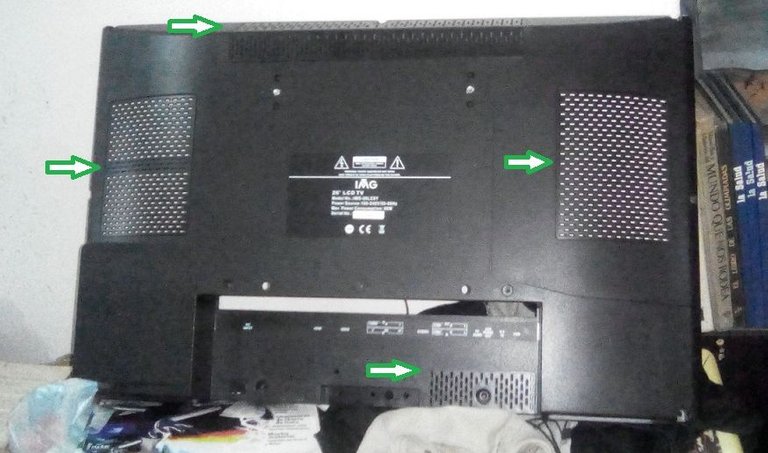 For this job, I'll be using an ATX PC power supply fan, a 12 Volt transformer, and an analog thermostat that was discarded from a remodel a few years ago.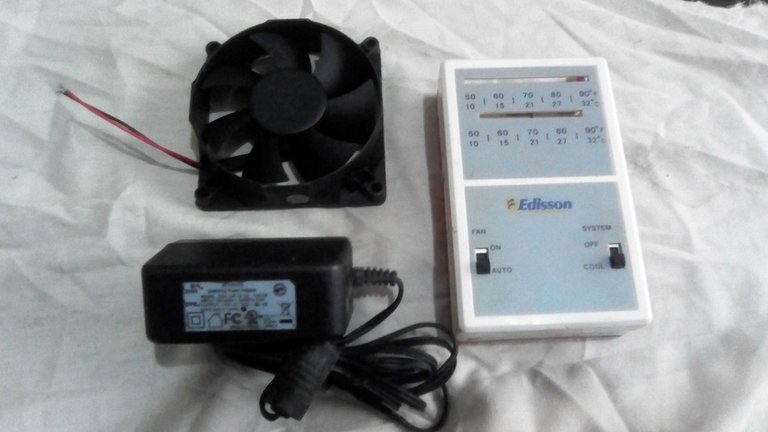 The connection is too simple, it's not worth a blueprint. I powered it independently, I wanted to insert it into the TV circuit, but the electrical balance in this equipment is so precarious that I preferred to do everything independently.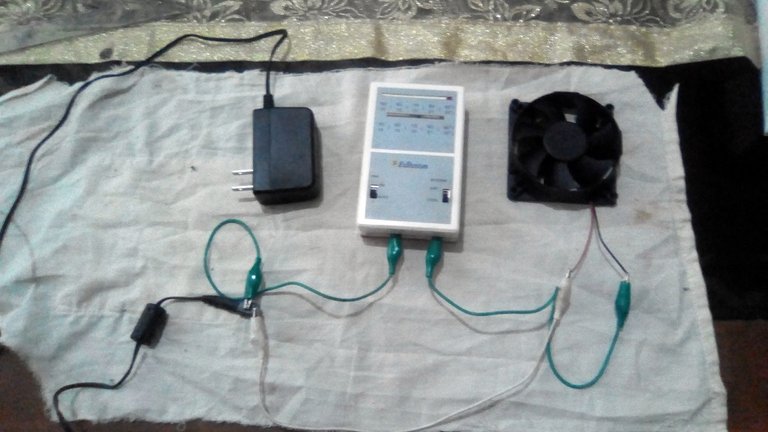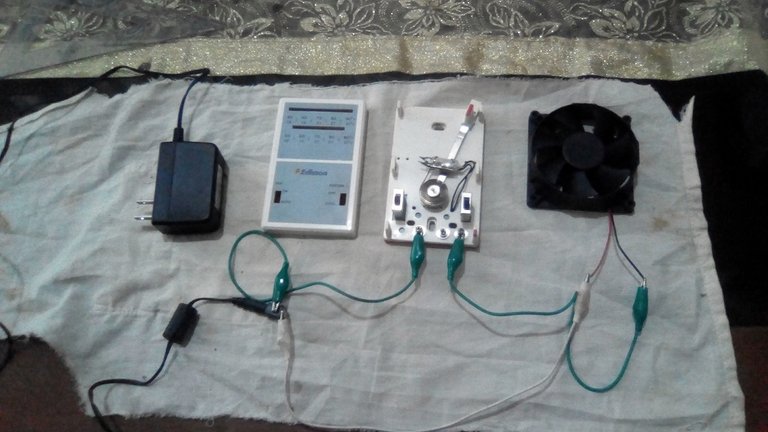 In the image I interrupted the negative, it's a mistake, in the final montage I did it correctly, sorry for the detail. The principle is very simple, the thermostat works as a switch, I adjust the temperature to the room temperature so that it works only when necessary. It's not on all the time.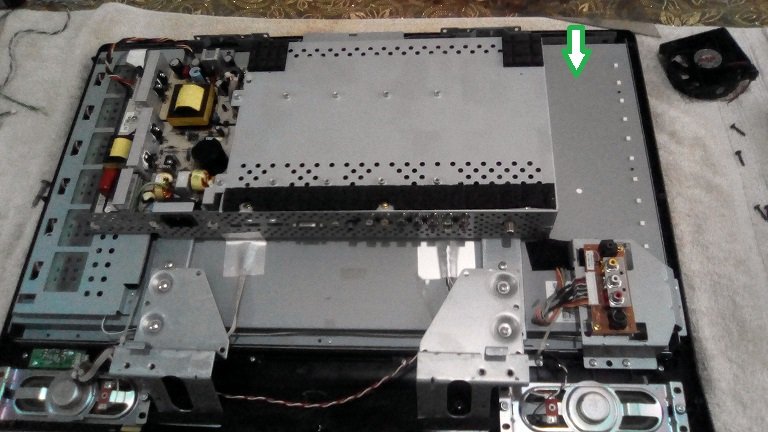 We have enough free space, we will work from this side.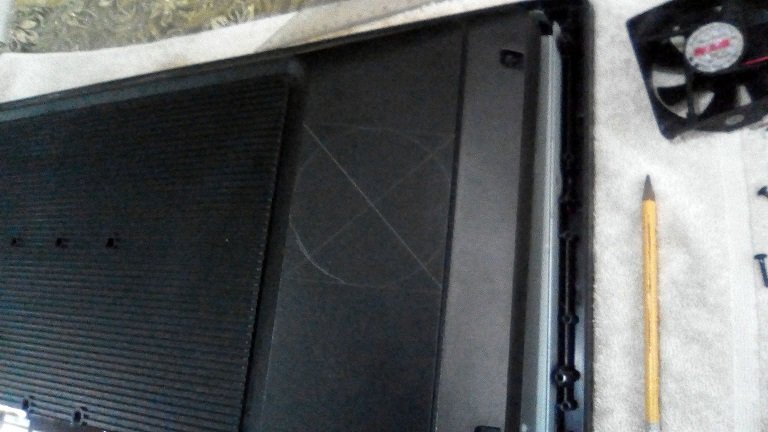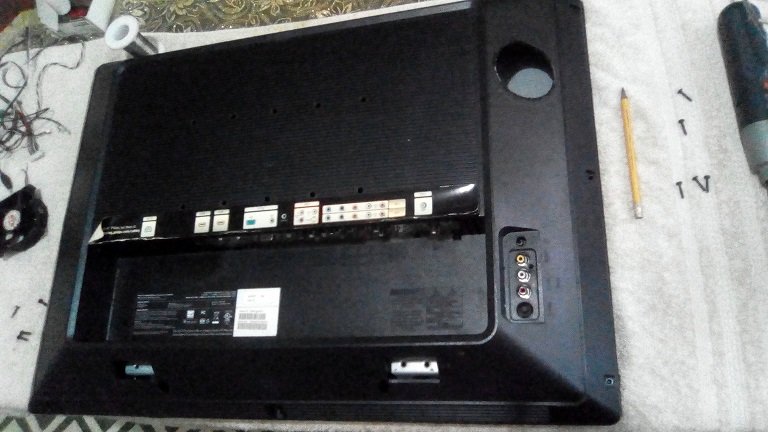 The assembly is quite simple, as always, taking care that we work where there is as much space as possible without interfering with the TV circuit.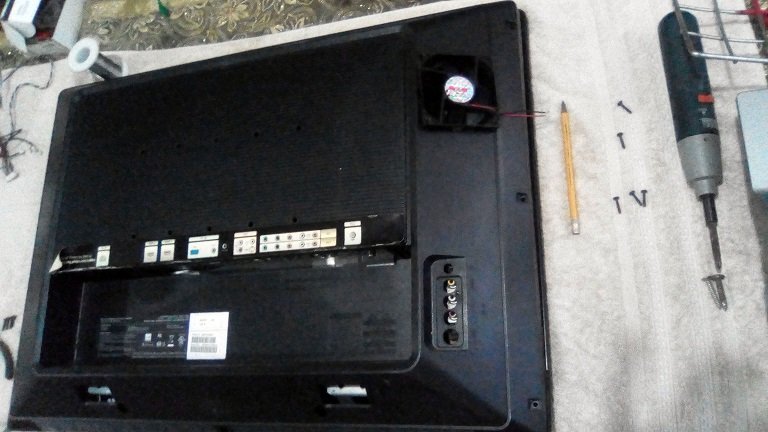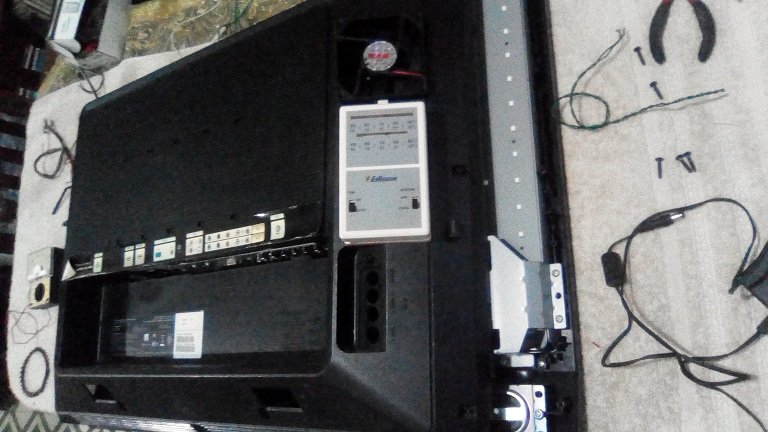 I don't like to permanently install the transformer, (by cutting the wires and splicing the wires). So I put the appropriate connector, in case of failure I just disconnect and change, plus it's a more elegant installation.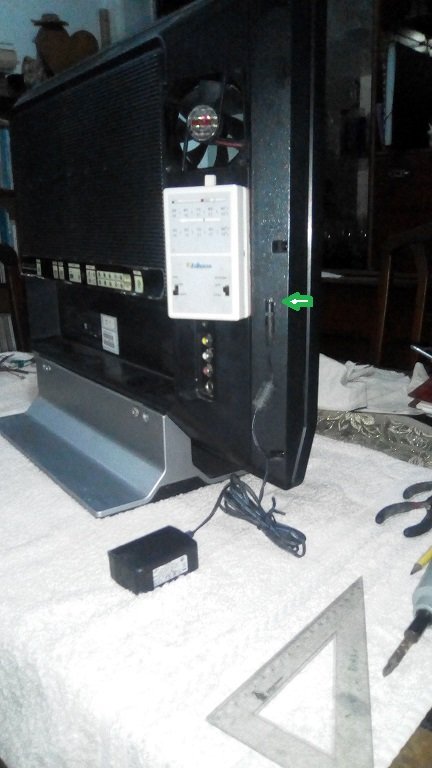 A view from the inside.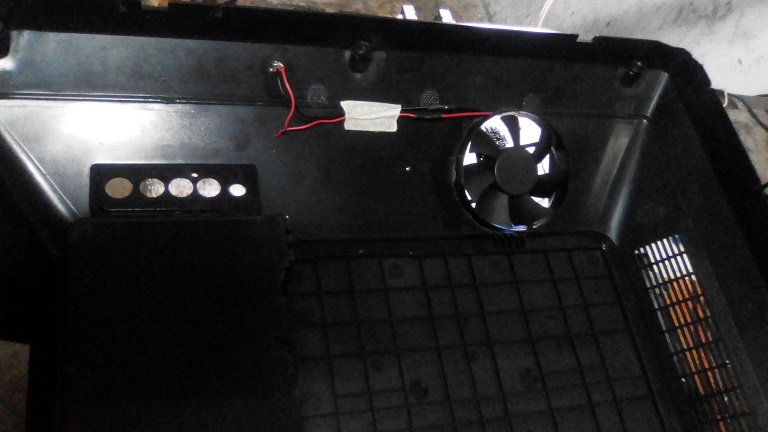 Had I had an analog window air conditioner thermostat, the look would be even more understated, but I worked with what recycled items I had on hand. Without spending any money, I made an improvement to the TV and was able to share an idea that may be useful to you.
I do not recommend disassembling or manipulating electrical or mechanical equipment, without a minimum of adequate knowledge, and without being clear about the necessary safety measures.
Thank you very much for stopping by and reading me, I have made it as simple as I can, but I repeat: if you do not have knowledge manipulating equipment, do not disarm something that is working well.
When studying, shopping or getting discarded equipment to practice, it is recommended.
I have used the Google translator for the English language, the images are mine.
I wish you have an excellent week, lots of peace and health.


---
Español
---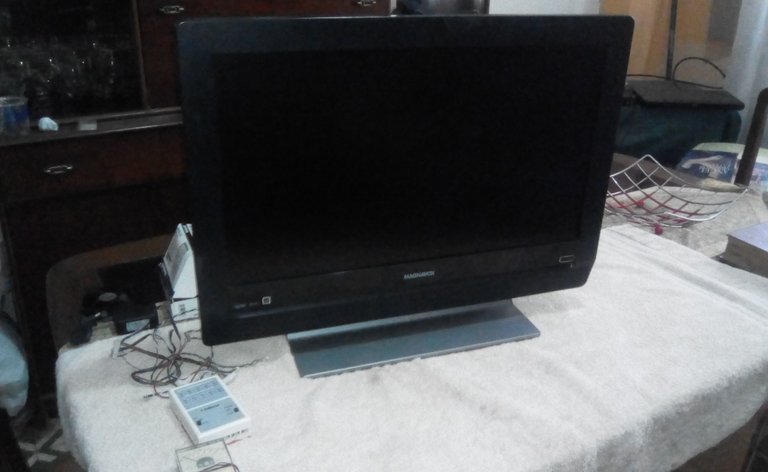 Con mis mejores deseos, saludos, espero que estés lo mejor posible y que la vida te trate bien. Una vez más les presento una idea, de un servicio realizado en mi casa, que se me ocurrió que les puede ser de utilidad.
Cuidar nuestro equipo, ya sea porque nos encariñamos con él o porque no nos gusta tener que reponerlo después de poco tiempo de uso, es algo que valoro mucho.
En estos días de diseños elegantes y delgados, la vida útil de los componentes electrónicos se ha descuidado, no discutiremos si eso es a propósito o no.
Ya con la experiencia del taller, todo el equipo que tengo en casa termina modificado, mejorado lo mejor que puedo. Como el codificador de DirecTV.
El calor generado por el uso continuo deteriora el componente electrónico, como el mosfet del lado izquierdo de la imagen, al cual le agregué un par de disipadores para alargar su vida, luego de reemplazarlo cuando estaba dañado. También agregué un disipador de calor al chip principal, en el centro de la imagen.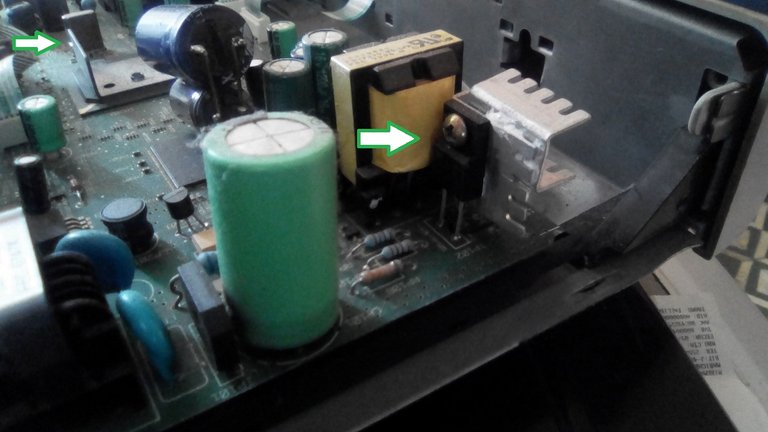 El televisor de la sala principal también requería algo de atención, así que aprovecha para presentarte, de manera sencilla y con material reciclado, cómo lo modifiqué para asegurarle una mayor vida útil a sus componentes electrónicos.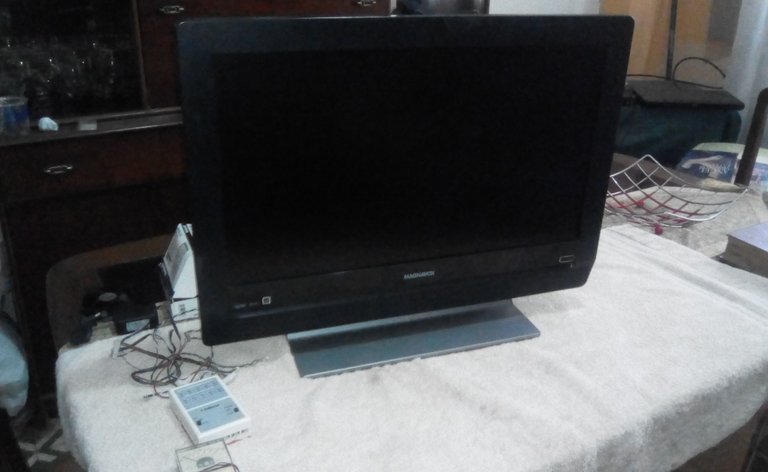 Este modelo de TV solo tiene una fina fila de ventilación en la parte superior y en la parte inferior.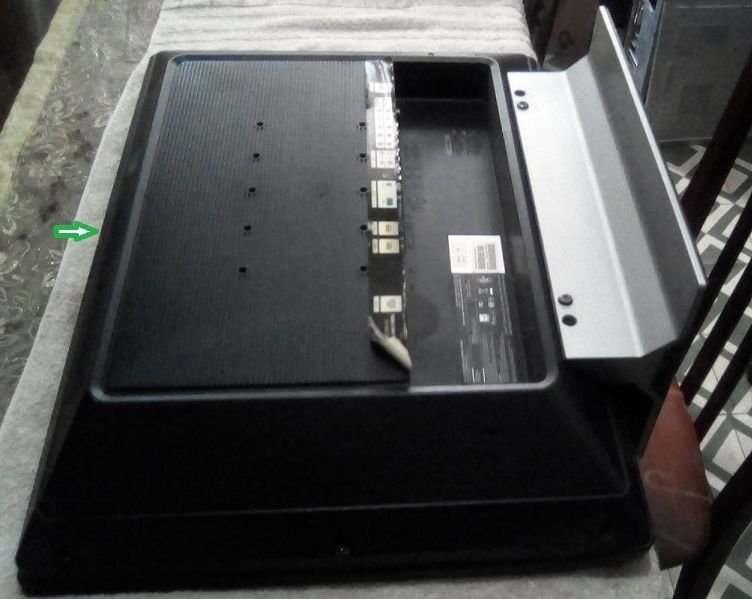 Es más deseable tener más ranuras de ventilación, como en este otro modelo.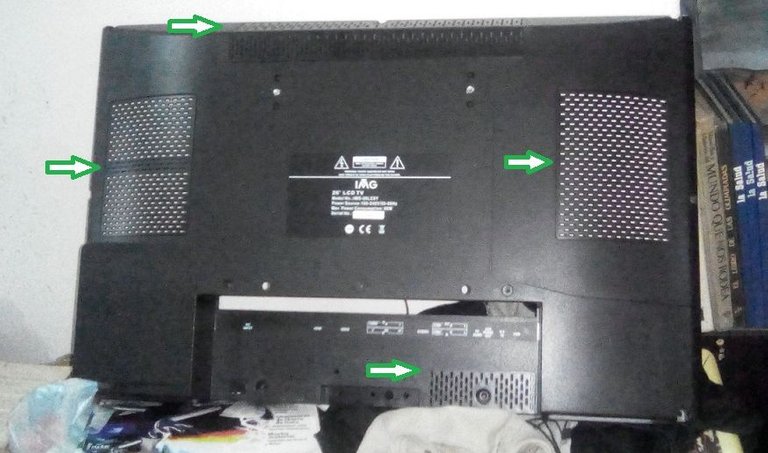 Para este trabajo, usaré un ventilador de fuente de alimentación de PC ATX, un transformador de 12 voltios y un termostato analógico que se descartó de una remodelación hace unos años.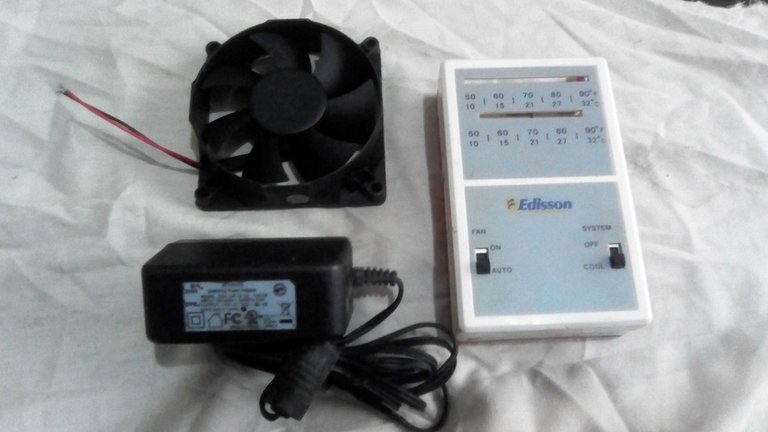 La conexión es demasiado simple, no vale la pena un plano. Lo alimenté de forma independiente, quería insertarlo en el circuito de TV, pero el balance eléctrico en este equipo es tan precario que preferí hacer todo de forma independiente.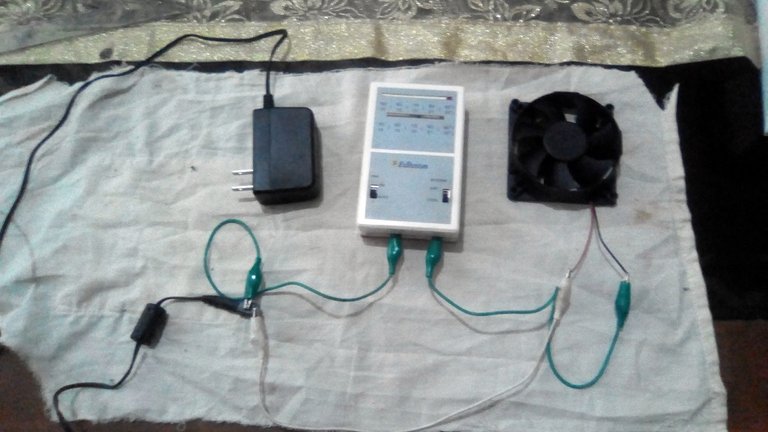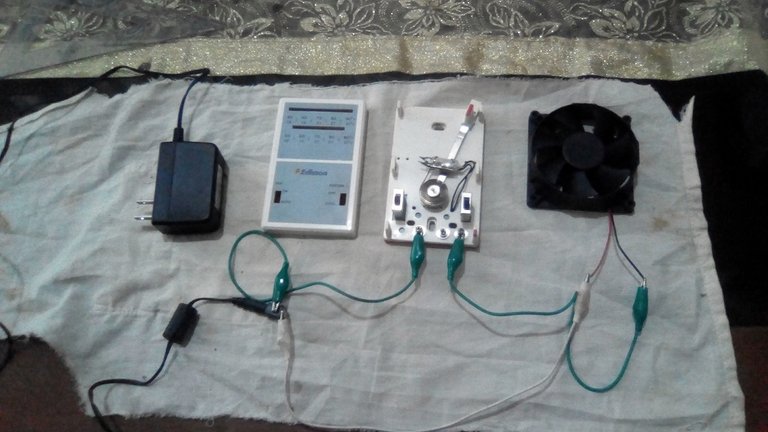 En la imagen interrumpí el negativo, es un error, en el montaje final lo hice correctamente, perdón por el detalle. El principio es muy simple, el termostato funciona como un interruptor, ajusto la temperatura a la temperatura ambiente para que funcione solo cuando sea necesario. No está encendido todo el tiempo.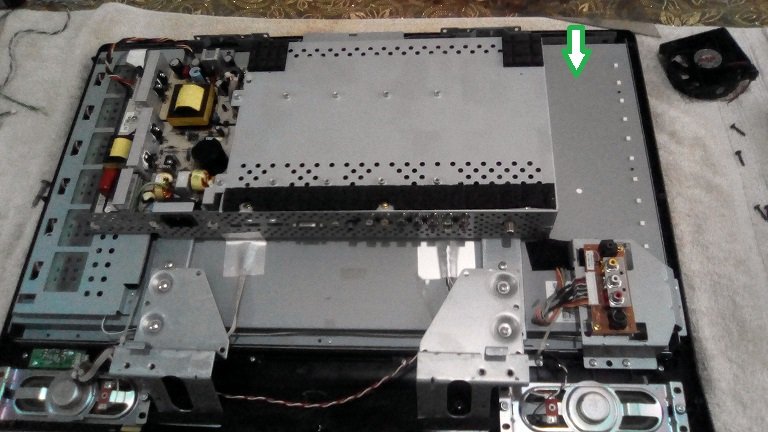 Tenemos suficiente espacio libre, trabajaremos desde este lado.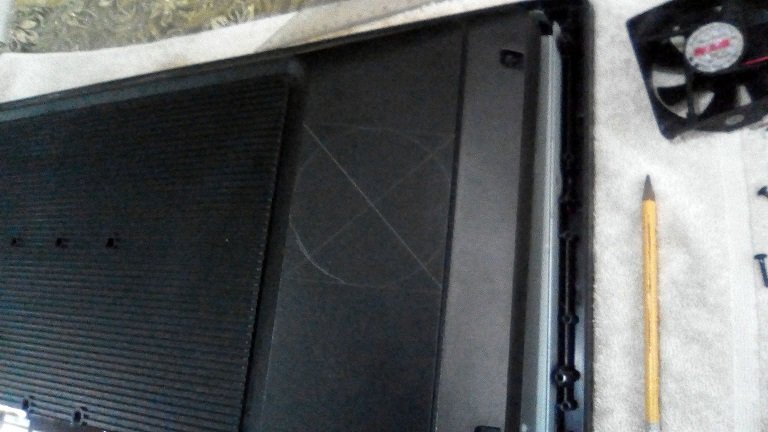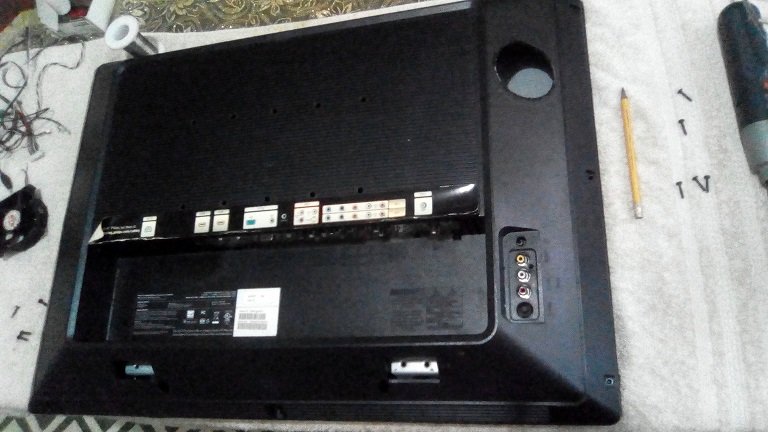 El montaje es bastante sencillo, como siempre, cuidando que trabajemos donde haya el mayor espacio posible sin interferir con el circuito de TV.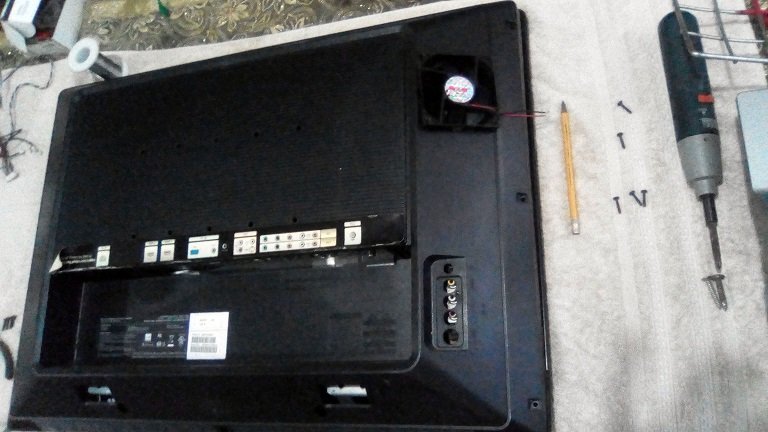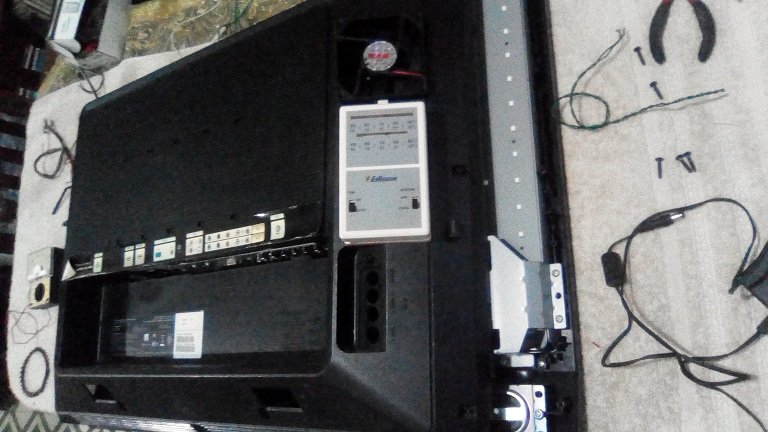 No me gusta instalar permanentemente el transformador (cortando los cables y empalmando los cables). Así que pongo el conector adecuado, en caso de avería solo desconecto y cambio, además es una instalación más elegante.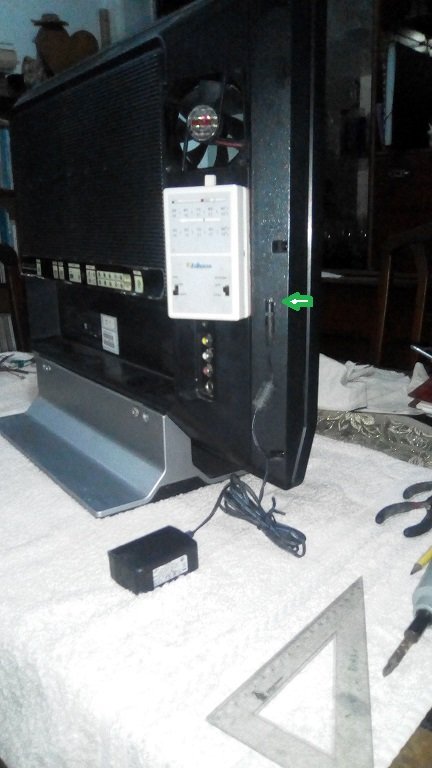 Una vista desde el interior.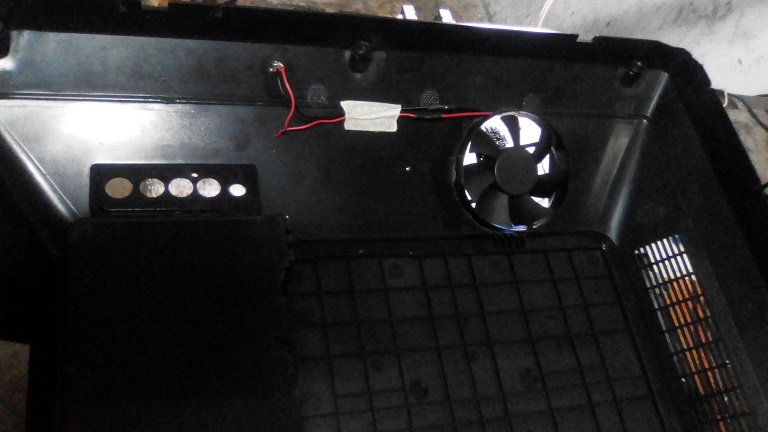 Si hubiera tenido un termostato de aire acondicionado de ventana analógico, el aspecto sería aún más discreto, pero trabajé con los artículos reciclados que tenía a mano. Sin gastar nada de dinero realicé una mejora en el televisor y pude compartir una idea que te puede ser útil.
No recomiendo desmontar ni manipular equipos eléctricos o mecánicos, sin un mínimo de conocimientos adecuados, y sin tener claras las medidas de seguridad necesarias.
Muchas gracias por pasarte y leerme, lo he hecho lo más sencillo que he podido, pero te repito: si no tienes conocimientos manipulando equipos, no desarmes algo que esté funcionando bien.
Se recomienda al estudiar, comprar o recoger equipos desechados para practicar.
He utilizado el traductor de Google para el idioma inglés, las imágenes son mías.
Les deseo que tengan una excelente semana, mucha paz y salud.