How To Make A Glowing Lava Lamp: My 7-Year-Old Daughter's Little Science Experiment
We should not teach children Sciences but give them a taste for them.
-Jean Jacques Rosseau
Hello and howdy lovely people on Hive🤗. It's my first time posting here and I'm glad I'm able to participate in this wonderful community's target content.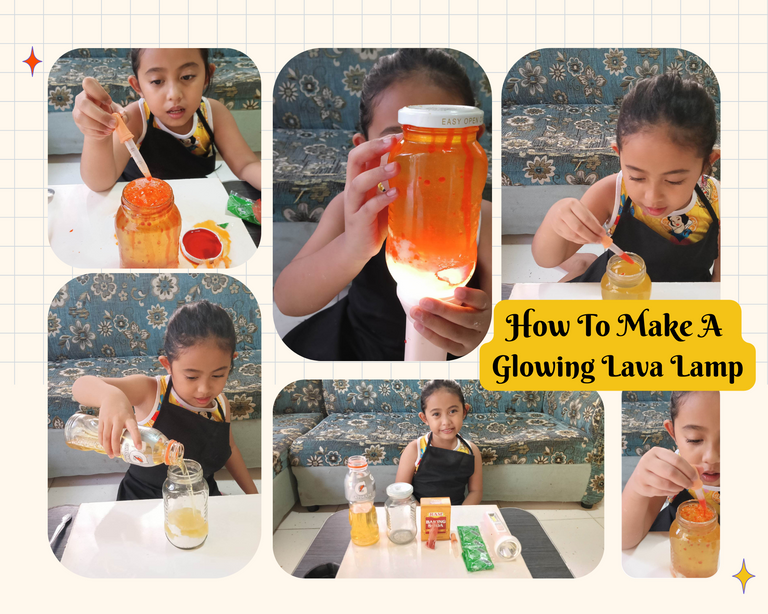 It's not my craft to share but my daughter's little DIY Science Experiment!
She's a Grade 1 Science class pupil of a prestigious institution in Bogo City called City of Bogo Science and Arts Academy and now that she's on her third quarter in her grade, she's now more exposed to more Science experiments in her Friday classes.
And one activity she was most excited to share with me was her experimenting How To Make A Glowing Lava Lamp! She did her first experiment in school but wanted to show me how to do it when she reached home so this is the content of today's blog.😉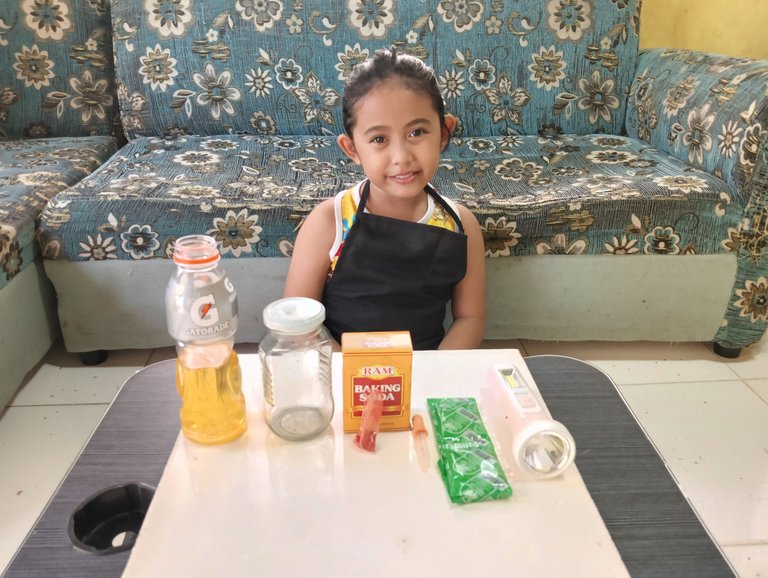 ---
How To Make A Glowing Lava Lamp
Procedure:
📍1. Prepare all the materials needed like the following:
Materials Needed:
🧬Clean empty glass jar
🧬Dropper
🧬Flashlight
🧬1 Food coloring ( any color )
🧬Baking soda (5 tablespoons)
🧬Oil (enough to fill the glass jar)
🧬Vinegar (4 small sachets)
🧬Apron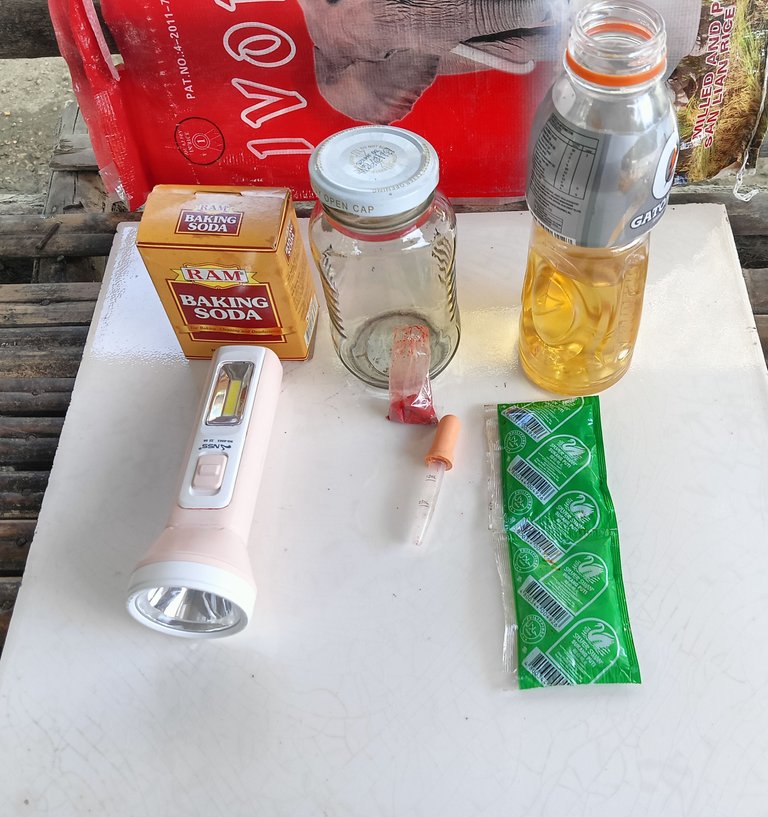 📍2. Put 5 tablespoons baking soda to the empty glass jar.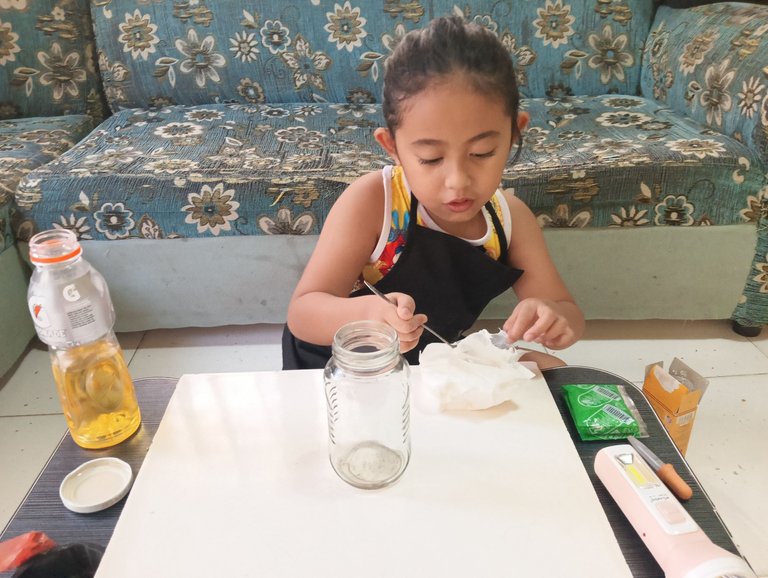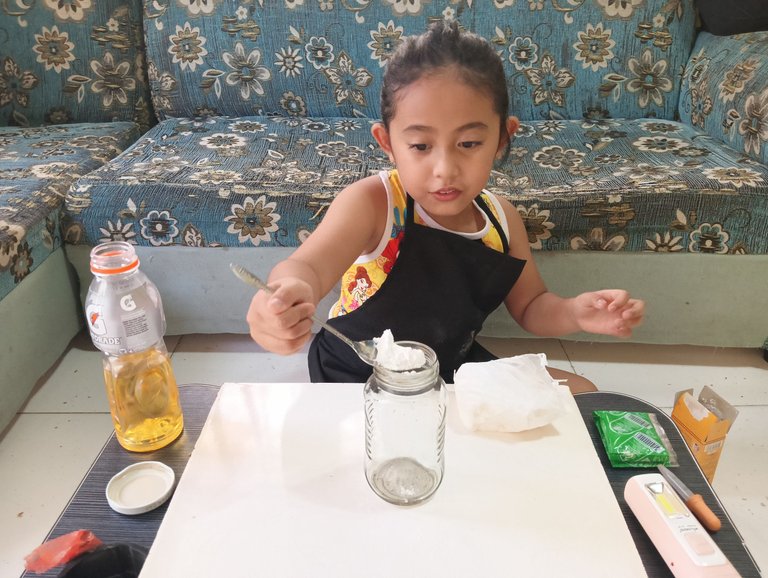 📍3. Then, fill the glass jar with oil carefully not to spill a drop to keep your work station clean.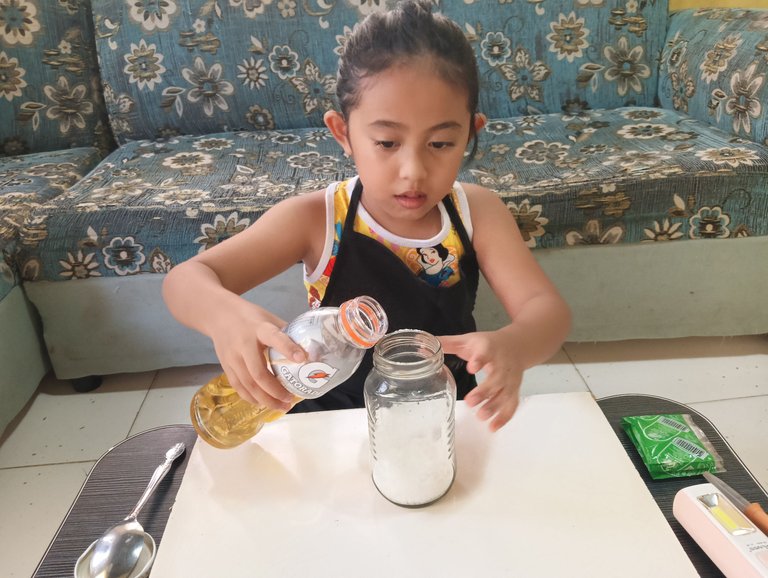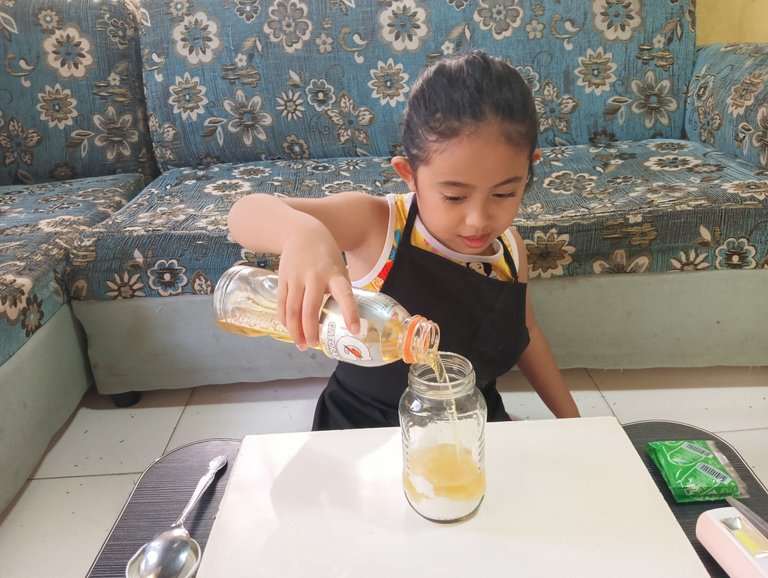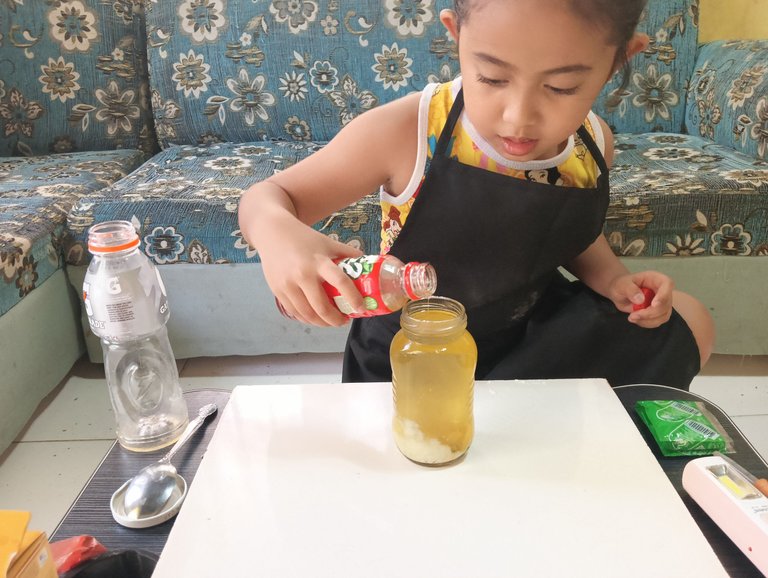 📍4. Cut open the sachets of vinegar and pour it into a small container or the cap of the glass jar will do.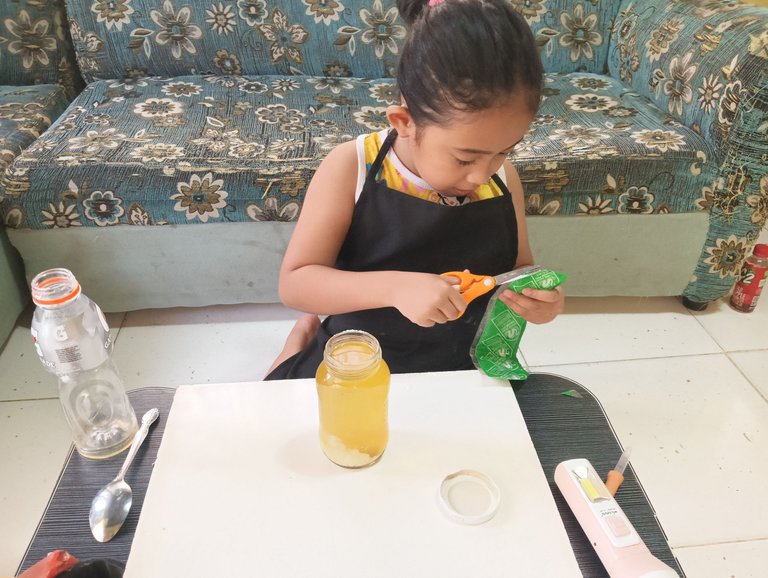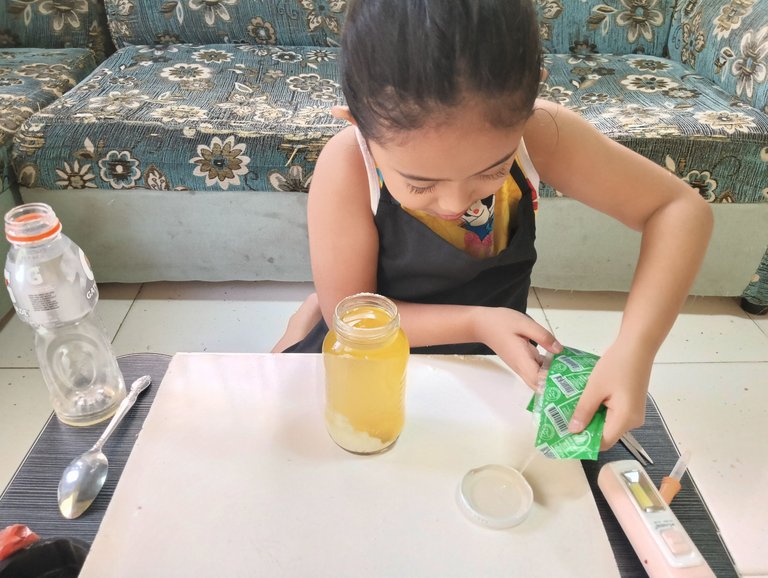 📍5. Add the food coloring (this was supposed to be a liquid food coloring but since it was not available, she used the powdery one instead) into the vinegar and stir the mixture thoroughly. You may use the handle of a spoon to stir it.😊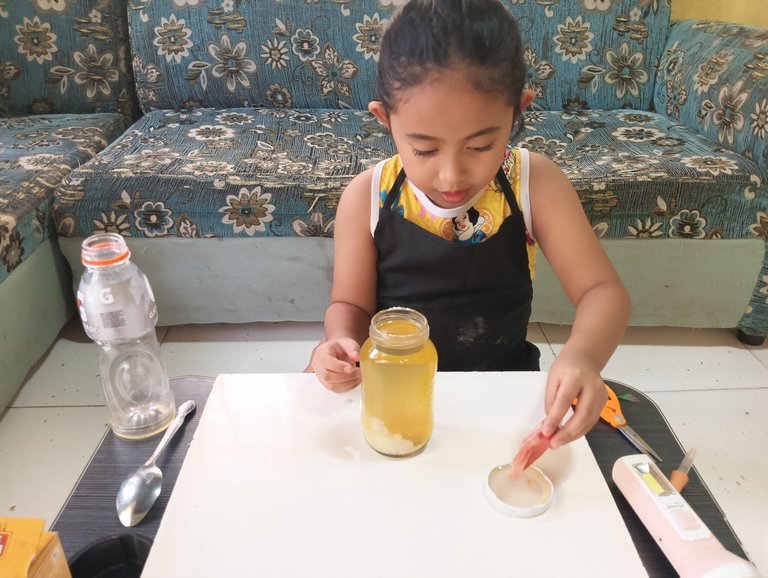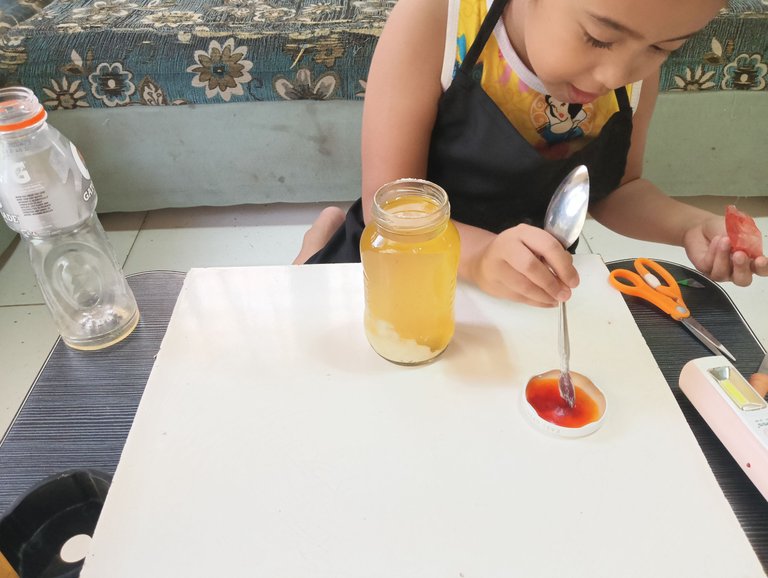 📍6. Drop a small amount of the mixture to the oil mixture (oil and baking soda) using a dropper.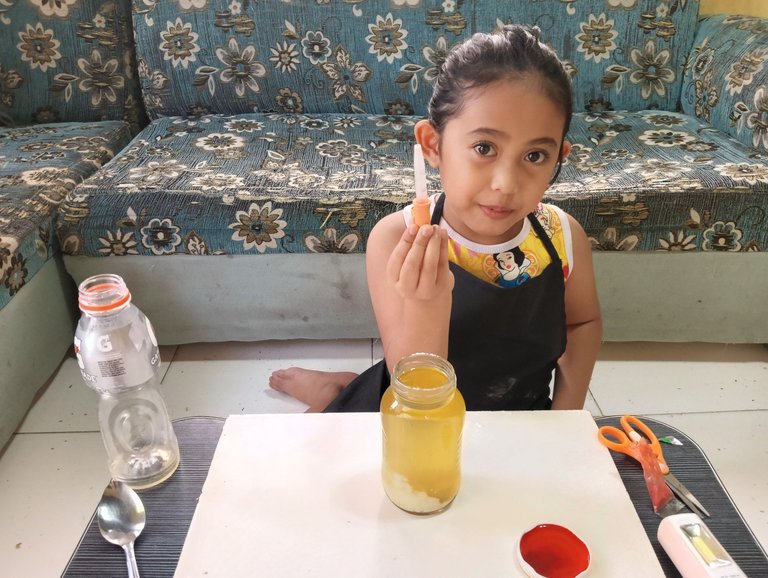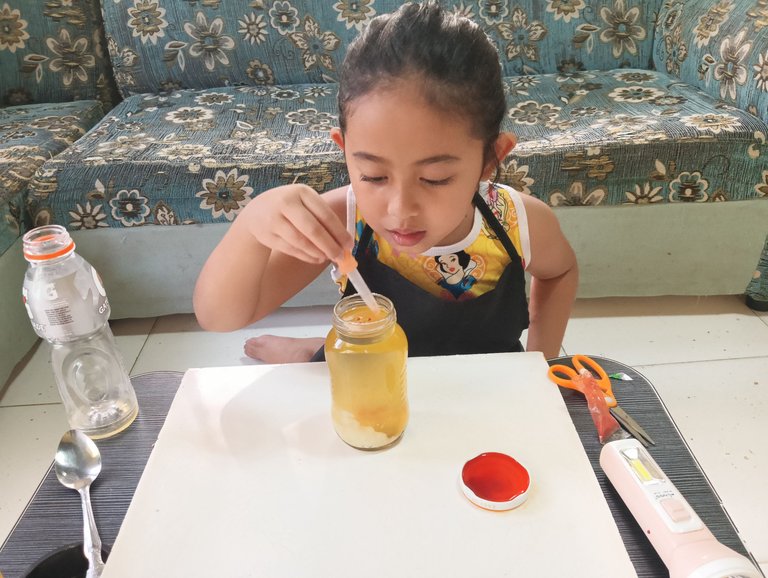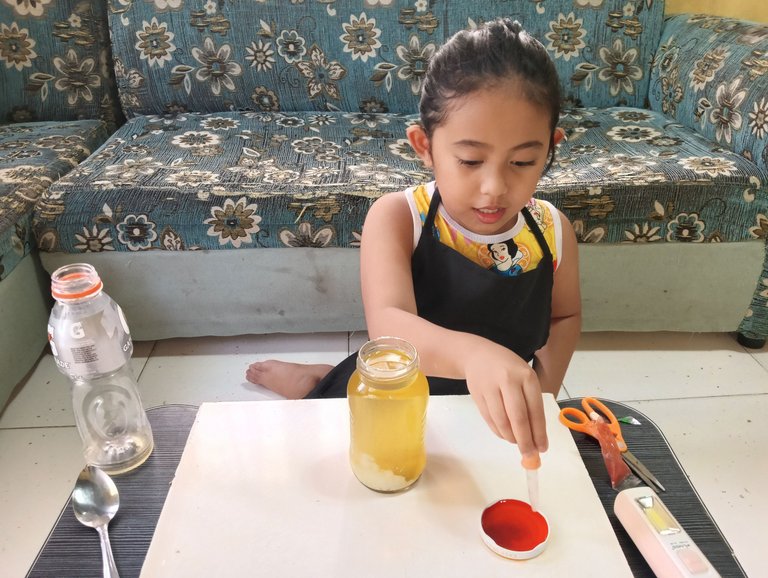 📍7. While doing the 6th step, you start to see bubbles sinking and floating in the oil mixture.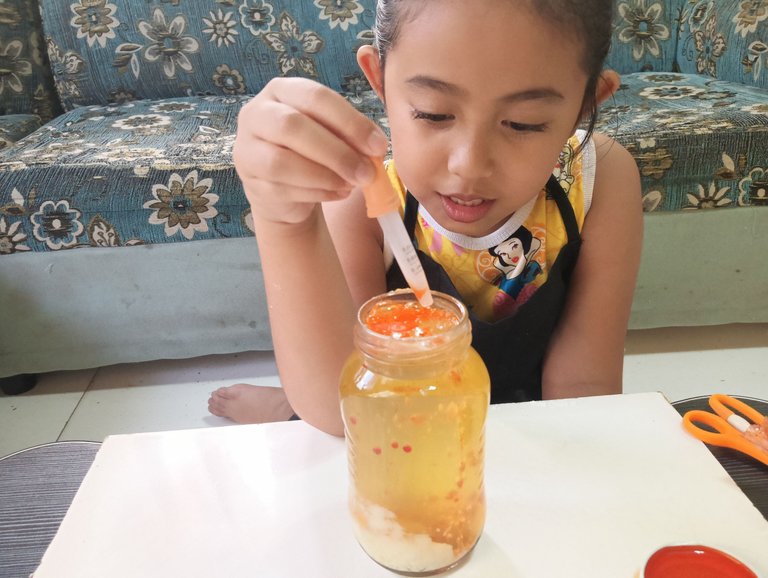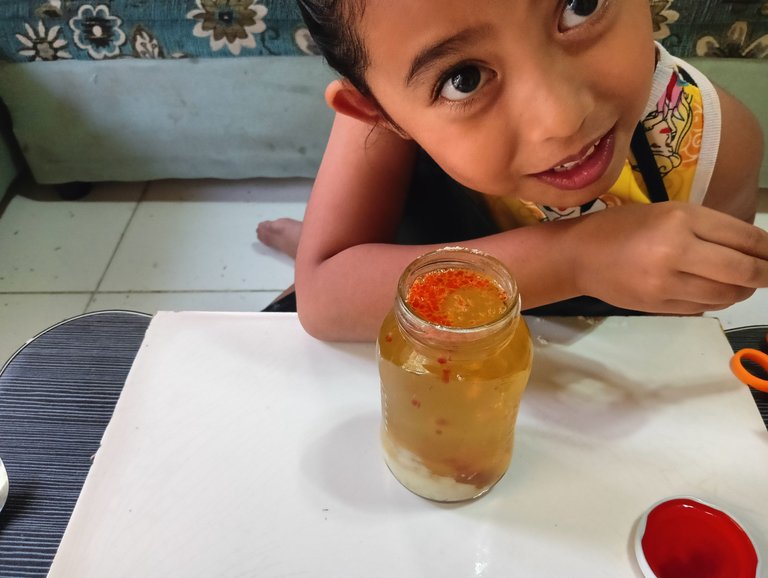 📍8. Drop more food coloring and vinegar mixture into the oil mixture until you see more red bubbles floating looking like a falling lava.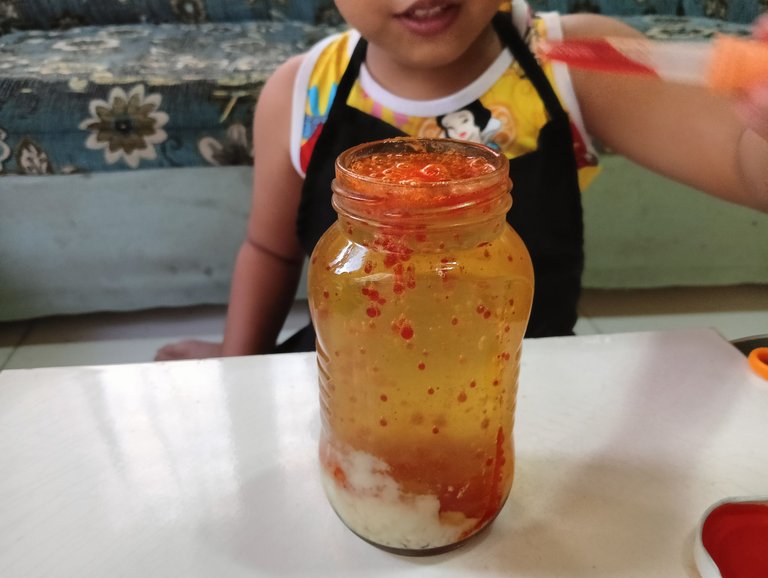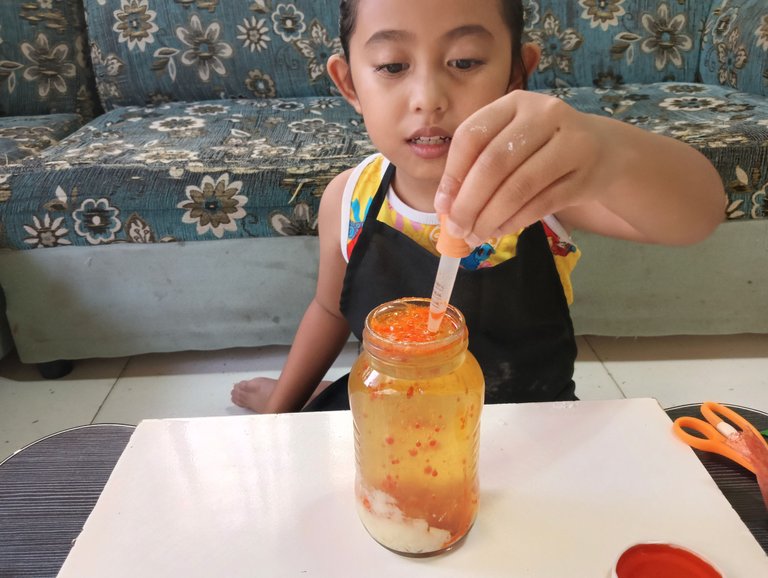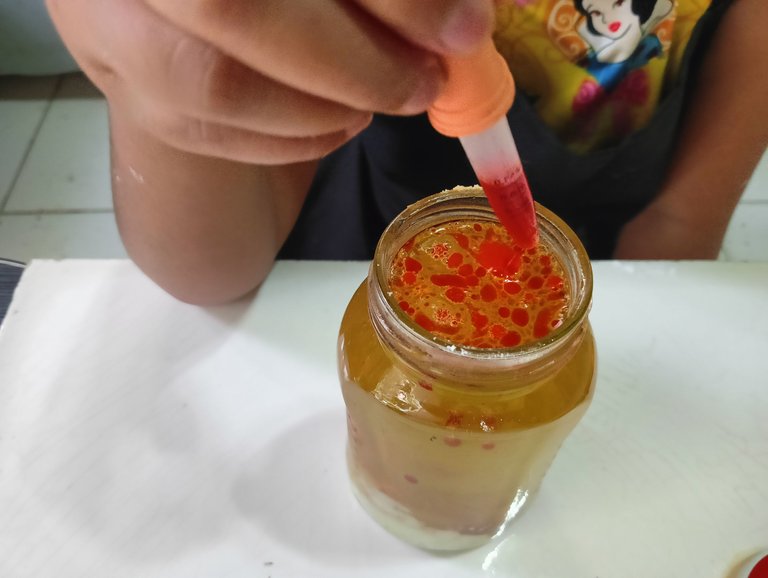 📍9. To bring out the colors of the lamp, illuminate the glow by placing the flashlight 🔦 under the base of the glass jar.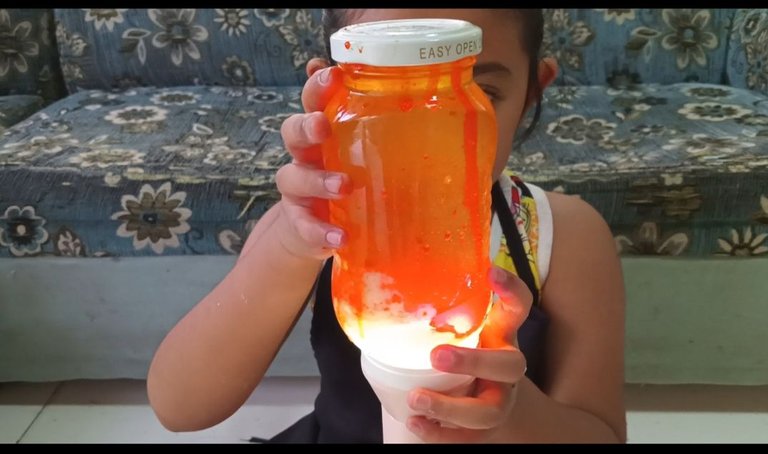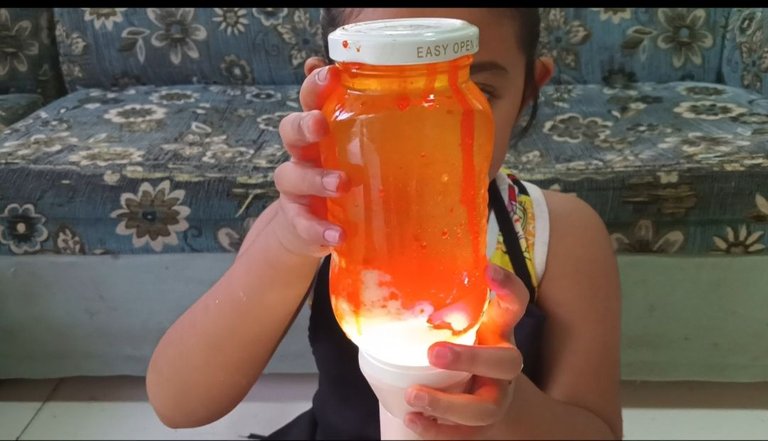 The Result
Her Little Tip:
Do not touch the lamp after you do this little experiment but wash your hands right away or you'll get smelly.
With her light mood and excitement, she realized after her little science experiment that she forgot to wear her surgical gloves 🧤..lol
The result may not be as perfect as it was supposed to be, but letting her experience Science made her learn and discover the wonders of Science firsthand. And that she felt I supported her in this little endeavor that she just did!😊
This is all for today's blog dear Hive friends. Thank you for reading this far. See you again in my next blog! Until then....🤗
---
---