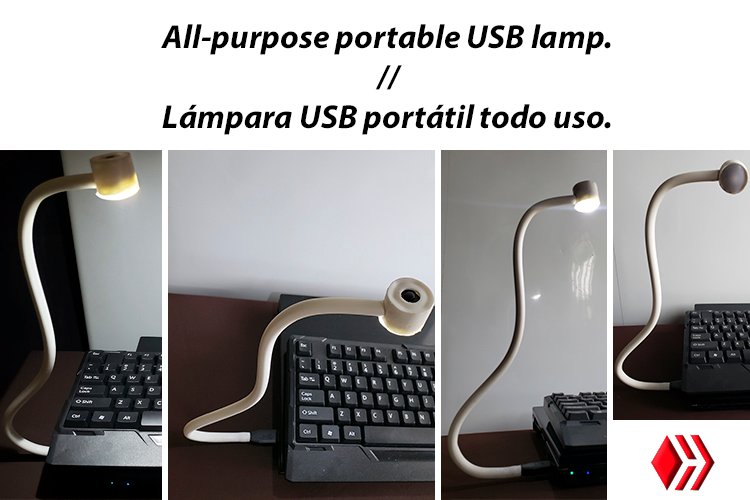 Good morning HIVE community, my greetings and good energy to everyone today!
For today Sunday I bring you a really useful and convenient desk accessory, when you need light in a small area such as; A keyboard without LEDs or a book, this portable lamp provides us with lighting where we need it.
It only requires 5 volts, which we can have in our phone charger or our PC.
It is portable, light, flexible and most importantly we can assemble it in our home with recycled elements.
In this post I will show you how to assemble it and give you an idea what we can do with our elements that we think are decomposed and give it a better use.
To make this lamp you will need a sink pipe, a broken flashlight, 40 cm of USB cable, 40 cm of clothes hook piece, plastic saving light bulb.
I made this lamp since my keyboard does not have LEDs and with this lamp it has been great for me to write at night without having to strain my eyes looking for the letters.
I hope this topic is to your liking we begin;
Materials:
• Flexible sink pipe.
• Broken or unused flashlight.
• 40 cm of USB cable.
• 40 cm of clothes hanger.
Tools:
• Pencil and eraser.
• Silicone.
• Hacksaw blade.
• Sandpaper.
• Lighter.

¡Buenos días comunidad de HIVE, mis saludos y buenas energías para todos en el día de hoy!
Para hoy domingo les traigo un accesorio de escritorio realmente útil y conveniente, a la hora de necesitar luz en un área reducido como, por ejemplo; un teclado sin leds o un libro, esta lámpara portátil nos facilita la iluminación donde la necesitemos.
Solo requiere 5 voltios, que podemos tener en nuestro cargador del teléfono o nuestra PC.
Es portátil, ligera, flexible y lo más importante podemos ensamblarla en nuestro hogar con elementos reciclados.
En este post te mostrare como ensamblarla y darte una idea que podemos hacer con nuestros elementos que creemos que están descompuestos y darle un mejor uso.
Para realizar esta lámpara necesite una tubería de fregadero, una linterna rota, 40 cm de cable USB, 40 cm de retazo de gancho de ropa, plástico de bombillo ahorrador.
Realice esta lámpara ya que mi teclado no posee leds y con esta lámpara me ha resultado genial para escribir de noche sin tener que forzar la vista buscando las letras.
Espero este tema sea de su agrado comenzamos;
Materiales:
• Tubería de fregadero flexible.
• Linterna rota o en desuso.
• 40 cm de cable USB.
• 40 cm de gancho de ropa.
Herramientas:
• Lápiz y borrador.
• Silicón.
• Hoja de segueta.
• Lija.
• Encendedor.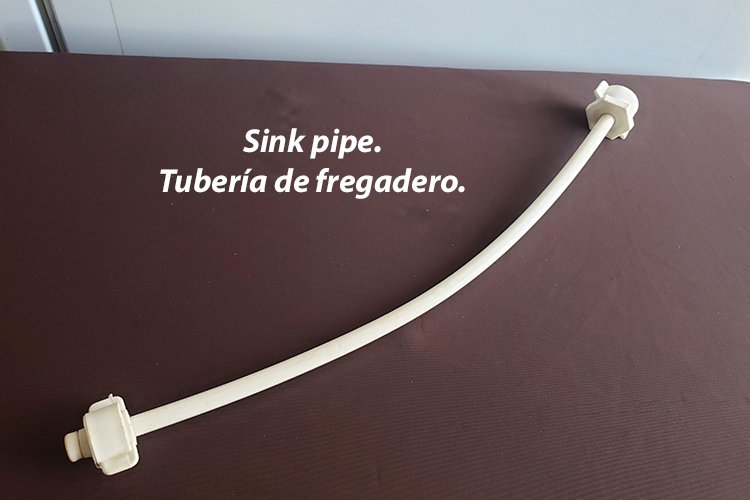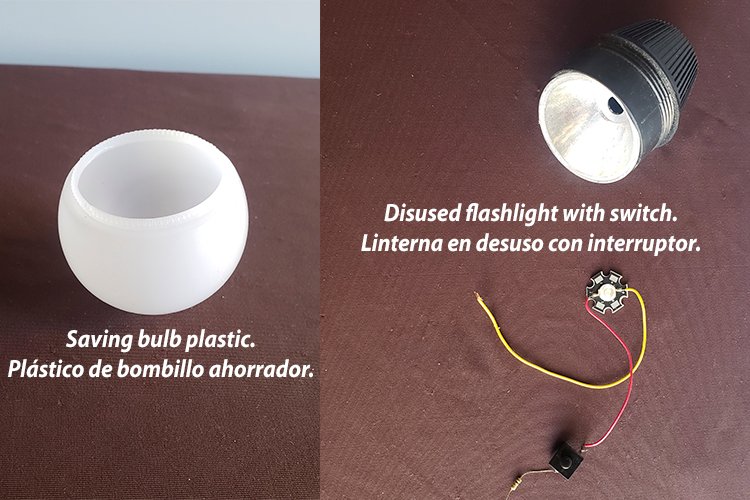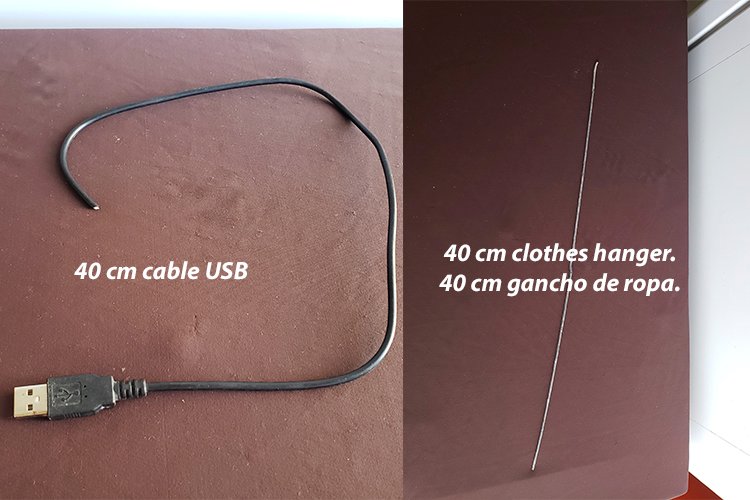 Step 1
• We cut both ends of the sink hose.
• We will use the largest thread to create our lamp, sanding it and leaving it completely circular.
• We mark a second hole through which to pass the pressure hose.

Paso 1
• Cortamos ambos extremos de la manguera de fregadero.
• Utilizaremos la rosca más grande para crear nuestra lámpara, lijándola y dejándola totalmente circular.
• Marcamos un segundo orificio por donde pasar la manguera a presión.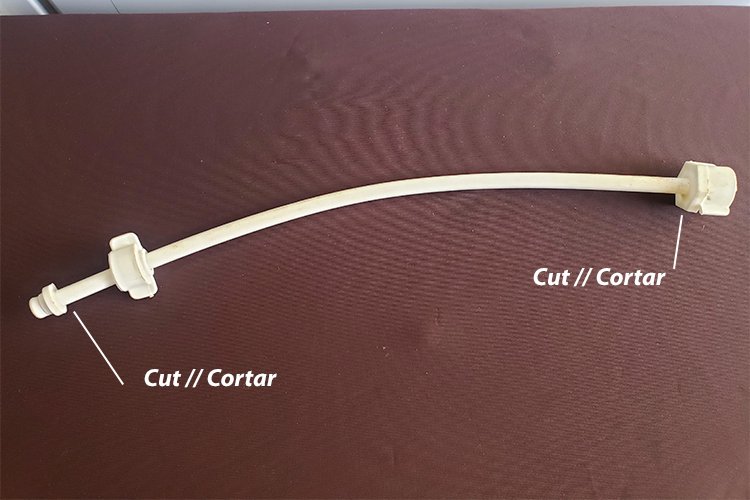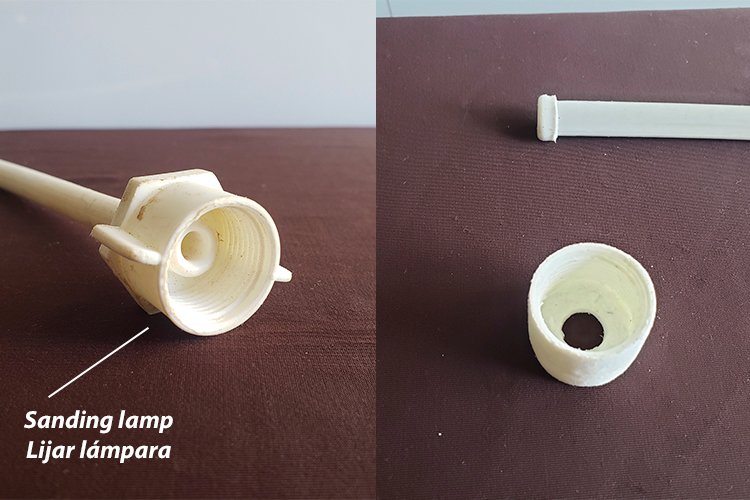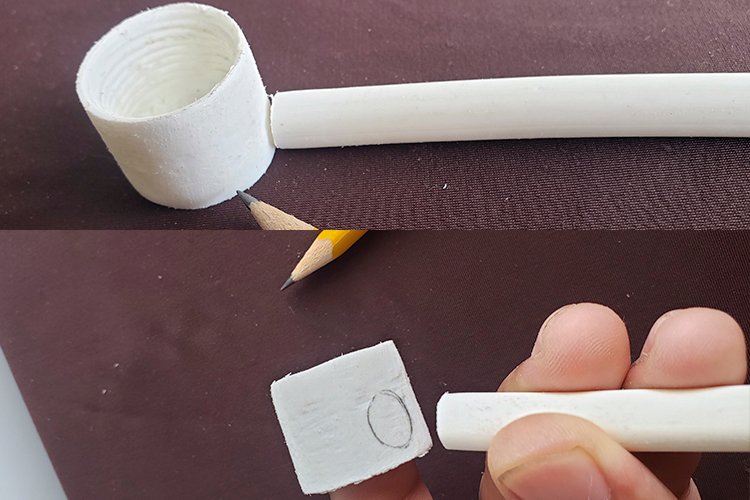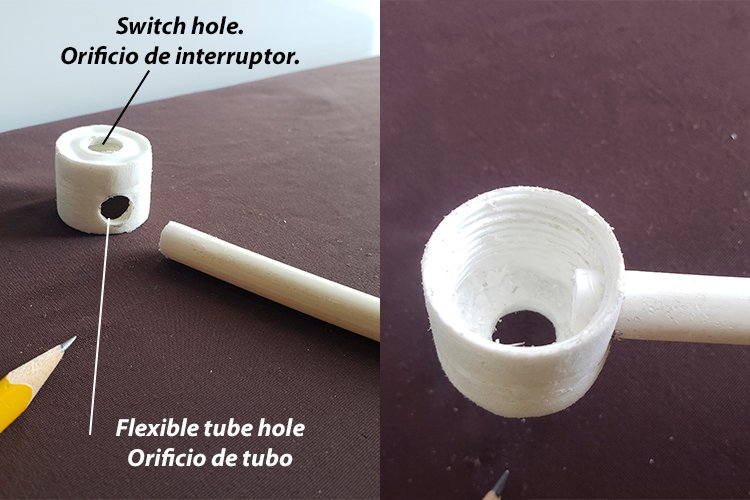 Step 2
• We devastate the internal diameter of the hose to make it possible to connect with the USB cable.
• We insert the hook together with the USB cable.
• We glued the lamp switch.

Paso 2
• Devastamos el diámetro interno de la manguera para hacer posible el acople con el cable USB.
• Insertamos el gancho junto con el cable USB.
• Pegamos el interruptor de la lámpara.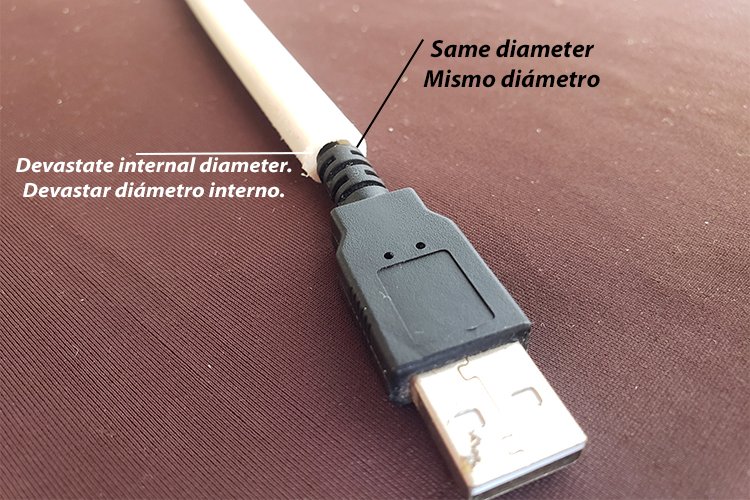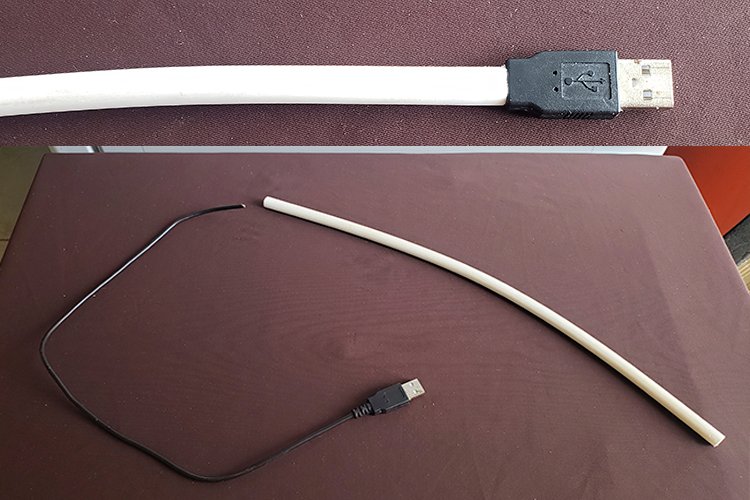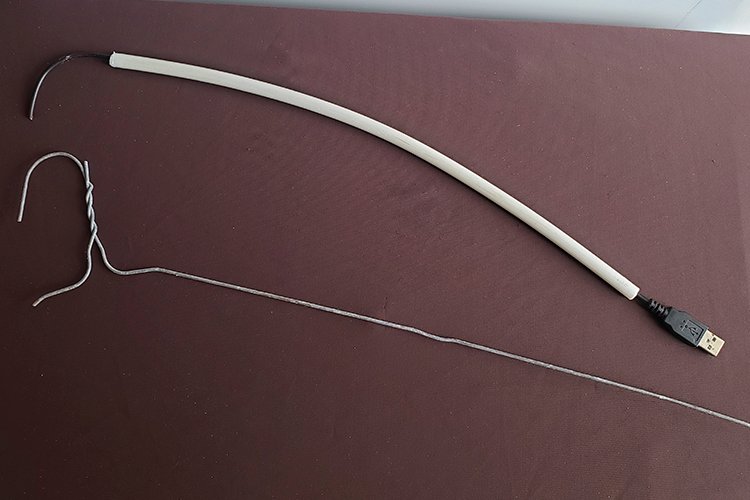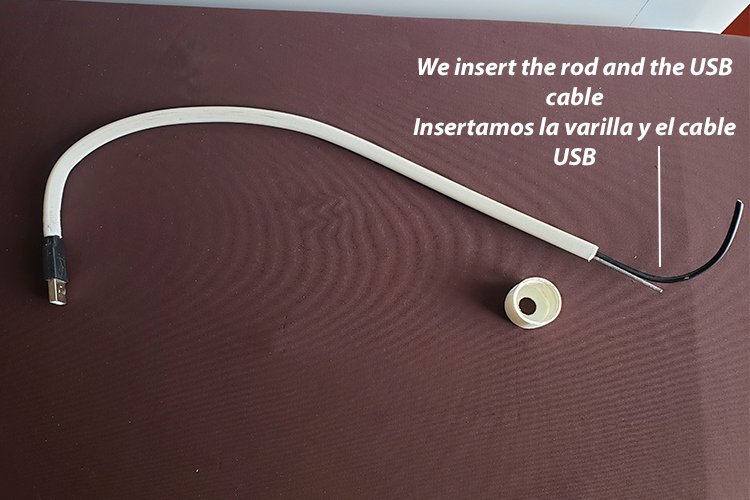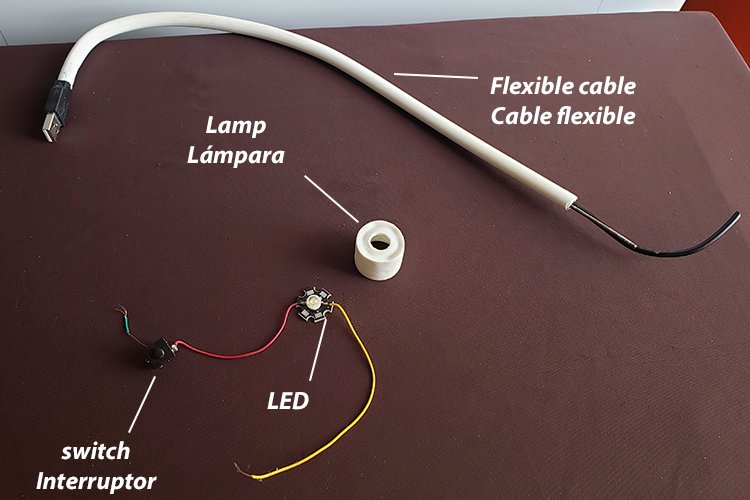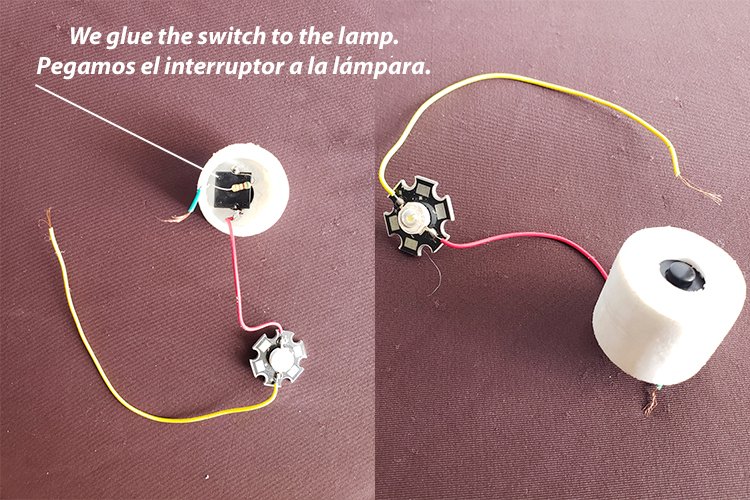 Step 3
• Next we pass the cable through the hole just made and then join the cables.
• We attach the led plate inside the lamp and glue.
• With the plastic saving bulb we proceed to use it for the same purpose but to a lesser extent.
• And ready to use our recycled lamp.

Paso 3
• Seguidamente pasamos el cable por el orificio recién echo para luego unir los cables.
• Acoplamos la placa led dentro de la lámpara y pegamos.
• Con el plástico del bombillo ahorrador procedemos a usarlo con el mismo fín pero en una menor medida.
• Y listo a usar nuestra lámpara reciclada.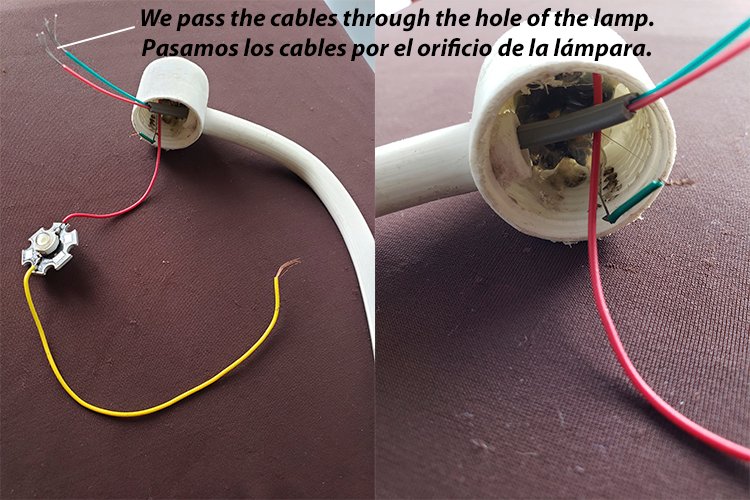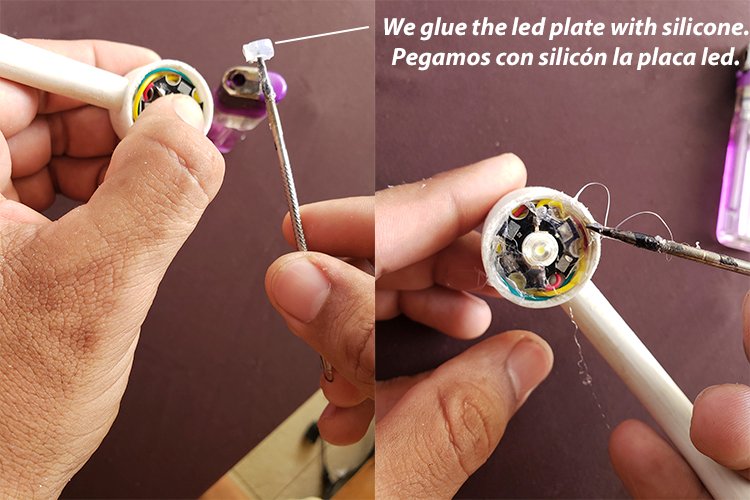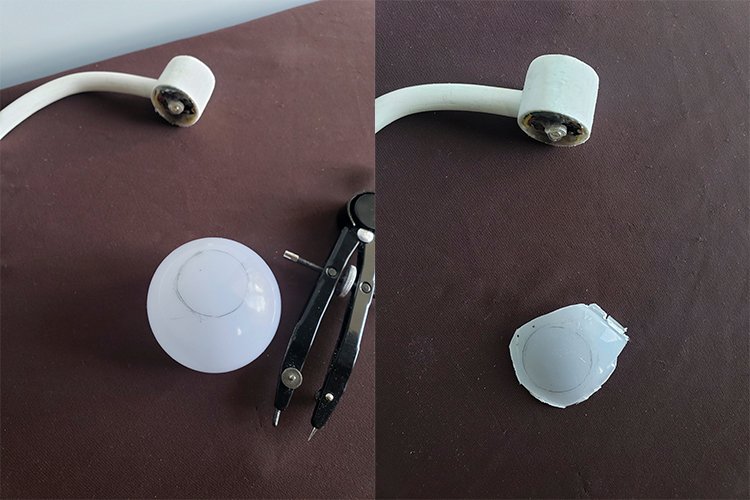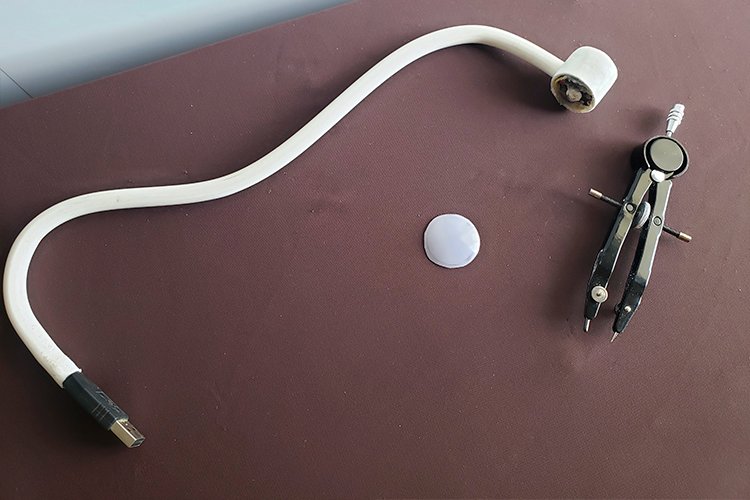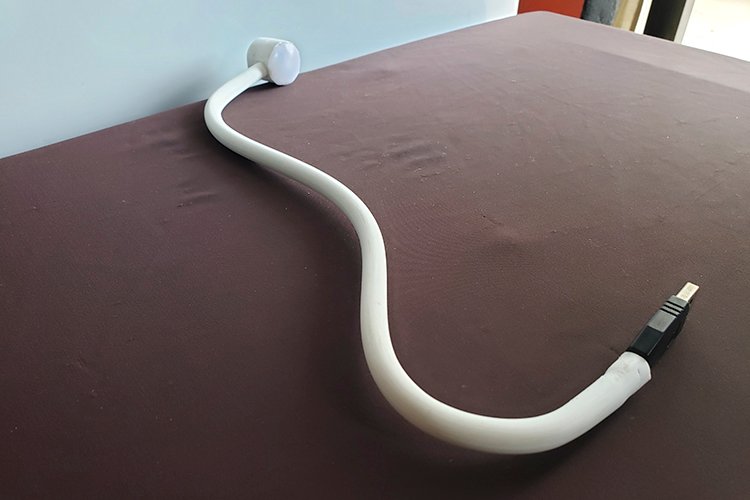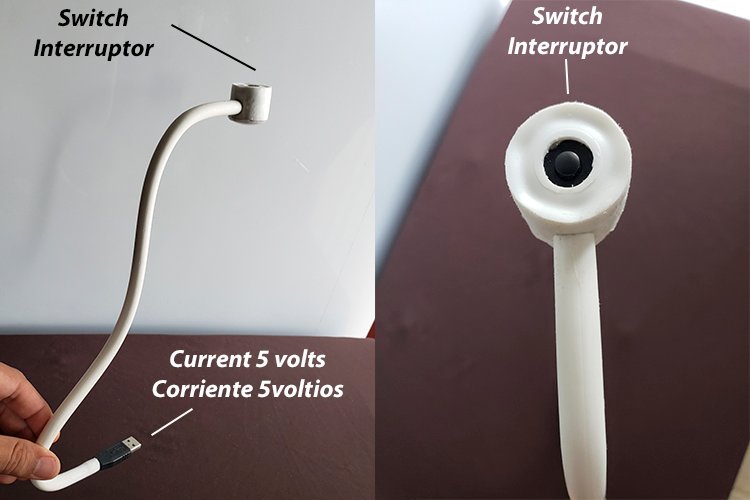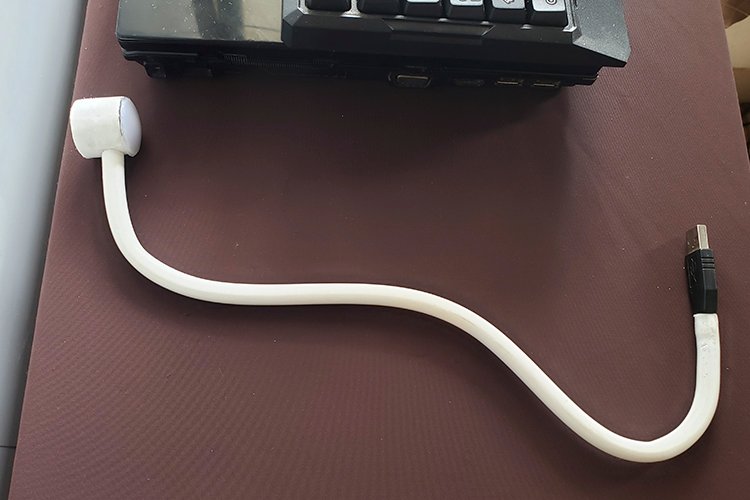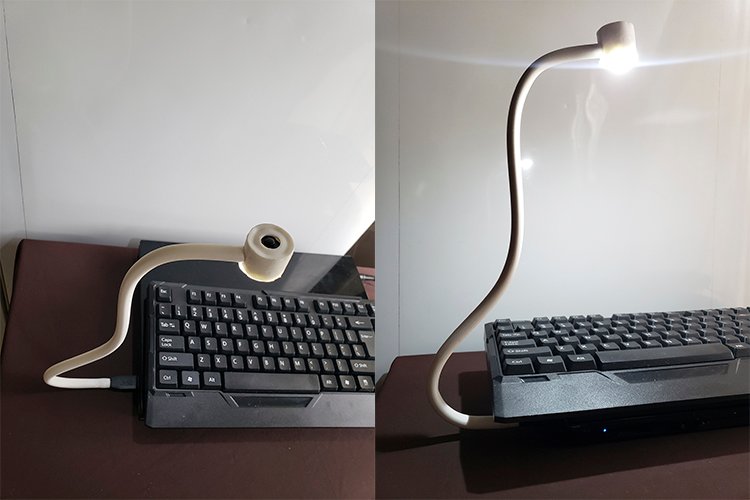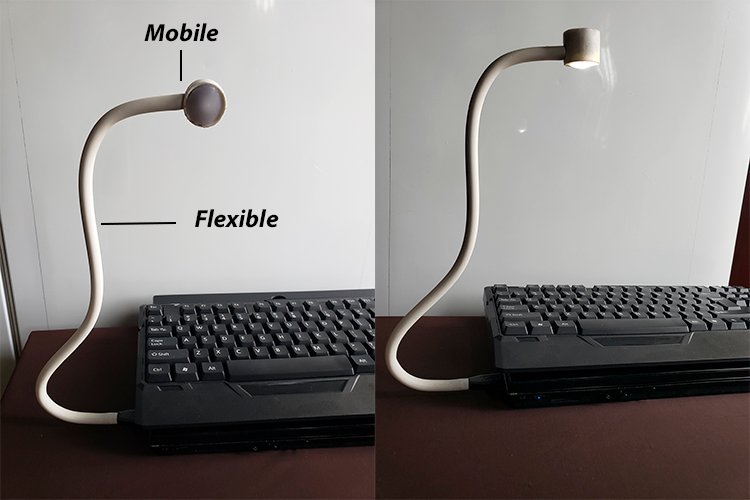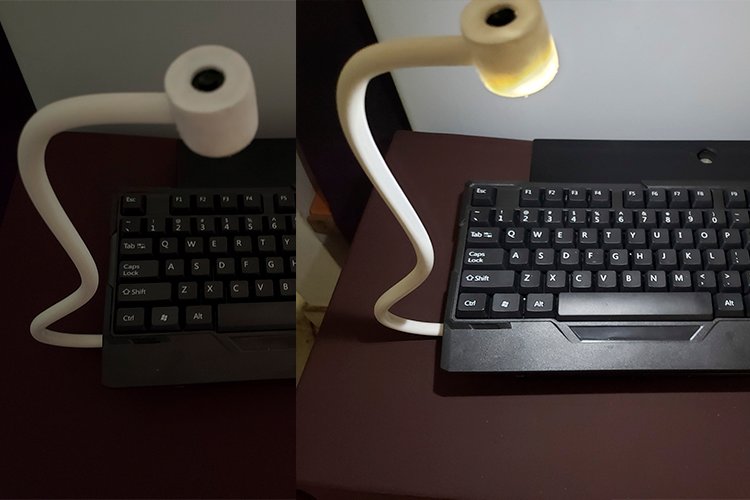 Well friends, I hope my post has been useful to you, grateful to the entire community! Greetings to all.

¡Bueno amigos espero les haya sido útil mi post, agradecido con toda la comunidad! Saludos a todos.