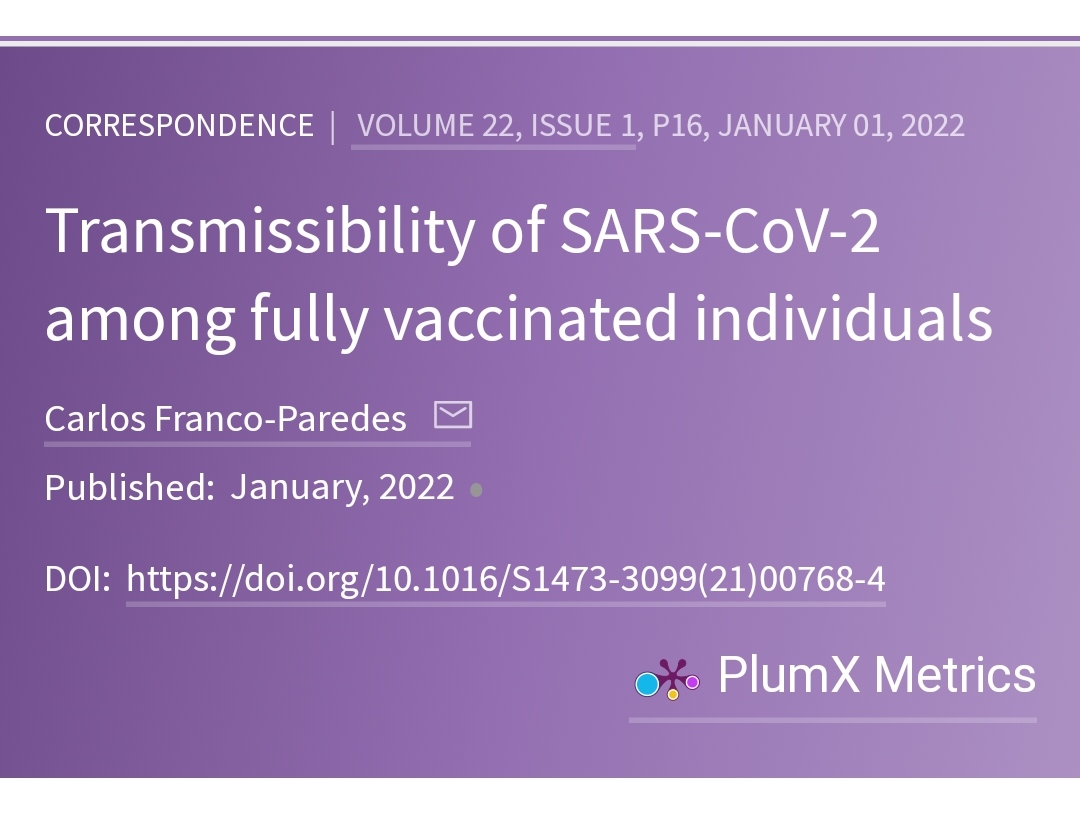 Unbeschadet der Frage zum Nutzen Risikoverhältnis einer mRNA Gentherapie beim Menschen besitzt die geplante staatliche experimentelle Zwangsimpfung und mit krimineller Energie geforderte Nötigung zu mRNA Gentherapie der Bürger wie auch die Einrichtungsbezogenen Impfpflicht keine medizinisch wissenschaftliche Grundlage. Alle anderen Behauptungen in den Medien der staatlichen Propagandaorgane, die den mRNA Experimenten an den Menschen einen vermeintlichen Fremdschutz attestieren sind eine Lüge.
Zum Thema Fremdschutz durch die mRNA Behandlung folgende wissenschaftliche Feststellung zur Viruslast bei Geimpften im Hinblick auf die Ausscheidung von Viren aus einer jüngst im Lancet erschienen Arbeit:
This study showed that the impact of vaccination on community transmission of circulating variants of SARS-CoV-2 appeared to be not significantly different from the impact among unvaccinated people.2,
Oder auf neudeutsch:
Die mRNA Suppe von Biontech und Moderna hat keinen Fremdschutzeffekt.
Eine Einrichtungsbezogene Impfpflicht kann daher nicht medizinisch wissenschaftlich begründet werden, weil trotz oder wegen der erfolgten mRNA Therapie das Risiko einer Ansteckung für vulnerable Patienten durch Ungeimpfte nicht erhöht wird.
Im Gegenteil, statt einer Impfpflicht für Ungeimpfte sollte die Politik sich mit einem Berufsverbot für Geimpfte beschäftigen oder zumindest mit einer permanenten Testpflicht, da nicht symptomatisch infizierte Geimpfte ohne tägliche Testung in besonders hohem Ausmaß das SARS-COV-2 Virus an vulnerable Personen weiter reichen können, wenn sie nicht täglich getestet werden.
Die einzige Begründung für eine Impfpflicht wäre ein effektiver Fremdschutz bei einem Virus mit hoher Letalitat. Beide Vorraussetzungen sind bei der Einrichtungsbezogenen Impfpflicht nicht erfüllt.
Das das Bundesverfassungsgericht die neusten wissenschaftlichen Erkenntnisse vom 22.1.2022 gestern ignoriert hat (Zitat des BVerfG: * ...zum Zeitpunkt der Entscheidung*) ist eines Bundesverfasdungsgerichtes und dessen Glaubwürdigkeit unwürdig.
Quelle zur Lancet Studie