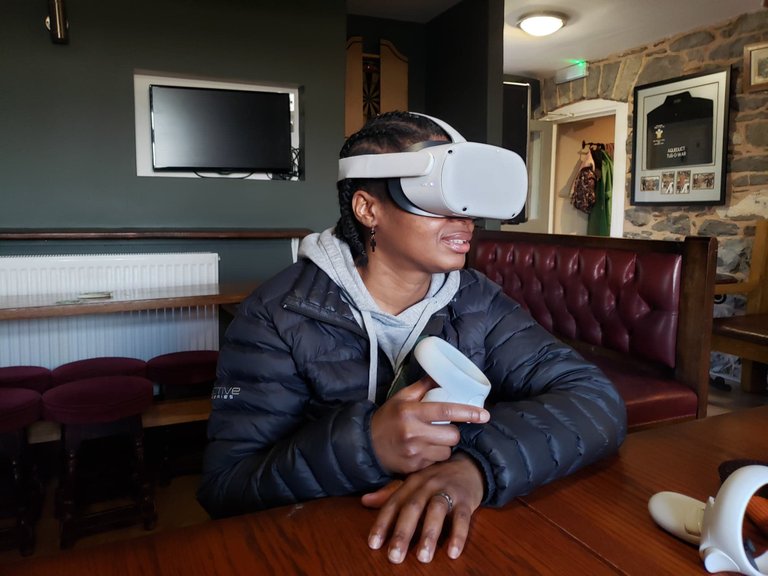 ---
I was dumbfounded by a virtual reality experience. It made me realise how harmful it can be living in a deluded mind.
One moment I was sitting in a pub on a cliff in Llangollen, overlooking stunning mountains lined with charming country cottages. Then, with the press of a button, and looking through the lens of this VR system, I was transferred to sitting on a comfy couch in a grand luxurious living room. Deluded at the moment, I almost fell off my barstool while attempting to rest my back on a non-existing couch.
In another minute, I was relaxing and mindfully engaged in a guided underwater meditation, surrounded by nudibranchs - the closest experience I'll ever have to scuba diving. That experience made me rather uncomfortable because I am not a lover of the deep blue.
My virtual underwater experience was so real, that I felt a slight panic as if I was drowning.
Anyway, to save me the embarrassment of panic delusions of being at the bottom of the ocean, I took the device off. I was happier to be back in the real world.
I quickly composed by myself, as my brain cells returned to reality...back in the real world, where I was, sitting on a barstool.
---
My first "otherworld" experience was when I was about six years old. I was introduced to what seemed like magic.
Do you remember these?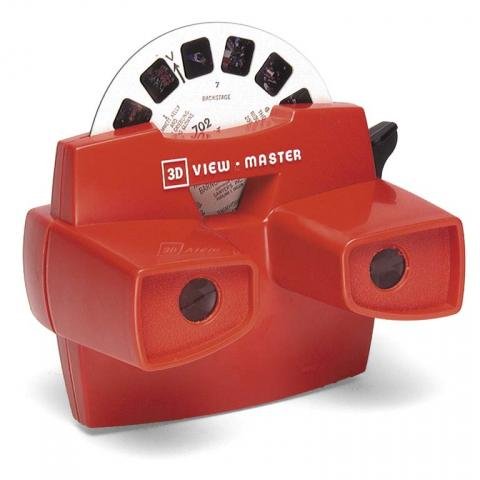 If you were a child in the 80s, then I am sure you are feeling nostalgic now.
I would go off on a tangent whenever I looked through a view master.
---
I am intrigued by this virtual reality headset, and on a tagline of the product says "make every move count...in the virtual world."
Do we make every move count in our real world? Or are we deluded into thinking that what we do does not matter?
I was left marvelled at how our brain works in correlation with virtual reality versus real life. My visual senses made me believe I was at those places; I felt the same emotions I would have felt in real life.
This experience made me wonder how would virtual teaching help a person like me who is easily distracted, hence poor performance and disinterest in classroom studies?
I was drawn into the fake world created by the device.
Have you ever tried on one of those VR headsets?
What did you feel?
How effective do you think this device could be in helping someone regain lost memories of events in their lives?
I am easily blown away by how advanced technology is. Don't laugh, but the memories of looking into a view master for the very first time still have that awe-effect on me.
I remember closing my eyes to sleep trying to make sense of how and what had just happened.
Are you big on technology, or do you struggle to keep up with the continuous advancement of technology?
---
---
Photo of me was taken by @vanbliss, the owner of the VR headset.