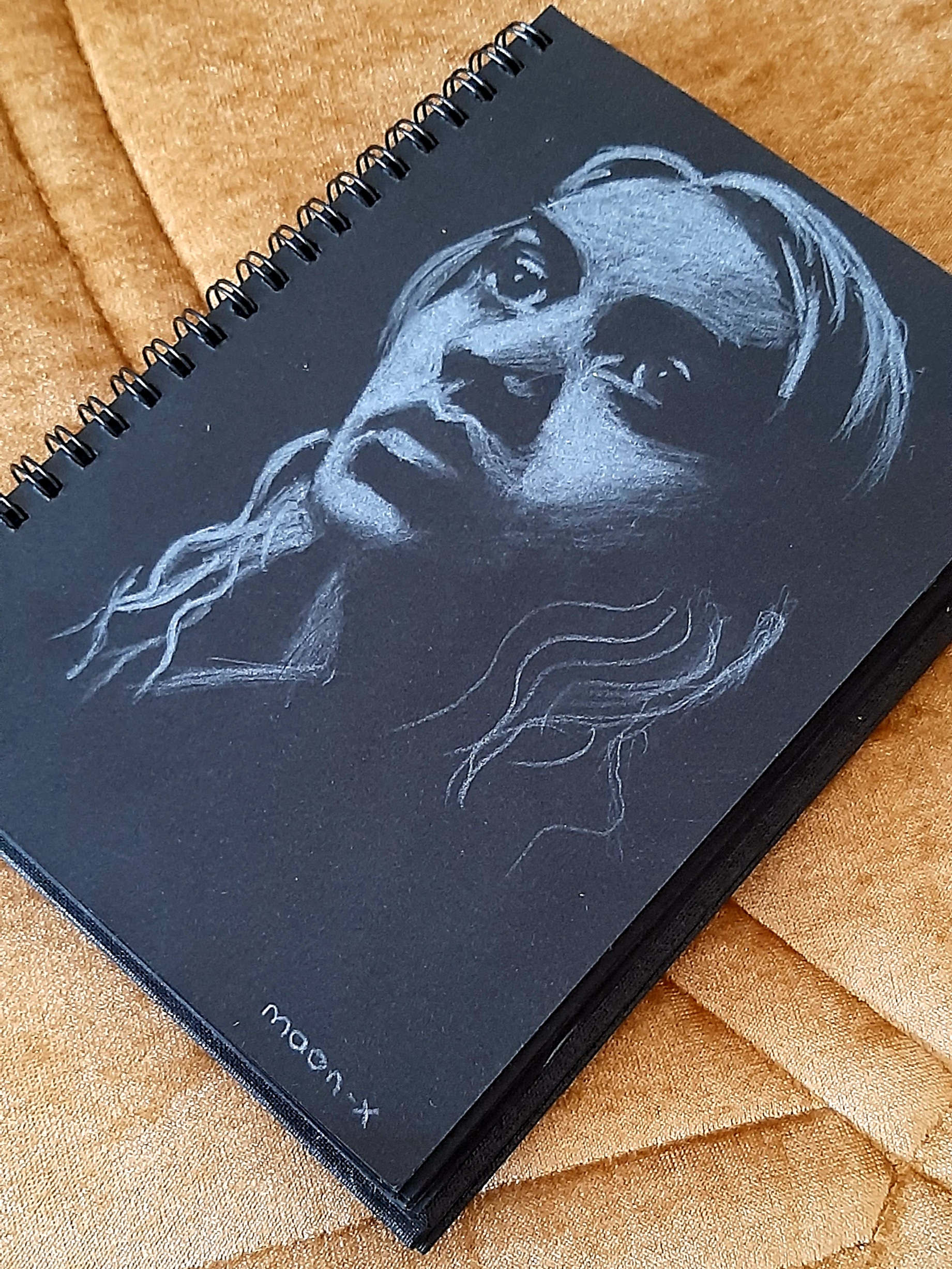 Hi,
Today I am continuing my series of female portraits. 34. Female portrait drawing.
I tried to draw a different lady face in the morning. I did not get the result I wanted. This picture is my second attempt in the day.
I first started drawing with the hair at the bottom. In the next step, I drew her lips, nose and cheeks. Finally, I completed the drawing by adding the lady's eyes, forehead and hair.
I used a white pencil, a black notebook sheet, and occasionally an eraser for drawing. I hope you like it.
Drawing Stages: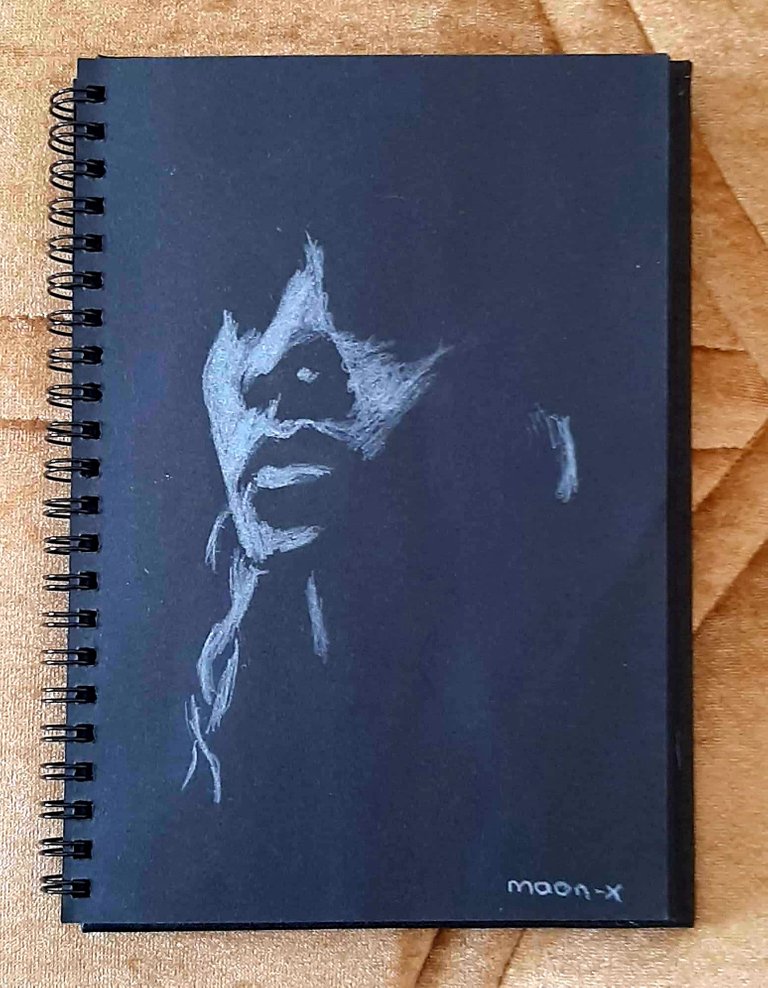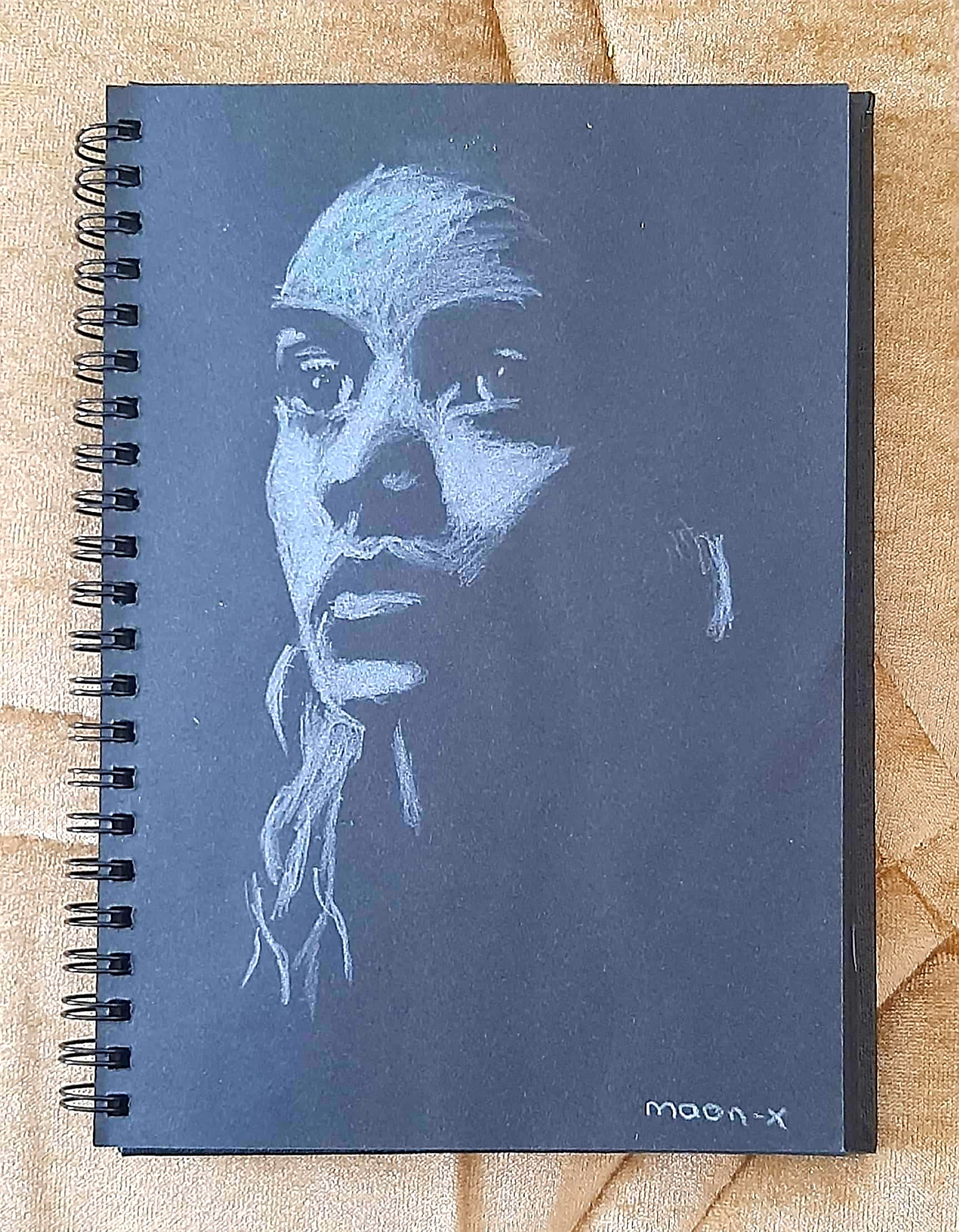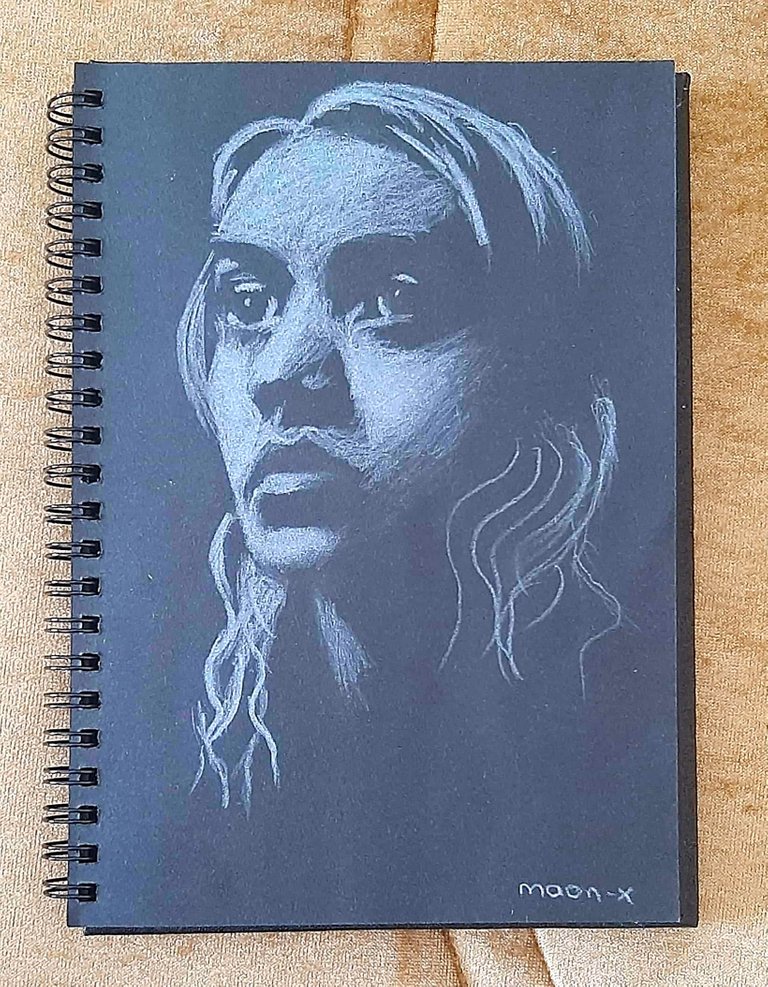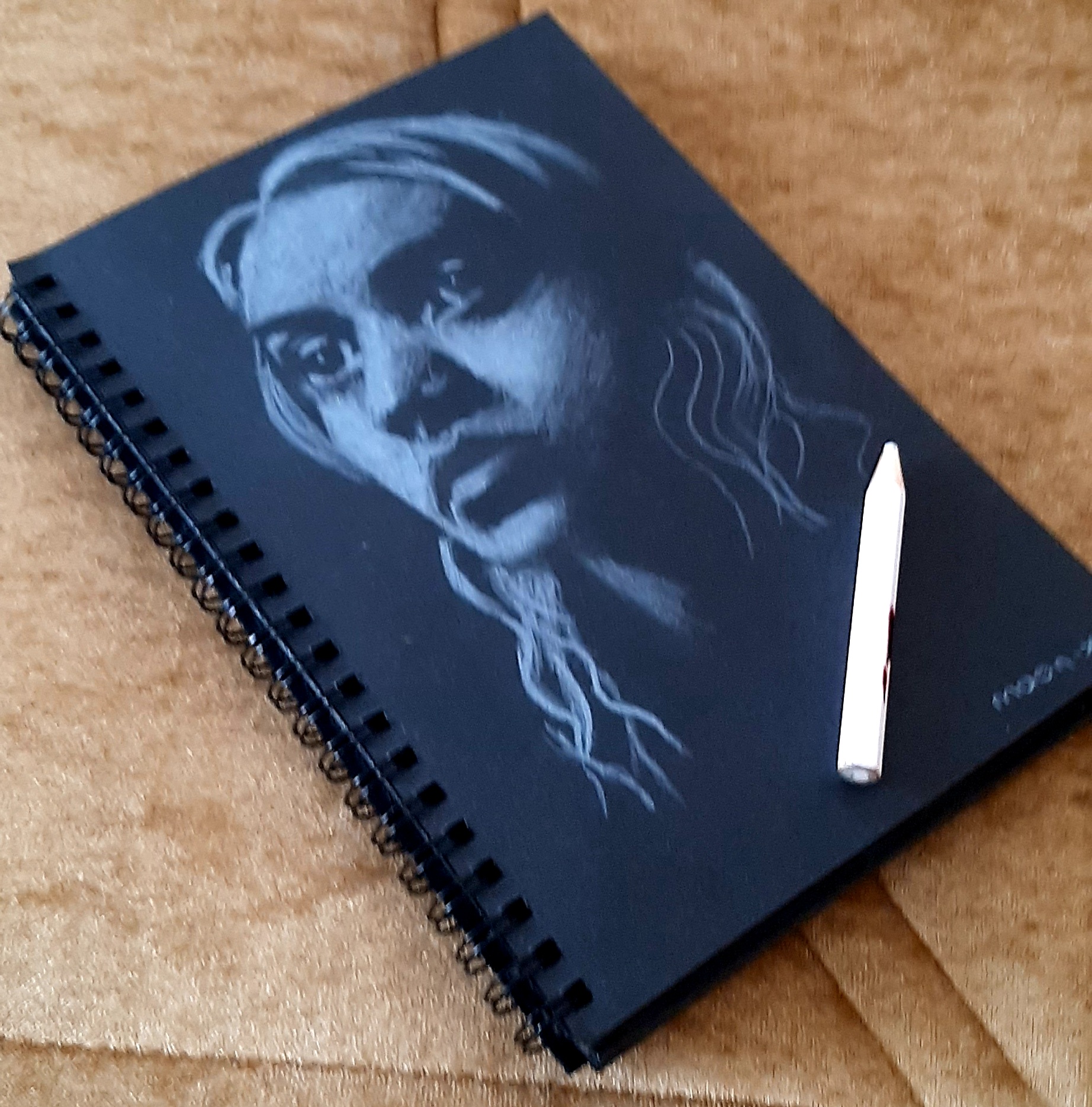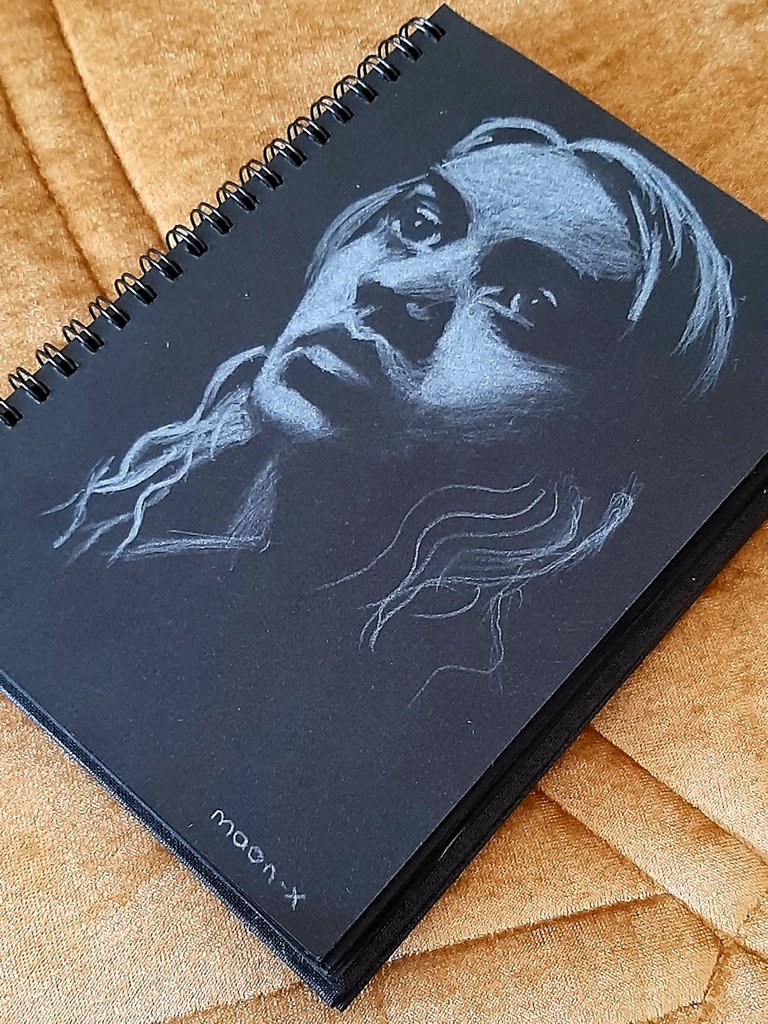 Thank you for your visit.
Hope to see you again in other drawings. I wish you all healthy and happy days. Goodbye.