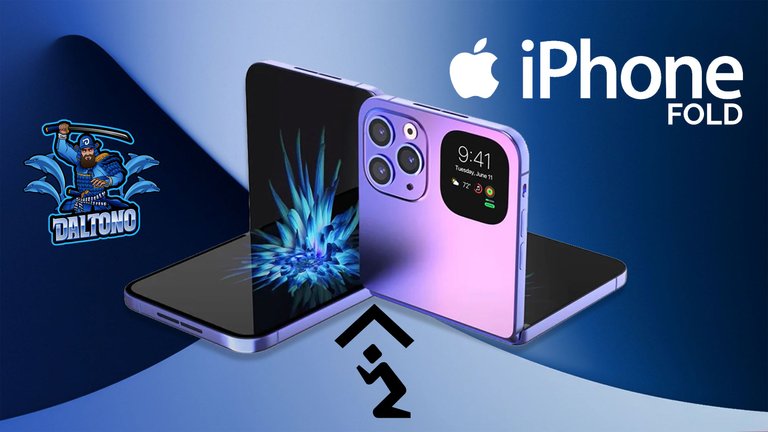 A nerd can dream 🤓🌌
I'm a bit of an Apple fanboy. I purchased the very first iPhone to ever release, all the way back in 2007. It was revolutionary at the time, although compared to now it didn't do much. The first iPhone had a touch screen that actually worked well and a thin design that made other phones look like blocks of junk.
I was able to watch movies in my 9th-grade classes during high school. I could not however get on the App Store and download things, because that did not become a thing until 2008. Also, 3G wasn't even implemented yet, so I had to deal with the excruciatingly slow speeds of something called Edge.
iPhones have come a very long way and I do not see Apple slowing down its innovations anytime soon. Apple also has a larger device called the iPad that was not birthed until 2010, around the same time that the iPhone 4 was released. Since then, we have been slowly been getting drip-fed new features every single year with updated models. I've had several iPhones and currently rock an XS. I've had a couple of iPads as well and at the moment have an older iPad Mini.
One thing that I have always fantasized about is the potential to combine the iPhone and iPad into one product. That would benefit me in many ways and would eliminate the need to have two separate devices. I could have a smaller screen when needed and then expand it during circumstances that asked for more screen real estate. Sounds idyllic, right? Would Apple really ever be willing to sacrifice some extra sales just to give its consumers what they really want? Just maybe.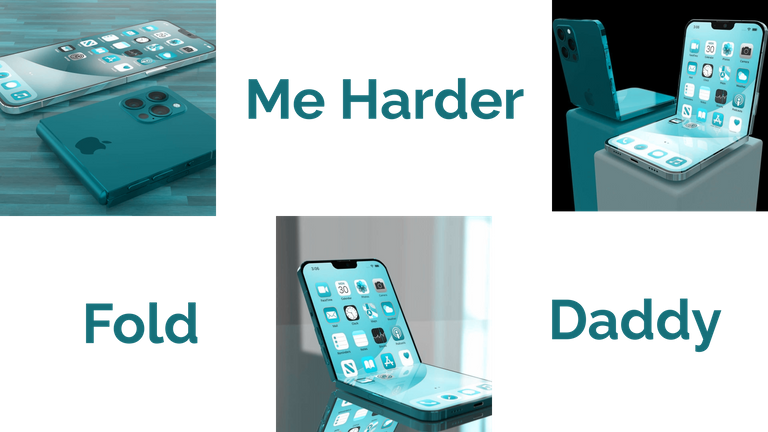 When I say I want a foldable iPhone, I do not mean one that is the same size as what we already have and just folds in half. That to me is just a gimmick of a feature and wouldn't really make me feel like I was getting exactly what I wanted out of a foldable iPhone. The images you see above look cool, but I don't see the point.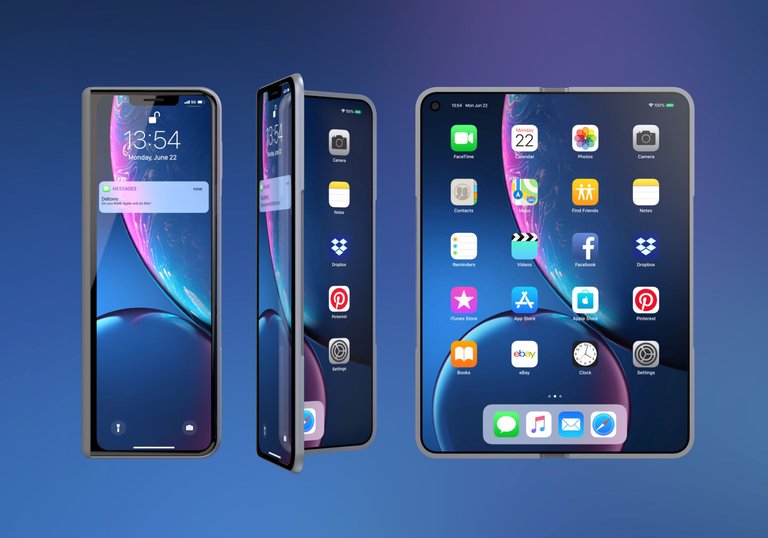 I would much rather have an iPhone that is along the lines of the one you see above now. Something that shrinks down very thin and then can expand to a similar size as an iPad. This would combine the products into one mega Apple device. Still yet, I am not sure That having a device that is quite this thin when folded would be perfect either.
I honestly just want an iPhone that is small like the iPhone SE's 4.7-inch screen when folded in half but has the ability to expand into the size of an iPad mini. It would be essential that there is no line going down the middle of the screen when it is opened up all the way. I know other manufacturers such as Samsung have already been playing with foldable phones, but I do not love what they have released so far. Apple on the other hand never seems to disappoint me with its well-crafted designs. I know that if they actually released a foldable iPhone, then they would do it better than anyone else.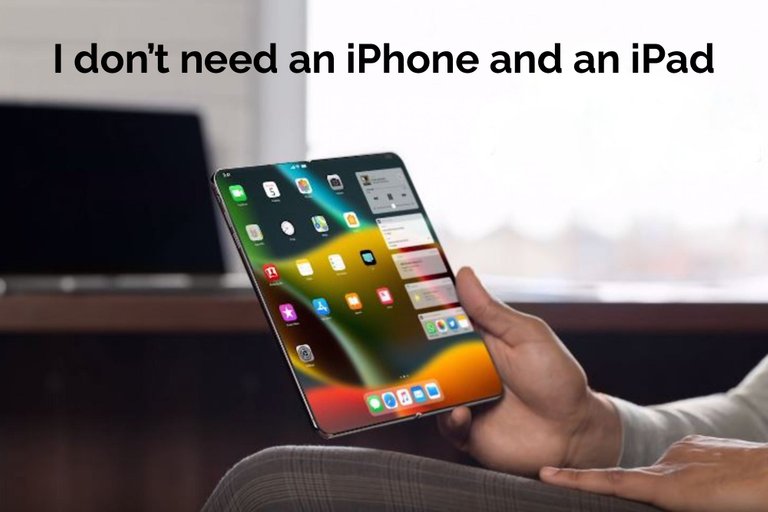 The size of an iPad works in so many situations, but so does the smaller design with an iPhone. Currently, the 13 Pro Max iPhone is the largest option, with a screen size of 6.68-inch. That is still smaller than the smallest iPad option, which is the iPad mini and its 8.3-inch screen. Of course, there is also the giant iPad Pro which now comes in a 12.9-inch screen.
My mind goes wild thinking about what Apple could potentially do to innovate and show the world something new. I know I have hesitated to buy a new iPad for many years now. I have my iPhone with me everywhere that I go, so that is the tech device that I prefer to upgrade every 2-4 years. I actually have never purchased an iPad, I've been lucky enough to have been gifted both of the ones that I've used. They are great, but I just do not carry an iPad with me when I go places, so I do not consider having one as essential.
---
Will a foldable iPhone ever release❓
There are lots of rumors talking about a foldable iPhone, but it is yet to happen. I would love to see it get announced eventually, but I am not sure that it ever will.
What do you think? Would you purchase a foldable iPhone? Are you happy with keeping the iPhone and iPad separate from one another? Maybe you hate Apple altogether. Leave a comment down below and let me know, let's get a conversation started.
---
---
---

https://punks.usehive.com/gallery/daltono